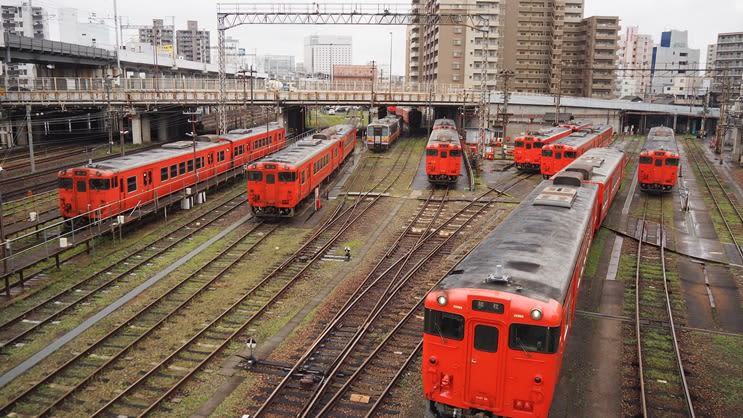 写真 
I asked JR whether riding with the "Seishun 18 Kippu" is not counted in the number of users [Column]
 
If you write the contents roughly
JR West Japan Okayama branch office has heard about these efforts and the success of the depot event. 
A month and a half ago, July 2022, 7.In accordance with the summer "Seishun 1 Kippu" release date, "Sunny Country Okayama ... → Continue reading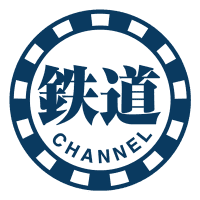 Rail channel
Train channels are always immersed in the train! This is a railway specialized channel for railway fans.
You can check the latest railway news you are interested in at once!
---
Wikipedia related words
If there is no explanation, there is no corresponding item on Wikipedia.

West Japan Railway Company Okayama Branch
West Japan Railway Company Okayama Branch(Nishi Nihon Ryokaku Tetsudo Okayama)OkayamaOkayama CityKitaLocated in Ekimaecho XNUMX-chomeWest Japan Railway CompanyIt is one of the branch offices of (JR West).OnceJapan National Railway(JNR)Okayama Railway Administration BureauIs inherited.
History
Jurisdiction line
With the whole area of ​​Okayama prefectureHiroshimaEastern (formerlyKibi countryMost of), andTottoriYazu-gunChizu TownHas jurisdiction over a part of. In JR West, the area under the jurisdiction of this branch office is "Okayama / Fukuyama areaIs defined as[11].
route
In JR West, on the business kilometerBranch boundaryIs separated by a station, so it is applicableparking lot(station-Signal fieldEtc.) as a boundary station.The lines marked with ◇ are all lines within the management section.
Notes on the number of stations
"Sunny Country Okayama" held in the spring of 2016Destination campaignSanyo Main Line (Mitsuishi-Okayama-Fukuyama-Itozaki), Akaho Line (Kangawa-Higashi Okayama-Okayama), Hakubi Line (Okayama-Kurashiki-Niimi), Uno Line, Honshi Bisan Line (Okayama-Okayama-) On Chayacho-Kojima), Kibi Line, Tsuyama Line, Fukushio Line (Fukuyama-Fuchu)Introduction of station numbers, And in the same sectionLine color updateIs widely used for passenger guidance[20]..The Kishin Line, Imbi Line, Geibi Line, and Hakubi Line north of Niimi were excluded from the introduction, but all of the Imbi Line and Hakubi Line north of Niimi are separate.Yonago branchThe line symbol and line color will be introduced under the initiative (both use the same line color for all sections through the Okayama and Yonago branch offices).[21]..In addition, at stations where the fare table has been updated with line symbols and new line colors, the Akaho Line Banshu Akaho-Kangawa-Kangawa-Higashiokayama (Okayama) and Sanyo Main Line Kamigun-Mitsuishi-Mitsuishi-Okayama and Sanyo Main Line Itozaki-Shiraichi-Shiraichi-Hiroshima, Kure Line Wide-Kaita-shi (Hiroshima), Fukushio Line-Fukuyama-Fuchu, Gebi Line-Hiroshima And, the entire section of the Himeshin Line is written with the same line color and line symbol as Himeji-Kamitsuki.In addition, the other lines in the Hiroshima branch office, Kinki headquarters (excluding the Ako line Banshu-Ako-Sougo section), and Yonago branch office jurisdiction are indicated by the corresponding line color and line symbol, and all JR Shikoku jurisdiction is shown in gray.
The jurisdiction of the Okayama Railway Administration Bureau during the JNR era differs from that of the Okayama branch office in the following points.
Imbi Line: All lines (excluding Higashi-Tsuyama Station) are under the jurisdiction of the Yonago Bureau.
Ako Line: Bizen-Fukukawa Station is Okayama Station.
Fukuen Line: All lines are under the jurisdiction of the Okayama Bureau.
Geibi Line:Shiomachi StationThe east is under the jurisdiction of the Okayama Bureau.
Management station
In JR West, a station manager is assigned to a major station, and that station is used as a management station. Furthermore, the base station (mainly a station that is open all day and important stations related to driving) is also a district station manager (inside the department) An assistant of the management station) is assigned (there are also management stations and district stations in the line section under the control of the railway department).The management stations under the direct control of the Okayama branch office and their jurisdiction are as follows.
| Management station | Stations under the jurisdiction of the management station |
| --- | --- |
| Okayama station | Between Okayama Station-Niwase Station, Omoto Station-Kukuhara Station, Hokaiin Station-Fukuto Station, Bizen Sanmon Station-Bitchu-Takamatsu Station |
| Higashiokayama Station | Between Mitsuishi Station-Nishigawara Station, Sogo Station-Odara Station |
| Kurashiki Station | Between Nakasho and Kamogata Station, between Kiyone and Bichu-Takahashi Station, and between Ashimori and Tososha Station |
| Kojima Station | Between Chayamachi Station-Uno Station, Uematsu Station-Kojima Station |
| Tsuyama Station | Tsuyamaguchi Station-Kome Station, Mimasaka-Doi Station-Chugoku-Katsuyama Station, Toshi Station-Takano Station |
| Niimi Station | Tsukida Station-Iwayama Station, Kinoyama Station-Niizato Station, Sakane Station-Bingo-Ochiai Station |
| Fukuyama station | Between Satosho and Bingo Akasaka Station, between Bingo Honjo and Fuchu Station, Shin-Onomichi Station |
| Onomichi Station | Between Matsunaga and Itozaki Station |
Previously, Kitanagase Station and Niwase Station were Kurashiki Station (Nakasho Station), Omoto-Kukuhara Station was Kojima Station, Hakubi Line Kiyone-Binaka Hirose Station and Kibi Line Station were Niimi Station (Sosha Station) However, due to the policy of the Okayama branch office, which basically matches the administrative area and the jurisdiction range in the suburbs of Okayama, Kitanagase Station and Niimi Station will be around 2010 (time unknown), and Omoto-Kuharama stations will be until 2012. (Time unknown)[22], Hakubi Line Kiyone --The management range of each station on the Bichu-Hirosema and each station on the Kibi Line was changed when the Bichu Railway Department was abolished (Soja Station was changed to a district station under Kurashiki Station).
Railway Department / Regional Railway Department
As of June 2017, 6, the railway department in the jurisdiction has disappeared.
Abolished railway department
Crew ward office
Driver
conductor
Driver/conductor
Fukuyama Train District (Reorganization from Setouchi Crew Center, Setouchi Regional Railway Department. Inside Fukuyama Station) 
Depot
Equipment maintenance / construction area
Track maintenance, etc.
Fukuyama Track Maintenance (Reorganization from Fukuyama Facility Management Center, Setouchi Regional Railway Department)

Fukuyama Track Maintenance Office
Kasaoka Track Maintenance Office
Onomichi Track Maintenance Office

Okayama Track Maintenance

Okayama Track Maintenance Office
Chayamachi Track Maintenance Office
Tsuyama Track Maintenance Office

Bizen track maintenance

Seto Track Maintenance Office
Wake Track Maintenance Office

Kurashiki track maintenance

Kurashiki Track Maintenance Office
General company line management office
Niimi Track Maintenance Office
Electric area, etc.
Fukuyama Electric Ward (Reorganization from Setouchi Regional Railway Department Fukuyama Electric Management Center)
Okayama Electric Ward
Kurashiki Electric Ward
Machine area
Okayama Machinery District
Building area
Okayama Architectural District
Other ward offices
Okayama Civil Engineering Center
About vehicles in the jurisdiction
About the paint color of the vehicle115 seriesWest Japan common color117 seriesIt was divided by the rapid "Sun Liner" painting,2009From December, as in the case of the Hiroshima branch office, in principle, the color of the outer panel of commercial vehicles will be used.Electric train TheDark yellow,RailcarIs the same as the standard color at the end of the Japanese National RailwaysRed No. 5It will be changed to one color painting sequentially[23]..It has been announced that this is aimed at unifying the image of vehicles owned by branch offices.In addition, of stainless steel vehicleKiha 120 type・ 213 series and 223 series are out of scope.
In addition, 202111/18From the official Twitter of this branch office2023And later227 seriesIt has been revealed that a new model vehicle will be introduced. On February 2022, 2, it has been revealed on the official Twitter of the Okayama branch office that a new vehicle is scheduled to be introduced in the spring of 27.
character
At this branch office, a bear motif "All over", With a cat motifEvery time2 peopleMascot characterThere is.
Establishment of a corporation
November 2003, 11, on the Seto Ohashi LineBitchu-Minoshima Station - Chayamachi StationDouble-tracking project between and Chayamachi Station- Kojima StationFor the purpose of curve improvement project betweenSeto Ohashi high-speed railway possessionWas established.The business ended in 2009.
footnote
^ a b c d e f Keisuke Imao(Supervised) "Japan Railway Travel Map Book --All lines, all stations, all discontinued lines --11 Chugoku-Shikoku "Shinchosha, 2009.ISBN 978-4-10-790029-6 .
^ Correction of railway journal article, Railway Journal, (2008-11)

^ "ICOCA" debuts in the Okayama / Hiroshima area!(Internet Archive)-West Japan Railway Company Press Release August 2007, 8
^ Introducing IC card ticket "ICOCA" to Okayama / Hiroshima area(Internet Archive)-West Japan Railway Company Press Release December 2006, 5
^ About the 21 spring timetable revision (PDF) (Internet archive)-West Japan Passenger Railway Okayama Branch Press Release December 2008, 12
^ a b "Introducing" line symbols "and" line colors "on major lines in the Okayama / Fukuyama area" (Press Release), West Japan Railway Company, (May 2015, 9)

April 2015, 9

Browse.

^ "About the start of use of the Sanyo Line operation management system" (Press Release), West Japan Railway Company, (May 2016, 3)

April 2016, 11

Browse.

^ "About smoking cessation in the premises of conventional line stations under the jurisdiction of Okayama branch office" (Press Release), West Japan Railway Company, (January 2020, 3), originalArchived as of October 2020, 5.

April 2020, 5

Browse.

^ "About smoking cessation in the premises of conventional line stations under the jurisdiction of Okayama branch office" (PDF) (Press Release), West Japan Railway Company, (March 2020, 3), originalArchived as of October 2020, 5.

April 2020, 5

Browse.

^ "JR Okayama branch office jurisdiction conventional line home No smoking in principle from next month". Sanyo newspaper (Sanyo Shimbun): p. 27. (March 2020, 3)

^ About the area --JR Odekake Net, viewed February 2020, 2.
^ Kamigori station yardKinki Headquarters(Station driving and sales operationsKobe branch) Jurisdiction.The branch office boundary on railway assets is the same stationMitsuishi StationBetweenFunasaka tunnelIt is located near the entrance to Kobe, but Kamigori Station is the boundary on the business kilometer.
^ With Itozaki StationMihara StationBetweenNational Highway 185Near the intersection withHiroshima branchAlthough there is a jurisdiction boundary with, Itozaki station is the boundary on the business kilometer.
^ Bizen Fukukawa StationThere is a boundary on the railway assets with the Kinki Headquarters (Kobe branch office) between the uphill second block signal between Sogo Station and the Fukuura No. XNUMX railroad crossing, but the boundary is at Sogo Station on the business kilometer.
^ The premises of Kozuki Station is under the jurisdiction of the Kinki Headquarters (Kobe Branch).The branch office boundary on railway assets is the same stationMimasaka Doi StationIt is located near the Himeji entrance of the Manno Pass tunnel, but it is bordered by Kozuki station on the business kilometer.
^ Chizu station yardYonago branchJurisdiction of.The branch office boundary on railway assets is from the on-site signalHaji StationNakamura Daiichi railroad crossing in the directionChizu Express Chizu LineIt is located between the Nakamura No. XNUMX railroad crossing and the Chizu station on the business kilometer.
^ Jurisdiction south of Kojima StationShikoku Passenger RailwayThe boundary on railway assets with (JR Shikoku) is the signal inside Kojima Station, but Kojima Station is the boundary for railway business licenses and fare calculation.
^ With Niizato StationKamiishi StationThere is a branch office boundary with the Yonago branch office in terms of railway assets in front of the entrance to the new view of the Yata tunnel between the two, but Niizato station is the boundary on the business kilometer.
^ JR West in 2019 (PDF) p.54 --West Japan Railway Company, viewed February 2020, 2.
^ "Introducing" line symbols "and" line colors "on major lines in the Okayama / Fukuyama area" (Press Release), West Japan Railway Company, (May 2015, 9)

April 2015, 9

Browse.

^ "We will introduce" line colors and line symbols "in the Yonago branch office area so that customers can use the railway more easily! " (Press Release), West Japan Railway Company, (May 2016, 2)

April 2016, 2

Browse.

^ At least as of February 2012, the Omoto-Kuguhara section has been transferred to Okayama Station. (Source:National Railways West Japan Motor Vehicle Labor Union"Doro Nishinihon Shin No. 1 (Spring Fight Request Form), June 2012, 2)
^ About change of body painting of Hiroshima branch office --Web Archive West Japan Railway Company Press Release Archived December 2009, 12 on April 9, 2010
Related item
外部 リンク