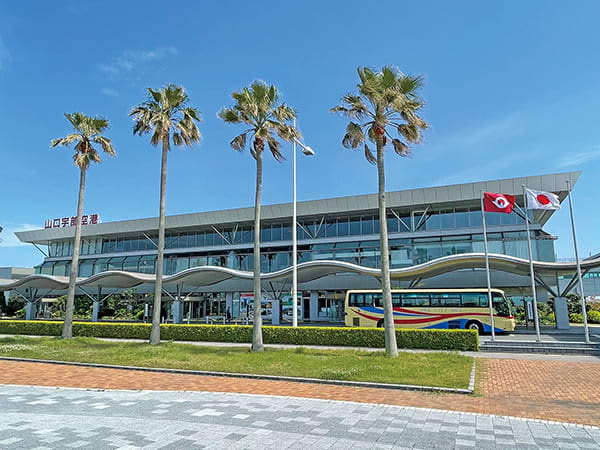 Photo ▲ Yamaguchi Ube Airport
2020 users, 74% decrease Yamaguchi Ube Airport
 
If you write the contents roughly
The number of passengers at Yamaguchi Ube Airport (Tokyo flights only) was 24, a decrease of 6200 (94%) from the previous year (7276). 
Yamaguchi Prefecture recently announced the usage status of two airports in the prefecture in 2020.With the spread of the new coronavirus infection ... → Continue reading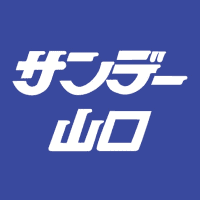 Sunday Yamaguchi
First published in 1978. We issue 3 copies of free local information paper three times a week on Wednesday, Friday and Saturday in the distribution area of ​​Yamaguchi City, Yamaguchi Prefecture. In addition to daily life information, we also deal with "hard articles" such as Yamaguchi Prefectural Government, Yamaguchi City Government, and local economy.
---
Wikipedia related words
If there is no explanation, there is no corresponding item on Wikipedia.

Yamaguchi Ube Airport
Yamaguchi Ube Airport(Let's go to Yamaguchi Yamaguchi-Ube Airport) IsYamaguchi Ube CityLocated inSpecified regional management airportIs.It is located at the westernmost airport of Honshu.
Overview
Airport lawAlthough it is classified as a base airport, it is a specific local management airport managed by Yamaguchi Prefecture, which is a local government, not the national government.According to the provisions of the Old Airport Development Law, it was classified as a Type 2 (B) airport.
For airports close to Yamaguchi Ube Airport, in order of increasing straight line distanceKitakyushu Airport(Kitakyushu City),Fukuoka Airport(Fukuoka City),Iwakuni Airfield(Iwakuni Kintaikyo Airport: Iwakuni City, Yamaguchi Prefecture),Iwami Airport(Masuda City, Shimane Prefecture).
In the past, if there were departure and arrival aircraft at the same time as Kitakyushu Airport, where the airspaces overlap, flights departing from and arriving at both airports could not enter at the same time, and one had to wait.As a result, there was a delay at both airports, but on March 2008, 3, both airports were delayed.Japan Air Self-Defense ForceConstruction basefromTerminal radar controlWith the introduction of, it has become possible to handle departure and arrival aircraft at the same time, and this problem has been resolved.
statistics
Number of users
Original wikidata queryPlease refer to.
Usage situation
Number of users by year

| 年度 | Number of users | Increase or decrease | Source |
| --- | --- | --- | --- |
| 2001 | 740,114 | - | [1] |
| 2002 | 923,157 | 183,043 | [1] |
| 2003 | 961,819 | 38,662 | [1] |
| 2004 | 920,401 | X 41,418 | [1] |
| 2005 | 921,916 | 1,515 | [1] |
| 2006 | 903,133 | X 18,783 | [1] |
| 2007 | 886,817 | X 16,316 | [1] |
| 2008 | 850,052 | X 36,765 | [2] |
| 2009 | 768,916 | X 81,136 | [2] |
| 2010 | 776,050 | 7,134 | [2] |
| 2011 | 762,509 | X 13,541 | [2] |
| 2012 | 834,422 | 71,913 | [2] |
| 2013 | 848,700 | 14,278 | [3] |
| 2014 | 873,581 | 24,881 | [3] |
| 2015 | 919,920 | 46,339 | [4] |
| 2016 | 948,843 | 28,823 | [4] |
| 2017 | 993,648 | 44,805 | [5] |
| 2018 | 1,026,569 | 32,921 | [6] |
As of March 2017, regular flights are in service only on the Tokyo (Haneda) route, and the others are on domestic flights (mainly for Hokkaido and Okinawa) and international flights (mainly for East Asia).Charter flightsIs set several times a year.
The number of passengers at this airport peaked at about 2003 in 15 (Heisei 96) and began to decline, and dropped to the 2009 level in 21 (Heisei 70).[1][2]However, it started to increase again from the following year, and the number of users in 2018 exceeded 100 million for the first time since the opening of the port.[6].
Aircraft accounted for about 2003% of the share of transportation between Yamaguchi Prefecture and Tokyo in 71, when the number of passengers at this airport peaked.[7]..But on October 2003, 10Sanyo Shinkansen OfShin-Yamaguchi StationとTokuyama StationIt was the fastest train at that time.NozomiSince the start of the stop, the outflow to the Shinkansen has continued, and the aircraft share dropped to about 2012% in FY59.[7].
The changes in the number of passengers including regular flights and charter flights are as follows.[1][2][3][4][6].
History
Facility
Airport facilities include the domestic passenger terminal building (3rd generation terminal building) and the international passenger terminal building (2nd generation terminal building), all of which are diverted.Yamaguchi Ube Airport Building Co., Ltd.Is managed and operated by.
Domestic Passenger Terminal Building
2000/(12)3In addition, the service was started as the third generation passenger terminal building.It is connected to the international passenger terminal building by connecting passages on the 3nd and 2rd floors, and part of the 3rd floor is a transfer deck.On the second floor of the building, Yamaguchi Specialty Products Plaza,ANA PARTY,Cocos, Tomorrow Hanatei, etc. are occupying, and it also functions as a commercial facility.
International Passenger Terminal Building
1980/(55)7In addition, the second generation passenger terminal building (total floor area 2m)2) Was put into service, and then it was converted to the "International Passenger Terminal Building" with the start of service of the 3rd generation passenger terminal building.It was used for international charter flights, but regular flights went into service from November 2016, 11 to March 28, 2017.[12][13].
On the first floor of the building, there is a tourist information facility "Oidemase Yamaguchi Tourist Information Plaza" in Yamaguchi Prefecture.Ube Police StationYamaguchi Ube Airport Security Police Box is occupied. The departure waiting room (Sky Hall) and departure lobby (Sky Gallery) on the 2nd floor will be used as the event hall "Yamaguchi Ube Airport Hall" where events, meetings and exhibitions will be held for local activities and civic activities except when international charter flights are in operation. Has been done.It is connected to the domestic passenger terminal building by connecting passages on the 2nd and 3rd floors, and part of the 3rd floor is a transfer deck.
Government agencies / companies with facilities at the airport
Other
Service route
If there are two or more airline names, operate with the aircraft / crew of the first airline.Codeshare flights.
Former regular service routes
(From Yamaguchi Ube Airport) Number of passengers / ranking by service route (FY2018)[22]

| destination | Number of passengers | Domestic rank |
| --- | --- | --- |
| Tokyo International Airport (Haneda Airport) | About 94 million people | Top 31 |
Directions & Parking
According to the usage status survey conducted by the Yamaguchi Ube Airport Utilization Promotion Association for Tokyo convenience users in late September 2018, it is a means of access to the airport.Private carIs 50.0% (83.1% for Yamaguchi residents),Car rentalIs 14.6%, bus (Limousine bus-Transit Bus) Is 14.3%,Taxi(Shared taxi(Including) is 9.5% and railway (JR) is 3.8%, and the ratio of access by private car is high.[23].
道路
Train
West Japan Railway Company(JR West Japan) Ube Line Kusae Station (Approximately 600m from the airport, 8 minutes on foot)

Although there are guide signs at stations and airports, it has not been functioning as the nearest station for a long time because it is difficult to understand the directions such as having to cross a prefectural road, but nowadays it is about a walk on the official web page of the airport. Notated as 7 minutes, "JR timetable"(Kotsu Shimbun) Is also listed as the nearest station.The usage rate is also on the rise[23].
Limousine bus
Ube Chuo-Ubeshinkawa Station(Ube City Transportation Bureau)

In addition, the Ube City Transportation Bureau's fixed-route bus (Eastern City Circulation Line "Megurina") stops in front of the airport terminal (not connected to airmail).
Shared taxi
Problem solving using the "Ube method"
For airport construction and jet conversion, we used a method in which local governments, academic experts, and residents talk to each other using scientific data called the "Ube method," which was used to solve the soot and dust problems in Ube City. hand,Narita Airport ProblemThe noise problem etc. was solved without causing the bloody situation like[25][26].
Related item
FM Kirara --Inside the airport terminal buildingSatellite studioHowever, it was removed at the end of March 2016 due to the end of the program.
footnote
外部 リンク