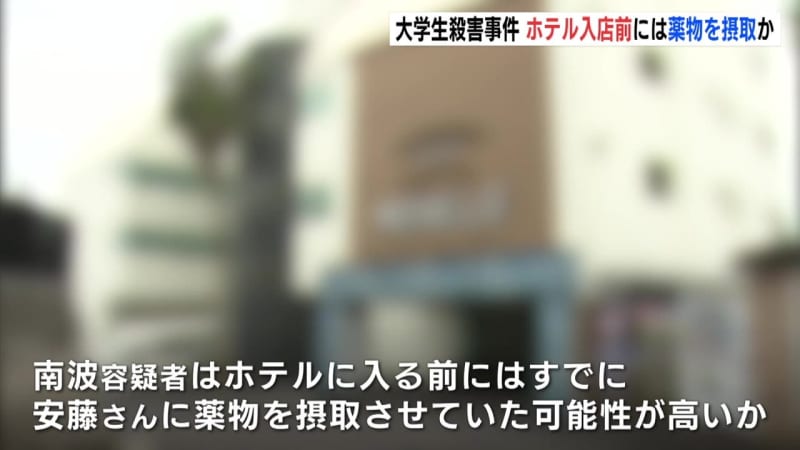 写真 
Did you take drugs and take them to the hotel? College student murder case Hiroshima
 
If you write the contents roughly
According to the police, Daisuke Namba (31), a vocational trainee in Nishi Ward, Hiroshima City, in November 2021, in a hotel in Hatsukaichi City, gave a large amount of alcohol to Kaito Ando (11), a university student in Aichi Prefecture. It is suspected that he was poisoned and killed. 
A man in a hotel in Hatsukaichi City, Hiroshima Prefecture died after consuming a large amount of alcohol, etc. → Continue reading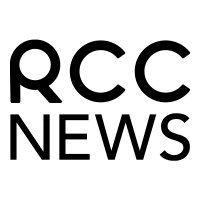 RCC China Broadcast
This is the official account of Hiroshima / RCC (China Broadcasting) News.
We will deliver various news in Hiroshima prefecture in a speedy and easy-to-understand manner.
---
Wikipedia related words
If there is no explanation, there is no corresponding item on Wikipedia.

Hatsukaichi(Hatsuka Ichishi) isHiroshimaLocated in the western part ofCity.
Overview
Hiroshima cityAdjacent to the west ofSeto Inland Sea(Hiroshima Bay) Is a port town facing. Three Views of Japan· "Itsukushima(Aki no Miyajima) is especially famous. On the islandItsukushima shrine Theworld HeritageIs also designated as the oldYoshiwa VillageIs a heavy snowfall area.
The mother of the city is oldSaikiIt is a Hatsukaichi town. Since the Middle Ages, Hatsukaichi has been a town of timber industry based on the construction and repair of Itsukushima Shrine and the accumulation of timber from the mountains of West China.Sanyo roadHatsukaichi (west country highway)HonjinIt developed mainly. High economic growth periodAfter thatHiroshima cityDeveloped as a commuter town west of 1988 (Showa63) The independent city system was enforced on April 4, and "Hatsukaichi City" was established.[1]..The 655th city in Japan and the 14th city in Hiroshima prefecture (it disappeared due to the merger)MatsunagaとInnoshima CityExcept for, it is the 12th surviving city).
The town of Hatsukaichi had a strong aspect of commercial and industrial cities,Great Heisei mergerDepending on the surrounding four towns (Saiki Town-Yoshiwa Village-Ono Town-Miyajima Town), the WestChugoku MountainsIt will also have new faces such as Miyajima of Aki including Itsukushima Shrine, which has been selected as a World Heritage Site and the rich nature of.
Urban employment areaHas the 8th largest scale in JapanHiroshima metropolitan areaIt is a city that constitutes (10% commuting area population of about 158 million).The population has been almost flat since the merger with the former Miyajima-cho and the former Ono-cho in 2005 (about 11 at the time of the merger).In recent years There is a slight decrease.This is due to population growth in the city center and in the mountainsDepopulationThis is because the conversion is offset.
There is a certain evaluation in the cultural promotion policy after the enforcement of the city system.For example, the city's cultural hallHatsukaichi Culture HallAt (Sakura Pia), many performances by well-known people and groups are held for the size of the population, and the performances are highly evaluated by the performers, creating a virtuous cycle that leads to new performances.[Annotation 1]..In addition, a citizen-centered city called "Hiroshi no Ichi", which is the origin of the city name, is held on the 20th of every month, and it is a sister city.New Zealand-MastertonFrom interacting withJET ProgramByNew ZealandVarious efforts can be seen, such as inviting "international exchange members" from Japan to engage in various activities.
As in the case of large-scale mergers in each region, the biggest issue is the correction of regional disparities such as urban infrastructure development and educational / cultural services.
In the current formKendamaIt is the birthplace.
Origin of place name
Originally, the place name "Hatsukaichi" is a narrow district name that refers to the vicinity of the current Hatsukaichi 1-chome and 2-chome, and since the establishment of Hatsukaichi-cho in 1889, it seems to gradually point to a wider area after repeated mergers. Became.
The name Hatsukaichi is the current centerPublic hall(Tenjin) around中 世It is derived from the "Hatsukaichi City" that was opened since then.Itsukushima shrine TheKiyomori TairaIt was greatly protected by the asylum in the end of the Heian period and had an influence on the region.Kamakura PeriodWhen you enterSeku no RanIn a power battle withChastityThe shrine was destroyed by fire during the year (1222-1224).Kamakura ShogunateBecause many casters moved to the area on the opposite bank (currently Honmachi, Hatsukaichi City) to rebuild Itsukushima Shrine by the order ofsalt-woodAccumulation of daily necessities and rebuilt materials such as. As the last day of the four annual festivals at Itsukushima Shrine was 4 days, as early as possibleKamakura PeriodIn the mid-term, the city began to open on the 20th of every month, and the name of "Tatsukaichi" = "Hatsukaichi" seems to have gradually taken root.
At that time, it is believed that this area was called "Sasai no Ura". 1370 (Security3 years),Sadayo Imagawa Kyushu questionAsDazaifuSadayo wrote "Kahida to Kaiyaru Hiruura" in the "Journey to the Road" written when he went down toAki DistrictKaita Town) Through "Sasai no Ura" (the coast of Sasai-gun, the presentHiroshima citySaiki WardFrom Itsukaichi (near Kushido, Hatsukaichi)MiyajimaVisit to the ground and enter the mountain path from "Gozen no Mae" (present day Hatsukaichi city Gozen)SuoThere is a statement to go to.
The place name Hatsukaichi first appeared in 1454 (Enjoyment3 years).Yamaguchi Yanai CityThe name of the Hatsukaichi Hikashikariya Saburo Jiro, the founder of the temple bell (casting around 3rd year of Kokutoku), can be seen in the apology at that time left at Nogamo Shrine.
The place name "Hichiichi" that remains in various parts of Japan todayAzuchi-Momoyama PeriodHatsukaichi, which has been confirmed to have been established in the Kamakura period, is considered to be one of the oldest existing "city" place names, because many of the names originate from the cities that have become popular since then.
You can see it all over the day from one day to Tokaichi (Market(See) "Hatsukaichi" is rare,CurrentHouse displayHatsukaichi is the only example of a formal place name in the system. OnceEhimeUchiko TownThere was a Hatsukaichi district inCurrently It is a child in the same town.
Geography
位置
Located in the western part of Hiroshima prefecture.The northern part is the backbone of the Western Chugoku MountainsShimane -Yamaguchi It borders on the border, and the calm coastline of the Seto Inland Sea (Hiroshima Bay) continues to the south.The coastal areas are becoming more urbanized, while the inland rural areas are becoming more depopulated.
Specific alien speciesIs specified inArgentinian antsIn 1993, the city's timber port (Hiroshima PortAround Hatsukaichi area,AsiaThe individual was collected for the first time in.Since then, it has spread and settled all over Japan.Even in Hatsukaichi City, the spread of damage to the ecosystem and living environment is serious.
terrain
Mountain
Main mountain
Aki Mt. Kanmuriyama(1,339 meters, Yoshiwa) --There is the second highest altitude in Hiroshima prefecture. It is also called "Yoshiwa Mt. Kanmuriyama", and the term "Mt. Kanmuriyama" often refers to this mountain.It is a popular mountain in the Western China Mountains because of its good view from the top of the mountain.In the middle and lower reachesHiroshima PlainHoldOta RiverIs the origin ofForestry Agencyから100 water source forestsHas been selected.
Ulsan(535 meters, Miyajima-cho) --A mountain towering over Miyajima.It has been the object of worship since ancient times.In the mountains in 806 (DatongFirst year)Kobo DaishiThe tradition of "Miyama Seven Wonders" is transmitted, such as "The Remaining Remains of Fire" that constantly burns the fire that Goma practiced.UlsanSee).Miyajima RopewayYou can easily climb up to the top of the mountain and the view is good.New YearToFirst sunriseIt is especially crowded with visiting people.
(1,040 meters, Kujima) --The mountain trail is maintained at the XNUMX-meter peak closest to the city of Hiroshima.
Gokurakuji mountain(693 meters, Hara) --At the top of the mountainShingon sectThere is an old temple, Gokurakuji. The "Hiroshima's first snow cover" announced by the Hiroshima Local Meteorological Observatory refers to the observations from the foot of Mt.[2].
Mt. Nogaihara (719 meters, Akashi) --The gentle summit area was onceNouga plateauIt was developed as, but later became a ruin.There is a radio relay station.
River
Main river
Ota River ――The upstream part flows through the Yoshiwa area.
Cute river
Eikeiji River
Kebogawa
climate
Coastal area (Hatsukaichi, Ono, Miyajima)
Seto Inland Sea climateBelongs to, and is warm and light throughout the year.
The average annual temperature of the city is 15.2℃, and the average annual precipitation is 1554.6 mm.[3].. This is the measured value of Hatsukaichi elementary school grounds (fourth triangular point).
Rainrainy seasonPeriodtyphoonFocus when approaching. There is little snow on the coast. In the summer evening, during the day(I.e.And at night(I.e.By the change of "Evening calm(Yunagi)" is a calm state. In addition to heat, sunlight, and high humidity, it is a summer tradition in the surroundings where there is no wind for two to three hours or more.
Saiki district
It is a mountainous area in the middle of the coastal area and the Yoshiwa area, and tends to be cool and rainy.
Tsuda, the center of the district,Japanese Meteorological Agency OfAmedusObservation equipment is installed,rainy seasonTerminal stagetyphoonWhen approaching, we often observe hourly precipitation and daily precipitation that are more prominent than the surrounding area (the maximum hourly precipitation in the history of AMeDAS "Hatsukaichi Tsuta" was September 1 (1). 1 mm on the 1987th. Maximum daily precipitation is 62 (Heisei17) 9 mm on September 5).
Yoshiwa district
The Yoshiwa district in the inland area is the only citySea of ​​Japan side climateBelong to. Compared to the coastal areas, the average temperature in the Yoshiwa area is lower by 5°C or more.1Is minus 2.0℃,8Is 22.3 ℃[4]),Act on Special Measures for Heavy Snow RegionsStipulated byHeavy snowfall(By the way, the Yoshiwa district is the southernmost tip of Japan in the "heavy snowfall area".[5]). The so-called 1963 (Showa 38)Heavy snowfallThen, on January 1, we recorded a snowfall of 31 cm in the Yoshiwa village.[6].
Precipitation is the highest in the city, with a normal value of 2194.6 mm.
Average temperature and precipitation in Tsuda, Hatsukaichi[7]

| | 1 | 2 | 3 | 4 | 5 | 6 | 7 | 8 | 9 | 10 | 11 | 12 | Years |
| --- | --- | --- | --- | --- | --- | --- | --- | --- | --- | --- | --- | --- | --- |
| Average temperature (℃) | 1.3 | 1.7 | 5.4 | 10.9 | 15.7 | 19.8 | 23.5 | 24.2 | 20.1 | 13.9 | 8.4 | 3.3 | 12.3 |
| Highest temperature(℃) | 6.1 | 6.8 | 10.9 | 17.0 | 21.7 | 24.7 | 28.1 | 29.3 | 25.3 | 20.1 | 14.5 | 8.9 | 17.8 |
| Lowest Temperature(℃) | -3.0 | -2.9 | -0.1 | 4.3 | 9.4 | 15.0 | 19.5 | 19.9 | 15.5 | 8.4 | 3.0 | -1.5 | 7.3 |
| Precipitation amount(mm) | 65.1 | 80.1 | 150.5 | 174.8 | 207.4 | 339.9 | 312.6 | 186.5 | 236.9 | 105.2 | 85.0 | 45.1 | 1991.3 |
Region
Residential areas
Hatsukaichi Toa New Town Miyazono
Ohno Aobadai/Miyajimaguchi New Town
population
The population of Hatsukaichi City has increased due to the development and sale of housing estates, but it was almost flat in the 2010s.[8].
Adjacent municipalities / administrative districts
History
Prehistory
Paleolithic
It was in prehistoric times that people began to live in the current Hatsukaichi city area. In the city limitsPaleolithicRuins of Kannou and Tonbara (both in the Yoshiwa area) and Jinguhara.[11](Saeki district) etc. have been found.also,Hayaya Shrine(Kamihirara district) From the precincts from the end of the Paleolithic periodJomon PeriodThe andesite spear-shaped stone tools, which are said to have been around the beginning, are collected.[12]In addition,ItsukushimaKnife-shaped stone tools from the late Paleolithic period have been unearthed at Shimomuro beach on the northwest coast of (ItsukushimaSee).
Jomon Period
Jomon PeriodSea level rise (Jomon Kaishin) WithSeto Inland SeaWas formed and people lived in the coastal areas.Jigozen Minamimachi Ruins[13]From (Jizen district)obsidianStone tools have been unearthed, which are about 100 kilometers southwest of the sea.KunishigashimaIt is from Himeshima, and it is believed that there was interaction with remote areas.Many pottery are influenced by the Kyushu region.In addition, Kamihera and the Hara district in the inland area[12], Ono district along the Ono Seto[14][15]There are also ruins of the Jomon period,ItsukushimaThere are several Jomon archaeological sites on the coast[16].
Yayoi Period
In northern KyushuRice cultivationSoon after the technology was transmitted, rice cultivation began in this area. Maruyama Remains[12](Minetaka district)Ongagawa earthenwareIs a typical western JapanYayoi potteryIs.alsoGokurakuji mountainMt. Takaosan ruins at an altitude of 260 meters on the ridge[12]Is typical of the late Yayoi periodHighland villageIt is believed that the ruins played a role of watching over the sea because they could not draw water and were not suitable for cultivation.In addition to this Mt. Takaosan archaeological site, from the Kamihera area to the Hara area and the Miyauchi area, the Tsutsumi site, Konohara site (1-5), Hiroikeyama 1 and 2 sites (disappeared due to the construction of the Miyazono housing complex), Many highland village ruins that are not suitable for farming have been found, such as Gokurakuji 1-chome Ruins, Bath Valley Ruins, Ogidaira Ruins, and Hase No. XNUMX Ruins.
In Takahata, Ono districtTaisho"Takahata" discovered at the end of the eraShell mound", earthenware pieces, stones, beasts and human bones are excavated along with sea shells.[17]..OldOno TownPublications of the Cultural Properties Association[18]"At that timeKyoto UniversityAnthropology classroomKenji SeinoAccording to the professor's appraisal, the human bone was the bone of a young woman about XNUMX years ago, and the pottery was a Yayoi pottery. " The paper[17]"The earthenware is a small fragment, so it is difficult to understand, but it is probably from the Jomon earthenware system, and it seems to be in the final stage. It lacks the mandible.) It is said that they all came out of the shell layer, but there are some doubts about the head shape, which are the human bones of the Japanese Stone Age, or the shell mounds. There is a posterity cemetery in it and it is uncertain whether or not bones of posterity came out." It is clear that the appraisal result was unclear. In the Ono area, there is the Edo period shell mound, "Go Kaizuka[19]Several shell mounds that are thought to be from the Middle Ages to the early modern period have been confirmed, and it is possible that the Takahata shell mound was also a shell mound of a new era or a complex site.
Ancient times
Asuka Period
This areaYamato kingshipUnder the control ofTribal systemUnderSaeki clubWas placed. The whole areaSaikiAs (Sahoe mushroom dust)Aki countryBuilt into. Saeki is a prisoner of the EastHarima-Sanuki-Iyo-Aki-AwaImmigrated to 5 countriesPartWas set asNao Saeki"Or"SaekiBecameCompanionshipWas in charge of the business as. These AustraliansKinaiIs a powerful AustralianSaeki Ren(laterInn), and this area is indirectly linked to the Emperor and KinaiPeopleMet. Nao Saeki of this area laterItsukushima Shrine HouseIt became.
According to tradition,Emperor SuikoIn the first year (593)Saeki saddleReceived an oracle and obtained a charterItsukushimaIt is said that a shrine was built on Mikasa beach ("Itsukushima Shrine Engi").Itsukushima shrineIt is said to be the origin of.The literature first appeared in 811 (HirohitoIn 2 (927nd year), he was listed as a Meishin Expressway.Extension5 years)Enki ceremony god name book] Is listed in the Meishin Shrine. After that, the history of Hatsukaichi city area will be greatly influenced by the trend of Itsukushima Shrine.
Heian period
Saeki-gun's county is located around Rimatsu, Saiki-ku, Hiroshima City today, and has a town name of spatula (currently, Shimohirara, Hatsukaichi-shi).KoheiAnnual (931-938) "Japanese name JujuLooks like. After implementing the ritual systemGoki Shichido OfSanyo road(Ancient Sanyo Road) was established as a road leading from Heiankyo to Dazaifu.Station housewas there.
1146 years(Hisasu2 years),Kiyomori Taira TheAki MamoruIs assigned toKoyasanIn 1168, he decided to repair Itsukushima Shrine after being prophesied by a high priest of Japan that "If you repair Itsukushima Shrine in Aki, you will get an unparalleled official position and glory."Ren'an3 years) magnificent floating on the seaSleeping constructionBuild a company shrine. Settsu OfShitennojiFromDanceMany samurai and aristocratsarmor,Sword, A lot of Kyoto culture has flowed in, such as dedicating a mirror surface.Above all, "Heike"Is not only decorated with sutras, but also with gorgeous decorations from sutra boxes to Karatsu.Heian periodIt is considered to be a first-class historical material that conveys the crafts of today.
In the latter half of the 12th century, under the patronage of Kiyomori, Taira-so and Miyauchi-so (Miyauchi, Hatsukaichi-shi)Otake・Ogata (Otake City Ogata) ・Kawauchi ・Terada ・Hoida ・Sasari Beppu ・Ishido Village ・Hishimago (Katsushima, Hatsukaichi) ・Yoshiwa VillageItsukushima Shrine territory has been added to (Yoshikazu, Hatsukaichi).
Modern
We will describe the situation after the enforcement of the municipal system.
Meiji Era
Modern times
Showa period
1956(Showa31 years)9/30 -Hatsukaichi-cho, Hirara-mura, Hara-mura, Miyauchi-mura, Jiomae-mura are newly mergedHatsukaichiWas launched.
1957(32)6/10 - Itsukaichi TownIncorporated some areas of Sakata.

Since the high economic growth period,Hiroshima cityItukaichi, which is adjacent to, and Hatsukaichi, which is on the west, are bothBed townHas rapidly developed as. Itsukaichi Town1980CensusAccording to the 1985 census, Hatsukaichi is the town with the largest population in Japan.Both sides are in the midst of discussions on urban infrastructure development due to population growth, and Gokaichi TownHiroshima cityIn March 1985 (Showa 60), the entire area of ​​the old town area was selected as the area for the merger with.Hiroshima citySaiki WardWas launched. Initially, there was a plan to incorporate Hatsukaichi-cho into Saeki Ward, but it disappeared because Hatsukaichi-cho chose a single city system.
modern
Heisei
Administration
Mayor
Government office
In addition to Hatsukaichi City Hall, the oldMiyajima Town・OldOno Town・OldYoshiwa Village・OldSaiki TownHas a branch office.
Hatsukaichi City Hall Complex
Branch image
Parliament
City council
As of May 2016, there are 28 people. From the election that accompanies the expiration of the term of office of members of the Diet held in March 5, the fixed number will be 29.
Chair (as of May 2016): Toshio Fujita
Vice-Chairman (as of May 2016): Toshihiro Okamoto
Constitutional composition
As of May 2016
| Parliamentary name | Number of seats | Member |
| --- | --- | --- |
| Forum 21 | 3 | Toshinobu Koizumi, Yuichiro Hirohata, Kazuhiro Shunbu |
| Shinsei Club | 7 | Kazuyuki Niida, Shigemi Nitta, Kenji Tanaka, Yuzo Sasaki, Sachiko Inoue, Toshihiro Okamoto, Kazuhiko Arita |
| Club Mirai | 4 | Masanobu Bibiki, Kumi Kitano, Mitsunari Yamaguchi, Koji Nakajima |
| Komeito | 3 | Masafumi Sunada, Yuichi Osaki, Katsue Hosoda |
| Club advance | 6 | Shunji Tsunoda, Megumi Mukai, Hironobu Ishizuka,Kazuomi Yamamoto, Yamada Taketoyo, Fujita Toshio |
| Seikeikai | 4 | Misako Takahashi, Tadamasa Hayashi, Koji Tokuhara, Toshiyasu Kurisu |
| Japan Communist PartyCity council | 1 | Kyoko Ueki |
| Club Hibiki | 1 | Noriyuki Hotta |
House of Representatives
Government office
National agency
All of the above 3 offices are located in Hatsukaichi Local Government Office (15-40-XNUMX Shingu, Hatsukaichi)[20].
Facility
Policemen
Headquarters
Police box
Miyauchi police box (Miyauchi, Hatsukaichi City)
Jigozen police box (XNUMX-chome, Jigozen, Hatsukaichi)
Ajinadai police box (XNUMX-chome, Ajinadai, Hatsukaichi)
Ohno police box (XNUMX-chome, Umehara, Hatsukaichi)
Miyajimaguchi police box (XNUMX-chome Miyajimaguchi, Hatsukaichi City)
Miyajima police box (Miyajima-cho, Hatsukaichi)
Office
Taira Representative Office (Kamihera, Hatsukaichi City)
Tomota Representative Office (Tomota, Hatsukaichi City)
Tsuta Representative Office (Tsuda, Hatsukaichi City)
Yoshiwa Representative Office (Yoshiwa, Hatsukaichi City)
Fire
Headquarters
Former Yoshiwa village areaHiroshima City Fire DepartmentIs outsourced to.
Fire department
Hatsukaichi Fire Department
Medical
Main hospital
Post
There are three mail collection and delivery services in the city.post office(In some areasOtake CityOtake Post Office).
Main post office
Zip CodeIs as follows.
library
Main library
Hatsukaichi Public Library -Ryo Shimodaira. It is a complex facility that is integrated with the city hall and the cultural hall "Sakura Pia."
Hatsukaichi Public Ono Library-Ohno. Before the merger, it was the Ono Town Library.
Hatsukaichi Public Library-Tsuda. Before the merger, Saiki Town Library.
Cultural facility
Museum
Exchange facility
Multipurpose hall
Hatsukaichi Culture Hall -Ryo Shimodaira. It is a complex facility that is integrated with the city hall and citizen's library.
Exercise facility
Group
Foreign relations
Sister cities/partner cities
Overseas
sister city
Partner city
Economy
The Mokuzaiko (Hatsukaichi area of ​​Hiroshima Port) is one of the leading timber-specialized ports in western Japan, and the housing industry and furniture-related industry related to imported timber are flourishing in the surrounding area.
Also previouslyKendamaMaking is also active, occupying a 40% market share in Japan at its peak[23].
Primary industry
Fishery:
Seto Inland SeaReceived the abundant blessings ofInshore fishingIs thriving.In particularOysterAquaculture (Hiroshima oyster) Is very popular, and "oyster raft" is a feature of the surrounding area. "Jigozen oyster"recent years It is gaining popularity as a national brand.The large "Ohno clams" are also popular.
Secondary industry
Industrial
As a major company headquartered in the city,Wood one,Chichiyasu,Marni(Major woodworking furniture),Sakurao Brewery and Distillery,Hiroshima soy sauce,Fuji Mart,Bakken Mozart(Head office is Naka-ku, Hiroshima)Huma killerHead office (the head office isTokyoChiyoda) And has a factory.also,Deo deoMoved its headquarters in the 2000s,EdionEven after that, it continues to have its main bases (registered head office is in Naka-ku, Hiroshima City).In addition, Hiroshima originatedCalbee(Head office is Chiyoda-ku, Tokyo) Hiroshima factory,Chinese newspaperHiroshima Factory (Hiroshima Chupy Park.Chinese newspaper,Asahi Shimbun,Nikkan Sports,Daily SportsPrint etc.) and so on.
Suntory factory also existed in the former Ono-cho era.
Tertiary industry
Commercial
Main commercial facilities
Store area is 5,000Square meterDescribe more than[24].
Commercial facility that once existed
Hiroshima Natalie --Ajina. Opened in 1974 (town system era) and closed in March 1996amusement park.. It was one of the amusement parks representing the Hiroshima metropolitan area. At present, the name remains as the shopping mall "Fuji Grand Natalie" and the residential area "Natalie Marina Town" which are built on the site.
Chichiyasu Hyperku -Ohno.Chichiyasu Dairy IndustryIt was an amusement park run byChinese newspaperWas transferred to and relaunched as "Chupee Park". The swimming facility "Chiyasu Diamond Pool" operates almost as it is as a "Choopy Pool".
Nouga plateau -It existed in Nokaiharayama from 1965 to 1986.
Suntory Bird Sanctuary-During the former Ono-cho era, it existed adjacent to the Suntory factory.
AEON Hatsukaichi store --Jigozen. In 1972NichiiOpened as Hatsukaichi Shopping Center, Hatsukaichi in 1991Saty, In 2011, it took root as a regional commercial base while changing the management body with Aeon, but closed in March 2014 due to the deterioration of the facility. 3m2.
tourism
Known as "Aki no Miyajima"Itsukushima(Miyajima area) is a World Heritage SiteItsukushima shrineIn addition to the national treasures and national special natural monuments, it is a world-famous tourist destination that is full of various events throughout the year. Many signboards are displayed on the station building of Miyajimaguchi Pier,world HeritageThere are also situations that are not suitable forLandscapeThe challenge remains.
In the coastal areaMarine Sports-fishing-Sea bathingThe leisure industry is thriving, taking advantage of the features of the Seto Inland Sea.On the other hand, in the northern Yoshiwa area, the altitude of 800 to 1200 meters was utilized.Ski-ノ ノ ー ボ ーWinter sports and summer plateau leisure are popular.
Life base
life line
Telegraph
Area code
Area codeIs almost the whole area0829(HatsukaichiMA..The city code is 20, 30-40, 44-59, 70-89).
Exceptions are the Shimonada and Narukawa areas of the former Ono Town, as well as a part of the Kyo Koya, a part of Inouchi, and a part of the Asahara Nakayama of the former Saiki Town.Otake CitySame as0827(The city code is 52-59). 0827 isYamaguchi OfIwakuniSince it is the MA code, if you call this area from another area, it will be treated as a call outside the prefecture even within the same Hatsukaichi city.
The former was the same 0829 (formerly Itsukaichi Hatsukaichi MA)Itsukaichi TownThe area (currently Saiki Ward in Hiroshima City) is currently 082-9**-**** (Hiroshima MA) and is treated as a long distance call. While oldYuki TownBecause the area is Hatsukaichi MA, it is now part of Saiki Ward, Hiroshima City, but from Hatsukaichi City it will be treated as a local call.
Education
University
private
Junior college
private
high school
Prefectural
private
Junior high school
City
primary school
City
Special school
Prefectural
Transportation
Train
JR is the main stationSanyo Main Line OfHatsukaichi Station.. However, the largest number of users isMiyauchi Kushido StationIs[25][26].
Shinkansen
There is no station in the city. Sanyo Shinkansen Hiroshima Station - Shin-Iwakuni StationIt passes through the city in between, but there are many tunnel sections.
Railway line
West Japan Railway Company(JR West Japan)
Hiroshima Electric Railway(Hiroden)
cableway
Miyajima Ropeway: Momijidani Park Station --Kayatani Station --Shishiiwa Station
bus
Transit Bus
道路
highway
National road
Other roads
(Maintenance authority for the city sections of major local roads and general prefectural roads except Hiroshima Prefectural Road No. 30 Hatsukaichi Saeki Line was transferred from Hiroshima Prefecture to Hatsukaichi City in June 2008)
Road Station
Route
Port
Ship
Hiroshima/Gen-Ujina-Miyajima route:Hiroshima Port(Ujina)- Grand Prince Hotel HiroshimaPrevious - Miyajima Port Pier No. 3
World Heritage Route:Motoan Pier - Miyajima Port Pier No. 3
Miyajima Ono Route: Miyajimaguchi West Pier[27] -Miyajima Port No. 3 Pier
In addition to the above, the number of people visiting Miyajima by ship, including charter flights, is more than 283 million annually (2006).[28].
Tourism
XNUMX selections
Sights and historic sites
Hatsukaichi area

Sakurao CastleTrace ()- Kozagawa RiverResidence After that, one of the castle ownersMotosumi KatsuraDescendants ofKeitaroKatsura Park is named after the land was purchased and donated.
Mount Shinoo-Hatsukaichi Tenmangu
Dounji Temple - Tohru KenCemetery
Gokurakuji mountain・ Gokurakuji
Arcadia Village

Saiki district

Iwakura Onsen
Kosegawa Onsen

Yoshiwa district

Mominoki Forest Park, Mominoki Forest Park Ski Resort

Miyajima area

Three Views of Japan "Aki no Miyajima"

Originally, the view of the archipelago from the summit of Misen is "Three Views of Japan".

Itsukushima shrineAnd Misen virgin forest (world Heritage)

Ono district

Imose Falls
Ohno Nature Observation Forest

Chinese newspaperHiroshima factory.Chinese newspaper,Asahi Shimbun(For Chugoku and ShikokuOsaka Head OfficePlate andYamaguchi EasternWestern headquartersPrint a plate),Nikkan Sports,Daily SportsAnd print. OldChichiyasu Hyperku.
Culture/Specialty
Specialty/Special product
Hatsukaichi area

Yoshiwa district

Miyajima area
dialect
All overHiroshima dialect(Aki dialect) is used. Due to urbanization, the number of residents who have moved in from other areas is increasing, but as many of them start using the Hiroshima dialect in their daily lives, the influence of the Hiroshima dialect is stronger. In addition, closeYamaguchi dialect(EspeciallyIwakuniThe eastern Yamaguchi dialect) is also affected, and the effect becomes more intense as you go west in Hatsukaichi.
Examples of Yamaguchi dialect vocabulary used in Hatsukaichi

"I can't help it, it's a hassle", "I'm doing", "Buchi" (very)
Each corresponds to the Hiroshima dialect "Taigii," "~ shiyoru," and "bari," but both vocabularies are mixed because the nuances are slightly different.
Sports
baseball
basketball
サ ッ カ ー
Origin-related celebrities
Native celebrity
Political and business circles
Academic/Culture/Art world
Music, entertainment industry, announcer
athlete
Person with connection
Works set in Hatsukaichi
literature
Music
Sunset whistle --Lyrics:Miyuki Ishimoto, Composition:Kinoshita Chuji,song:Hibari Children's Chorus(1969)
Aki no Miyajima --Lyrics: Toshiya Niitani / Composition: Tetsuya Gen / Arrangement: Toshiaki Maeda / Song:Kaori Mizumori(2009)
Miyajima Kaido-Lyrics: Okiseterumi / Composition / Song:Ayaka Tsubokita / Arrangement: Kenichi Kato (2010)
Origami cranes in the cherry blossoms and the sky ~ Hatsukaichi Peace Song ~ --Lyrics / Composition: Yoshimi Uehiro / Song: Shikigaoka Elementary School Chorus & Musikstrasen (2012)
Tomorrow Flapping Hatsukaichi ~ Hatsukaichi Ondo ~ --Lyrics: Tatsumi Miyake / Composition: Kazuo Tanaka / Song: Hiroshi Kitagawa (2013)
movies
Drama
-Number MGXNUMXEight episodes (2022)-The main characters visit Miyajima.
footnote
注 釈
Source
Related item
外部 リンク