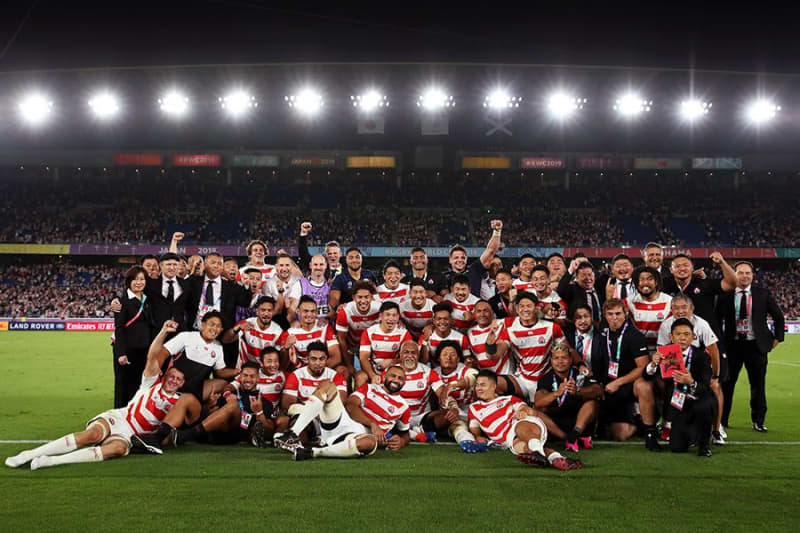 Photo Masato Tsuchida, the new chairman, talked about his vision for the 2019 Rugby World Cup re-invitation that excited all over Japan [Photo: Getty Images]
Japan's chance to become a developed country in rugby
 
If you write the contents roughly
It is a tough environment for professional sports to get active with abundant funds. 
The second part of the interview with Masato Tsuchida, chairman of the Japan Rugby Union, Seiji Hirao, a business-savvy rugby ally who suddenly passed away... → Continue reading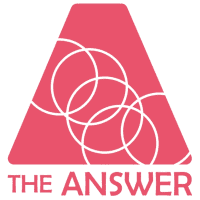 THE ANSWER
"THE ANSWER" is a comprehensive sports news site with the theme of fostering children and athletes who aim to become athletes and popularizing sports.
---
Wikipedia related words
If there is no explanation, there is no corresponding item on Wikipedia.

Professional sports(Professional sports) IsSportsHave a high ability toprofessionalplayer[1]A sports/sports organization composed of people and their leaders.Professional sportsIs often abbreviated.
History
Relationship with amateurism
Professional sports is a concept for amateur sports.Historically, sports amateurism was established for professionals.[2].
Sports around the 18th century were patronage sports by feudal aristocrats, patronage.[2]..After that, prize money sports (prize money sports) centered on bourgeoisie became common until the middle of the 19th century.[2]..With the generalization of prize money sports, workers aiming for prize money began to participate in the competition one after another and gradually became professional.[2].
The capitalist class liberated sports from the aristocratic class, but on the other hand, as professionalization deprived them of good results, they began to monopolize sports in their own class, which became the origin of amateurism. Is said to be[2]..The capitalist class is the main operator of sports competitions, and the background is that it was thought that the participation and defeat of workers in sports competitions was related to the honor of the class.[2].
The world's first codified amateur regulation is said to be the 1866 1st British Athletics Championships (Amateur Athletic Club) (although Henry was enacted in 1839 as an internal or moral regulation). There was a participation rule that used amateur terms before that, such as the regatta participation rule)[2]..Participation qualifications for the 1st British Athletics Championships include those who once competed with professionals for prizes, those who provided sports guidance regardless of competition to earn living expenses, occupations that require training at hand, or Employers such as mechanics, craftsmen, and workers were not recognized as amateurs.[2]..After that, in 1880, the British Athletics Federation removed the provision that mechanics, craftsmen, workers, etc. are not recognized as amateurs from the participation qualification after a heated debate.[2]..Gradually, the explicit class and status rules were abolished from the participant rules, but in some cases, such as the British Henry Regatta Committee, they were not removed until the 1937 amendment.[2].
From the 1860s, when various domestic sports organizations were established in the United Kingdom, domestic organizations were also formed in Europe, and in 1881, international organizations such as the International Federation of Gymnastics were established.[2].
19st centuryAt the endPierre de Coubertin Modern olympicWhen he advocated, the acquisition that caused the decline at the ancient Olympics was regarded as a problem.Kubertin sent a circular to sports officials and politicians in each country on January 1894, 1, where there were problems with the concept of amateurs, disqualification and recovery in case of violation, differences between various competitions regarding amateurs. Handling (especially horse racing and clay pigeon shooting) was a concern[2].1st olympic gamesSo the amateur rules are not clear,2st olympic gamesThen a lot of prize money was paid[2].. In 1901, the 4th International Olympic Committee General Assembly first enacted amateur regulations[2].
Sophistication and commercialization of sports
In the 1970s, the International Federation (IF) of each sport needed more and more funds, and companies also increasingly used sports as a market and advertising venue.[2].. In 1974, the expression of amateurs was removed from the Olympic Charter and changed to Eligibility.[2]..Furthermore, in 1981International Olympic CommitteeSo I didn't qualify for participation, and it was decided to leave it to the IF of each competition.[2].
Tennis in 1968 prior to the OlympicsWimbledon ChampionshipAdopted a prize system[2]..Also, in 1982, the International Athletics Federation (later)World athletics) Decided to approve the Appearance Fee[2].
To be considered as one of the four major sports in the United StatesAmerican Football-baseball-basketball-Ice hockeyHowever, there are professional soccer leagues in many countries, and professional sports that are held individually include boxing and tennis,Golfand so on.These have grown into big industries that bring huge profits to star players and their affiliates through corporate advertising strategies.In Japan, professional sports clubs can receive tax incentives by treating deficit compensation by the parent company as advertising expenses.[3].
As a "sport to watch", it is popular with people regardless of age and contributes to the promotion of sports as a whole.[4].
Professional athlete
It is categorized as follows depending on how to become a professional athlete[1]..Some competition groups overlap (surfing, etc.).
Joining/Contract type: You can become a professional if you sign a professional contract with each team that belongs to the organization that holds the game.[5]
Test type: Items that must pass the selection set by the organization hosting the match
Training: Those who have graduated from the training center of the organization that holds the game and need to pass the national examination
Achievement type: Those who can get professional qualification by participating in a match (called an open match or a professional / amateur match) as an amateur and entering a predetermined ranking.
Declarative type: A professional declaration and individual contract with a sponsor or team.The organization that hosts the match may not make a distinction between professional and amateur.
Major professional sports and professional sports organizations
footnote
Related item