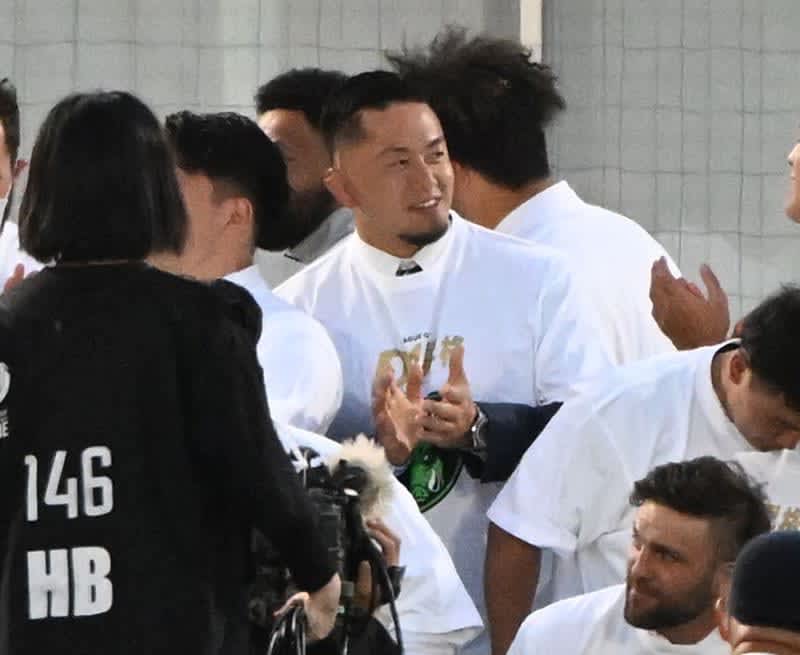 Tosa = Hanazono Rugby Stadium in Sagamihara who decides to be promoted and shows a smile (photographed by Yuji Tateishi)
[Rugby League One] Sagamihara 1st Division Promotion Club Captain Tosa "Relieved"
 
If you write the contents roughly
Sagamihara has professional contracts and employee players, and players with different backgrounds such as foreign nationals, bred out, and transfer teams play together. 
Mitsubishi Heavy Industries Sagamihara Dynabours was promoted to the first division in the first year of the new rugby league.Originally from the local Kanto Gakuin University ... → Continue reading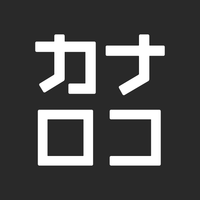 Kanagawa Shimbun
Kanaroko is a news site operated by the Kanagawa Shimbun. As the only local newspaper in Kanagawa Prefecture, we have a news gathering network throughout the prefecture to provide a wealth of information on incidents and accidents, political administration, economics, sports, culture, and heartwarming topics in the region.
---
Wikipedia related words
If there is no explanation, there is no corresponding item on Wikipedia.

Employee players(Shainsenshu) is a player who plays as a player in various sports while concluding an employment contract with a company.In Japan, many amateur athletes who have graduated from school are employee athletes.To facilitate professional contracts and transfersContract employee,Seconded playerMay be contracted as.
Employee players in the J League
J LeagueIn each club, professional players indicate players who have only an employment contract with a corporation (club), while employee players are defined as "players who have only an employment contract with a corporation". ..Generally, it refers to the player who belongs to the invested company (so-called parent company).
The registration category isProfessionalHowever, unlike unified contract players (professional contract players), you cannot receive rewards from the club.however,ParticipationWill be paid.again,amateurUnlike contract players, when transferringTransfer fee(Up to 30 yen x years of enrollment) will occur.
There is no limit to the number of registered employee players and the number of contract years.Immediately after the businessman team moved to the J club, the ratio of this employee player was high, but the ratio gradually decreased due to the shift to professional contracts and personnel reduction, and it is often the case that they will become all-professional contract players in a few years.RarelyJ1In some cases, employee players belong to the club.
Provisions regarding professional contracts
When an employee player makes a professional contract for the first time, it is all a professional C contract.The contract period is up to 3 years, and the basic salary is limited to 480 million yen / year.After 3 years of participation in the regular game or C contract, the contract will be changed to Pro A contract.
List of employee players
Two people, Satoru Asari and Masato Saito, who were registered as employee players until the end2009 seasonBecause I retired from active duty together as far as I can2010 J LeagueThen, there are no more applicable employee players.But from 2011Sagan TosuSome of the players are employee players (accepted toBest amenities), And it was reported that the employee players in the J League will be revived, but there is no clear report, and as of 2015, it is said that there are no employee players in the J League.
Main players who belonged as employee players in the J League
(Seconded club / dispatching company)
Among these players, Asari, Saito, etc. continued to play in a single team (Note: even if the team name changes due to a change in management body, it is considered to be the same team), but Sorimachi, Kojima, Kuno, etc. Nakayama and others changed the contract with their team to a professional contract on the way (except for Kuno, who later transferred to another club as a professional player).In addition, Ito left Kawasaki Frontale as an employee player after being notified that he was out of force, and then Fujitsu also left the company and signed a professional contract with Omiya Ardija.
Remarks
Although it is not the top team belonging to the J League / JFL,J League Division 2 OfThe Spa Kusatsu (Renamed to "Thespakusatsu Gunma" in 2013)However, many players have become difficult to manage during the era of their predecessor, Liaison Kusatsu.Kusatsu OnsenIt is a remnant of having participated in the game while receiving employment placement at accommodation facilities, hotels, etc.2005/Joined fromJ Satellite LeagueAnd J satellite2009/In response to the abolition2010/Participating fromGunma Prefecture Soccer League(2015/Part 1)The Spa Challenger Team → The Spa U-23 → The Spa Kusatsu ChallengersExcept for a few players in some years, the players are basically participating in the game while receiving employment placement at accommodation facilities and hotels in Kusatsu Onsen, and are the same as "employee players" in a broad sense.
Unlike the above examples, The Spa is a "citizen club" that does not have a parent company, so local companies, accommodation facilities, and hotels support this purpose.In addition, since players do not have an agreement of "1 player / 1 company (facility)", one player participates in games and practice while having multiple companies and facilities.
またTohoku Soccer League OfIwaki FCAlso sponsoredDome Co., Ltd.とContract employeeMost of them work in the distribution warehouse in Iwaki city of the company.
JFLHonda Motor Co., Ltd. Football Club(Honda FC) is a professional player including transfer from other clubs because the plan to enter the J League as Hamamatsu FC was frustrated and all the professional contract players were temporarily withdrawn to become a "complete amateur team". Even after resuming acceptance of soccer, it is not a professional contract under the provisions of the Japan Football Association, but is treated as a contract employee of the general affairs section of the head office and is treated as a full-time soccer player.
Japanese men's basketball
Japan Basketball LeagueIn (JBL), athletes were classified into "Registered Type I" and "Registered Type II" according to their type.Employee athletes refer to the latter, and the former collectively expresses outsourcing contracts (professionals), contract / contract employees, and so on. Class II is enrolled in a team management company as a full-time employee, and there is no nominal compensation for competition activities.When the new JBL is launchedToshibaOnly all Japanese players were registered as type II, but all or most of the other teams were registered as type I.However, after that, due to the effects of the global financial crisisAisinThere was also a team that increased the number II species again. 2013NBLThese divisions were abolished during the transition.
Inaugurated in 2016B.LEAGUEThen, the registration form is divided into professional and amateur, and it is stipulated that the first part is for up to two amateur registrations who are employee players, and the second part is for five or more professional registrations. NBL andNBDLPlayers dispatched from parent company employees belong to some clubs that have moved from the corporate team of Japan, and have a history of representing Japan.Shoakadake Castle(Arbulk Tokyo) Until retirement in 2020ToyotaWas enrolled as an employee player of.As a strange caseSatoshi MiyataBelongs to Toyota Motor Alvark as an employee player,Tokyo ExcellenceEven after transferring to Toyota, he continues to be an employee of Toyota Motor Corporation.
In B2Koshigaya AlpharsSome people continue to play while working at their parent company, Otsuka Shokai.[1][2].
footnote
Related item
外部 リンク