写真 
[Breaking news of the House of Representatives election] Masayoshi Yoshino, a former Liberal Democratic Party in Fukushima XNUMXth district, is sure to win
 
If you write the contents roughly
The Fukushima 5th district was a one-on-one battle between Masayoshi Yoshino, a former Liberal Democratic Party who also has experience as the Minister of Reconstruction, and Tomo Kumagai, the only candidate from the Communist Party in the prefecture to unify the opposition. 
In the election of members of the House of Representatives, who voted on the XNUMXst, Masayoshi Yoshino, a former Liberal Democratic Party employee, confirmed that he would be elected for the eighth term in the XNUMXth district of Fukushima. … → Continue reading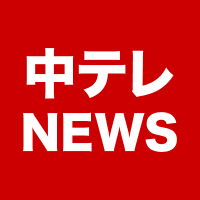 Fukushima Central Television News
Deliver the latest news in Fukushima prefecture faster than anywhere else!In addition to information on incidents and disasters that occur in Fukushima Prefecture, we will deliver daily information on new coronavirus infections, the latest information on infection prevention measures, and local gourmet and tourist information. (* Fukushima Central Television is a local television station affiliated with Nippon Television.)
---
Wikipedia related words
If there is no explanation, there is no corresponding item on Wikipedia.

Masayoshi Yoshino
Masayoshi Yoshino(Yoshino Masayoshi,1948 May 8 -) isJapan Of政治家,Businessman.LDPBelongingMember of the House of Representatives(8nd term).
Minister of Reconstruction(7nd generation-8nd generation),Vice Minister of the Environment(Fukuda Yasuo remodeling Cabinet-Aso Cabinet),Parliamentary Vice-Minister of Education, Culture, Sports, Science and Technology(Third Koizumi remodeling cabinet),Fukushima Prefectural Assembly(3rd term),Social welfare corporationHeartfulDirectorAnd so on.
history
FukushimaI'm fromFukushima Prefectural Iwaki High School,Waseda University Faculty of Commerce(Kusakabeseminar:accounting[1])graduate[2]..After graduating from university, joined the family business Yoshino Wood Co., Ltd.[2].
1987 ,Fukushima Prefectural AssemblyHe ran for election and was elected for the first time.After that1999 Served for 3 terms and 12 years.2000 ,42th House of Representatives general electionToLDPOfficiallyFukushima 5 wardRun fromDemocratic PartyRookieIzumi YoshidaWas defeated and won.Since then, he has been elected for 6 consecutive terms.1996 Of41th House of Representatives general electionFrom Fukushima 5th districtBudding partyOfficially ran and wonGoji Sakamoto 1999 Because he had returned to the Liberal Democratic PartyCosta Rica methodIs taken,2005 Of44th House of Representatives general electionUntil then, both Yoshino and Sakamoto are in Fukushima 5th district, respectively.Proportional Tohoku BlockHe ran alternately from and continued to win.2005 , (Third Koizumi remodeling cabinetでParliamentary Vice-Minister of Education, Culture, Sports, Science and TechnologyWas appointed to[2].2008 ,Fukuda Yasuo remodeling CabinetでVice Minister of the EnvironmentWas appointed toAso CabinetServe up to[2].
2009 Of45th House of Representatives general electionThen it was vacantFukushima 3 wardChange country to run[3]..Former Democratic PartyKoichiro GenbaWas defeated with a big difference of over 10 votes,Proportional Tohoku BlockBecause the list ranking of was given preferential treatment by changing countriesProportional revival4 selections by.On the other hand, Goji Sakamoto, who ran from Fukushima 5th district, lost to Izumi Yoshida of the Democratic Party of Japan.
2012 Of46th House of Representatives general electionIn that case, Sakamoto was officially recognized in Fukushima 5th district by adjusting the constituency, and YoshinoProportional china blockMove out to[4]..Chugoku regionShinzo Abe,Masahiko Takamura,Shigeru IshibaThere are many LDP executives, and it is an unusual measure to expect a margin of proportional frame, and Yoshino himself said, "(The list) is a Chinese block, but the body is a person in the 5th district of Fukushima. I was surprised that it was too unprecedented. However, I would like to put on a badge to help with the reconstruction, "explained to the supporters.[4][5]..Conducted an election campaign to support Sakamoto in the 5th district of Fukushima without entering the constituency of the proportional Chinese block[4], I won the proportional Chinese block[2]..After winningHouse of RepresentativesEnvironmental ChairpersonAppointed to.
2014 ,House of RepresentativesSpecial Commissioner for Nuclear Problems InvestigationInaugurated. Same year47th House of Representatives general electionAt that time, both Yoshino and Sakamoto announced their candidacy from Fukushima 5th district, and Yoshino was officially recognized in Fukushima 5th district by the coordination of the party headquarters, and SakamotoProportional Kinki blockMove out to[6]..Coordination by the party headquarters was involved, and the official approval was decided on the day before the announcement date.[6], Sakamoto was listed in the 40th place of Kinki proportional block alone[7]..While Yoshino was re-elected in Fukushima 5th district after defeating former Democratic Party Izumi Yoshida, Sakamoto, who changed his country to Kinki proportional block, was rejected due to the low ranking in the list.
2016 January,House of RepresentativesGreat East Japan Earthquake Reconstruction Committee ChairAppointed to[8].2017 May 4,Tohoku-Pacific Ocean EarthquakeWas dismissed because of a problem statement to the disaster area in the Tohoku regionMasahiro ImamuraSuccessorMinister of ReconstructionWas appointed to the cabinet and entered the cabinet for the first time[9]..At a press conference after taking office, he criticized his predecessor, Masahiro Imamura, for saying "I'm still happy in Tohoku," saying "I'm a disaster area (elected), so I can't forgive him." I'm in the stricken area, and I know I was thinking about the stricken area, but I'm sorry to say that. "[10].2017 May 8,3th Abe 3nd remodeling CabinetRemained as Minister of Reconstruction.Same year48th House of Representatives general electionThen.Hope partySeven selections after defeating the official Yoshida again.2018 May 10 Of4st Cabinet ReshuffleRetired from the Minister of Reconstruction.
2019 October, House of RepresentativesAgriculture, Forestry and Fisheries Committee ChairAppointed to[11].
2021 XNUM X Month X NUM X Day,49th House of Representatives general election8 selections.
Policy/Insistence
person
Affiliation/Federation
footnote
Related item
外部 リンク