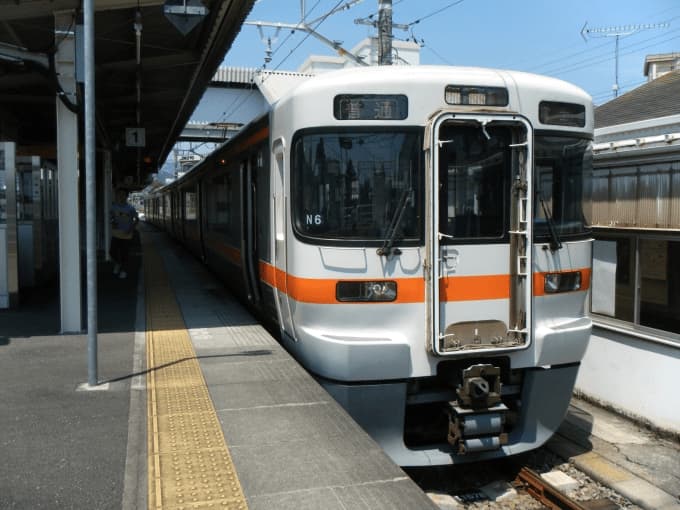 Photo Minobu Line 313 series (Tsunma-san, taken on August 2016, 08)
JR Tokai, 313 series "Yurucamp △" collaboration train operation
 
If you write the contents roughly
On the first day of operation, Monday, July 7, a departure ceremony will be held at Minobu Station from 4:11 to 45:11. 
JR Tokai will be in Yamanashi prefecture, Shizuoka prefecture, popular TV animation from July 2022th (Monday) to August 7st (Wednesday), 4. → Continue reading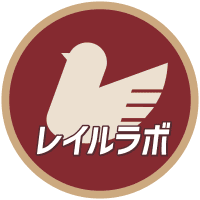 Rail Lab
"Rail Lab" provides news for railroad fans and railroad users such as railroad cars, lines, stations, and railroad companies.
---
Wikipedia related words
If there is no explanation, there is no corresponding item on Wikipedia.

Minobu Station(Minobueki) isYamanashiMinamikoma DistrictMinobu TownIt's in the cornerTokai passenger railway(JR Tokai)Minobu Line Ofstation.
Nichiren sectIt is the main mountainMinobuyamaKuonji Temple,Japan Southern AlpsThe base station of the Minobu Line ahead of.Limited express"FujikawaAll trains including "stop".Many passengers change due to the difference in passenger flow at this station.
History
Station structure
Adjacent to the station buildingSingle platformOne line per side and in the backIsland homeIt has 1 sides and 2 lines in addition to 2 side and 3 lines.Ground station..The track runs from north to south, and the station building is located on the west side.The platform is line 1, line 2, and line 3 from the station building side, about half of the trains arrive and depart on line 1, regardless of whether it is up or down, about half of the trains in the direction of Kofu on line 2, and Fuji on line 3. A small number of trains in the direction depart and arrive.Limited express trains stop on line 1 where there is no step from the ticket gate, while ordinary trains often stop on island-style lines 2 and 3 (however, if there is no waiting for the limited express to pass, ordinary trains also stop on line 1. May enter).There are also regular trains that stop for a long time with the following limited express evacuation.
In addition to these, on the east side of track 3Lateral lineThere are about 3 lines, which are used as detention lines (Overnight stayIs also set).Also, cross between the single platform and the island platform through an underground passageway. Platforms 2 and 3 used to be the same length as platforms 12005Part of it was dismantled to its current length.
The station building is a one-story building completed in June 1980, and the concourse part has a high roof.Inside the station building, there is a waiting area as well as a manned ticket window.Automatic ticket vending machineIs installed.There is a standing eating soba shop in the waiting area, and since the soba shop has a counter on the 1st line side, you can eat soba at home, and alsoInari SushiIs on sale.On the other hand, the shop existed until a few years ago, but now it is abolished in place of the vending machine.
Stationmaster-Station staffPlacement station (Directly operated station).Management stationAs,Toshima Station - Kajikazawaguchi StationIt manages each station in between.JR All Line Ticket OfficeIs installed.
Bus stop
Line
route
direction
destination
1

CC

Minobu Line
Going up
Fujinomiya-Fujiaspect
Going down
Kofuaspect
2
Going down
Kofu area
3
Going up
Fuji direction
(Source:JR Central: Station yard map)
Most of the limited express trains use line 1 both above and below (some limited express trains use lines 2 and 3).
Usage situation
Nichiren sectMinobu, the head temple ofKuonji TempleIt is crowded with worshipers and tourists.
According to the "Yamanashi Prefectural Statistical Yearbook", the average number of passengers per day is as follows.[2].
Number of passengers on board
年度
Daily average
Boarding personnel
2005
449
2006
441
2007
479
2008
455
2009
472
2010
447
2011
380
2012
371
2013
338
2014
340
2015
338
2016
357
2017
331
2018
303
Around the station
The front of the station is well maintained, and the bus rotary andTaxiThere is a platform.Souvenir shops line up from the station squareShopping district(Shonin Dori Shopping Street) Is extended, but this shopping street was opened in 1999 (Heisei 11).Land readjustmentIs done and of the buildingDesignAre arranged in Japanese style.
Running along the Minobu Line and the Fuji River in front of the stationPrefectural Road 10.Minobu TownからFujinomiya cityHang onFuji RiverOn the road that runs through the east bankKai Oshima Station,Uchinofune StationAnd so on.
Minobu Town Hall Minobu Branch,Yamanashi Prefectural Minobu High School,Minobu Municipal Minobu Junior High SchoolThe center of Minobu, where Minobu Elementary School is located, is on the opposite bank of the Fuji River, but about 300 meters north of the station.Minobu BridgeCrosses the Fuji River and is in contact.The place where the station is located used to beNishiyatsushiro-gunOkochi VillageThe Fuji River was the border with Minobu Town.1955In (30), Okochi Village merged with Minobu Town, and this station became a station in Minobu Town.
Kuonji TempleOther than worshipersJapan Southern AlpsClimbers to the station also use this station in the springCherry-blossom viewingTourists who are looking for weeping cherry trees at Kuonji Temple also visit during the season.
Bus route
"Minobu Ekimae" bus stop at the bus rotary in front of the station, on the south side of the stationYamanashi Kotsu Minobu Sales OfficeThe following lines depart and arrive at the "Minobu" stop in .
Other
Next station
* Limited express "FujikawaSee the train article for the stop next to.
Tokai Passenger Railway (JR Tokai)

CC

Minobu Line

Kai Oshima Station - Minobu Station - Shionosawa Station
footnote
Source
Related item
外部 リンク