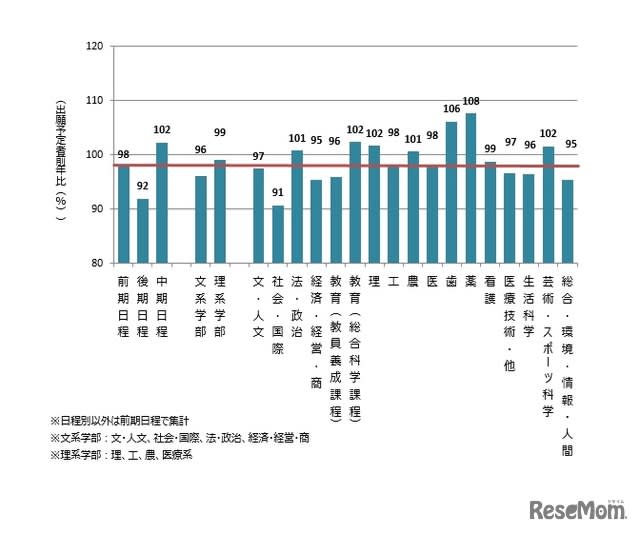 Photo National and Public University Aspirations Trends (Overview)
[Common Test for University Admissions 2022] Kawaijuku Educational Trend Analysis ...
 
If you write the contents roughly
Especially this year, the number of examinees who could not score as expected in the common test is increasing. 
Kawaijuku will be on January 2022, 1, on the 20 Common Test for University Admissions on the university entrance examination information site "Kei-Net" ... → Continue reading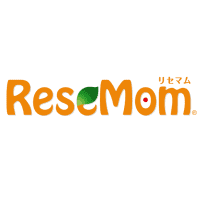 Lysemamu
The educational environment, university entrance examination reform, and the environment surrounding children are undergoing major changes. Amid the changes of this era, parents' interest in the education and career of children is only increasing. Risemum will transmit accurate and useful information centered on educational information, as a medium that is close to the hearts of parents. We will promptly deliver information that parents are interested in such as education reform, international education, examinations, educational events, STEM education including programming.
---
Wikipedia related words
If there is no explanation, there is no corresponding item on Wikipedia.

University entrance common test
University entrance common test(University test,English: The Common Test for University Admissions) IsUniversity entrance examination center examinationInstead of2021/Introduced from the university entrance examination (implemented on January 2021th and 1th, 16)Japan OfUniversityCommonEntrance examination.Independent administrative agencyUniversity entrance examination centerImplemented by (DNC).2020/Was carried out to the degreeUniversity entrance examination center examinationIntroduced on behalf of.
Overview
Common first-stage academic ability test,University entrance examination center examinationThis is a test that follows the flow of the above, and has been conducted since 2021 (Reiwa 3).
The common test for university admission is2013/(25)May 10 OfEducational revitalization meetingThis test was proposed in the XNUMXth Proposal (Connection between High School Education and University Education / Selection of University Enrollees) and aims to ensure and improve the quality of high school education.2014/(26) of JulyCentral Education Councilreport,2016/After the "final report" in March (28), the implementation start year is 3, and it is from the 2020 university enrollment selection that will be held in mid-January 2021.[1]..In the process of considerationCBTIntroduction of method (Computer Based Testing)[2]Was also considered.Initially, it was called "University Admission Applicant Academic Ability Evaluation Test"[3]But,"University entrance common testWas changed to the name.2019/(31)1Currently, it is written as "university entrance common test (new test)", "common test", etc.[4]..The common names "new test" and "common test" were also used before and after the introduction of the predecessor National Center Test for University Admissions.
The subjects and subjects to be given are 2020 subjects in 6 subjects as in 30, which was the last implementation of the National Center Test for University Admissions, but simplification is planned after 2025.[5].
The schedule is the same as the National Center Test for University Admissions, the first Saturday and Sunday after January 1th.[6].
History
Trial survey (pretest)
DNC is conducting a pretest as a trial survey before the full-scale introduction of the test.
Degree of 2017
The 2017 pretest was conducted in November and February.The venue was the participating high school, and the teachers also supervised the examination, and the participating schools were entrusted to set the schedule within the set period.[7]..Questions, correct answers, answer sheets, etc. are available on the DNC homepage.[8].
Implemented in November 29

It was held from November 11th to November 13th, and about 11 high schools participated.[7]..大学入試センターはこのプレテストの趣旨について「改善されたマークシート式問題及び、記述式問題における条件設定や採点基準、採点体制、採点期間等について検証を行うため」としているThe National Center for University Entrance Examinations states that the purpose of this pretest is "to verify the improved mark sheet type questions, condition setting, scoring criteria, scoring system, scoring period, etc. in descriptive questions".[7]..In addition, the correct answer rate in this pretest will be analyzed, and the question structure will be reexamined based on the results.[7].
In Japanese and Mathematics I / Mathematics A, descriptive questions were also given, and the exam time was set to 100 minutes for Japanese and 70 minutes for Mathematics.[Note 1][7]..リスニングを含めた外国語の試験は実施されなかったForeign language exams, including listening, were not conducted[7].
Japanese language including descriptive formulas and Mathematics I / Mathematics A were conducted for second-year high school students in principle, and all-question mark sheet-type geography history / civilian, science, and Mathematics II / Mathematics B were conducted for third-year high school students in principle.[7].
Implemented in November 30

It was held from November 2th to November 13th, and about 3 high schools participated.[9].
In principle, this pretest was conducted for second-year high school students, and English writing (reading) and listening were given in a mark sheet format.[9]..試験時間は筆記が80分、リスニングが30分に設定されたThe test time was set to XNUMX minutes for writing and XNUMX minutes for listening.[10].
Also, from February 2th to March 5rd,BrailleA pretest was also conducted for educated people to verify how to consider how to answer descriptive questions.[11]..There are two subjects, Japanese language and Mathematics I.Visual Special Support SchoolAbout 15 people from 45 schools took the test[11].
Degree of 2018
The 2018 (Heisei 30) pretest was conducted over the two days of November 11th and 10th.[12]..Whereas the pretest conducted in 29 was held at high schools that wish to participate, the "Schedule A" in 30 is, in principle, the venue for the National Center for University Entrance Examinations.All universitiesWas the venue[12].
In addition to the national language and math exams for second-year high school students and above, the "Schedule A" (only in the afternoon of the 2th), which conducts self-scoring and questionnaires, is almost the same as the university entrance examination center exams for third-year high school students in principle. It was held on the "Schedule B" (10th and 3th), where the examinations for national language, mathematics, geography, history / civilian, science, English, and listening were conducted on a timely basis.The number of people scheduled to take the examination nationwide was about 10.Descriptive questions continued to be asked in Japanese, Mathematics I, and Mathematics A (11 small questions each. Japanese is 8 characters or less, 4000 characters or less, and 3 to 30 characters each. Mathematics I and Mathematics A are mathematical formulas. A problem that describes a problem, or a problem that describes a strategy for solving a problem in a simple short sentence.)[13].
Changes from the center test
The main changes are as follows[14].
2009/(21) Notificationhigh schoolCourse of StudyBased on the qualities and abilities that we aim to develop in, questions that emphasize the quality of understanding of knowledge and problems that are required to be solved by demonstrating thinking, judgment, and expressiveness.
Extension of math (1) test time (60 minutes →70 minutes)
For foreign languages, English (written) isEnglish (reading)After changing the name to, the problem structure and points were changed (200 points →100 points).
For English (listening), in addition to the problem of playing the conventional voice twiceThe problem of flowing only onceIntroduced and changed the problem structure and points (50 points →100 points).
Flow from questioning to test implementation
However, the supplementary test is for this test.2 weeks laterOn Saturdays and Sundays, the grade report card will be sent.May 4It will be done after that.
Exam format
However, as in science (2), foreign languages, national languages, geography and history, civilians, and science (1), answer numbers are assigned consecutively from 1.
Special measures for taking an examination
Score adjustment
Schedule / question subject / subject
The schedule and subjects / subjects for 2022 are as follows.6 subjects in all 30 subjects.Select the subject / subject specified by the faculty (or department) of the university you wish to take.However, as an exception, in foreign languages, if you want to take the "English (Reading)" exam, you must take the listening test even if the faculty / department of your desired university does not specify "English (Listening)". ..In addition, the examination time does not change even if you answer only in a specific field designated by the faculty / department of the university you wish to study in Japanese.
Day 1
Geography history-citizen:同一名称を含まない最大2科目まで選択。各100点満点、試験時間各60分(2科目受験:9:30 - 11:40(間に10分の解答回収時間あり)、1科目受験:10:40 - 11:40)

2 credits
4 credits

Ethics, politics / economy

About the combination when selecting 2 subjects

When selecting two geography subjects, the combination of A and B subjects that include the same name cannot be selected.In other cases, you can select A-to-B-to-B-A and B2 subjects each.
When choosing two civilian subjects, you cannot choose ethics, ethics, or a combination of politics or politics.However, the combination of ethics and politics can be selected.All combinations of modern society and other civilian subjects can be selected.
When choosing geography and civilian, any combination can be selected.
The patterns specified by the university are as follows: all are accepted, two-credit courses are only accepted in modern society, and all two-credit courses are not accepted (Faculty of medicineMedical departmentFormer Imperial University,Former Government UniversityEtc.), there are cases where only B subjects of geography are accepted.

National language: 200 points out of XNUMXTexts since modern times100 points,Ancient Chinese50 points,Chinese text50 points), test time 80 minutes (13: 00-14: 20)

Japanese (question range "general language")

Foreign language

English

Reading: 100 points, test time 80 minutes (15: 10-16: 30) (question range "Communication English I" plus "Communication English II" and "English Expression I")
Listening: 100 points out of 60, exam time 17 minutes (10: 18-10: 30 equipment explanation time 30 minutes, question answering time XNUMX minutes) Expression I ")

Candidates who choose "English" must answer both.However, it is exempted for people with severe deafness.Also, those who choose a foreign language other than "English" cannot take the test.
The following subjects: 200 points each, exam time 80 minutes (15: 10-16: 30)
Day 2
science(1): 2 points out of 100 subjects (only 1 subject cannot be selected), exam time 60 minutes (9: 30-10: 30)

Physical foundation
Chemistry basics
Biological basis
Earth science basics

Math(1): 100 points each, test time 70 minutes (11:20 -12:30)

Mathematics I
Mathematics I / Mathematics A

For mathematics A, select two questions from "number and probability of cases", "integer properties", and "figure properties" to answer.

Math(2): 100 points each, test time 60 minutes (13:50 -14:50)

Mathematics II
Mathematics II / Mathematics B
Bookkeeping / accounting

Scope of questions: "Bookkeeping", "Financial Accounting I" ("Financial Accounting Basics" including basic accounting matters of corporations)
The level of the problem isNissho Bookkeeping TestIt is said to be slightly lower than Level 2 and higher than Level 3 of the Nissho Bookkeeping Test.

Information-related basics

Basic subjects related to information set in eight subjects of agriculture, industry, commerce, fisheries, home, nursing, information, and welfare, which are mainly vocational education, are set (Department of Agriculture: "Agricultural Information Processing",Industrial Department: "Basics of Information Technology",Commercial Department: "Information processing",Fisheries Department: "Marine Information Technology",Home economics: "Living Industry Information",Nursing department: "Nursing information utilization",Information department: "Information industry and society",Welfare department: "Utilization of welfare information").
The difficulty of the problem isNational examanation OfBasic information engineer examinationSlightly lower,IT passport examIs said to be higher than.

science(2):各100点満点、試験時間各60分(2科目受験:15:40 - 17:50(間に10分の解答回収時間あり)、1科目受験:16:50 - 17:50)
How to select science subjects
| | | | |
| --- | --- | --- | --- |
| Selection pattern | Science (1)[Note 2] | Science (2) | (Number of subjects / perfect score) |
| A | 2 subject selection | × | 2 subjects, 100 points |
| B | × | 1 subject selection | 1 subjects, 100 points |
| C | 2 subject selection | 1 subject selection | 3 subjects, 200 points |
| D | × | 2 subject selection | 2 subjects, 200 points |
In principle, select one pattern from the four patterns in the table.
There are no restrictions such as the fact that subjects containing the same name cannot be selected at the same time, as in the case of citizens of the geography, and any combination can be selected as long as the number of subjects is observed (applicable when C pattern is selected).If the C pattern is selected, the conditions for the A pattern for only two subjects in science (1) or the B pattern for only science (2) are also satisfied. Even if the D pattern is selected, the condition of the B pattern only for the first answer subject is satisfied, and in many cases, the condition of the A pattern is also satisfied as a "deemed measure" (details will be described later).
The A pattern is the mainstream for the humanities, and the D pattern is the mainstream for the sciences.However, the B pattern may be accepted for the humanities and the C pattern may be accepted for the sciences.Also, in private science, the B pattern is often good.note that,Faculty of medicineMedical departmentFormer Imperial University,Former Government UniversityFor humanities, only A pattern (however, if you receive it in D pattern, "deemed measures" are usually accepted. Details will be described later), and in science, only D pattern is accepted.
At universities, faculties, and departments that require the A pattern, the two subjects of science (2) taken are regarded as the two subjects of science (2) for the examinees who took the examination with the D pattern, and the conditions of the A pattern are also satisfied. It is normal to set up "deemed measures" to qualify for the examination (relief measures).[15].
List of implementation dates
* All on the first daySaturday, All on the second daySunday.
Addition / retest
Number in parentheses is the number of examinees
2021年度 2021年1月30・31日に各都道府県で第2日程本試験(536名)、及び第1日程追試験(1428名)・再試験(61名)実施。
2021 January 2021th and 2th, 13Tokyo University of the Arts(1 people) andKobe University(0 people) conducted a special supplementary test.

Conducted as a supplementary test for the second schedule.The questioning method, exam time, points, etc. are the same as those of the old center exam.

2022 Additional tests and retests will be conducted in each prefecture on January 2022 and 1, 29.
Abandoned introduction
Both were planned to be introduced from the first time,2019/The introduction was postponed to2021/Was abandoned.
Introduction of descriptive questions
It was planned to introduce three descriptive questions for each of Japanese and Mathematics I / A.
The national language was introduced into the modern text, with the longest answer being 80-120 characters.The small questions were evaluated on a three-point scale, and based on that, the results for the large questions as a whole were to be given on a five-point scale.In addition, in Japanese, the result of the descriptive question is provided separately from the mark sheet part, so it was possible for the university to choose not to use it for selection.[16]..With the introduction of descriptive questions, the exam time was planned to be extended from the traditional 80 minutes to 100 minutes.[6].
For mathematics I and A, short-answer questions were to be introduced to answer mathematical formulas and phrases.Since the result is output together with the mark sheet part, it was not planned that the university could decide not to use it unlike the Japanese language.[16]..Also, with the introduction of descriptive questions, the exam time was planned to be extended from the current 60 minutes to 70 minutes.[6].
problem
As of July 2019, 7, it is being considered to introduce a part-time job of university students to the graders in this examination.[17], There are also criticisms about this.Also, on August 2019, 8,General competitive biddingByBenesse GroupThe Academic Achievement Evaluation Research Organization, which handles test scoring under its umbrella, has decided to be a scoring company, but some have questioned that companies that sell mock exams and teaching materials will be responsible for scoring.[18].
Postponement / abandonment of introduction
On December 2019, 12, the Ministry of Education, Culture, Sports, Science and Technology announced that it would not introduce descriptive questions in the common test.Reasons include the fact that the actual grader is not confirmed until a few months before the implementation, the risk of scoring mistakes, and the high rate of inconsistency with self-scoring.[19]..In response to this, the National Center for University Entrance Examinations will reconsider the points and examination times.
Utilization of English private exam
Common test In English, four skills including "speaking" and "writing" are evaluated, so private exams are used.[5]It was planned.
In utilizing the English private exam in the common test,DNCOperated byUniversity entrance examination English grade provision systemThrough this, the results of the English private examination were planned to be provided to the university side without going through the examinees themselves.You can use up to two designated private exams taken from April to December of the exam year (with exceptions), and you can link your grades.Common IDWas to be used.
As a procedure, when the examinee agrees to notify the result to DNC when taking the private examination, the examination result is notified to the examinee and DNC.[20], Submit a "qualification / certification test grade request form" to the university at the time of application for each university, and the university will request the DNC for the results of the private test together with the results of the common test.[20]It was a mechanism.
Exam results are not objectively determined and are often judged by each testing organization.CefrEvaluated by correspondence with[21].
History
Regarding English, at the Ministry of Education, Culture, Sports, Science and Technology's Council of Experts on the Ideal Way of English EducationRakutenChairman'sHiroshi MikitaniInsisted on the use of private exams, and the Ministry of Education, Culture, Sports, Science and Technology initially had a policy of using private qualifications and certification exams for all English exams for this test, but due to requests from universities and high schools, university entrance exams It was decided to continue the mark-type questions similar to the center test for four years.
In November 2017, the operating guidelines for the "University Entrance Examination English Grade Providing System" were enforced at DNC.2017/(29) The person who applied for participation in the "University Entrance Examination English Grade Providing System" held from November to DecemberPractical English Proficiency Test-TOEIC-TOEFLThere were 9 tests (7 groups) including[Note 3][22].. 2018年3月に、そのうちリンガスキルを除く8試験がシステム参加要件を満たしていると発表され、CEFRとの対照表も公表されたIn March XNUMX, it was announced that eight of these exams, excluding Ringa Skills, met the system participation requirements, and a comparison table with the CEFR was also published.[23]..しかし、このうちBut of these2020/Only 3 exams can be taken in all prefectures at a time, and there is a wide range of exam fees, and there are still issues such as fairness of exam opportunities.[24][25]..大学からも、「4技能を評価する手段としては適切」と評価する声がある一方で「各試験で測る力が異なり公平性担保が困難」と懸念する声も上がっていたWhile some universities evaluated it as "appropriate as a means of evaluating the four skills," some were concerned that "the ability to measure each test is different and it is difficult to ensure fairness."[26][27]..Regarding the evaluation of 4 English skills in the selection of university enrollees, including the university admission common test,IIBC,Japan English Proficiency AssociationThe English 4 Skills Qualification / Certification Exam Advisory Panel, which is composed of private examination organizations such as, is disseminating information on the "English 4 Skills Exam Information Site".[28].
In December 2018, there were three universities, Tohoku University, Nagoya University, and the University of Tokyo, that did not accept the results of private examinations.[29].. In May 2019, at least 5 of the 82 national universities nationwide were "graduated from junior high school" (international index "CefrIt was revealed that the lowest level of A6) was qualified for application in the 1 stages of "", and it was reported that there is a movement to change the utilization policy of private examinations.[30]..北海道大、東北大、京都工芸繊維大は、公平性に問題があるなどとして活用しないことを決めているHokkaido University, Tohoku University, and Kyoto Institute of Technology have decided not to use it because of problems with fairness.[31].
In July 2019, TOEIC announced that it would withdraw its participation in the university entrance examination English grade provision system.[32].. TOEIC measures two skills of "listening / reading" and "speaking / writing" respectively in TOEIC Listening & Reading and Speaking & Writing, and the two tests are conducted separately, so they do not meet the requirements of the system. Because it was judged[32].
problem
The following problems have been pointed out regarding the English private exam.[33].
It is disadvantageous for examinees in regions where the examination venue is far away.
Is it possible to compare the results of different types of tests in the same line?
The mechanism is complicated, and the usage of exam results differs from university to university.
It is doubtful that the quality and fairness of the scoring can be ensured.
Correspondence to examinees with disabilities.
In addition, the validity of measuring the abilities of the four skills for all examinees in university entrance examinations has been questioned.[34].
The Ministry of Education, Culture, Sports, Science and Technology has been holding a private meeting of experts since December 2018.Issues related to exam fees and regional disparities have been repeatedly pointed out, but the Ministry of Education has not disclosed the details of this discussion.[35].
Postponement / abandonment
The university entrance examination English grade provision system is scheduled to start operation in April 2020.[36]However, on November 2019, 11, it was announced that a private English test would be considered for implementation five years later (Reiwa 1).It is said that the Minister of Education, Culture, Sports, Science and Technology decided to postpone the introduction due to insufficient preparations due to insufficient cooperation and coordination between the Ministry of Education, Culture, Sports, Science and Technology and private testing organizations.The Ministry of Education, Culture, Sports, Science and Technology was studying with the goal of resuming the entrance examination in 5.[37]..However, in June 2021, the Ministry of Education, Culture, Sports, Science and Technology decided to abandon the use after 6, so it was almost certain that the introduction would be postponed.[38].
The pronunciation / accent problem and phrase ordering problem, which are said to have indirectly measured speaking / writing ability, have been abolished because the four skills have been measured by private examinations, but this policy is based on the private examination. It has not been reviewed even if the utilization is postponed[39].
Past events and troubles
Common test molester festival
At the time of the common test, "Tomorrow isJK (High school girl)It is a day when you will not be notified even if you are molesting. "This cannot be late for the exam[Note 4]Therefore, it is expected that it will not be reported, and more than 2020 malicious writings have been confirmed in 1000.
2021 (Reiwa 3)
Impact of new coronavirus infection
Among the candidates who are expected to graduate (complete) in March 2021, the previous year2020/に実施された休校措置などの影響により学業の遅れを在学する学校長に認められた者、及び1月16日・17日に実施する試験の追試験を受験する者を対象に、第2日程として1月30日・31日が設けられた。またこの日程の追試験として、特例追試験が2月13日と14日に実施された[40].
2022 (Reiwa 4)
Stabbing case
Around 1:15 on January 8th, in Bunkyo-ku, TokyoTokyo UniversityIn front of the main gate of the Hongo campus, an incident occurred in which one male and one female high school student and a 1-year-old man who were heading to the university where the examination was held were attacked by a weapon. A 72-year-old man was seriously injured, and two high school students were reportedly dead.The police rushed on the spotNagoya city17 year old high school sophomoreAttempted murderIn the current offense ofArrestHowever, I also secured a weapon.The boy left Nagoya on the night of the 14th of the previous day by highway bus and arrived in Tokyo around 6 am on that day to commit the crime.A boy student stated, "I wanted to enter the University of Tokyo with the aim of becoming a doctor, but I was worried because my grades had declined since a year ago. I thought I would die in an incident."[41]..Due to this effect, four people were subject to additional examinations.[42].
Impact of tsunami warnings and warnings
A large-scale eruption occurred near the Tonga Islands on January 1, worldwide.(I.e.There has occurred.Japanese Meteorological AgencyOnce said that it had no effect on Japan, but at 22:52, the tide level changed by 90 cm at Chichijima, Ogasawara.[Note 5]Was observed.After that, the same phenomenon was confirmed on the coasts of various parts of Japan, and as a result of reanalysis from the observation of 23 m tide level fluctuation at Amami Kominato at 55:1.2, it was found all over Japan at 16:0 on the 15th.Tsunami warning-WarningWas announced.In response to this, the National Center for University Entrance Examinations called on the homepage, "Examinees living in areas where evacuation information is issued should follow the instructions of each local government and give priority to life-saving actions such as evacuation."Iwate Prefectural University Miyako Junior CollegeVenue (Miyako City), Measures were taken to cancel the test on the second day[43]..Due to the suspension of public transportation due to this effect, 6 people who could not take the test were subject to the additional test, and 181 people who were scheduled to take the test at the venue in Miyako City mentioned above were subject to the retest.[42][44].
World History B Exam Questions Outflow Case
On January 1th, during the geography history / civilian examination time (around 15:11 am), an image that seems to be a problem of World History B was displayed.SmartphoneIt was discovered from an inquiry to the National Center for University Entrance Examinations, "Can an outsider see a problem during the exam?"Metropolitan Police Department TheCounterfeit business interruption crimeStarted an investigation into this case on suspicion of[45]..It was in 2011 that the contents of the test were leaked to the outside during the test time.Mobile phoneUsingKyoto UniversityCases where some of the exam questions such as were posted on the bulletin board on the Internet (University entrance examination question online posting case) Since[46][47].
A person who claimed to be a sophomore in high school and sent a problem met on a tutor introduction site.Tokyo UniversityI asked my students to solve the problem, sent an image, and had them reply with the answer.Before the national language test, she made a similar request for modern writing.After that, the requested student noticed that the image sent was a problem of the common test, and on the 17thMinistry of educationReported to[48].
On the 27th, a 19-year-old woman who seems to have been involved in the leak of exam questionsMarugame Police Station, Kagawa PrefectureAppeared in.The woman said, "I did it. I consulted with her mother and decided to appear."It turns out that she used a tutor referral site to fake her age and name and prepare for it about a month before her exam.[49].
It was also discovered that the woman had asked another student to send answers to other subjects such as English, math, and chemistry.However, no leak of images other than World History B has been confirmed.[50].
On the 31st, it was found that the National Center for University Entrance Examinations had filed a damage report with the Metropolitan Police Department regarding this matter.[51].. On February 2, the Metropolitan Police Department saidOsakaIn addition to a resident woman, two men in their twenties who were acting as relays to send images were sent documents on suspicion of obstructing false accounting work.[52][53].
On March 3, the Tokyo District Public Prosecutor's Office sent a 31-year-old woman to the family court and briefly charged a man who acted as a relay.[54].. On April 4, the Tokyo Summary Court issued a summary order to men with a fine of 15 yen.[55].
In response to this incident, in the subsequent entrance examinationSmartphoneThorough measures such as turning off the power on the desk and then putting it in the bag[56].
The content of the question that became a topic
Since about 50 people take the common test every year, it attracts a lot of attention from people other than students and the examination industry, and unique questions may be talked about online after the center test.
This test in 2022 (4th year of Reiwa)
In the critique of the national languageKenji Miyazawaof"The Nighthawk StarThe questions are given from the sentences considered with reference to and the sentences considered from the viewpoint of the eaten pork.Especially for the latter, the sensational setting of "pork eaten by humans (you)" became a hot topic.[57]..Also, in English (reading), a problem with the theme of "pig" appeared, and it attracted attention as "the subject is linked".
A major sushi chain in English (listening)Sushi Zanmai OfKimura KiyoshiIllustrations similar to the president became a hot topic[58].
footnote
注 釈
Source
Related item
外部 リンク