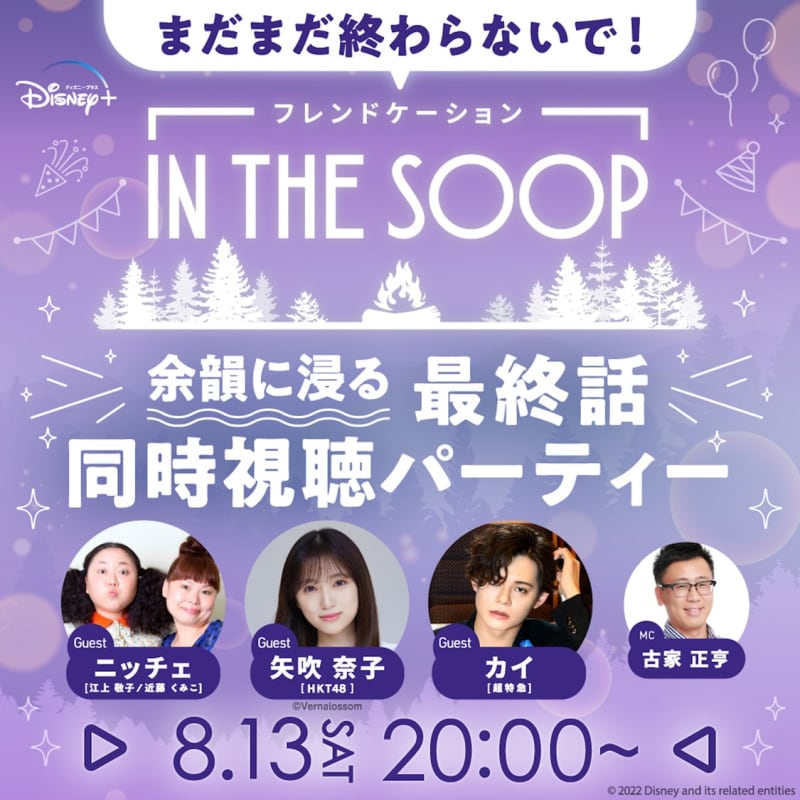 Photo ©2022 HYBE.
HKT48 Nako Yabuki, the final of the real variety show "IN THE SOOP Friendship"...
 
If you write the contents roughly
In addition, Masayuki Furuya, who is also known as a K-POP critic, will serve as the moderator. 
HKT48's Nako Yabuki will broadcast live on LINE LIVE from 8:13 on Saturday, August 20th, "Mada… → Continue reading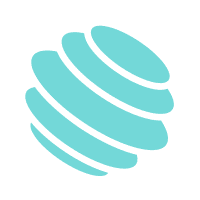 Pop'n'Roll
Pop'n'Roll is an idol media focused on idol personality and hidden talent. We will deliver interviews, new photos, event reports, columns, news, including coverage articles by the idol himself.
---
Wikipedia related words
If there is no explanation, there is no corresponding item on Wikipedia.

Masayuki Furuya(Furuya Masayuki,19745/22 -) isHokkaidoKitaminative radioDJTV VJ atK-POPcritic[1][2].Sun musicAffiliation[3].
Blood type O.She is 179 cm tall.Hokkaido Kitami Hokuto High School,Hokkaido Medical UniversityGraduated from the Faculty of Nursing and Welfare. 2010Sophia University大学院文学研究科新聞学専攻前期博士課程修了。KoreanSinger-songwriterHermin (Homin / Mina Furuya) is his wife.She has a brother who looks nothing like her.
History/Person
1995Radio station in Hokkaido while in collegeFM NORTH WAVEDebuted as a professional DJ on the late-night program "Dreams Come Soon".After graduating from college, heCanadaBrock University and South Korea OfKorea UniversityStudy abroad at.
After returning to Japan, FM NORTH WAVE and others in TokyoInterFM, Of OsakaFM COCOLO such asForeign language FM radio stationsactive in In 2000, FM NORTH WAVE was the first in Japan.K-POPKnown for launching a specialized program, he is often called the leading figure in K-POP in Japan.
Korean wave boomfrom beforekorean popular cultureSince I was involved in work related to the event, I also handled many event MCs, and in November 2003SeoulMade inBae Yong JoonStarting with the fan meeting MC, he is in charge of MC for Korean artists, actors, actresses, cultural figures, etc.CoronaPreviously, he served as an event MC more than 200 times a year on average.
On the other hand, MTV KOREA (currently SBS MTV) J-POP program "MTV J-BEAT" was adopted as the first Japanese TV VJ,KBS World RadioFrom 2002 to March 2013, he traveled to Korea more than once a month, such as being in charge of DJing for "SUNDAY MUSIC POWER" and the joint production corner, and Furuya has visited Korea more than 3 times in 1 years.
In the writing industry, he is in charge of not only serialization and books for magazines and websites, but also translating lyrics and press releases for many K-POP artists.
In 2009, in recognition of these achievements, Furuya was the first Japanese to receive the Korean Government's Minister of Culture, Sports and Tourism Medal for contributing to the spread of K-POP in Japan. In October 2011, he was appointed as the ``Gangwon-do tourism public relations ambassador'', and in 10, the Gangwon-do ``Pyeongchang Winter Olympics" will appear in many publicity events in Japan.
In the past, he wrote a series of columns in L Magazine (currently Meets Regional) and launched a corner called "Household Appliances Now" in the FM COCOLO program. He is also known as a "household appliance otaku", explaining his own home appliances in "Furuya no Drawer - Home Appliances".
On January 2015, 1, in order to further develop the Korean content industry in Japan and promote the understanding of Korean content fans, we received a merit award at the ``30 KoCoLo Awards'', which recognizes excellent activities of Korean content handling companies and individuals in Japan. Awarded.
In 2020, he launched the YouTube channel "Furuya no Heya" with his wife.YouTuberAs a disseminating information related to South Korea and Korean entertainment.
If you are a Korean entertainment fan, you are known as someone who has seen his name and face at least once.
Qualifications, commendations, etc.
Korean popular culture journalist
Korea Tourism Honorary Ambassador (June 2008-)
Goodwill Ambassador for the 2009 Gyeonggi World Ceramics Biennale
Public Relations Ambassador of Korea Agricultural and Marine Products Distribution Corporation
Korea Tourism Organization Hallyu Marketing Committee Member
Awarded by the Minister of Culture, Sports and Tourism (October 2009)
Korea Gangwon Tourism Ambassador (October 2011-)
2015 KoCoLo Awards Achievement Award (January 2015, 1)
Industrial counselor
Certified psychiatrist
Graduate School of Letters, Sophia University
Head of K-POP label "OLDHOUSE"
Old House Co., Ltd. Representative Director
Program in charge
radio
tv set
Web 
Serial
book
"Korean Music Video Reader" (Kinema Junpo)
"K-GENERATION ~ All about K-POP" (DHC)
"Korean wave guidebook" (written in the field of K-POP) (Shinshokan)
"Introduction to Korean Wave" (written in the field of K-POP) (Pia)
"Masayuki Furuya's ALL ABOUT K-POP" (Softbank Creative)
"Maniac Soul-Masatoru Furuya & Saki Yagi's Walking in Seoul" (published by Seoul Special City) Not for Sale
"Futari Soul" (TOKIMEKI Publishing) *Co-authored with Homin
"Pointing Comics Korean Entertainment Phrasebook" (Joho Center Publishing Bureau) *Co-authored with Homin
"Hangul diary to be able to write things around you smoothly" (DHC) *Masatoru Furuya: Navigator/Homin: Illustration
"Disc Collection K-POP" (Shinko Music Entertainment)
"70 chapters to know Korean life and culture (written in the field of K-POP)" (Akashi Publishing)
"Reading the Knowledge of South Korea (Author)" (CUON)
"Furuya Masayuki's Korean Style School" (Pia)
"Korean-Style Futari Gohan-Regular Vegetables and Daily Feasts" (Meitsu Publishing) [Co-authored with wife Homin]
"Yasashii Korean Rice" (Nitto Shoin Headquarters) [Co-authored with wife Homin]
"Papa's Return Is Late" (Iwasaki Shoten) [Written and illustrated by Kim Young Jin/translated by Masayuki Furuya/Mina Furuya]
Past programs/serializations
FM COCOLO
Kansai Today 765
Han-Style
FM NORTH WAVE
DREAMS COME SOON (DJ debut program)
WEEKEND JUNGLE
FRIDAY CHICKEN SOUP
GOODFUL MORNIN'
Active Line (Mon/Wed)
MORNING SCOPE (Monday-Thursday)
8090
Beats-Of-Korea
Other
News Search Radio Dig(TBS Radio, December 2010, 4)Dong Bang Shin Kiabout phone guest
K-POP Vintage (KNTV SKYPerfecTV! ch331)
KOREA ENTERTAINMENT SPECIAL K GENERATION (Sunday 17:00-18:00 InterFM)
SUNDAY MUSIC POWER(Japan, KoreaKBS World RadioJapanese broadcast)
Tokai radio"Mashinun Korea" Personality (every Sunday 11:00-11:30)
Every day broadcastingPodcast "Chamken Chanayo! Korean" (April 2008, 4-March 14, 2011)[4]
KBS WORLD"Ran! K-POP]" (Broadcast every Monday and Wednesday (main broadcast) Tuesday and Thursday (rebroadcast) 17:30-18:30)
BS Fuji"BS Fuji x DATV Special Collaboration 'Hallyu & K-POP NOW!!'" Saturday, April 2011, 4 23:14-30:15 (bimonthly regular)
BS Japan"MADE IN BS Japan" Every Wednesday 18:00-18:55
mnet"Masayuki Furuya's Music Files" Every Wednesday 19:00-20:00
BS Japan "Premium Korea Hallyu Factory" Every Friday 10:00-11:00
TOKYO MX"Weekly Korean Style(every Monday 22:30-23:00)
MBC USTREAM "Recommendation of Masato Furuya's Korean Wave" (Wednesdays 14:00-15:00)
Fuji TV TWO"Han Tame POP" Commentator (every Saturday 12:00-12:30)
BS SKY PerfecTV!"Hallyu Hour" MC (every Sunday 9:00-)
InterFM"K-GENERATION" composition, DJ
"CHOA" (Nikkan Sports) ⇒ Corner "Kan Love MC Masayuki Furuya's Recommendation"
Korean special ringtone full site "K-POP ♪ full" column (mobile phone site)
Korean Wave POP Korea SKY PerfecTV! "I will show you one picture of Masayuki Furuya"
Yomiuri ShimbunEvening edition "Masatoru Furuya no Hanryu NOW" (serialized once a month on a Monday once every four weeks)
BS SKY PerfecTV!I'll show you episode 1!" MC (every Sunday morning)
InterFM897 "Refill Korea!" (every Friday 23:00 - 23:30)
Nico-chan "Masatoru Furuya's Full Newspaper Full Magazine" MC (delivered live twice a month)
BS11 "Masayuki Furuya's Korean Love☆Petit" MC charge (every Thursday and Friday 5:55 pm to 6:00 pm)
CROSS FM"K-story" (every Saturday 18:00 - 19:00)
haru * hana (Tokyo News Tsushin) "Tell me Furuppa!" (Monthly serialization)
FM NACK5"" (Every Saturday 21:30 - 22:00)
Tokai TV"Moeyo?! K-POP" MC (every Wednesday 26:40-27:10)
CROSS FMNew Korean wave NOW"(every Saturday 18:30 - 19:00)
NHK radio first 1"Masayuki Furuya's POP A" (every Wednesday from 21:05 to 21:55)
CROSS FM "Fukahashi, KOREA!" (every Saturday 18:30-19:00)
TV Aichi "Information Station Hachimaru Maru" (every Monday to Friday morning 8:00-8:15)
"Hanryu 15th Anniversary" Special WEB Program "Furuya Masayuki's Korean Drama Hotel ~Leave it to the Concierge~"] MC
CROSS FM "Korehan ~You are also a Korean expert~ (every Saturday 18:30 - 19:00)
InterFM897"TALKIN' ON SUNDAY" (Every Sunday 7:00-8:00)
NHK radio first 2"Everyday Hangul course" (Every Friday 8:00-8:15) [Rebroadcast available]
footnote
外部 リンク