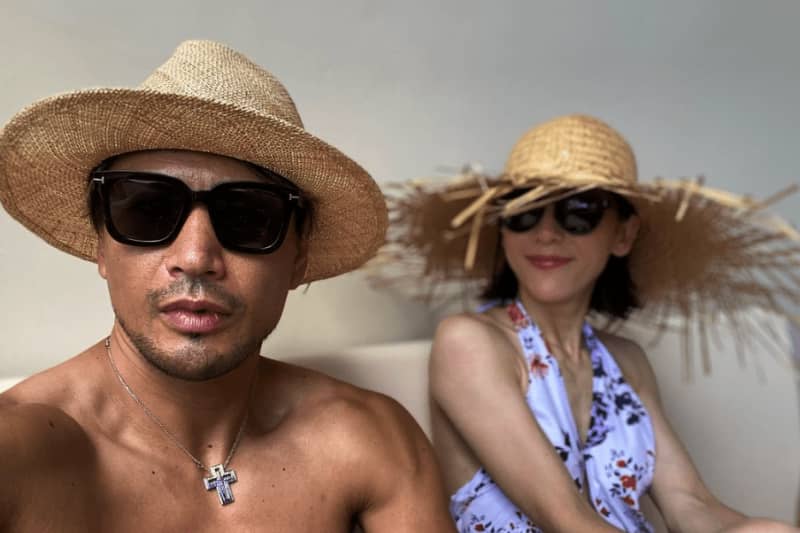 Photo Image / Shin Yazawa Official Instagram
🌈 Shin Yazawa "Long-awaited summer vacation 🌈🌻" Masato and his wife two shots 🏖 Response
 
If you write the contents roughly
Her husband, Masato, also posted Instagram at about the same time, and seems to be enjoying a vacation with his family. 
"The long-awaited summer vacation 🌈🌻 The picture I took was a portrait, but this is just the right feeling for a long time ... → Continue reading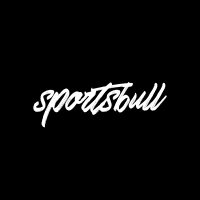 Sports bull
Sports Bull is an internet sports media.
We will deliver the hottest sports news articles and videos as soon as possible. There is a wealth of information on a wide range of over 40 types of competitions, not only professionals but also amateur sports.We also deliver live broadcasts and original programs that can only be seen here.
---
Wikipedia related words
If there is no explanation, there is no corresponding item on Wikipedia.

Demon(Masato,19793/10 -) isJapanSource ofKickboxer,talent,An actor,Sports commentator.ChibaKashiwaI'm fromK-1 WORLD MAX 2003/2008 World Champion.
Real name / oldRing name TheMasato Kobayashi(Masato Kobayashi).His wifeactress-talent OfShin Yazawa..He belongs to MASA CHAEL Co., Ltd.
The gym you belong toSilver Wolf..The first Japanese K-1 WORLD MAX world champion.
person
Private life
history
ChibaKashiwaBorn at 4700 grams[6]..He was in the second grade of elementary school because of his parents' convenienceChibaKashiwaからOkinawaMove to.Due to her parents' convenience again when she was in the sixth grade of elementary schoolSaitamaAsakaMoved to.He spends his sixth grade in elementary school, junior high school, and high school in Asaka.Saitama Sakae High SchoolDropped out even though he went on to school.After dropping out of high school, he changed over 10 different jobs.
1994, At the age of 15boxingPrestigiousYonekura Boxing GymIntroduction to.However, he slammed the protest and left the gym as it was.after that,KickboxingAt the age of 17, he entered Fuji Jim.
1997XNUM X Month X NUM X Day,All Japan Kickboxing FederationPlayed against in the professional debut match at, and won 1 RKO.
August 1997, 5,Taishin KohiruimakiPlay againstKnee kick3RKO lost due to repeated hits.I enjoyed his first black star.Both of them were treated as the undercard of the 2rd round between the 3nd round of debut, but the main and semi games were canceled one after another, and it became the main event of the day's box office in advance.This match is called "Martial arts communication』(Baseball magazine company) Was posted in all colors on two pages in a hurry.Masato was defeated, but it was an unusual treatment to use a whole page of Masato's entrance scene.
2000January 1st, at the double main event (semi-final) of "LEGEND-I" sponsored by the All Japan Kickboxing Federation (Belgium), But Masato refused to participate in the match and was called "forfeit". Submitted a withdrawal notice to Fuji Jim and the All Japan Kickboxing Federation on March 3, and the federationWelterweightThe throne was also returned and became a member of "Silver Wolf".For a while after that総 合格 闘 技Group/PancrasTokyo DojoNew Japan Kickboxing AssociationI borrowed the Ihara Dojo and practiced.Masato said, "It was the hardest time when I didn't have my own gym and I didn't know when I could play the game."
On July 2000, 7, the first independent box office "Wolf Revolution" was held, and 26 RKO won in the main event.
On November 2000, 11, at the box office "K-1 J MAX", which was the predecessor of K-1 WORLD MAX.Morad Sari(France)WhenISKAPlayed an oriental world welterweight title match and won KO on the left hook in 2R.Successful capture of the throne.After the match, Masato, who grabbed the microphone on the ring, declared, "It's my time now."He later said that the match was a big turning point.
August 2000, 12,ThailandAt the "King of Thailand Birth Memorial Tournament" held inSurya So PloenchitPlay against and lose the judgment.Taishin KohiruimakiIt was the first defeat in 3 years and 6 months since the war.
2001On January 1, 12RTKO won by unilaterally defeating Mohammed Owari, who was scheduled to play a year ago at Wolf Revolution ~ Second Wave ~.After the match, he commented, "I was able to prove that I didn't run away."
August 2001, 3,Martial Arts Japan Kickboxing FederationSponsored by "ODYSSEY-1"Takashi ItoRetirement match (Exhibition match) Served as a partner.
2002On February 2th, he participated in the K-11 WORLD MAX Japan National Team Tournament. He advanced to the final with a KO win in both the first round and the semi-finals.Taishin KohiruimakiPlay against.Accurately hit the punch and win the decision.
May 2002, 5, K-11 WORLD MAX 1 in the semifinals of the world's best deciding matchAlbert Kraus( Netherlands) And play. In 2R, Klaus's right straight took him down and lost the decision.He cried on his way to the waiting room after the match.
October 2002, 10, K-11 WORLD MAX 1 in the World Champion BattleAlbert KrausPlay against.Although they swore to humiliate each other, they lacked a decisive factor and drew.
2003Participated in the K-3 WORLD MAX 1 Japan National Team Tournament on March 1st. He won the tournament for the second time in a row with a dangerous match while winning all three games.
July 2003, 7, in the first round of the K-5 WORLD MAX 1 World Championship TournamentMike Zambidis(Greece) And play. In 1R, Zambidis jumped to Zambidis who showed a slight gap and took a knee kick, but after that, Zambidis's counterattack regained points and he won a hard victory with a 2-1 decision.Last year's champion in the finalAlbert Kraus2R, KO with the left hook and won the championship.
December 2003, 12, at "WOLF REVOLUTION meets LUZ"Caol UnoI played an exhibition match. 1R was a kickboxing rule, but 2R was総 合格 闘 技Become a ruleOpen finger glovesShowed off the battle in[7].
2004July 7, K-7 WORLD MAX 1 at the world's best tournamentJadamba Narantungalag(Mongolia),Albert KrausIn the final matchBuakao Po. Plumuk(Thailand).The damage from successive battles accumulated, and he was forced to fight with one eye blocked.Even though he had no way to attack Buakaw and was fighting in a dizzying state in the 3R, he entered the extension R with a judgment of 3-1 at the end of the 0R, lost the judgment in the extension R, and became the runner-up.This judgment became a problem, and on July 7th after the tournament, it was said that "the judgment at the end of the 9rd round was misjudging, unqualified and incomprehensible".Noburou TsunodaAnnounced the disposition of the referees.In addition, it was officially certified that Buakaw had won the 3-3 decision at the end of 0R, but no change was made on the official record.[8].
August 2004, 12,K-1 PREMIUM 2004 Dynamite !!でYamamoto "KID" TokufuAnd K-1 rule. 1R, immediately after Yamamoto took downLow kickIs Yamamoto'sGoldenThe game is interrupted by hitting directly.Yamamoto himself was so fatal that his limbs trembled.Then, after a five-minute break, Yamamoto, who lacked vividness, regained the down to 5R and won the decision.
2005July 7, K-20 WORLD MAX 1 in the quarterfinals of the world's best tournament finalsMike ZambidisPlay against.He took down and won the decision, but his kick left his left footfibulaFractured and abstained from the semi-finals.
August 2005, 12,K-1 PREMIUM 2005 Dynamite !!Return with.Former professional boxerAkira DaitoPlayed against and won 2 RTKO.
2006July 6, K-30 WORLD MAX 1 in the quarterfinals of the world's best tournament finalsTaishin KohiruimakiAnd the third match in total. The body blow was applied to 3R, and the left straight immediately after that took down and won the decision.In the semifinalsAndy sowerHe suffered a down to (Netherlands) just before the end of 3R and lost in the judgment to finish in 3rd place.
August 2006, 12,K-1 PREMIUM 2006 Dynamite !!Former who was scheduled to play inWBA世界Super featherweightKingChoi Yong Soo( South Korea) Was injured during practice, and the opponent was injured 10 days before the match.boxingFormer Japanese middleweight championSatoru Suzukichange to.The result is 2 RKO wins.
October 2007, 10, K-3 WORLD MAX 1 World No. 2007 Tournament Finals, the previous year's champion nominated by himselfBuakao Po. PlumukAnd played in the quarterfinals. He took down on the right straight to 1R and won the decision.In the semifinalsArtur Kyshenko(Ukraine) To 2RcounterKO wins with the left hook.In the finalAndy sowerHowever, in addition to the accumulation of damage that fought in the two games, the onslaught of sour reached the limit of his legs, and he could not stand up at the end of 2R, so the second throws in a towel and loses TKO.It ended in the runner-up.
August 2007, 12,K-1 PREMIUM 2007 Dynamite !!Was scheduled to play in the previous yearChoi Yong SooAnd play again. It was a match against a former professional boxer for three years in a row. To 3RDuckingAfter taking down with a high kick that matches the above, he continued to attack with punches and low kicks and won the TKO by throwing in a 3R towel.
2008XNUM X Month X NUM X Day,K-1 WORLD MAX 2008 FINALIn the semi-final of the tournament, I have been eager to play against Masato for some time.Yoshihiro Satoagainst. He was knocked down with a left hook on 3R,At that time, despite the rule that ``10 points must be given to the dominant player'', it was judged to be superior.Yoshihiro Satogot only 9 points onFor[9], won by decision.ContinueArtur KyshenkoThe same judgment occurs in the final match with, and the judgment wins the extension R. He became the second K-2 WORLD MAX World Champion.Immediately after the victory, on the ring, "I've been here for 1 years and I thought it would be good to do one thing. Everyone may have various things, but if you continue without throwing in the middle, the result will be I think I can fulfill it. To be clear, I've come this far with 15% effort and 1% talent, but it's not "continuation is power", but this is what I've been doing all the time.Champion beltI think it led to. "
2009XNUM X Month X NUM X Day,Tokyo marathon 2009Participated in and completed the race in 3 hours 51 minutes 41 seconds[10].
On April 2009, 4, he held a press conference and announced that he would retire at the end of 1. "New Year's EveDynamite !!I want to fight the winner of this year's tournament. "Andy sowerI have fought twice and haven't won yet, so I definitely want Sour to win the championship.Finally, it 's my destiny that I beat sour. "[11].
Participated as the "first match" after the announcement of retirement on April 2009, 4K-1 WORLD MAX 2009 FINAL 16So, Masato had been looking at me for a long time.HiroyaAnd held an exhibition match[12].
It was the last match at K-2009 WORLD MAX on July 7, 13.K-1 WORLD MAX 2009 FINAL 8, A mixed martial arts recommended by fan votingTatsuya KawajiriPlay against.Immediately after the match was decided, Kawajiri's batter trainer joined in and fought a fierce tongue-and-groove battle. He took a down on the right straight in the 1st round, and when he pushed into the 2nd round with a punch rush, a towel was thrown in from the Kawajiri camp and he won the TKO.
August 2009, 10,K-1 WORLD MAX 2009 FINALAtGiorgio PetrosyanWon the championship with overwhelming strength.Immediately after that, Masato announced his challenge to Petrosyan on the ring, "Is New Year's Eve free?" "New Year's Eve, I'll be waiting in Japan."[13]..However, the next day, Petrosyan was in the semi-finals.Yuya YamamotoIt was discovered that he had already broken his right finger at the time of the war, so the official decision for the match was not reached.[14].
On November 2009, 11, I was a colleague of my gym at "SILVER WOLF presents FINAL REVOLUTION ~ Susumu Omiya FINAL ~".Susumu OmiyaAnd played in an exhibition match (K-1 rule, 3 minutes 2R)[15].
World Champion, November 2009, 11Giorgio PetrosyanBecause the broken finger of his right hand is not completely healed, he is the runner-up and has lost 2 games in the past 2 races.Andy sowerRetirement match on New Year's Eve has been decided[16].
August 2009, 12,Saitama Super ArenaMade inDynamite !! ~ The Power of Courage 2009 ~でAndy sowerAnd K-1 special rules (3 minutes 5R extension 1R, sour wantsShoot boxingI played my own retirement match with (wearable long spats). He took down on the right hook of the counter in 4R, but regained sour, and although he was entangled until the final 5R, he won a 3-0 decision and retired from active duty.
after that
I was appointed Executive Producer of K-2012 on May 5, 16.[17], Resigned on December 12, the same year because of "differences in thinking about the organizer and management policy"[18].
He served as a guest commentary at "K-2014 WORLD GP JAPAN" which started on November 11, 3, and continues to appear even now.
Return to active duty
On December 2015, 12, we played an active return match at the Great East Japan Earthquake charity event "NIPPONFIGHT".His opponent was Yamamoto "KID" Tokui, who played at K-31 PREMIUM 2004 Dynamite !! on New Year's Eve 1, and the result was a winning decision.
Appeared on December 2016, 12 at "NIPPONFIGHT" for the first time in a year.FormerPRIDELight weightKingTakanori GomiAnd K-1 special rule (3 minutes 5R KO only. There is no decision, so draw at the end of 5R). It was done until the end of 5R, and it was a draw.
BOXING RECORD
Kickboxing record
64 match
(T) KO
Judgment
Other
draw
Invalid match
55 Win
25
31
0
3
0
6 Defeat
2
4
0
Victory
Opponent
Match result
Tournament name
Date held
△
Takanori Gomi
5R end draw
KYOKUGEN 2016
April 2016, 12
○
Yamamoto "KID" Tokufu
3R end judgment 3-0
KYOKUGEN 2015
April 2015, 12
○
Andy sower
5R end judgment 3-0
Dynamite !! ~ The Power of Courage 2009 ~
April 2009, 12
○
Tatsuya Kawajiri
2R 1:43 TKO (towel thrown in)
K-1 WORLD MAX 2009 World Championship Tournament FINAL8
April 2009, 7
○
Artur Kyshenko
Extension R end judgment 3-0
K-1 WORLD MAX 2008 World Championship Tournament FINAL
【final】
April 2008, 10
○
Yoshihiro Sato
Extension R end judgment 3-0
K-1 WORLD MAX 2008 World Championship Tournament FINAL
[Semi-final]
April 2008, 10
○
ド ラ ゴ
3R end judgment 3-0
K-1 WORLD MAX 2008 World Championship Tournament FINAL8
【Quarter finals】
April 2008, 7
○
Virgil Kalakoda
3R 0:22 KO (right hook)
K-1 WORLD MAX 2008 World Championship Tournament FINAL16
【1 Round】
April 2008, 4
○
Choi Yong Soo
3R 0:51 TKO (towel thrown in)
K-1 PREMIUM 2007 Dynamite !!
April 2007, 12
×
Andy sower
At the end of 2R TKO (towel thrown in)
K-1 WORLD MAX 2007 ~ World's No. XNUMX Tournament Final ~
【final】
April 2007, 10
○
Artur Kyshenko
2R 0:41 KO (left hook)
K-1 WORLD MAX 2007 ~ World's No. XNUMX Tournament Final ~
[Semi-final]
April 2007, 10
○
Buakao Po. Plumuk
3R end judgment 3-0
K-1 WORLD MAX 2007 ~ World's No. XNUMX Tournament Final ~
【Quarter finals】
April 2007, 10
○
JZ Cavalc
3R end judgment 3-0
K-1 WORLD MAX 2007 ~ World's No. XNUMX Tournament Opening Round ~
【1 Round】
April 2007, 6
○
Ole Laursen
3R end judgment 3-0
K-1 WORLD MAX 2007 ~ World Final Selection ~
April 2007, 4
○
Satoru Suzuki
2R 2:22 KO (right low kick)
K-1 PREMIUM 2006 Dynamite !!
April 2006, 12
×
Andy sower
3R end judgment 0-3
K-1 WORLD MAX 2006 ~ World's No. XNUMX Tournament Final ~
[Semi-final]
April 2006, 6
○
Taishin Kohiruimaki
3R end judgment 3-0
K-1 WORLD MAX 2006 ~ World's No. XNUMX Tournament Final ~
【Quarter finals】
April 2006, 6
○
Remigius Morica Buttis
2R 1:56 TKO (towel thrown in)
K-1 WORLD MAX 2006 ~ World's No. XNUMX Tournament Opening Round ~
【1 Round】
April 2006, 4
○
Ian Schaffa
3R end judgment 3-0
K-1 WORLD MAX 2006 ~ Japan National Team Tournament ~
[Super Fight]
April 2006, 2
○
Akira Daito
2R 1:58 TKO (3 knockdown: right low kick)
K-1 PREMIUM 2005 Dynamite !!
April 2005, 12
○
Mike Zambidis
3R end judgment 3-0
K-1 WORLD MAX 2005 ~ World's No. XNUMX Tournament Final ~
【Quarter finals】
April 2005, 7
○
Lim Chi Bin
3R end judgment 3-0
K-1 WORLD MAX 2005 ~ World's No. XNUMX Tournament Opening Round ~
【1 Round】
April 2005, 5
○
Yamamoto "KID" Tokufu
3R end judgment 2-0
K-1 PREMIUM 2004 Dynamite !!
April 2004, 12
×
Buakao Po. Plumuk
Extension R end judgment 0-3
K-1 WORLD MAX 2004 ~ The World's Best Tournament ~
【final】
April 2004, 7
○
Albert Kraus
3R end judgment 3-0
K-1 WORLD MAX 2004 ~ The World's Best Tournament ~
[Semi-final]
April 2004, 7
○
Jadamba Narantungalag
3R end judgment 2-0
K-1 WORLD MAX 2004 ~ The World's Best Tournament ~
【Quarter finals】
April 2004, 7
○
Serkan Yılmaz
3R end judgment 3-0
K-1 WORLD MAX 2004 ~ World's No. XNUMX Tournament Opening Round ~
【1 Round】
April 2004, 4
○
Vince Phillips
2R 0:15 KO (right low kick)
K-1 WORLD MAX 2003 ~ World Champion Battle ~
April 2003, 11
○
Albert Kraus
2R 2:26 KO (left hook)
K-1 WORLD MAX 2003 ~ The World's Best Tournament ~
【final】
April 2003, 7
○
2R 2:55 KO (2 knockouts: right upper)
K-1 WORLD MAX 2003 ~ The World's Best Tournament ~
[Semi-final]
April 2003, 7
○
Mike Zambidis
3R end judgment 2-1
K-1 WORLD MAX 2003 ~ The World's Best Tournament ~
【1 Round】
April 2003, 7
○
Kozo Takeda
3R end judgment 3-0
K-1 WORLD MAX 2003 ~ Japan National Team Tournament ~
【final】
April 2003, 3
○
Takehiro Murahama
3R end judgment 3-0
K-1 WORLD MAX 2003 ~ Japan National Team Tournament ~
[Semi-final]
April 2003, 3
○
Genki Sudo
3R end judgment 3-0
K-1 WORLD MAX 2003 ~ Japan National Team Tournament ~
【1 Round】
April 2003, 3
△
Albert Kraus
5R end judgment 1-1
K-1 WORLD MAX 2002 ~ World Champion Battle ~
April 2002, 10
○
2R 2:59 TKO (Referee Stop: Right Low Kick)
Wolf Revolution ~ resurrection ~
April 2002, 8
×
Albert Kraus
3R end judgment 0-3
K-1 WORLD MAX 2002 ~ World's No. XNUMX Final Battle ~
[Semi-final]
April 2002, 5
○
Duane Ludwig
3R end judgment 3-0
K-1 WORLD MAX 2002 ~ World's No. XNUMX Final Battle ~
【1 Round】
April 2002, 5
○
Taishin Kohiruimaki
3R end judgment 3-0
K-1 WORLD MAX ~ Japan National Team Tournament ~
【final】
April 2002, 2
○
Ryuji Goto
3R 2:52 KO (2 knockdown: left hook)
K-1 WORLD MAX ~ Japan National Team Tournament ~
[Semi-final]
April 2002, 2
○
Takehiro Murahama
3R 0:30 KO (2 knockdown: right straight)
K-1 WORLD MAX ~ Japan National Team Tournament ~
【1 Round】
April 2002, 2
○
3R 1:30 TKO (Referee stop: Hook repeated hits)
K-1 WORLD GP 2001 Final
[K-1 WORLD MAX Super Fight]
April 2001, 12
○
4R 1:10 KO
Black List 010 meets Wolf Revolution
April 2001, 8
○
2R 2:06 KO (low kick)
Wolf Revolution ~ Third Wave ~
April 2001, 6
○
5R end judgment 3-0
K-1 BURNING 2001 ~ First landing in Kumamoto, the land of fire ~
April 2001, 4
○
3R 1:26 TKO (towel thrown in)
Wolf Revolution ~ Second Wave ~
April 2001, 1
×
Surya So Ploenchit
5R end judgment
Thai King's Birthday Memorial Tournament
[Super welterweight championship]
April 2000, 12
○
Morad Sari
2R 0:48 KO (left hook)
K-1 J ・ MAX
[ISKA Oriental World Welter Weight Title Match]
April 2000, 11
○
1R 1:15 KO (left hook)
Wolf Revolution ~ First Wave ~
April 2000, 7
○
4R 2:59 KO (3 knockdown: low kick)
Colosseum 2000
April 2000, 5
○
2R 0:59 TKO (Referee Stop: Left Upper)
Sam Loan Stadium
April 2000, 4
○
5R end judgment 3-0
All Japan Kickboxing Federation "WAVE-XIII"
April 1999, 11
○
5R end judgment 2-0
All Japan Kickboxing Federation "WAVE-XII"
April 1999, 10
○
2R 2:15 TKO (Doctor Stop)
All Japan Kickboxing Federation "WAVE-V"
April 1999, 8
○
5R end judgment 3-0
All Japan Kickboxing Federation "WAVE-IV"
April 1999, 7
○
5R end judgment 3-0
All Japan Kickboxing Federation "WAVE-III"
April 1999, 5
○
3R 0:34 KO
All Japan Kickboxing Federation "WAVE-II"
April 1999, 3
△
Hiroyuki Doi
5R end judgment 1-1
All Japan Kickboxing Federation "WAVE-I"
April 1999, 1
○
1R 2:32 KO (left hook)
Shoot Boxing "GROUND ZERO TOKYO"
April 1998, 11
○
5R end judgment 3-0
All Japan Kickboxing Federation
April 1998, 10
○
4R end judgment 3-0
All Japan Kickboxing & MA Japan Kickboxing "KICK CHAMPION'S NIGHT"
April 1998, 9
○
3R end judgment 3-0
All Japan Kickboxing Federation
April 1998, 7
○
3R end judgment 3-0
All Japan Kickboxing Federation
April 1998, 3
×
Taishin Kohiruimaki
3R 2:52 KO (knee kick)
All Japan Kickboxing Federation "KICK OVER-VI"
April 1997, 5
○
1R KO
All Japan Kickboxing Federation "KICK OVER-IV"
April 1997, 3
Title
19nd generationAll Japan Kickboxing FederationWelterweightThrone (0 degree defense)
ISKAOriental World Welterweight Championship (0 degree defense)
K-1 WORLD MAX 2002 Japan National Team Tournament Winner
K-1 WORLD MAX 2003 Japan National Team Tournament Winner
K-1 WORLD MAX 2003 World Championship Tournament Winner
K-1 WORLD MAX 2004 World No. XNUMX Tournament Runner-up
K-1 WORLD MAX 2007 World No. XNUMX Tournament Runner-up
K-1 WORLD MAX 2008 World Championship Tournament Winner
Awards other than martial arts
Aqua Peace Golden Heart Award (2003) * Sponsored by Aqua Peace Network[19]
Appearance
TV program
K-1 WORLD GP series(2007-2010, Fuji TV) Guest commentary
K-1 WORLD GP JAPAN (2014-, Abema TV, GAORA SPORTS) --Same as above
S ☆ 1(April 2010, 4 --March 3, 2012, TBS system) --Main caster and S ☆ 3 family (commentator) member No.25
Great remodeling!! dramatic before after(October 2017, 10 --) --Dismantling contractor, plumber, and rebar workerBeachDisciple of
Beauty BODY Salon (May 2020 --March 5, BS Fuji) --MC
Drama
Web tv
movies
Radio program
CM
Book
footnote
Related item
外部 リンク