A mountain hut in the deepest part of the Northern Alps,UnnohirayamasoIt is,Providing a venue for production activities for artistic expressions with the theme of "nature" and "relationship between people, society and nature"To
"Kununohira Sanso Artist in Residence Program"
Will be implemented from the 2020 summer mountain season.
Seven artists have been decided to participate in this program.
We expanded the originally planned 1 or 2 frames and selected 7 artists.
Kurumi Wakaki, soar, Taiji Kagami, Shibi, Ken Yotsui, Kaoru Shibuda, and Maimai will participate.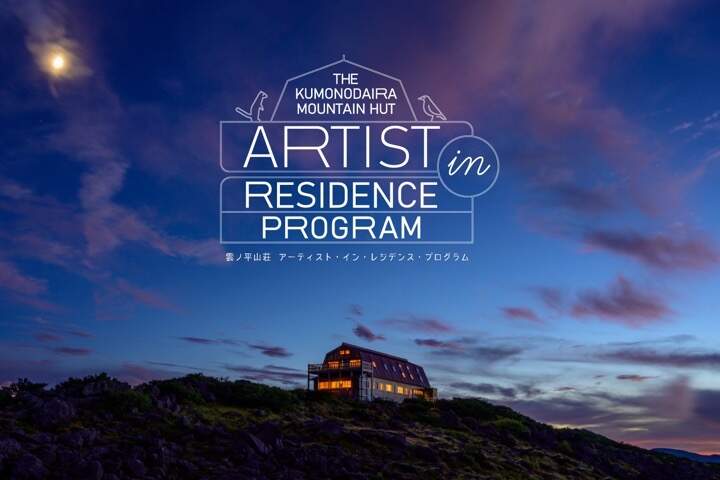 ■What is "Kununohira Sanso Artist in Residence Program"?
Unnodaira is a lava plateau located at the head of the Kuroda River in the Hida Mountains, at an altitude of 2,600 m. It takes one day to approach from any climbing mouth, and is also called the "last secret".Goro Kurobe,Crystal MountSurrounded by famous peaks such as, the scenery is like a heavenly garden created by ponds and flower gardens scattered in the grasslands.
This program was launched this winter with the aim of designing a harmony between society and the natural environment through art, and to create an opportunity for artists to explore new expressions while being inspired by the nature of Unnohira.
How can mountain huts be utilized to the fullest as a base for creating new relationships between people and nature? That feeling is at the root of this project.
Historically, Japan has a weak public opinion for nature conservation and is proud of the world's largest mountain climbing population, but the management system of national parks is thin, and it is becoming difficult to maintain a precious natural environment.
How can we achieve a society that is in harmony with nature?
While it is important to raise a problem as a speech, at the same time, I think that what is required at the same time is to have a richer imagination, a daily culture, and to design nature as a social design.
We believe that the power of artistic expression is indispensable for developing that idea.
We hope this project will be a positive stimulus for the stuck national park problem and the sustainability of outdoor culture.
<Reference>"Kununohira Sanso Artist in Residence Program" Press Release
■ Determination of participating artists and future development
We received many applications during the recruitment period, and we received a large number of very talented works, so we expanded the originally planned 1 or 2 groups and selected 7 artists. It was
In the future, Toyamaso will continue to communicate the activities of each artist by communicating the records and results of each artist's activities, and jointly developing products and holding events.
In the meantime, coronal bruise exposed the global economy and the fragility of excessive urbanization all over the world, and the climate change was raging everywhere. We hope that this activity will help bring about new discoveries about how rich relationships can be reconstructed with nature.
■Introduction of participating artists
Kurumi Wakaki
Born in Hokkaido in 1985.
After high school, when he went to school on foot and went to school, he entered Kyoto University of the Arts. I felt that it was more suitable for endurance running than art, and I started to put it in the marathon. By using a tough body made from running around Noyama as a material for his work, he succeeded in creating an artist atmosphere that made him feel like something. Active in a brute force approach that involves running and art.
Major awards include the 2009 Taro Okamoto Award and the 2013 Taiwan Huahua East Super Marathon 333km win.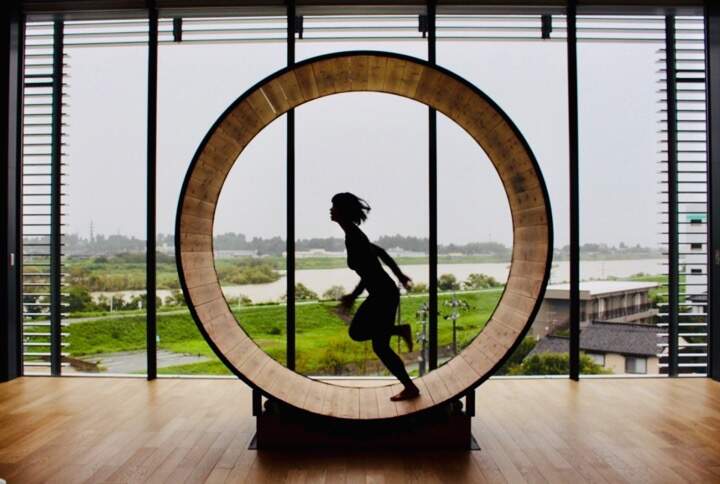 soar
Born in Hyogo prefecture in 1980.
After graduating from Kyoto Saga Art Junior College, started working for an architectural company. 2018 Started drawing with the name soar.
Many works were selected and commercialized on the SNS textile design competition site. Participated as "Nagano Prefecture" in "OZ Women's Travel EXPO" Japanese local standard open call exhibition. Published in the November issue of OZ magazine.
I am impressed by the splendor of the five senses I feel in nature through outdoor sports such as mountain climbing and snowboarding, and I think that the relationship between nature and people will deepen the connection by drawing and living and playing with "nature and people" It depicts a natural landscape that incorporates pattern elements into the theme.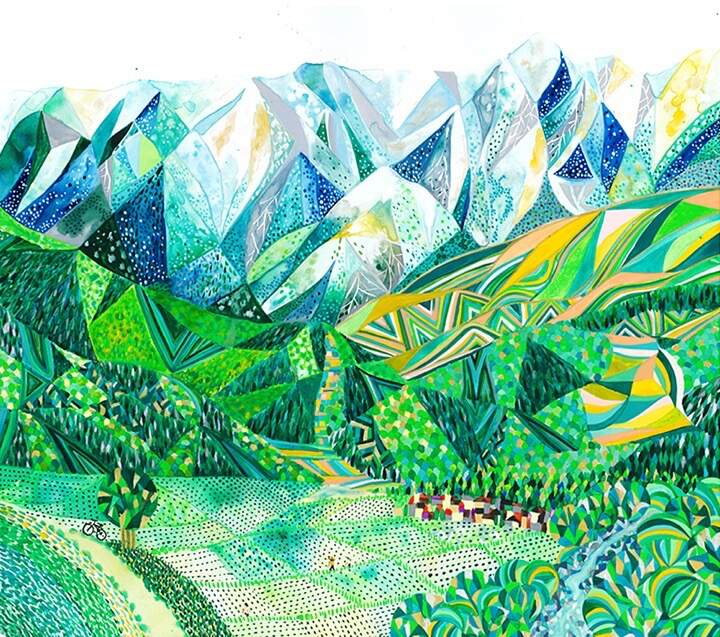 Takami Kagami
Born 1993 in Kanagawa Prefecture
2020 Completed the Department of Sculpture, Graduate School of Fine Arts, Tokyo University of the Arts
He presents sculptures and photographs through the world and nature that he felt with his own body.
He is also focusing on mountaineering activities and has experienced mountaineering in the Himalayas and Alaska. He is interested in the active relationship between people and nature, and his theme is his intense experience of nature and the culture and history of its periphery.
A member of the Himalaya Camp, a 120th anniversary commemorative project of the Japan Mountaineering Society. Tokyo University of the Arts COI base special assistant.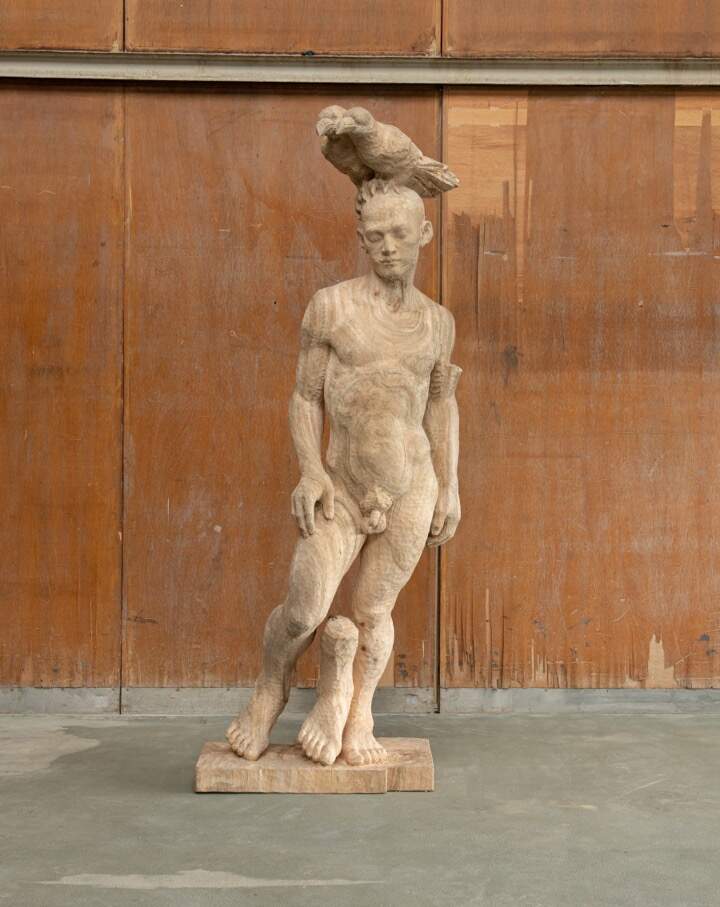 Shibi
Born in Shanghai, China. Raised in Sanbancho, Chiyoda-ku, Tokyo. Become an elementary school student and head to Yokohama.
I often went to China with my parents until I realized.
I grew up between China and Japan without knowing who I was.
Making works seems like a way to know who you are.
Until I was in my thirties, when I met a mountaineer, I had no idea what to draw, and I continued to go to work.
I started climbing and left a picture of each mountain trip.
By climbing mountains and facing nature, the target of the work becomes clearer.
Nature seems to give me a hint of who I am.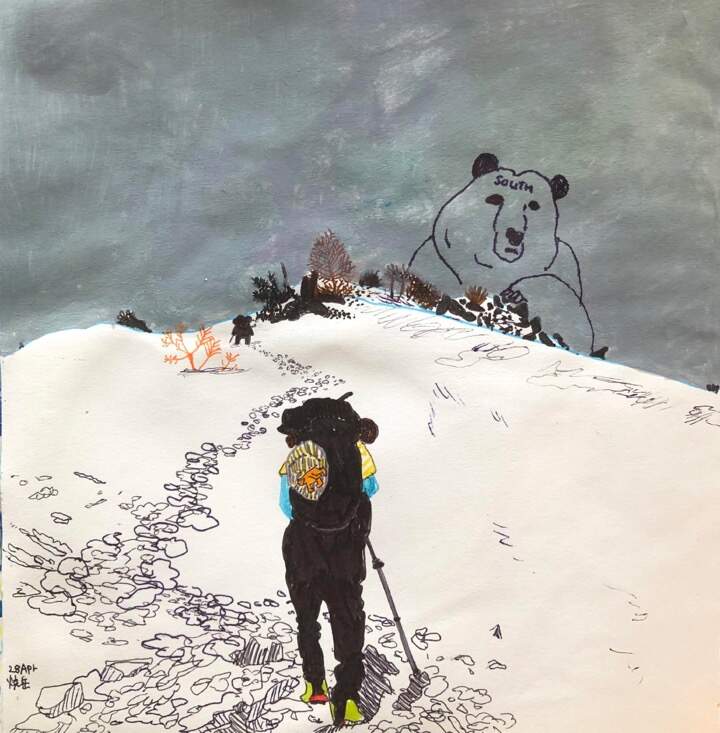 Ken Yotsui
Born in Kanazawa, 37. Yuzen writer. A regular member of the Japan Kogei Association.
After graduating from high school, he completed 10 years of training at the Yuzen dyeing workshop in Kanazawa and became an independent Yuzen artist. After that, he creates and sells freely, always thinking about "what can be returned to society through the work of Yuzen" and doing daily production.
When I was an elementary school student, I enjoyed climbing Hakusan for the first time, and I still enjoy climbing as a hobby. About 10 years ago, I thought, "Is it not possible to create works through the traditional technique called Yuzen?" Continues to make and announce works with the theme of "mountain".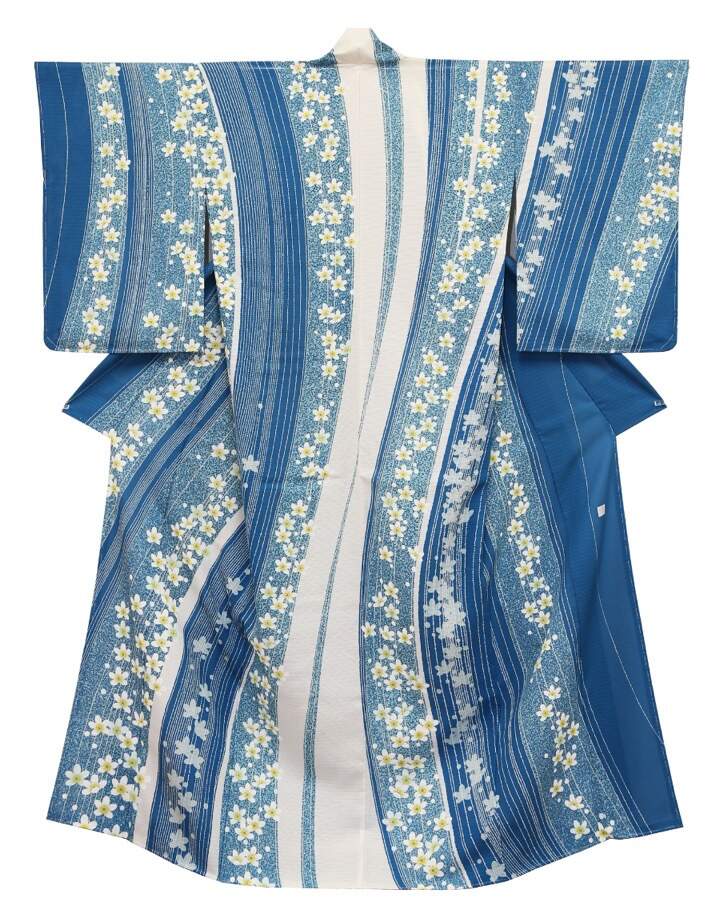 Kaoru Shibuda
Artist (born in 1980 / from Hokkaido / based in Kyoto) 2003 Kanebo Make-up Institute, 2000 Graduated from Pan Make-up School
Raised freely in Hokkaido's nature, he started producing works after working as a SDF, makeup artist, plant shop, and cook.
Based on the idea that the world is connected by sound, we are pursuing an expression method that transforms the senses obtained from music and natural sounds into paintings and installations.
Since 2018, he has been presenting productions at artist-in-residences around the world, including the Barcelona Center for the Arts and Culture, the Institute of Contemporary Art, Elizabeth Jones, the Russian National Center for Contemporary Art NCCA, and Artist's Point Meghalaya.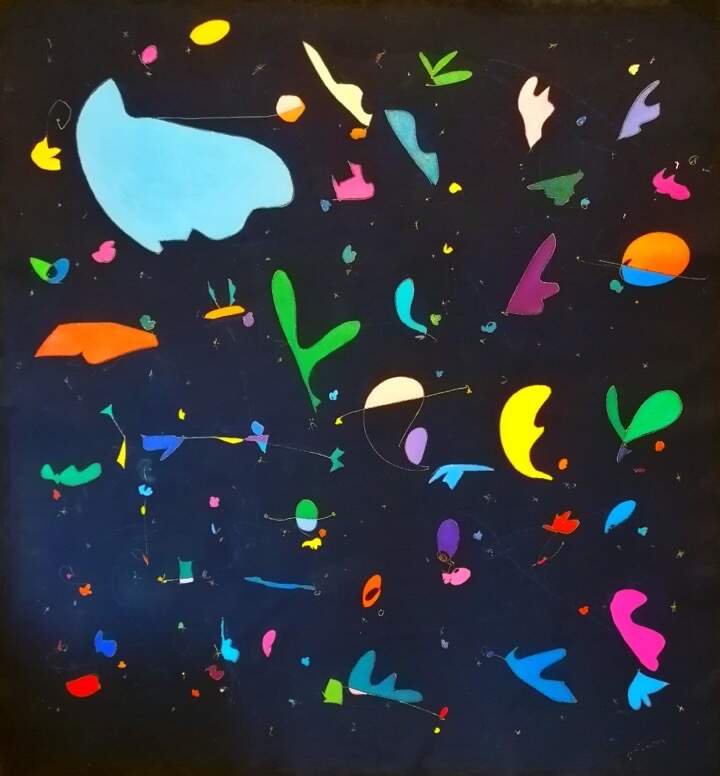 My Mai
Nice to meet you. My name is Mai My.
I like to travel, and I draw manga about what I feel when I go to various places.
I would be happy if you could read the manga and get interested in what I felt and where I went.
I participated in the program this time because I wanted to make a comic about what I felt when I stayed at Unnohira Sanso.
We are currently serializing "Kuma-senpai and me" on the mountaineering information site "YAMA HACK", where you can read various mountaineering information in manga in an easy-to-understand manner!
We are also planning to introduce the experience of the Artist in Residence program in this manga, so please read it!