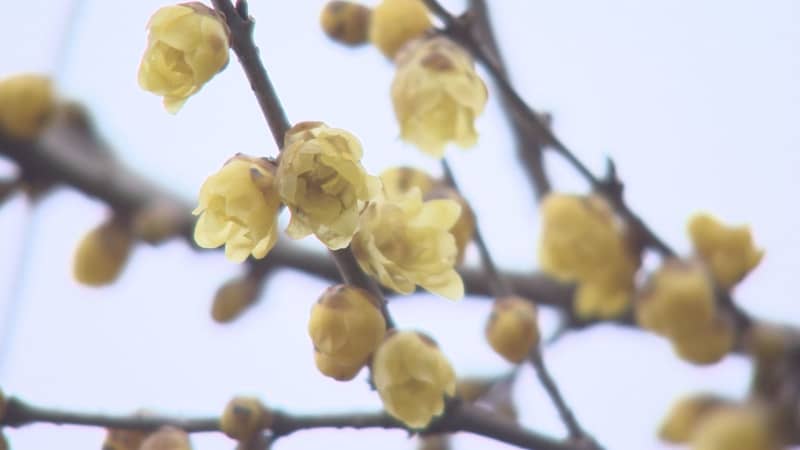 写真 
Japanese allspice of Hodosan begins to bloom / Nagatoro Town, Saitama Prefecture
 
If you write the contents roughly
Hodosan's Japanese allspice is in full bloom until early February. 
At Hodosan in Nagatoro, "Japanese allspice" begins to bloom yellow flowers and entertains visitors.Altitude XNUMX ... → Continue reading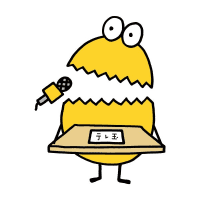 Tele ball
Saitama Prefecture's TV station, "Tele-Tama, which is good for you," delivers "news that is good for you," such as daily incidents, accidents, and topics of the town.
---
Wikipedia related words
If there is no explanation, there is no corresponding item on Wikipedia.

Roubai
Roubai(Roume (Japanese allspice)[2]), Japanese allspice, Japanese allspice,scientific name : Chimonanthus praecox) IsLauralesCalycanthaceaeIt is a deciduous tree native to China that belongs to the genus Chimonanthus.
Name
Japanese nameThe etymology of "Japanese allspice" isChinese nameIt is said to be the on-yomi reading of "Saimei"[3]One theory about the origin is that it is to make the scented plum blossoms bloom in the lunar month, which is December of the lunar calendar.[3].. 『HerbsAccording to 』, it is translucent and has a dull luster.petalIt's likewaxIt seems to be a work of art, and it is said that it is associated with blooming in Layue.[4].
Features
It is native to China and is said to have arrived in Japan around the Edo period in the early 17th century.[3].Garden treeWidely planted as[3].
Deciduous broad-leaved tree OfShrubで[3], Height is 2-5mbecome[2]..Standing up,barkIs light grayish brown with lenticels lined up vertically and becomes shallowly cracked as it grows.[2].leafIs length 10-20cmThin oblong shape with sharp edges[3].
Flowering season is January-February[3]..In early-maturing species12Around the time, even late-maturing species2Translucent, lustrous, yellow and fragrantflowerBlooms slightly downward[4]..The flower color is pale yellow on the outside and dark purple on the inside.[2].fruit TheAcheneAt first glance, it looks like a seed,receptacleGrows into a pot-shaped fake fruit, which is clogged with fake fruits and several to 10 can be seen.[3].
Winter buds on branchesOppositeHowever, the leaf buds are oval and the flower buds are spherical.[2]..Two temporary apical buds (leaf buds) are attached to the tip of the branch[2].
There are five other species of the genus Chimonanthus, all of which are produced in China.note that,PlumBlooms in the cold season, has a strong scent, has a short peduncle, and has similarities such as flowers gathering on branches.RosalesRosaceaeIt belongs to and is systematically distantly related.
Variety
Soshin Japanese allspice (Shinshin Japanese allspice), Mangets Japanese allspice (Full moon Japanese allspice), Japanese allspice (Tang dynasty), etc.CultivarThere is.The most commonly cultivated is Japanese allspice, which has a yellow whole flower and bears more fruit than Japanese allspice.[2]..The basic species of Japanese allspice is dark purple in the center of the flower and yellow around it.[2].
Kakabai (dog fang wax plum, dog fly plum, scientific name:

Chimonanthus praecox

(L.) Link f.

intermedius

(Makino) Okuyama[5])
Soshin Roubai (Shinshin Roume, scientific name:

Chimonanthus praecox

(L.) Link f.

with colour

(Makino) Makino[6])

Mangetsurobai (Full moon Japanese allspice)
White flower Japanese allspice (white flower Japanese allspice)
There are other varieties such as "Yangzhou Huang" and "Hanging Bell".
Japanese allspice (Tang dynasty plum, scientific name:

Chimonanthus praecox

(L.) Link var.

grandiflorus

(Lindl.) Makino[7])
There are varieties such as "tiger hoof" and "taka species".
Relationship with people
Cultivation
It is a strong flowering tree that grows well and blooms even in the shade, regardless of the soil.
For breeding, cuttings are common except for some varieties.SeedlingsEasy to grow from.Sowing seedsIt is the easiest tree species to grow from.In late autumn, dark brown fruits are produced, and the seeds (true fruits) inside are about the size of azuki beans.It is better to germinate in the cold, so if you sow it in the garden and cover it with soil for about 5 mm, it will grow after the spring equinox.
toxicity
For seeds etc.alkaloidToxic, including.If you get addictedStrychnineShows addiction symptoms.CalicantinLethal dose Themouse44mg / kg (Intravenous injection),RatIt is 17 mg / kg (intravenous injection).
Medicinal
Japanese allspice oil extracted from flowers and buds is used as a medicine.In China, flowersscaldIs said to be a medicine for[3].
culture
JapanInLate winter(Small coldFrom [around January 1]SpringUntil the day before [around February 2])Season wordsIt is assumed[8].
footnote
References
Tsuneo Suzuki, Fuyu Takahashi, Naofumi Annobu "Bark and winter buds: 431 species that observe trees throughout the four seasons"Seibundo Shinkosha<Nature Watching Guidebook>, October 2014, 10, p. 10.ISBN +978-4-416-61438-9.
Supervised by Takahisa Hirano, edited by Nagaoka Shoten, "Tree Guidebook"Nagaoka Shoten, Nov. 1997, 5, p. 10.ISBN 4-522-21557-6.
Related item
外部 リンク
Roubai --Flower spot information
Wikimedia CommonsRoubaiThere is media about.