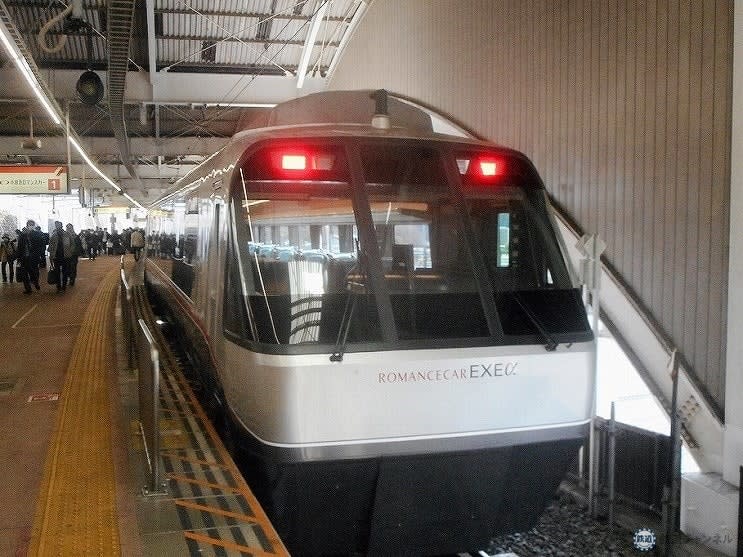 Photo EXEα arriving at Hakone Yumoto Station.In the renewal, a romance car traditional vermilion orange belt has been added to the exterior.The interior has also been renewed, and the toilet has been remodeled into a Western style for wheelchairs.
At the beginning of the 2022 railway event, "Odakyu Romance Car" will be used to explore Hakone with "Sightseeing MaaS".
 
If you write the contents roughly
Hakone Yumoto Station, where the mountain railway departs at the end of the romance car, is a station building that seems to be the gateway to a tourist destination. 
Recruit Jalan Research Center's "Popular Hot Spring Ranking 2021" announced in December 12. 2022 ... → Continue reading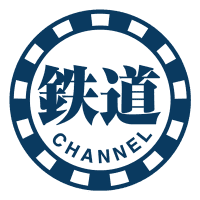 Rail channel
Train channels are always immersed in the train! This is a railway specialized channel for railway fans.
You can check the latest railway news you are interested in at once!
---
Wikipedia related words
If there is no explanation, there is no corresponding item on Wikipedia.

Hakone Yumoto Station
Hakone Yumoto Station(Hakone Yumoto Eki)KanagawaAshigarashimoHakone townYumotoIt is in,Hakone Tozan RailwayRailway line(Of Hakone Tozan Train)station.Station number Theoh 51.
Overview
Japanese tourist destination,HakoneIt is one of the entrance stations of.Limited express romance car Odakyu Electric RailwayOdawara LineFrom this stationDirect operationare doing.
The Hakone Tozan Railway has a separate operating system from this station.OdawaraIn the direction, a 4-car train with Odakyu cars,GoraIn the direction of the Hakone Tozan Railway trains are operated by 2-3 trains, requiring transfer. Previously, the train of Hakone Tozan Railway was also driving in the Odawara area,2006/From March 3, all business trains started to operate only in the direction of Gora from this station. Also, it used to be the Odakyu LineShinjukuDirectly from the direction to this stationExpressMany (general vehicles are used and no extra charge is required) were in operation,2008/3 month 15 dayTimetable revisionAbolished in[2].
Barrier-freeAround the stationTraffic jamFor relaxation[3]To2009/From around that time, the improvement work started on March 3Hashigami station buildingStarted in service[4],2012/In 4 monthPedestrian deckThe peripheral maintenance has been completed[5].
The altitude of each station is shown in the station name mark and pamphlet of Hakone Tozan Railway, this station was once written as 108 meters, but it was corrected to 2013 meters in the 96 resurvey.[1].
History
Station structure
Island type home/Relative type home2 side 4 wireGround stationIs. The ticket gate is located in the Hashikami station building, and the toilet is on the southwest side of the ticket gate on the same floor as the platform.
All dayEmployee stationIt is the only Hakone Tozan Railway's own stationAutomatic ticket gateHas been installed in the Odakyu Romance CarLimited express ticketPick up point, ticket window, vending machine,Odakyu TravelThere is Hakone Yumoto Sales Office.There are shops and romance car day ticket vending machines on the platform, and limited express tickets to Odawara (sold only when there are seats available, no seats reserved) will be sold by the platform staff before departure.Except for trains bound for Odawara during some hours, trains depart after the station staff gives a departure instruction signal.
Hakone Tozan Train is bounded by this station and bound for Gora at 750boltAnd 1500V for OdawaraOverhead wireVoltageBecause of the difference,Iruta StationAround the line where the three-line gauge branches into narrow gauge and standard gaugeDead sectionIs provided. When a Hakone Tozan Railway vehicle passes through here,power failureThe phenomenon occurs, but since 2006, there are no commercial trains passing through the dead section section.
Water supply equipment for the watering tank of the Hakone mountaineering vehicle (under the floor at the end of the vehicle and watering on the track in a sharp curve) is installed between platforms 3 and 4.
80 minutes to the Gora area as soon as you leave this stationPermillIt will be an uphill slope.
Bus stop
Home test
route
direction
destination
Remarks
1
Hakone Tozan Train
Going up
Odawara-Shinjukuaspect
Odakyu romance car
2
Local train
3
Going down
Goraaspect
4
Temporary home
Normally only for getting off and going up
4th home is near TonosawaRailroad crossingIt is a structure that traverses across, and is used by the train that is sent to the Iruta Depot after arrival, and when it is crowded, pull up to Gorakata after passengers get off at Platform 4 and switch to Platform 3 Treat as a customer. It is closed during unused hours.
The second home is Odakyu's 2-car trainOvernight stayThere is.
Changes in the structure inside the station
At the beginning of the Odakyu car, the numbers on the departure and arrival number lines are in the reverse order of the current layout,1980/The platforms of former 3rd and 4th lines at that time were the platforms for Hakone mountaineering vehicles, and the 5th platform was for Hakone mountaineering vehicles.Detention lineであった。1番線(1980年当時の5番線)=留置線、2番線(1980年当時の4番線)=小田原方面、3番線(1980年当時の3番線)=強羅方面、4番線(1980年当時の2番線)=小田急通勤車両、5番線(1980年当時の1番線)=小田急ロマンスカー車両が発着していた。
1992/Up to the Hakone Tozan Railway Odawara platform (track isStandard gauge) Was there,1993/It was abolished when the three-car train was made, and it is used for the extension and widening of platforms 3 and 2. After that,Head-end home1面2線、相対式ホーム2面2線の計3面4線となり、3番線はしばらく欠番になった。5番線は強羅方面からの小田原方面行ホームであったが、前記したように2006年3月18日以降のダイヤでは小田原方面に向かう列車は当駅始発の小田急車両のみとなったことから、強羅方面から当駅止まりの一部列車が使用していた。
Line 2 used to be a 6-car train of Odakyu commuter carsEffective lengthHowever, since March 2008th, 3, two cars have been assigned to OdawaraCar stopWhen moving, the effective length becomes a 4-car composition, and limited express romance cars are now limited to arrivals and departures from Line 1. Later, when the platform was widened during the same year, a car stop was also relocated on the extension of track 4. Furthermore, lines 4 and 5 were renumbered to lines 3 and 4, respectively. As of January 2011, Line 1 and Line 2 are facing each other with a car stop in between, and there is a detention line on the Gora side of Line 3.
season
First home (former third home)
First home (former third home)
First home (former third home)
1950-
Line 5 and 4


■

Railway line/Odakyu line Odawara/Shinjuku area (first train)
3 line


■

Railroad bound for Gora

2 line
■Railway line towards Odawara

1 line


■

Railway line Detention line
1980-
Line 1 and 2


■

Railway line/Odakyu line Odawara/Shinjuku area (first train)
3 line


■

Railway line towards Odawara (first train)

4 line
■Railroad bound for Gora

5 line


■

Railway line towards Odawara
2002-
4 line


■

Railroad bound for Gora
5 line


■

Railway line towards Odawara
2006-
5 line


■

Dedicated platform for getting off the railway
2009-
3 line


■

Railroad bound for Gora
4 line


■

Railway line temporary platform
Departure melody
On all platforms except for track 4Sing"Hakone Yasato"ofDeparture melodyBut also on track 4Extra trainMay be used when leaving.
Station building tenant
Hakone City-Equity lunch, specialty products, souvenir sale
Hakone Cafe
Hakone Cafe Sweets Shop
Cafe St. Moritz Yumoto
Odakyu Travel-Foreign currency exchange provided at Odawara Station was also started at this station from February 2015.
Eya- Neon Genesis EVANGELIONOfficial shop
Usage situation
Daily XNUM X X X averageGetting on and offpersonnel The10,580Then, the recent changes are described below.
Daily average boarding/alighting personnel by year
年度
Daily average
Boarding and alighting personnel[11]
Daily average
Boarding personnel[12]
Source
1995 (Heisei
7 years)
6,246
[*1]
1998
5,899
[*2]
1999
11,541
5,742
[*3]
2000
11,306
5,706
[*3]
2001
11,426
5,726
[*4]
2002
11,362
5,039
[*5]
2003
11,561
4,815
[*6]
2004
11,272
4,613
[*7]
2005
11,547
4,710
[*8]
2006
11,713
4,805
[*9]
2007
11,824
4,846
[*10]
2008
11,338
4,652
[*11]
2009
11,951
4,533
[*12]
2010
11,679
4,417
[*13]
2011
10,129
4,317
[*14]
2012
10,940
4,637
[*15]
2013
11,286
4,771
[*16]
2014
11,419
4,859
[*17]
2015
10,169
4,357
[*18]
2016
11,263
4,789
[*19]
2017
11,507
4,955
[*20]
2018
11,179
4,908
[*21]
2019 (first year of Reiwa)
10,580
4,746
[*22]
Around the station
There are many souvenir shops, restaurants, and inns in front of the station.
Hakone Town Hall
Hakone Yumoto Post Office
Hakone Municipal Folk Museum
Bus route
On National Highway No. 1bus stopThere,Izu Hakone Bus,Hakone Tozan Bus OfTransit Bus, The inn shuttle bus arrives and departs.At the bus stop, "OH51 / 112The bus stop numbering is set.
1nd stop
2nd stop
3nd stop
4nd stop
Kamitajuku/Motohakone Port via Old Kaido-Route K (Hakone Tozan Bus)[14]
5nd stop
Shuttle Bus Stop
To Hotel Okada/Hotel Nanpuso-Yumoto Ryokan Shuttle Bus (A Takidori Line) (Hakone Tozan Bus)[15]
Itoen Hotel Hakone Yumoto・Hakone Yumoto Hotel・Hoeiso・Hotel HatsuhanaLine-Yumoto Ryokan Shuttle Bus (B Soundori Line) (Hakone Tozan Bus)[15]
Kinnotake via Tonosawa to Hakone Yumoto Station-Yumoto Ryokan Shuttle Bus (C Tonosawa Line) (Hakone Tozan Bus)[15]
Next station
Hakone Tozan Railway

Railway line (Hakone Tozan Train)

■

Stop at each station (change trains at this station)

Iruta Station (OH 50)- Hakone Yumoto Station (OH 51) - Tonosawa Station (OH 52)
footnote
^ a b "About correction of altitude display at each station" (Japanese) (PDF) (Press Release), Hakone Tozan Railway, (July 2013, 11), originalArchived as of October 2017, 12.

2020/7/8

Browse.

^ Until the 1980s Odakyu ExpressOdawara・With a train bound for Hakone YumotoFujisawa-Katase EnoshimaCombine trains bound forSagamiono StationI was splitting and merging. In 1993, all the Enoshima Line express trains were linked to six, which resulted in independent operation.Ebina Station(laterShin-Matsuda Station), 10 cars after 4 cars were separated and the front 6 cars went directly to Hakone Yumoto.
^ "Hakone Yumoto Terminal Maintenance Project' (PDF) (Kanagawa Odawara Civil Engineering Office)
^ "Regarding Hakone-Yumoto Station Area Improvement -Strengthening the transportation node function and improving convenience-" (Japanese) (PDF) (Press Release), Hakone Tozan Railway, (July 2007, 7), originalArchived as of October 2009, 3.

2020/7/8

Browse.

^ "The new station building at Hakone Yumoto Station will be used from Saturday, March 3th-By installing elevators and escalators, it will become a barrier-free station-" (Japanese) (PDF) (Press Release), Odakyu Electric Railway, (February 2009, 2), originalArchived as of October 2012, 12.

2020/6/21

Browse.

^ "About the damage situation caused by Typhoon No. XNUMX in the first year of Reiwa (XNUMXth report) (PDF)". Ministry of Land, Infrastructure, Transport and Tourism (2019-10-25 7:30).

2021/10/2

Browse.
^ Hakone Tozan Train Substitute Bus Service (10 / 23-) --Hakone Tozan Railway, October 2019, 10
^ "About the resumption of commercial operation between Hakone Yumoto Station and Gora Station" (Japanese) (PDF) (Press Release), Hakone Tozan Railway, (July 2020, 6), originalArchived as of October 2020, 6.

2021/10/2

Browse.

^ "Hakone Tozan Railway resumes operation on all lines" Welcome back "along the boiling line". Kanagawa newspaper(July 2020, 7)

2021/10/2

Browse.

^ Statistics -Hakone
^ a b c Hakone Yumoto Onsen Ryokan Shuttle Bus -Hakone Tozan Bus
Source
Kanagawa Prefectural Directory
Related item
外部 リンク