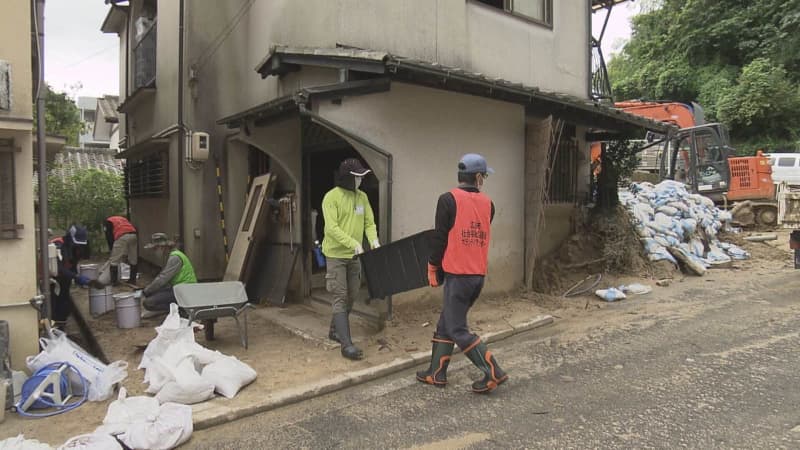 写真 
Full-scale disaster volunteer activities in areas affected by heavy rain last month
 
If you write the contents roughly
The activities of disaster volunteers will continue after tomorrow (5th). 
At a house in Nishi Ward that was damaged by a landslide caused by a record heavy rain last month, disaster volunteer activities to help clean up ... → Continue reading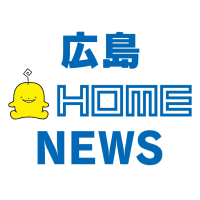 Hiroshima HOME NEWS
TV Asahi affiliate Hiroshima Home TV provides the latest Hiroshima news!
---
Wikipedia related words
If there is no explanation, there is no corresponding item on Wikipedia.

Disaster volunteer
Disaster volunteer(Saigai volunteer) is mainlyEarthquake,Flood damage, volcanic eruptionSuch asdisasterPerform recovery and reconstruction activities in and after the disaster in the disaster areavolunteerRefers to.
Disaster volunteers in Japan
In the old days,1923 (Taisho12 years)May 9 OfGreat Kanto EarthquakeAt that timeTokyo Imperial UniversityStudents ofUeno ParkThere are records that helped the victims. At this time, Imperial University students temporarily set up in Ueno Park for the victims.WCWhen I was trying to build a building, I was asked a question and answer with the park manager, and the words of Imperial University student "If Ueno Park will be a pile of dung, is that all right?" Say In addition, the victims who saw it were said to have been motivated, saying, "Because the Imperial College student makes a waste, we must do our best."
また1948 (Showa23 years)May 6 OfFukui earthquakeThen, the Tokyo Student Alliance,Kyoto,Shimane OfYouth groupWas rushed to and destroyed by the earthquakeEmbankmentRepaired and distributed food to victims,YMCAOperates a nursing home,Eiheiji TempleThere is a record such as Unsui (training monk) who opened the blue sky class.
in recent years,1990 (HeiseiFrom 2 years)1995 Until (7)UnzenDisaster volunteers were active in the eruption disaster,Great Hanshin-Awaji EarthquakeImmediately before1993 (5) of JulyHokkaido Southwest EarthquakeAt that time, a total of 9,000 volunteers were active in the delivery and sorting of relief supplies. (From the disaster prevention white paper)
Disaster volunteers after the Great Hanshin-Awaji Earthquake
1995May 1Occurred inGreat Hanshin-Awaji EarthquakeSo, a total of 137 volunteers rushed from all over the country.First year of volunteer", and in July of the same year政府of"Disaster prevention basic planHas been revised, and items related to "improving the environment for disaster prevention volunteer activities" and "accepting volunteers" have been added. Also, in December of the same yearCabinetWith understanding, January 1th every yearDisaster prevention and volunteer day,May 1から21 daysWas decided to be "Disaster Prevention and Volunteer Week". In December of the same yearDisaster Countermeasures Basic LawThe amendment ofvolunteerThe word "" was stipulated in Japanese law for the first time. (Disaster prevention white paper)
after that,
It has become an indispensable presence in disasters around Japan.
2004 FromCabinet Office Disaster PreventionHolds the "Disaster Prevention Volunteer Activity Study Group" to discuss and discuss with experts and disaster volunteers.
Large-scale typhoons landed one after another in 2004, and 58Disaster volunteer centerWas installed.
Disaster volunteers following the Great East Japan Earthquake
Issues surrounding disaster volunteers
Great Hanshin-Awaji EarthquakeWhen,volunteerSince many people were grateful at the evacuation centers because the knowledge and experience of the people had not yet settled in the people, there were also cases where various problems were caused by the lack of social manners by some humans. ..
Even at disaster sites such as the Great Hanshin-Awaji Earthquake and subsequent heavy oil disasters, some NGOs specializing in disaster volunteer activities were in conflict with each other for sovereignty and credit, and volunteers were organized by local residents. In addition to occasions where troubles were gradually created with groups,Niigata Chuetsu EarthquakeEven in this case, many disaster volunteers and NGOs who entered from outside the prefectureSocial welfare council,Junior Chamber,localNPOHowever, some NGOs (some of the organizations that set up the "private-private" volunteer centers) also created problems such as serious conflicts. From this reflection, it is difficult for disaster volunteer activities to be smoothly launched and converged without the independence of the local "CBO" (described later). Therefore, these organizations and disaster volunteers usually have a "face-to-face relationship". It is evolving in the direction of building.
42 volunteers who participated in the Great East Japan Earthquake at their own expenseFuji Television Network, Inc Of27-hour TVThere was a problem such as being diverted to setting up the venue[1].
Recent disaster volunteers
In some local governments (Fukui prefecture, Mie prefecture, Kyoto prefecture, Gifu prefecture, Aichi prefecture, Niigata prefecture, Yamanashi prefecture, Shizuoka prefecture, Chiba prefecture), administration and local groups,NPO,Social welfare councilIn the event of a disaster, we will cooperate with the so-called "CBO" (Community-Based Organization, "regionally rooted organization")Collaborationdo itDisaster volunteer centerYou can see the movement to build.
In addition,2007 As of May (19),Kyoto-Kyoto CityTo eachDisaster volunteer centerHowever, in addition to being permanently installed in a public-private joint management system,FukuiThen, the "Prefectural Disaster Volunteer Center Liaison Committee" organized by the public and privateDisaster volunteer centerAdopt a method to judge the installation ofMieIn the event of a disaster, public-private collaboration will establish a "Mie Disaster Volunteer Support Center". other than this,SagaThen, although it is not a public-private partnership,SagaSocial welfare councilIs permanentDisaster volunteer centerIs organizedMiyagiThen in the prefectureSocial welfare councilIn the event of a disasterDisaster volunteer centerSet up.ChibaWill operate the Chiba Prefecture Disaster Volunteer Center established by Chiba Prefecture at the "Chiba Prefecture Disaster Volunteer Center Liaison Meeting" (the joint secretariat of the Chiba Prefecture Social Welfare Council and the Japan Red Cross Chiba Prefecture Branch).
In addition, recently, in municipalities,Disaster volunteer centerOr, a disaster volunteer network is being created in collaboration with groups.For example, in March 2008, a regional version of the Disaster Volunteer Center was permanently established in Uji City, Kyoto Prefecture.
Major disaster volunteer groups
Tokyo Fire Department Disaster Support Volunteer (Tokyo)
Kawasaki City Fire Department Disaster Volunteer (Kanagawa Prefecture)
Japanese Red Cross SocietyRed Cross Service Group/Red Cross Disaster Prevention Volunteer

Women's association"Area" that is the prototype, "Youth" consisting of university students and working people, first-aid law instructor,nurse-Amateur radioLovers, skiers,Private pilotThere is a "special" that is made up of special skill holders such as. Of the special service groupFlight service] Is under the direct control of the head office, and all others exist at the prefecture level (Tokyo Youth Red Cross Service GroupAs such, even in the Tokyo service group will be under the jurisdiction of the Tokyo branch rather than direct control of the head office). There is also a "disaster prevention volunteer" who does not belong to the service group but registers and cooperates at the individual level.

Sea guard(Japan Coast Guard official recognitionCivil defenseVolunteer group)
Japan Disaster Relief Activist Association 
General Incorporated Association Disaster Recovery Support Dash Corps(Osaka prefecture)
NPO Rescue Stockyard (Aichi)
NPO corporation NPO Aichi Net (Aichi Prefecture)
Disaster area NGO cooperation center (Hyogo)
NPO corporation Fukui disaster volunteer net (Fukui Prefecture)
Nationwide network connected by the earthquake ("Shitsuna", Aichi Prefecture)
Hello Volunteer Network Mie (Mie Prefecture)
NPO Shimabara Volunteer Council (Nagasaki)
NPO corporationKyoto disaster volunteer net(Kyoto)
Gifu Prefecture Disaster Volunteer Coordinator Council ("V Net Gifu",Gifu)
Niigata Disaster Volunteer Network (Niigata)
NPO Heart Net Fukushima (Fukushima)
Tokyo Disaster Volunteer Network ("Toha Bo",Tokyo)
Japan Disaster Relief Volunteer Network ("NVNAD",Hyogo)
NPO corporation disaster volunteer Kakan Rakan (Hyogo)
NPO corporation Mie disaster prevention citizen meeting (Mie)
NPO Tochigi Volunteer Net (Tochigi)
NPO corporation disaster prevention network Ube (Yamaguchi )
Rescue Support Bike ("RB", "Japan Rescue Support Bike Network" as a national council-wide organization)
NPO corporation disaster/disaster prevention volunteer future society (Yamanashi)
NPO corporationInternational Volunteer Student Association(Tokyo)
NPO corporation D collective (Yamagata)
NPO National Disaster Relief Dog Association (Toyama)
Japan Rescue Bike Association (Tokyo)
Tenrikyo Disaster Relief Hinokishin Corps ("Disaster Relief Corps",Nara)
Japan Disaster Management Association (branches are formed all over the country, and some branches have acquired NPO individually)
Shining Women's Corps (Miyagi Prefecture)
Arai Town Disaster Volunteer (Shizuoka Prefecture)
REvive JapanRevive Japan(Yamanashi) * Megumi Kai, the predecessor NPO
SL Disaster Volunteer Network (Tokyo)
Disaster Relief Volunteer Promotion Committee (Tokyo)
NGOJapan Police Fire Sports Federation/ Disaster recovery support team (Kanagawa Prefecture)
Related books
"The power of students to the disaster area! "Behind the Scenes of Waseda-style Volunteers" (Waseda University Booklet <Thinking After the Earthquake>) (edited by Yukino Iwai)Waseda University Press 2012.2
"Departure from support for 0 days and 3 nights, Waseda University Volunteer Center/Students' Recovery Support Activities" (Waseda University Booklet <Thinking "after the disaster">) (edited by Motoki Kato)Waseda University Press 2011.12
footnote
Source
Related item
外部 リンク