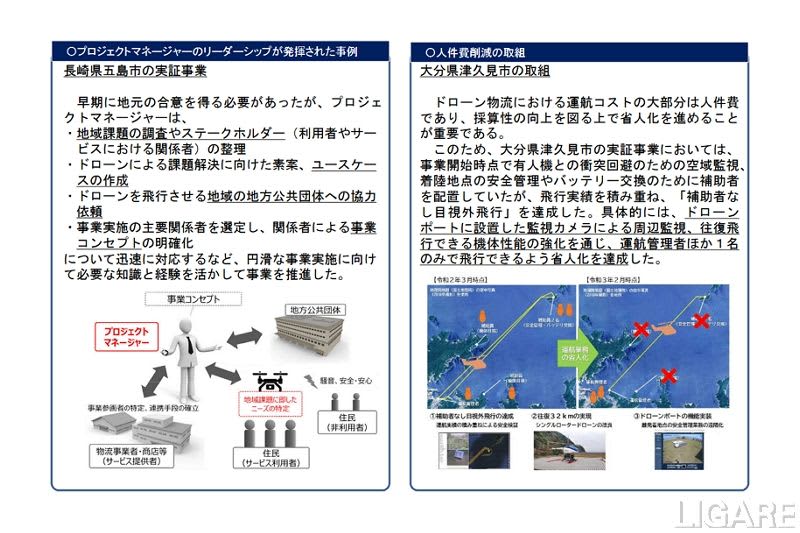 写真 
Ministry of Land, Infrastructure, Transport and Tourism announces guidelines Ver.2.0 regarding drone delivery, etc.
 
If you write the contents roughly
The Ministry of Land, Infrastructure, Transport and Tourism has set up a "Drone Logistics Business Model Study Group in Depopulated Areas, etc." 
On June 6, the Ministry of Land, Infrastructure, Transport and Tourism (hereinafter referred to as the Ministry of Land, Infrastructure, Transport and Tourism) announced that "Guidelines for delivery of luggage using drones Ver.25 ... → Continue reading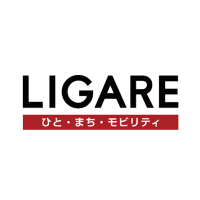 LIGARE.News
We operate "LIGARE", which specializes in mobility services, with the motto of "transmitting information necessary for making decisions" related to mobility services.
It is a medium that conveys the "future" of the automobile industry, which has entered a revolutionary period once every 100 years, including MaaS (Mobiliry as a Searvice) and autonomous driving.
---
Wikipedia related words
If there is no explanation, there is no corresponding item on Wikipedia.

Depopulated area
Depopulated areaWhat is (Kassochiiki)?populationAreas where the vitality of the local community has declined due to the significant decrease in production, and the production function and living environment have been lowered compared to other areas.[1].Ministry of Internal Affairs and Communications Special Measures Law for Supporting Sustainable Development of Depopulated Areas[2]By principle市町村Although specified in units,Great Heisei mergerIt may be designated only in the area of ​​the previous old municipality.
There are depopulated areas other than Japan.for example,AmericaIn rural areas, mountainous areas, and other areas far from cities, the population is declining and depopulation is progressing.again, South KoreaHowever, the same depopulation problem as in Japan has arisen.
Overview
2010/(HeiseiThe area of ​​depopulated areas in 22) is 57.3 of Japan's land area. %216,000 square kilometers, or 8.8% of the depopulated area, 1120 million people[3]..regionalMunicipalities TheLocal taxTax revenue is low,financeIt is characterized by weak power.
Municipalities designated as depopulated areas exist in all prefectures (ShigaBy 2022NagahamaOldTorahime Town・OldKinomoto Town・OldYogo Town・OldNishiasai TownとTakashimaOldKuchiki VillageThere was no municipality that designated the entire municipality).Tokyo TheOkutama areaとIzu IslandsHas a depopulated area (Ebara-mura,Okutama Town,Oshima Town,Niijima Village,Miyake-mura,Hachijo,Aogashima Village).KanagawaとOsakaFor a long time, there was no municipality designated as a depopulated area, but in Osaka Prefecture2014/3/31WithMinamikawachi-gunChihaya Akasaka Village [4][5], Even in Kanagawa prefecture2017/3/31WithAshigarashimoManazuru townWas designated as a depopulated area[6]. Also,Shimane In addition to the fact that all municipalities have areas designated as depopulated areas,Hokkaido OfHiyama Promotion Bureau,Hidaka Promotion Bureau,Rumoi Promotion Bureau,Soya General Promotion BureauThe entire area of ​​the municipalities within the jurisdiction is designated as a depopulated area.In addition, there are some municipalities in Kanagawa prefecture other than Manazuru that are facing similar problems locally.[7].
DepopulationThe background of this is the outflow of young people to urban areas and the lack of employment opportunities, and as a result.AgingIs progressing.As a countermeasure, in addition to the Act on Special Measures for Promotion of Independence in Depopulated Areas, "Law Concerning Promotion of Infrastructure Development for Revitalization of Agriculture and Forestry in Specified Agricultural and Mountain Village Areas'[8]Or "Yamamura Promotion LawEtc. have been established[3].
2021/(3nd year of Reiwa)4/1,Depopulated Area Independence Promotion Special Measures LawDue to the expiration ofSpecial Measures Law for Supporting Sustainable Development of Depopulated AreasEnforced[9].
Legal definition
The definition of depopulated areas in Japan isFinancial capability indexDefined by financial requirements based on and population requirements that take into account the population decline rate, the elderly rate, and the youth rate[10].
The "depopulated area" of the Act on Special Measures for Promotion of Independence of Depopulated Areas is a national politics definition concept whose definition index changes due to the revision of the law, and is not a common concept that transcends time and borders.According to the law, a mere decrease in population does not make a depopulated area, and a deterioration in public finance does not make a depopulated area.Various requirements such as a declining population, an increasing number of old people, a declining young population, and a declining local financial strength.Japanese GovernmentBecomes a "depopulated area" only if approved by[10].
In addition, prefectures, municipalities, academic societies, etc. (PLI)[11]And (LRI)[11], Other happiness indicators[12]Based on the above, it is possible for local governments to specify depopulated areas and implement social policies unique to local governments based on their own definitions of depopulated areas.
However, when receiving support from the central government, it is essential to specify depopulated areas as defined by national law.It is basically impossible for the Japanese government to support a depopulated area by designating a depopulated area, and it requires its own financial resources.In that sense, depopulation measures based on the Special Measures Law are one of the issues of decentralization.
List
The table below2022/4/1It is a list of depopulated areas at the time (all 885 cities, towns and villages).Of these, 2 municipalities (Article 713 of the Special Measures Law Concerning Support for Sustainable Development of Depopulating Areas) are 3 municipalities, and 41 municipalities (Articles 14 and 3 of the same law, so-called "depopulated depopulation") are considered to be depopulating areas. There are 42 municipalities (Articles 158 and XNUMX of the same law, so-called "partially depopulated") that include areas considered to be.In addition, some depopulated municipalities under the old law no longer meet the requirements for depopulated areas, so the designation was lifted, but some incentives remain.[13][14]..The number in parentheses is the number of applicable local governments (excluding specific municipalities) and the number of all municipalities.
Graduation group
With the enforcement of the new law, there will be no areas that meet the requirements for depopulated areas.[13].
footnote
Related item
外部 リンク
Depopulation story kaso-net Official website of the National Federation for Promotion of Independence of Depopulated Areas / Depopulated Area Problem Investigation Committee