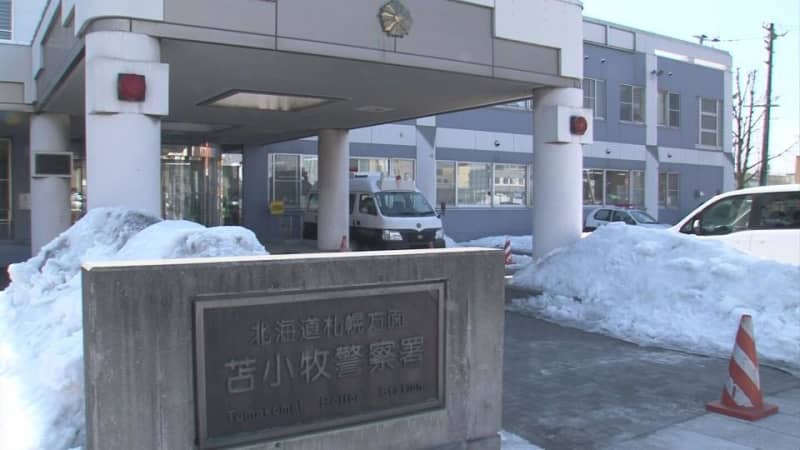 Tomakomai Police Station investigating as a photo fraud case
"I'm making money by investing" A foreign woman I met on Facebook ... Tomakomai City, which is deceived by about 3700 million yen
 
If you write the contents roughly
A man in his 70s living in Tomakomai City met a person who claims to be a foreign woman on Facebook around the end of November last year, and started communicating on LINE. 
A man in his 70s living in Tomakomai City, Hokkaido, was offered an investment by a woman he met on Facebook, and about 3700 cash ... → Continue reading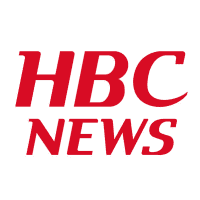 Hokkaido Broadcasting
Get the latest news from Hokkaido on your own!
---
Wikipedia related words
If there is no explanation, there is no corresponding item on Wikipedia.

Tomakomai
Tomakomai(Tomakomaishi) isHokkaidoSouth Central (Central Hokkaido)ofIburi General Promotion BureauIt is inCity.Metrology specific city.
Overview
Kansei12 years(1800/)EzoFor security and pioneeringThousand Hachioji concentricIs Yubutsu (Yufutsu) Settled in. Even after leaving the land in four years due to harsh natural conditions, it becomes the cornerstone of Tomakomai[1].1873/(Meiji6 years)Pioneer Yufutsu-gunRelocated the branch office to Tomoso (Tomakomai). This is the origin of Tomakomai. Originally, it occupied a large area as Tomakomai village, but the boundary area was reduced by several villages to become Tomakomai town from 7.[Annotation 1].
Tomakomai, which was blessed with abundant water and wood resources, started the Oji Paper Factory, which was completed in 43.Paper industryHas advanced. After that, the "Yufutsu Chikko theory" was advocated for the functional distribution of coal.[3], Tomakomai recognized the need for an industrial port in 1951 (ShowaStarted in 26). It became the world's first inland digging port in 1963.Tomakomai Port(West Port) opens. In 1980 (Showa 55), East Port opened.Sapporo metropolitan areaClosest toThe Pacific OceanIt is a port on the shore,New Chitose AirportFrom the convenience of being close toHokkaido Industrial AreaAn industrial city that representsPort cityBecame. The volume of domestic cargo handled at Tomakomai Port is the largest in Japan[4].Eastern Tomakomai area(Tomato) uses the world's largest ground tank systemOil reservesThere is a facility[5].
Tomakomai CityUva guy) Boasts the highest catch in Japan[6], Was established in 2002 as a "city shell". The tap water in Tomakomai City is currentlyMinistry of Health, Labor and Welfare) "Tasty Water Study Group" selected "The best 32 tap water cities in Japan"[7].. In addition, he is active in health promotion and town development through sports, and in 1966 (Showa 41), he made the first "sports city declaration" in Japan.[8].. From 1995 (Heisei 7)Sports masterIt is a system that commends the "system" and praises the achievements and honors of those who were active in the domestic and overseas sports fields despite being related to Tomakomai, as well as requesting instructors and guidance for citizens' sports activities, the first municipal government in Japan. Taking in[9].
Origin of city name
OnceTomakomai RiverThe whole area whereMakomai"(Ainu"The river that goes into the mountains")[Annotation 2].. In addition, the area near the old Mt. Tarumaesan Shrine where there was a swamp was marked with the letter "to" in Ainu language, which means "swamp".To MacomaiAnd the theory that this became the etymology of "Tomakomai"[11], Which refers to the old channel/estuary of the "Makomai" riverTumacomai There is also a theory that the origin is "tu-makomai" (current 300m south of Tomakomai City Hospital).
The first appearance in the literature isTakeshiro MatsuuraIn the "First Flight Ezo Diary"Tofuma MuffPlace name. afterwards,1869/Ruled Yufutsu-gun in (Meiji 2)Kochi DomainIs katakanaTomakomaiIt was written as "" and various kanji were applied.[12],1873/(Meiji 6) In FebruaryTomosoIs written in kanji. same year,Sapporo main roadIs openedPioneerBranch officeYufutsuMoved from.StationWill be set up, and the Tokyo Pioneer Expeditionary Office (substantially the highest decision-making body of the Pioneered Envoy) will start examining station names. The name of the place is TomakozuTomakomai, And on November 11th of the same yearPrime MinisterIt was confirmed in Proclamation No. XNUMX. However, this change has not been transmitted to the Yufutsu-gun Kaitakushi branch office (local), and the following year, it was discovered that it had been changed because Tomakomai was used in another official document. I requested a change from the Tokyo branch office, but it was not accepted.[13].. Tomakomai Post Office (laterTomakomai Post Office) According to the document1874/(Meiji 7) It is said that the name was changed from "Tomaso" to "Tomakomai" on August 8. Generally, "maki" is not read as "mai".PieIt should be said, but of the General Affairs Division of the Tokyo Branch OfficeMasamitsu KomakiThere is a theory that when he corrected "thin" to "small piece", he mistakenly wrote in his last name "Komaki", which he was used to writing.
Geography
The city covers east-west 39.9 km, north-south 23.6 km, and area is 561.61 km.2.. The city area spreads east and west[11].ChitoseOn the border withLava domeOf Mie type volcano with (dome)Mt. Tarumaesan(active volcano), which is designated as Japan's first bird sanctuary in the eastern part of the city.[14],country'sWildlife reserve,Ramsar ConventionIt is also designated as a registered wetlandLake UtonaiThere is[15]The rare nature is left in the suburbs. The surrounding area including Mt. TarumaesanShikotsu-Toya National ParkIt is an area of[16].
terrain
Mountain
Main mountain
Mt. Tarumaesan (1,041 m)
Mount Morap (506.6 m)
Maruyama Tomi (327.4 m)
Shaved Mountain (36.8 m)
River
Main river
Nishitamine River
Usugawa
Old Yufutsu River
Bibikawa
Akeno River
Lake
Main lake
Main swamp
Tarumae Onuma
Nishiki Onuma
Nishinishinuma
Makka marsh
Kuchinonuma
Nakaichi Swamp
Tanjinuma (Swan Lake)
land
平野
climate
The Pacific OceanBecause it facesPacific climate,Oceanic climateIn summer, it is cool, and in winter, it is relatively mild and has little snowfall in Hokkaido. The average annual snowfall is 138 cm, which is less than a quarter of Sapporo.[17].. The maximum amount of snow in one day is 1 cm on February 1968, 43.[18], The annual snowfall in one year is 1 cm in 2005 (Heisei 17).[18].. The lowest temperature since the start of observation in 1942 (Showa 17) is -1945°C on January 20, 1.[18]、1961年以降では1977年(昭和52年)2月2日の-20.9℃、2000年代に入ってからは2000年(平成12年)1月26日の-19.2℃が最も低い気温である。観測開始以来の最高気温は2007年(平成19年)8月15日の35.5℃である[18].. On September 2014, 26 (Heisei 9), the first heavy rain "Special alarmWas announced[19].
population
The population exceeds 17,Sapporo-Asahikawa-HakodateIt is the fourth largest in Hokkaido after the population. In 4 (Showa 1980)Iburi branch office(CurrentIburi General Promotion Bureau) Is the locationMuroranOf the population in 2004 (16)ObihiroThe population of. In addition, in 2018 (Heisei 30)KushiroThe number of people in the province was 1970th at that time in 45 (Showa 4).OtaruSince the ranking of Kushiro City, which was the 5th and 48th, changed, the 4th of the population in the province has been replaced for the first time in XNUMX years[23].
Disappearing village
According to the 2015 Census, the following villages have a population of 0 at the time of the survey:Disappearing villageHas become[24].
Tomakomai City-Inside Tomakomai Port, character Benten, character Maruyama, character Numanobata south-road, character Numanobata south side, character Itoi Green Hill Complex, Akebono Town, Masago Town, Irifune Town, port town
Adjacent municipalities
History
See "History of Tomakomai"[25]
Politics
Administration
Government office
Tomakomai City Hall

Numanohata Branch Office
Yufutsu branch office
Nozomi branch office
Station front proof handling office
Sumiyoshi Certificate Office
Toyokawa Certification Office
Mayor
Successive mayors
finance
Financial status (25)
Residential population 173,884
Standard financial scale 392 yen
Financial capability index 0.752 (similar group average x.xx)
Current account ratio 86.4% (average xx.x% for similar groups)
Real balance ratio 3.6% (similar group average xx%)
Actual single year balance ¥14 million ¥3,422
Municipal bond present amount 732 yen (xx million x,xxx yen per population)
Ordinary account total revenue 706 yen

Local tax 270 yen (composition ratio 81%)
Local allocation tax 74 yen (composition ratio 7,618%)
Local bonds ¥70 (composition ratio 3,199%)

Ordinary account total expenditure 691 yen

Personnel expenses 96 yen (composition ratio 6,002%)
Of which, staff salary was 62 yen (composition ratio 1,125%)
Assistance costs 198 yen (composition ratio 7,888%)
Public debt expenses 78 thousand yen (composition ratio 2,862%)
The situation of the fund (24)
Fiscal adjustment fund 17 yen
Debt reduction fund ¥4,950
Other special purpose fund 19 yen
Total 36 yen (x 8,068 x,xxx yen per population)
Adequacy of capacity management (24)
1,000 employees per 6.24 population (similar groups average 6.15)
1,074 general employees (of which 222 are fire fighters, 109 are skilled labor workers), 11 are public education employees, 0 are temporary workers, etc.
Laspeyres index 106.9
Soundness judgment ratio (24)
Real deficit ratio -% (The ratio is not calculated because it is in the black)
Consolidated real deficit ratio -% (The ratio is not calculated because it is in the black)
Real debt service ratio 10.4%
Future burden ratio 99.4%
There is no shortage of funds and the ratio is not calculated
* From FY20 to FY22, due to the fund shortage ratio (peak time 33.4%) of the automobile transportation business accountingManagement soundness organizationIt was.
Citizen's charter/city declaration
Tomakomai citizen charter
We are citizens of Tomakomai in the foot of Mt. Tarumaesan, in the Yufutsu Wilder Field, where waterfowls dance and the Pacific Ocean tides.

We set this charter in order to love this town, which is rich in nature and its great potential, and to be a healthy citizen.

Let's envelop the town with a warm heart
Let's have the joy of learning and making each other
Let's see the town with flowers and tree scents
Protect yourself with a refreshing smile
Let's extend the power of living

— Established on July 60, 9

[36]
City declaration
Sports city declaration (decision on November 41, 11)[37]
Declaration of Human Environment City (decision on November 48, 11)[37]
Tomakomai city gender equality city declaration (Declaration on November 25, 11)[37]
Parliament
City council
Constant number: 28 people
Regular meetings: 4 times a year (February/June/September/December)
Extraordinary meeting
Committee

Standing Committee

General Affairs Standing Committee
Welfare Standing Committee
Education Economic Standing Committee
Construction Standing Committee

Congress Steering Committee
Special committee

Comprehensive Development Special Committee
Special Committee on Safety/Security and Civic Hall
Parliamentary group

| Parliamentary name | of people |
| --- | --- |
| Green wind | 8 |
| Komeito Legislature | 5 |
| Democratic club | 5 |
| Reform forum | 4 |
| Japanese Communist Party City Council | 3 |
| Parliamentary citizen | 2 |
| Independent | 1 |
Prefectural assembly
Tomakomai City Election District
Constant number: 3 people
Term: September 2019th, 5 (Reiwa 13) to September 2023th, 5 (5th year of Reiwa)
House of Representatives
National agency
Government office
裁判 所
Independent administrative agencies, special corporations, etc.
Special corporation(Special company) Out ofNTT East,JR Hokkaido,Japanese tobacco industry,Japan PostBranch offices, branches, stations, post offices, etc. are omitted.
Road agency
Iburi General Promotion Bureau

Tomakomai Road Tax Office
Forest room
Muroran Construction Management Department Tomakomai Branch Office

Hokkaido Tomakomai Public Health Center
Hokkaido Muroran Children's Counseling Center Tomakomai Branch Office
Hokkaido Tomakomai College of Advanced Technology
Hokkaido Enterprise BureauTomakomai District Industrial Water Supply Management Office
Facility
Policemen
Headquarters
Police station
Tomakomai Police Station

Futaba police box, Misono police box, Kiba police box, Honmachi police box, Yayoi police box, Station front police box, Nishikioka police box, Itoi police box, Yamate police box, Numanobata police box, Numanobata police box, West Port Water Guard Police station, Yufutsu station
Fire
Headquarters
Fire department
Tomakomai Fire Department, Fire and Disaster Prevention Training Center

Suehiro Branch, Nisshin Branch, Nishikioka Branch, Numanohata Branch, Shintomi Branch
Medical
Main hospital
post office
public facility
Exercise facility
Foreign relations
Sister city/affiliated city
Outside Japan
sister city
Partner city
Japan
sister city
Sister port/affiliated port
Overseas
Sister port
Friendship port
Economy
combination
Primary industry
combination
Tomakomai Wide Area Agricultural Cooperative(JA Tomakomai Wide Area) Tomakomai Branch
HokurenTomakomai Branch/Tomakomai Oil Storage Facility
Minami Hokkaido Agricultural Mutual Aid Association (NOSAI Minami) Head Office[50]
Tomakomai Fisheries Cooperative[51]
Tomakomai Regional Forestry Association Tomakomai Branch
Tomakomai Landscaping Cooperative[52]
Secondary industry
Tomakomai CitySecondary industryHas a high percentage and has become an industrial city[53].. In 1910 (Meiji 43)Oji Paper Tomakomai MillHas been in operation sincePaper industryHas developed mainly in material-based industries such as[53].. Of 1963Tomakomai Port(West Port) After opening,Non-ferrous metal,automotive industry,Chemical industryThere are various companies such asNorthern JapanHas become a distribution base of[53].
"International base portAndCore international portTomakomai Port, which has becomeferry,RO-RO ship,Container shipIt has a number of shipping routes, and is the fourth largest cargo handling port in Japan (4).[54]Japan's largest volume of domestic cargo handled[4].. It accounts for about 50% of the cargo handled in ports in Hokkaido (25)[55], The number of manufactured goods shipped is the highest in Hokkaido[56].. In 2002 (Heisei 14)Muroran Portと と も にVein logisticsRecycle port designated harbor "Primary vein distribution base port" (recycle port)[57].. In 2011 (Heisei 23), the areas of "Development Wharf Ferry Terminal", "North Pier Green Area", and "Fishing Port Area"Minato OasisIs registered in[58].
Industrial park
Tertiary industry
Commercial
Shopping centers and supermarkets
Shopping district
Refer to "List of city malls"[59]
History of large commercial facilities in the city
See "Commercial History" etc.[60][61][62]
logistics
Yamato TransportChitose Branch

Tomakomai Ekimae Center / Tomakomai Shinseidai Center
Tomakomai Ariake Center/Tomakomai Nissin Center/Tomakomai Nishikioka Center
Tomakomai Numanohata Center/Tomakomai Utonai Center

Sagawa ExpressTomakomai Sales Office
Major companies based
Order of the Japanese syllabary
Financial institution
bank
Cooperative organization
Securities company
Telecommunications
Mass media
Newspaper company
Broadcaster
TV broadcast
NHK Muroran Broadcasting Station Tomakomai Branch
Sapporo TV Broadcasting(STV) Tomakomai/Muroran Broadcasting Station
radio
In 2006 (Heisei 18), "FM and Makomai" (tentative name) and in the cityMini FM"Yumino Radio" broadcastingCommunity FMIt was reported that they are preparing to open[83], Neither of them has made a concrete move toward opening[84].
December 2019, 12 (the first year of Reiwa), "FM and Makomai Executive CommitteeWas established[85], Aiming to open the station by the spring of 2023 (Reiwa 5), ​​we are conducting a "test broadcast" on YouTube.
Relay station
tv set
radio
Life base
Lifeline Power/Telephone/Gas
electricity
Tel
gas
Education
University
private
Research facility
College of technology
Vocational school
Tomakomai Nursing College (vocational course)
Oji General Hospital Nursing College (vocational course)
high school
public
private
communication
College of technology
Junior high school
City
primary school
City
Special school
Hokkaido Tomakomai Support School
Licensed Nursery School
City
private
Authorized child institution
Kindergarten
private
Facilities other than school education
Hokkaido Tomakomai College of Advanced Technology
Noguchi Kanko Hotel Professional Academy
NDS Nakano Driving School
Tomakomai Driving School
Transportation
空港
New Chitose Airport

The southern half of the two parallel runways and the southern end of the eastern runway of Chitose Airfield are the city limits of Tomakomai City.
Train
The 28.7 km between Numanohata and Shiraoi is the longest straight line section in Japan.
Abandoned railway
Oji Light Railway

Mountain Line: Tomakomai Station-Takaoka Station-Jujo Station-Yuzuri Station-Maruyama Station-Junction Station-Sumitomo Station-Second Power Station-Third Generation Station Tokoro Station-No. XNUMX Power Station-Kamichitose Station
Mountain Line: Junction Station-Takinoue Station-Lakeside Station
Sand line (coastline)
Buzuyama Line
bus
Transit Bus
Express Bus
Taxi
The maximum fare for a small car is 550 yen. The maximum fare for the first ride of a medium-sized car is 570 yen (both are distance-based)[93].
道路
highway
National road
Road
General road
Road Station
Port
Route
ferry
Tourism
Cultural property
Country designation
Country registration
Road designation
Historic site

Pioneer Triangulation Triangulation Yufutsu Base Point[96]

Natural treasure

Mt. Tarumaesan lava dome[97]

Tangible cultural property

Ainu Maruki and propeller[98]
City designation
Historic site
Tangible cultural property
Nearby Tourist Spots
ゴ ル フ 場
Culture/Specialty
Festivals and events
Midorigaoka Park Festival, Northern Horse Park Marathon (May)
Hascup Week (late June to mid July)
Mt. Tarumaesan Shrine Annual Festival (July)
Tomakomai Port Festival (August)
Paper Festival, Tarumae Sun Festival (September)
Tomakomai Fishing Port Hokki Festival, Toburi Product Festival (October)
City lights (December)
Main events held in recent years
Specialty products
There are special products certified by Tomakomai City[109].
Sports
Sports city
Tomakomai City made a "Sports City Declaration" in 1966 (Showa 41)[8], Is actively engaged in community development through sports. In the citySkating rinkThere are several skate centers withskate,Ice hockeyIs becoming popular. There are many ice hockey teams in the city, from children to adults[110], Ice hockey games are held in about 40 tournaments and 600 games a year[111].. Set up a headquarters in the cityAsian League Ice Hockey] Participating teamRed Eagles HokkaidoDuring the era of its predecessor, Oji Paper's ice hockey club,All Japan Ice Hockey ChampionshipFirst victory,Japan Ice Hockey LeagueHas won 13 times in total and twice in "Asia League Ice Hockey"[112].. Also,"National High School Ice Hockey Championship] (Inter High)Tomakomai High School attached to Komazawa Universityが1994年(平成6年)から2002年(平成14年)まで大会9連覇、2004年(平成16年)から2008年(平成20年)まで大会5連覇をするなど30回優勝しており、Hokkaido Tomakomai East High School10 times,Hokkaido Tomakomai Technical High SchoolHas won seven times[113].. For girlsAll Japan Women's Ice Hockey Championship] Hold the record of the most winsRoad construction perigrineIs based in Tomakomai and has a strong team.
In baseball, Komadai Tomakomai High SchoolNational High School Baseball Championship(Summer Koshien)86th competition(2004)87th competition(2005)[114], The only high school north of Tohoku that has the history of winning the Koshien tournament. In addition to the Koshien tournament in 2005 (17)60th National Sports Festival』(Sunny Country Okayama National Athletic Meet) andThe 36th Meiji Shrine Baseball Tournament] Also won, and has achieved the first three crowns in history. 『88th competition] (2006) in the second place. Once a member of societyOji Paper Tomakomai Hardball Baseball ClubExists andHokkaido top 5Was part of theOji Paper KasugaiWas integrated into.
Under the "Sports Master" system from 1995, a well-known athlete who has a deep relationship with Tomakomai who belonged to a school or business group in the city was certified as a master, and once a year, one city sponsored business / dispatch business 1 It is possible to invite to practical instruction and lectures up to times. So far in 1Takao Hikiki(Ice hockey)-Shuta Suzuki (basketball)-Hideaki Takazawa(Baseball), in 1996Hiromi Yamamoto(Speed ​​skating), in 2000Sadaki Honma(Ice hockey) in 2016Hisaka SatoHas been certified, of which Hikiki, Suzuki and Yamanaka have finished their activities[115].
Sports team
| | | |
| --- | --- | --- |
| Ice hockey | baseball | サ ッ カ ー |
Origin-related celebrities
Honorary citizen
Refer to "Introduction to Honorary Citizens"[116]
Person from
Order of the Japanese syllabary
Politics/Administration/Economy
Yoshino Jun(Bureaucrat. The 79th police commander)
Academic/Culture
Sports
Entertainment/Media
Person with connection
Mascot character
Tomakomai City Official Character "Toma Chop"
In 2010 (Heisei 22), a simulated mayoral election was held at a junior high school in the city under the theme of "becoming the mayor of the future", and one of them was "using the character "Toma Character Project". There was something like "Let's revitalize the town," which caught the eye of the mayor.[118].. Therefore, the design of the character is composed of elementary and junior high school students in the city, and one design is finally created from the four designs created at the "2011th Tomakomai Children's Conference" held in January 23. It was decided, and the name of the character was also decided as "Toma Chop"[118].. Based on the original proposal proposed at the "Children's Conference", three candidates were selected by elementary vote in the elementary and junior high schools in the city, public facilities, and the summer event "Tomakomai Port Festival" venue, and the character was decided.[119].. The voting results were announced at the Mayor press conference on August 8, the same year, and the character who received 31 votes out of 37,170 votes was decided as Tomakomai City's official character "Toma Chop".[118].
A work set in Tomakomai
"Tomakomai Film Commission" was established in 2011.Location shootingWe are working on attracting[120].
movies
TV drama
CM
Song
Music video
Book
footnote
注 釈
Source
Reference document
Related literature
Related item
外部 リンク
Administration
industry
Tourism