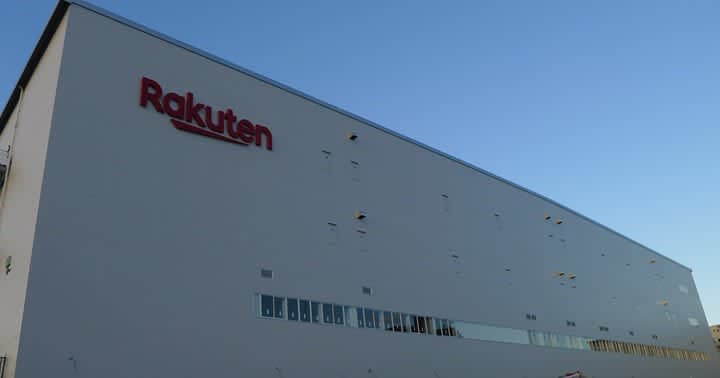 Photo It will be the third distribution center in the Tokyo metropolitan area, and will enhance services such as same-day delivery.
Operated for 23 years at Rakuten Seiyu Net Super's distribution center, Chiba / Matsudo
 
If you write the contents roughly
The first distribution center in Kansai was also newly established in Ibaraki City, Osaka Prefecture. 
Rakuten Group and Seiyu will open a dedicated distribution center for "Rakuten Seiyu Net Super" jointly operated in Matsudo City, Chiba Prefecture ... → Continue reading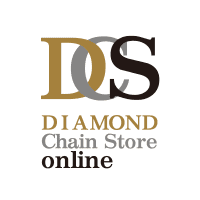 DCS online
The Diamond Chain Store Online is the first to publish news information regarding management and sales promotion in the retail and distribution industries. For those who work in the retail / distribution industry, please see the comprehensive information news site.
---
Wikipedia related words
If there is no explanation, there is no corresponding item on Wikipedia.

Warehouse
Warehouse(Soko) is a building for storing and storing tangible items.
However, if it is operated as a business (so-called rental warehouse), it may not be a building (described later).
Synonyms
Godown
traditionalJapanese architectureMost of them are made of wood, but with the development of technologyfire,戦 争,theftDiverted castle construction technology as a countermeasureEarth wall,PlasterbyGodownHas also come to be built.It is basically used as a warehouse, but it will also be built for the purpose of housing, stores, or all of them.
Shed
The warehouse is sometimes called the "shed", but this means the warehouse in English.warehouseTherefore, it is said that the "ware" of the "warehouse" was a slogan.[1].
barn
A barn is a building that stores relatively frequently used items such as consumables used at home or in agriculture and fisheries, and items used when the time comes (threshing machine, etc.).In addition, the barn may be used as a workplace.[2][3].
Storeroom
It is a place to store things that you do not plan to use for the time being and miscellaneous things. gardeningWas givengardenA shed designed to suit your needs is called a garden shed.[4].
Storage Business
In particular,Jewelry businessAs an industry that stores and stores other people's goodsStorage BusinessThe facility owned by the warehousing industry is called "Sales warehouseIn Article 2 of the Warehouse Business Law, the following definition is made, and in Article 3, "Minister of Land, Infrastructure and TransportMust be registered. "
Article 2 In this law, "Warehouse"" Means a work to prevent the loss or damage of an article, or a land or water surface that has been worked to prevent the loss or damage of an article and is used for storage of the article.
2 In this law, "Storage Business"" Means storage of deposited goods in a warehouse (storage performed in association with custody or other business, temporary storage of personal belongings, or other storage performed only for a relatively short period of time. Items specified by Cabinet Order as being deemed unnecessary to be carried out in a warehouse with facilities or equipment that meet the criteria of Article 6, Paragraph 1, Item 4 in view of the type of goods to be stored, the mode of storage, the storage period, etc. Excludes).
3 In this law, "trunk room"Is deposited in whole or in partIndividual(Excluding cases where a party is a party to a deposit contract as a business or for a business. Hereinafter referred to as "consumer") means a warehouse used for storage of goods.
Contents of warehousing business
A major function of a warehouse company is called "warehouse".工場Shipped from輸入Products that have beenretail storeTemporarily store until it is shipped tologisticsHas a facility that serves as an important relay point in the facility, and the space and storage service of that facility (Storage,Cargo handling, In some cases輸送(Etc.) is to be provided to another company (also, only the space is rented to another company, and cargo handling and transportation are carried out independently by that company.Real estateThere is also a form like karma).
In particularPort OfBonded areaEtc,customs clearancepreviousForeign cargoThe warehouse that stores imported goods is called a "bonded warehouse".In addition, according to the provisions of the Warehouse Business Law,HouseNot only on the surface of the water, but also on the surface of the waterwoodLike floatingStorage yard(Old yearsKibaEtc.),cargo,Shipping containerGround for stacking etc.Container terminalEtc.) are also considered warehouses.
In fields unrelated to logistics,lawVarious types that need to be stored for a certain period of time according to the regulations ofBooksIn some cases, documents such as are stored. (See belowtrunk roomreference)
As a location,TradeHarborLandfill around, in the suburbshighway OfInterchangeNear, etc.Port-空港-Highway-TrainIt is often located in a place with easy access to.
Many new warehouses are containers for cargo loading and unloadingtrailer,TrackIt has a platform that can be attached.Also, to carry cargo in the warehouse,crane(Hoist crane) and ISO standardpaletteCarry the cargo onforkliftIs prepared.Forklifts are also used to load and unload cargo from containers and trucks.Large cargo handling that a forklift can rideelevatorThere is also.In distribution centers where the products handled are small, fully automatic racks may be installed throughout the building.
Warehouse form
Depending on the items to be stored
It is divided into.Disinfect imported foodsfumigationSome warehouses are equipped with warehouses, and some warehouses have enhanced fire and waterproof measures depending on the items such as dangerous goods.
Warehouse distribution center
However, at present, each companystockReduction andJust-in-time production systemBy (JIT)lead timeI am worried about how to reduce the residence time of cargo, such as reducing the amount of cargo.supply chain managementな どlogisticsDue to the sophistication of the warehouse, the warehouse is not a place to store what comes in for months, but from overseas or domestic.原料Is collected工場Sent to and producedProducts retail storeIt is becoming a "part of the distribution chain" until it is delivered and sold to, and if the cargo stays at a short time, it is shortened to hours or days or less.
Here, the warehouse is a base that temporarily stores the raw materials that are brought in according to the demands of each factory and immediately delivers them to each factory, and the products delivered from the factories are requested by the retail stores. It is a base that responds to sorting and delivers to all over the country.In addition, to finish the product in the form of putting it out in the store, such as packing, packaging, and price tagging.Distribution processingIt is also a place to do.In the warehouseComputerInformation equipment connects production to salesInformation systemOperated as part of (thatInformation systemIs built by the customer company or by the warehouse company on your behalf), the position of the internal cargo (goods and raw materials) is all grasped by the system, and the delivery of each cargo is at the retail store. Freight will be delivered immediately if instructed by the customer's headquarters, etc.TrackWill be sent to the waiting platform.Convenient for position grasping and cargo handlingInformation systemThere is also a warehouse equipped with a building-sized automatic rack linked with.The goods stored in the rack are automatically sent to the conveyor according to the instructions of the information system, and go straight to the packing workshop or truck yard.
The storage fee, which was the main source of revenue for the warehousing industry, has fallen sharply, making it difficult, but on the contrary, the customer's logistics businessア ウ ト ソ ー シ ン グAlong with this, it is also possible to take orders for logistics operations that customers have been self-employed and take over the entire business, which can be used as a new major source of revenue.
Reuse of abandoned warehouses and real estate industry
A dilapidated warehouse that cannot keep up with the trend of advanced logistics has been closed.office buildingOrApartmentOrParking LotIn many cases.
In fact, the source of profits for many warehouses in Japan was once the river.canalAlong, oldHighwayI made it by demolishing the warehouse I had along the roadoffice building,Apartment,Shopping centerBy management such asReal estate leasingIs.A long-established warehouse companyLand priceMany I bought in the cheap eraLand assetsSince they own (so-called unrealized gains), they often over the whereabouts of effective utilization of their assets.Takeover bidIs subject to corporate acquisition by.
ContainerizationIn the flow of cargo moving to new container ports, a large number of old and abandoned large warehouses are being abandoned in port areas and along rivers in many cities in Europe and the United States.Landscape,security(Crime prevention) It has become a headache problem.crimeIn addition to being a hotbed for1980 eraAt the endUnited KingdomOften inIllegal occupationAfter being doneRavepartyIt was once used as the venue for.
Abandoned warehouses have been treated in various ways in Europe and the United States to regenerate the old harbor that was ruined.DemolishedWaterfrontOf the district business centeroffice buildingIt will be the site of the site, or the warehouse building will be renovated as it is (Remodel) BeingMuseum-Museum・ ElegantShopping centerBecomeWaterfrontA large apartment that creates a lively atmosphere in the district or is almost untouchedAtelier,Gallery,Restaurants,ク ラ ブIt may be remodeled into an advanced art district. (Famous as a luxury shopping district todayニ ュ ー ヨ ー ク OfSohoThe district is a textile warehouse that was originally closed.loft(Upper floor, attic)ArtistUsed as an atelier,GalleryThe beginning of the development is the accumulation of art-related people. )
However, in Japan, to change the use of a warehouse to a residential or commercial facility,Fire Service Act,Building Standards LawStrict standards (window, Fire prevention equipment, seismic retrofitting), so it is difficult to realize it because it costs a huge amount of remodeling cost to convert it.Therefore, it is scrapped and built or left unattended, and the way to revitalize the Japanese warehouse district by an inexpensive and unique method is closed.
However,Hakodate(KanamoriRed Brick Warehouse),Otaru(Otaru CanalBrick Warehouse District),Yokohama(Yokohama Red Brick Warehouse),Kanazawa(Ishikawa Prefectural Museum of History),Maizuru(Red brick warehouses),Ayabe(Gunze Museum),Kobe(Kobe HarborlandBrick warehouse restaurant area),Himeji(Himeji City Museum of Art),Takamatsu(Kitahama alley), Etc., has a prewar warehousePort townIn such places, commercial facilities and museums that preserve, restore, and divert old warehouses have been managed with a reasonable budget, and have succeeded in attracting customers.
trunk room
In Japan, it has been common since the 40s and 50s.Individual,CompanyA part of the warehouse spacetrunk roomA business format that lends under the name has appeared.Antique,A paintingWorks of art, such asSkiBoards, surfboards andfurSeasonal household goods, temporary storage of household goods when moving or remodeling, various corporate documents and books, etc.hospitaloldX-ray film,Medical chart,BroadcasterMany businesses sell it as a space for storing film that has already been shot or aired (these companies also offer delivery services to customers upon order).
Many individuals around the citySingle-Family HomenotApartmentThe need for a luggage compartment is increasing because we live in Japan and have little storage space.wealthy classIt can be expected that the number of customers will increase from the target to the middle class.
Assembled storage
A small unit type storeroom that has appeared in recent years and is sold by various companies.It is basically made of steel plate and is mainly used for outdoor storage, garages, disaster prevention warehouses, etc. in detached houses.
Manufacturer
Matsumoto Storage (Fuji Sangyo)
(Saily series)
Iris Oyama(Wooden and resin are also available)
(wooden)
Logistics facility provider
Warehouse market
JapaneseLogistics real estateRegarding the market, as of 2010, a major logistics companyJapan GLPAnd Prologis (AMBIncluding) in JapanLogistics real estateIt supplied 51% of the floor area of ​​the market.Of a major developerMitsui FudosanShare 1%,House maker OfDaiwa House IndustryShare is about 2%.
Floor area share with major players in the Japanese logistics real estate market (2010)[5]
Advanced logistics facility
Has advanced featuresLogistics real estateAbout (warehouse)Advanced logistics facility".This term isPrologis,GLP(GLP J-REIT)[6],Mitsui Fudosan(Mitsui Fudosan Logistics Park Investment Corporation)[7],Sumitomo Corporation(SOSiLA Logistics REIT Investment Corporation)[8]It is used by etc.

Advanced logistics facility brand
Related item
Japanese Logistics REIT
footnote
References
外部 リンク