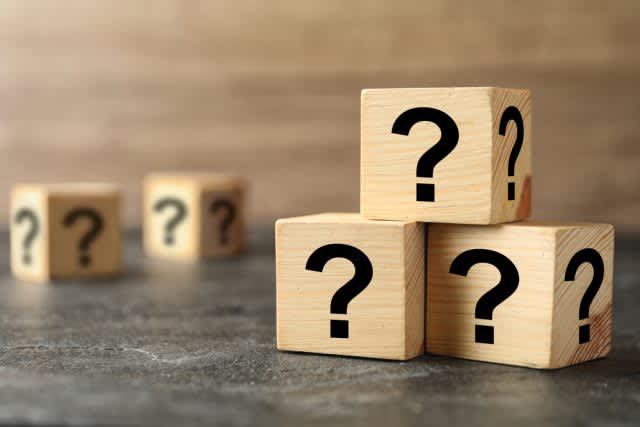 写真 
Compare 1000 million with "calendar year gifts" and "lump sum gifts".How much difference will you make in the end?
 
If you write the contents roughly
That way, you can submit it as evidence when a tax audit comes in. 
What is a calendar year gift? Gift tax has a basic deduction of 110 million yen per year.Utilizing this basic deduction, up to 110 million yen every year ... → Continue reading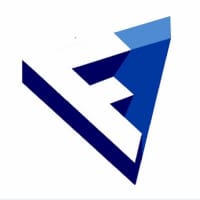 Financial field
Financial Field publishes articles every day with the motto of "Solutions for questions and concerns about money are easy to understand." Financial fields can solve problems that are difficult to discuss, such as tuition, inheritance, loans, investment, insurance, etc.
Professionals such as financial planners, lawyers, certified public accountants, and tax accountants provide easy-to-understand news about user questions and the latest trends related to money.
---
Wikipedia related words
If there is no explanation, there is no corresponding item on Wikipedia.

Tax investigation
Tax investigationWhat is (Zeimuchosa)?Tax collectionThe institutionTax paymentPerson ofDeclarationContentsBooksThis is a series of investigation procedures that are confirmed by such means as, and if there are any errors, corrections are requested.For tax audits裁判 所fromWritGotForced investigationDocrime ProsecutorTotax evasionAs a criminalAccusationI doCriminal investigationBesides, it is appropriateTaxationFor doingTax investigation,Delinquent taxesFor doingProperty investigationThere is.Tax auditNational Tax Law,National tax collection lawPurely done on the basis ofAdministrative investigationIs[1]..Tax audits are mainlyNational Tax AgencyAnd itsLocal branch officeIsIRS-National tax office-Tax office,CustomsIs done by.
Overview
Field survey status (in Japan)
 
number
Missing declaration
Omission of declaration
Income amount
Additional tax amount
Self-assessed income tax
68Thousands
56Thousands
5,008Billion yen
(739Ten thousand yen)
742Billion yen
(110Ten thousand yen)
Corporate tax
95Thousands
70Thousands
8,232Billion yen
(866Ten thousand yen)
1,707Billion yen
consumption tax
Individual
36Thousands
29Thousands
-
186Billion yen
(52Ten thousand yen)
Corporation
91Thousands
52Thousands
-
452Billion yen
(49Ten thousand yen)
inheritance tax
12Thousands
10Thousands
3,296Billion yen
(2,657Ten thousand yen)
670Billion yen
(540Ten thousand yen)
2014 (Heisei26 years) Business year[2]
Amount per case in parentheses
Japaneseincome tax,Corporate tax,inheritance taxStarting withNational taxIn many cases, the taxpayer himself has jurisdictionTax officeへincomeSuch asDeclarationTo determine the tax amount and pay this tax amount by yourselfTax return systemIs taken[† 1]..However, as long as you file your tax return yourself, there is a risk that the content and tax amount will be incorrect, or that you will be unfairly exempt from tax payment due to a false declaration by a malicious taxpayer.[3]..According to the documents of the NTA in Japan, "The NTA and its jurisdiction so that such false declarations do not spread and taxpayers do not feel unfair in taxation.[† 2]Is done to correct the mistakes of taxpayers who are found to have not properly fulfilled their tax obligations.[4]Is said.[† 3]
The taxpayers surveyed areKSKUtilizing the system (national tax comprehensive management system),DatabaseAccumulated inincome tax,Corporate taxBased on the contents of the declaration, information on various materials, information gathering in advance, etc.Industry・ Focusing on taxpayers who are presumed to be malicious and committing a large amount of fraud, based on the viewpoint of business type and business scale, and finally based on the selection eyes cultivated through many years of investigation experience of national tax inspectors. Has been selected for[5]..As the beginning of the investigationIRS,Tax officeInformation provided by telephone or letter to the editor,PolicemenfromTax reportAnd so on[6].
After preparing for the investigation, the taxpayer will be asked to submit documents, make a phone call, and come to the police station to correct the tax return.transactionWas bookedBooksInvestigate documents, etc.Field survey", Investigate business partners to check the transaction status of taxpayers"On the other hand, investigation, Taxpayers'AssetTransaction to know the situation and transaction statusbankTo investigate the"Bank survey"Is carried out respectively[7].
In the field survey,National tax inspectorEt al. With a photoIdentificationIt is said that you must show this when you carry a mobile phone and receive a request from a taxpayer.[† 4] As a general rule, it is done in the presence of the taxpayer himself, but if necessary, he is involved.Tax accountantCan be attended by qualified persons such as[† 5] [8].
If an error is found in the tax return, the missing tax returnincome tax,Corporate taxIn addition to the amount of this tax, as a general rule, depending on the content and situationUnderreported additional tax, Undeclared additional tax[9],Heavy taxEtc. are imposed[10]..In addition, as overdue interest,Delinquent taxPayment is required.
Survey method
Inspection investigation status (in Japan)
Start case
Processing matter
Accusation
Tax exemption amount
the amount
Accusation
189Piece
181Piece
115Piece
138Billion yen
(76One million yen)
112Billion yen
(97One million yen)
2015 (Heisei27 years)[11]
Amount per case in parentheses
Forced investigation
Collection staffVoluntary surveyTo determine whether or not a delinquent taxpayer has the ability to pay taxes voluntarily based on the materials collected by[12],National tax collection lawIn Article 142,propertyBy collection staff as part of the investigationsearchIs recognized[13]..According to Article 142, Paragraph 1 of the National Tax Collection Act,Delinquent taxesIt stipulates that it is possible to search for delinquent property, residence or other places when necessary.This disposition is for national tax collectionSelf-execution rightBecause it is recognized as part of裁判 所 OfWritIs not required, and it is understood that it can be done at any time if the collection staff deems it necessary for delinquent disposition, and the delinquent cannot refuse the search.Although there are no direct penalties under the National Tax Collection Act for refusal or obstruction of searches,Crime of obstructing public affairsIs applied[14]..If the collection staff finds property that can be seized as a result of the search, they can seize it in accordance with the provisions of Article 47 and below of the National Tax Collection Act.note that,Local tax law(Law No. 25, July 7, 31)Prefectures-市町村Since the tax collectors are allowed to dispose of various local taxes in arrears according to the example of the National Tax Collection Act, the tax collectors alsoLocal taxThe above-mentioned search can be carried out for the delinquent disposition of.
In addition,National Tax Crimes Control LawKnown as "Marsa" according toNational Tax Bureau Inspection Department (Investigation Inspection Department)It is,tax evasionFor suspected taxpayers裁判 所 OfWritForcibly conduct an investigation and obtain materials related to tax paymentSeizedHave the authority to do.Taxpayers cannot refuse this investigation.note that,Criminal investigationIn response to the question asked by the inspector to the taxpayerSilent rightThere is no obligation to announce that, but the right to remain silent is guaranteed for criminal investigations.If tax evasion is evidencedProsecutor's officeToAccusationIn that case, it will be treated as a criminal case.However, it is limited to cases where the amount of tax exemption exceeds 1 million yen and it is assumed that malicious disguise concealment work has been done.[15].
Approximately 200 surveys are undertaken and processed annually.In recent years, there have been many methods of improperly recording expenses.tax havenThere are also cases of using international transactions.Most of the funds obtained from tax evasion are concealed as cash, deposits and savings, securities and gold bullions.From the national tax inspectorProsecutorAccused of2010 (22) There were 152 cases in which a first-instance judgment was handed down, and all were convicted.[16].
Voluntary survey
Unlike compulsory investigationsNational Tax LawProvisions of Article 34-6, Paragraph 3[† 6],National tax collection lawProvisions of Article 141[† 7]According toNational Tax Bureau Investigation Department, Investigator of the competent tax office,National Tax Bureau Material Research DivisionInspector,National Tax Bureau Collection Department, Refers to an investigation conducted by a taxpayer's consent (hereinafter referred to as the "staff") of the tax office in charge.[† 8]..Most of the general tax audits are this voluntary audit.As stipulated in the same paragraph, the employee can ask taxpayers questions about taxes.Question inspection rightThe taxpayer is not granted the right to remain silent on this question, and penalties are provided in the case of false statements or non-answers. [† 9]..Even if you refuse the investigation, there is no penalty at all, it is not a so-called pure voluntary investigation, and if you refuse without a justifiable reason, you will be imprisoned and fined.Indirect compulsory investigationIt is also said.
When a voluntary investigation (indirect compulsory investigation) is conducted, a qualified person such as a taxpayer or a tax accountant[† 10]It is common to be notified in advance by phone or in writing at least one week in advance.If it is not convenient for the indicated schedule, you can request a change in the schedule.However, if it is necessary to confirm the actual business situation as it is, such as for a business operator doing business with cash, it is permitted to conduct an unannounced investigation without prior notice.[17][18]..This advance notice is provided for about 8% of income tax surveys and about 9% of corporate tax surveys.[19].
scale
Most of the general voluntary investigations conducted by the relevant staff of the competent tax office are conducted by one or two people over a week.On the other hand, when conducting a survey without prior notice to a business operator engaged in cash business, it is common for four or five people to conduct the survey.In the investigation under the direct jurisdiction of the National Taxation Bureau, the scope of the investigation is large, so a team of 1 or more people is formed and it takes more than a week to carry out.[20][21]..Taxpayers who undergo a tax audit can know in advance the work history (affiliation information) of tax officials who come to the tax audit.[22].
Main points of interest
For businesses
The cause of tax omissions pointed out in tax audits is largely "SalesExclusion ""InventoryExclusion ""ExpenseIt is summarized in "Disguise of".The point of the investigation is to determine whether or not there was concealment or disguise.[23]..If the fact that the tax return was concealed or disguised was found, Article 68, Paragraphs 2 and 3 of the General Rules for National Taxes[† 11]Stipulated inHeavy taxSubject to [24] [25] [26] [27].
Cash management status

Money register and actualcashIs there a balance?Do you have a donburi account?

Fund flow and management status

How do you place orders, deliver, and settle payments from what kind of business partners?

Deferred sales

Originally it was sales for that period, but isn't it supposed to be sales for the next period?

Missing accounting for self-consumption

Can be used for private useProductsThe消费If so, is there any omission of sales recording for that amount?

Inventory omission

Are you underestimating your inventory?Are you cheating on the forms for that?

Consistency of forms

Quotation,Invoice,Delivery note,receiptDo you have all[† 12]..Is there any unnatural date or amount stated?

Classification of repair costs and capital expenditures

If a large amount of repair costs are recorded, is the value of the object increasing beyond the "restoration"?

Expenses for private expenses

Have you expensed the representative's private expenses that are not related to the business?

Unauthorized savings by representatives

The representative is the person or家族Isn't there any illegal savings in the name of?

Personnel cost management status

Employee OfTax withholdingIs there a leak?fictitiousPersonnel expensesIsn't it recorded?

Confusion between taxable purchases and tax-exempt / tax-exempt purchases of consumption tax

Does the recorded taxable purchase amount include tax exemption / tax exemption?

Unauthorized refund of consumption tax

FalsehoodUnauthorized by the declaration ofconsumption taxHave you received a refund?[28].

Revenue stamp not attached

Revenue stampBy forgetting to paste, reusing, imitating, etc.Stamp taxIs there any unpaid payment?
End
As a result of the investigation, when there is an error in the content of the tax return and additional tax payment is required, the date of submission of the tax return in the case of amended tax return, and the date of issuance of the tax return notice in the case of correction / decision The deadline for delivery is one month later.In most cases, additional taxes (underreported additional tax, undeclared additional tax, non-payment additional tax, heavy additional tax) will be levied.In addition, payment of late tax is required[29]It should be noted that.In addition, the approval of the blue declaration may be revoked.
Declaration approval
It means that the taxpayer's tax return was correct.If there are no special instructions, the taxpayer will be sent a document stating "Notice of Survey Results".Although it does not lead to an error in filing, if there are any guidance items regarding future filing, keeping of books and documents, recording, and preservation, the end of the tax audit will be clearly communicated after explanation and guidance to that effect. Be[8]..In the past, taxpayers were sent a "tax return approval" notice.[30].
Amendment declaration
It means that the taxpayer voluntarily amends the tax return after being pointed out by the staff concerned.If an error is found in the tax return, the taxpayer will be explained to the taxpayer about the error in the tax return.In this case, it is common to recommend an amended tax return to correct any errors in the tax return.[8]..Even if you are dissatisfied with the indication, if you file an amendment report, you cannot, in principle, file a complaint later.[31].
Correction / decision
If the taxpayer does not submit the revised tax return, the tax office chief will ex officio revise the taxpayer's tax return and notify the correct tax standard, tax amount, etc. and the additional tax amount.A "correction notice" or "decision notice" will be sent to the taxpayer[8]..If the taxpayer is dissatisfied with this disposition,Tax Office ChiefRequest for re-investigation, orNational Tax TribunalYou can make a request for examination.[31][32].
Additional tax levy decision
If the additional tax amount is generated as a result of the tax audit, in addition to the additional tax amount,penaltyIn most cases, you will be obliged to pay additional tax (underreported additional tax, undeclared additional tax, non-payable additional tax, or heavy additional tax) or negligence tax (in the case of stamp tax).In that case, the "Notice of determination of additional tax levy" and "Notice of determination of negligence tax levy" will be sent to the taxpayer.
Revocation of approval for blue filing
As a result of the tax examination, the taxpayer of the subject of the investigation describes or records all or part of the transaction in the book documents created by concealing or disguising it, and all other matters that have been described or recorded. If the tax office chief finds that there is a good reason to doubt its truthfulness, the approval of the blue tax return will be revoked for the declaration of additional tax and incidental tax, as well as the declaration of income tax and corporate tax. May be received from the tax office chief [† 13][33][† 14][34] ..In that case, after the cancellation, you will not be able to receive various special tax measures (tax incentives).
Rights relief procedure
Request for re-investigation
If you are dissatisfied with the disposition made by the tax office chief, etc., as a general rule, file a complaint (request for re-investigation) with the tax office chief, etc. within 3 months from the day following the day you received the notice of disposition. can do.
Request for examination
If you are dissatisfied with the disposition taken by the tax office chief, etc., do not request a re-investigation and directlyNational Tax TribunalYou can file a complaint (request for examination) with the chief.As a general rule, within 3 months from the day after receiving the notice of disposition, and within 1 month from the day after receiving the copy of the re-investigation decision if it is done after requesting re-investigation. ..
Lawsuit
National Tax TribunalIf the disposition after the decision of the chief is still dissatisfied, a proceeding may be filed in court within six months from the day following the day when the decision was made.
Works that deal with tax audits
footnote
注 釈
Source
References
Related item
外部 リンク