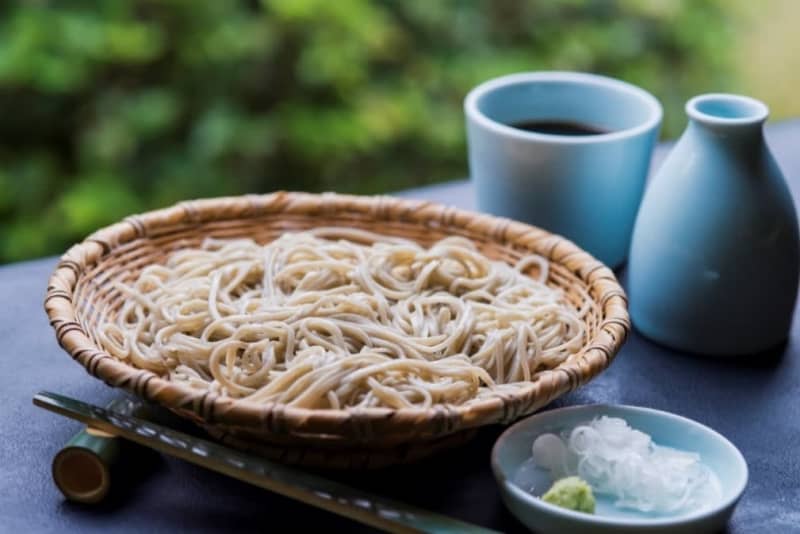 写真 
"Why don't you come to eat spring soba?" Bungotakada City, Oita Prefecture, new soba where you can enjoy "4 fresh"
 
If you write the contents roughly
Bungotakada City has a soba "certified store system". 
Many people may think of "new soba" around October and November, but there is also "spring new soba".Oita… → Continue reading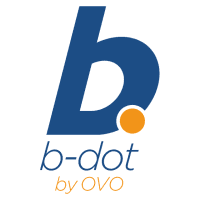 b.
Information site for business people. We will deliver original information such as business information, regional promotion, agriculture, forestry and fisheries, sports. Operated by Kyodo News.
---
Wikipedia related words
If there is no explanation, there is no corresponding item on Wikipedia.

Bungotakada(Bungo Takadashi) isOitaLocated in the northCity.
Geography
Northern Oita prefectureKunishigashimaLocated in the western part ofSeto Inland SeaAt the end ofSuo NadaFacing.The city centerSecond-class riverIt spreads over the Takada district, which stretches out in the plains along the Katsura River, and once prospered as a shipping and commercial district.In the Tamazu area on the north side, there is a hilly area that was also used as the site of Takada Castle, and a residential area has been cultivated since the Edo period. NakatsuAbout 30 minutes by car fromOita CityIt is about an hour's drive from the oldBuzen CountryとBungoMizusaki is located in Buzen Province and has a boundary marker.Bungotakada andUsa CityThe area is sometimes represented by an area called Nihou.Since it is located in the northern part of Oita prefecture, it has a close relationship with Nakatsu City and Usa City in terms of living and culture.Economically in a small economic zone centered on Nakatsu CityNakatsu metropolitan areaBelong to.
terrain
Due to the volcanic activity of Mt. Futago in the center of the Kunisaki Peninsula, rivers and valleys extend radially.As you approach the center of the peninsula, you will see an irregular mountain range that has been subjected to differential erosion of breccia tuff.There are also mesa-shaped Yayama and Inomureyama, but there are also Tennenji Yabakei and Nakayama Senboku where the rocks are exposed.The tongue-shaped ridge that extends along the coast is eroded by waves and forms a sea cave (Nagasaki nose, etc.).Unusual for Higashi Kyushu, it has a terrain with a view of the sea to the west.There are many coves where tidal flats appear, and it is a stop for migratory birds, and it is also a famous place to watch the sunset.Matama BeachIs also famous.
Adjacent municipalities
Place name
Former Bungotakada City
Even after the city was born, it basically uses the old large letters.However, two new towns were established around the beginning of Heisei (estimated, details unknown).ItalicIs a district whose large name was changed due to the Great Heisei Consolidation (Tashibunosho district).
Takada (former Takada Town)
Shinei (former Tamazu Village)
Tamazu (former Tamazu Village)
Ding (formerly Miwa Village)
Haruta (formerly Miwa Village)
Miwa (formerly Miwa Village)
Kunawa (formerly Kunawa Village)
World (formerly Nawamura)
Odawara (former Kawachi Village)
Sano (former Kawachi Village)
Forest (former Kawachi Village)
Arao (former Saito Komura)
Great power (former Saito Komura)
Tsukiji (former Saito Komura)
Nagaiwaya (former Saito Komura)
Matsuyuki (former Saito Komura)
Grassland (former grassland village)
Ichibata (former Toto Komura)
Umeki (former Toto Komura)
Karegawa (formerly Tohto Komura)
Shinshiro (former Toto Komura)
Kuresaki (formerly Kuresaki Village)
Aihara (formerly Tasomemura)
Ikebe (formerly Tasomemura)
Ueno (formerly Tasomemura)
Hirano (formerly Tasomemura)
Butterbur (formerly Tasomemura)
Middle (formerly Tasomemura)
Minezaki (formerly Tasomemura)
Mizusaki (formerly Sealed Tomura)
Kanaedai (independent from Ding)
Odama (independent from Takada and Tamatsu)
The following is the area where the town name was set up in a part of Oaza Takada due to the Great Heisei Consolidation. (Old town name revival movement).
Imamachi
Kajiya Town
Kanaya Town
Korenaga Town
New land
(I.e.
Chuo-dori
Hamacho
Honcho
Mizutori
In addition, in the Great Heisei Consolidation, in the Tasome district, "Tasome" was added to the beginning of the place name, and some of the large letters were changed.
Tashibuaihara
Tashibuikebe
Tashibuueno
Tashibuosaki (Minezaki before the merger)
Tashibuhirano
Tashibufuki
Tashibumaki (middle before the merger)
Tashibumanaka
Tashibuyokomine (Minezaki before the merger)
In 2015, the following towns were established by the construction of a housing complex.
Castle stand (separated from Tamatsu)[1]
oldMadama Town
The large characters were taken over by Bungotakada City.However, a large character called Nakamatama was set up in an area without large characters.
Nakamatama (formerly Matama Village. It was an area without large letters until it merged as Bungotakada City.)
Ohira (former Matama Village)
Nishimatama (formerly Matama Village)
Usuno (formerly Usuno Village, renamed from Higashi Matama at the time of merger as Matama Village)
Oiwaya (formerly Kamimatama Village)
Black soil (formerly Kamimatama village)
In front of the castle (formerly Kamimatama Village)
oldKakaji Town
The large characters were taken over by Bungotakada City.
Kakaji
Appearance
夷 (formerly Mie Village)
Kamikakaji (formerly Mie Village)
Kataku (former Miho Village)
Obata (former Miho Village)
Feather (former Miho Village)
History
Ancient times
718(YoroXNUMX years) The story of Usa Hachiman GodRokugo Manzan(Although this age is legendary, temples were formed on the Kunisaki Peninsula from Nara to the Heian period).
Around the end of the Nara period, Usa Mirokuji was built in the forest area.A tile that seems to belong to Yakuonji Temple has been excavated from the Kawaragama site in the adjacent Sano area.
In the late 11th century Tashibunosho areaUsa ShrineRecognized as one of the most important manors inTasomesoYa is opened.
As a manor of Mirokuji Temple in Usa Jingu Temple in the 11th centuryTokoso,,,, are set up.
Late Heian period Rokugo ManzanCulture flourishes, Oita's oldestCliff buddhaIsKumano Cliff Buddha, The natural god of the Kunisaki Peninsula was likened to Fudo Myo,Maki DaidoA huge group of Buddhist statues that still exist in Japan was created.
The oldest existing wooden building in Kyushu at the end of the Heian periodFukiji OdoIs erected.
中 世
The early modern period
Modern times
1889(22th year of Meiji)4/1 The following towns and villages, which are in the current city limits, have been established by the enforcement of the town and village system.

Takada Town, Tamatsu Town, Kunawa Village, Miwa Village, Kawachi Village, Totoko Village, Nishitoko Village, Kusachi Village, Kuresaki Village, Tasome Village, Nishi Matama Village, Naka Matama Village, Kamimatama Village, Usuno Village, Misaki Village・Miura・ Mie Village

1907(Meiji 40) April 4 Takada Town, Tamatsu Town, Kunawa Village, and Miwa Village merge on an equal footing to become Takada Town under the new town system.
1941(Showa 16) April 4 Nishi Matama Village and Naka Matama Village merged on an equal footing to form Matama Village.
1941(Showa 16) October 10 The heavy rain that continued from the previous day caused the Mihata Dam to collapse, causing a major disaster including the town area.In the Nagaiwaya district, there are stories that the main hall of Tennenji Temple and Gomadou were washed away, and that Kuwano Kunichi lost his life to help the children who were washed away.
1951(Showa 26) April 4 Takada Town, Kawachi Village, Toto Ko Village, Saito Ko Village, and Kusachi Village merge on an equal footing to become Takada Town under the new town system.
1954(Showa 29) January 3

Incorporated Kuresaki Village into Takada Town.
Matama Village, Kamimatama Village, and Usuno Village merged to form Matama Village.

19545/10 Takada Town changed its name to Bungotakada Town.
19545/31 Incorporated Tasome Village into Bungotakada Town.At the same time, Bungotakada Town enforced the city system,BungotakadaBecomes
19548/31 Kakaji Town, Miura Village, and Mie Village merged on an equal footing to form Kakaji Town.
1955(30) January 1 Matama Village enforces the town system and becomes Matama Town.
March 1955, 30 (Showa 3) Incorporated the Mizusaki district of Kaido Village into Bungotakada City (the other areas of Kaido Village merged with Usa Town and Kitamajo Village on an equal footing to become Usa Town).
March 2005, 17 Bungotakada City, Matama Town, and Kakaji Town merged on an equal footing, and the new city system was adopted.BungotakadaWas launched.
Municipal
Located on the west side of the Kunisaki Peninsula, commerce had developed as a key point of shipping until the Showa period.Townscape and heritage at that timeShowa TownThe shopping district revitalization policy that utilizes the above is famous.In addition, it is known as a town of immigrants because of its detailed measures for immigrants, and it is a top regular in the countryside best ranking where Shin Takarajimasha wants to live.
Successive mayors
| 代 | Name | Inauguration date | Retirement date |
| --- | --- | --- | --- |
| Mayor Executor | Nobuyoshi Yasunaga | April 2005, 3 | April 2005, 4 |
| First-third generation | Hirofumi Nagamatsu | April 2005, 4 | April 2017, 4 |
| 4,5 fee | Toshio Sasaki | April 2017, 4 | Incumbent |
City council
Parliamentary structure
(As of May 2019, 3)
| Parliamentary name | of people |
| --- | --- |
| Hoshokai | 3 |
| Toyotomo Club | 3 |
| New government | 2 |
| Shinyukai | 2 |
| Toyoyamakai | 2 |
| Suokai | 2 |
| Independent | 3 |
IndependentJapan Communist PartyIncludes one member of the city council.
municipal office
Takada Government Building (former Bungotakada City Hall / Assembly Establishment Government Building)
Matama Government Building (formerly Matama Town Hall)
Kakaji Government Building (formerly Kakaji Town Hall)
National/prefectural government
National politics
House of RepresentativesSmall districtIn the election,Oita 3 wardBelongs to.Most recent48th House of Representatives general election(2017The elected members in October) are as follows.
Prefectural government
In the Oita Prefectural Assembly election, the city forms one constituency.The fixed number is one.The latest Oita Prefectural Assembly member election (2019The elected members in October) are as follows.
Yutaka Koumi (Liberal Democratic Party)
公共 機関
Prefecture administrative agency
Northern Promotion Bureau Bungotakada Office
Northern Health Center Bungotakada Health Department
Bungotakada Civil Engineering Office
Judiciary
Economy
industry
Major industries
Industrial population
Major companies headquartered in Bungotakada
Sugumi Co., Ltd.
West Japan Civil Engineering Co., Ltd.
Major companies that have expanded into the core industrial park in northern Oita
TRI Kyushu- Sumitomo RikoGroup companies, manufacture and sale of anti-vibration rubber and hoses for automobiles
TRI Oita AE-Sumitomo Riko Group company, manufacturing and sales of synthetic resin products for precision equipment
East Plastic Engineering-Manufacture and sale of plastic injection molded products and injection molding dies
Kitada Metal Industry Co., Ltd. --Large stamping, arc welding, spot welding
Cam-Manufacture and sale of precision engineering plastic molds and molded products
HIROTEC-Design and manufacture of automobile parts
Asano Gear Kyushu-Design and manufacture of gears and gear devices
Toyo Kyushu-Manufacturing and sales of automobile parts
Specialty goods
Japanese buckwheat noodles(The planted area of ​​spring soba is the top in western Japan)
Leek(Top production in western Japan)
peanuts(One of the best production volumes and varieties in western Japan)
Physalis(Domestic top class shipment volume)
Cape crab (branded blue crab)
SunflowersOil (20 sunflowers are cultivated in Nagasaki nose)
Bungo duck
Bungo beef (rice-finished beef)
Sister cities/partner cities
Domestic
Region
population
Population distribution by age in Bungotakada City and the whole country (2005)
Population distribution by age and gender in Bungotakada City (2005)

■

Purple-Bungotakada City

■

Green-All over Japan


Changes in the population of Bungotakada City (corresponding area)

Ministry of Internal Affairs and CommunicationsStatistics Bureau CensusThan
Education
high school
Elementary and junior high school
Junior high school
primary school
Social education facility
Transportation
空港
The nearest airport isOitaKunisaki CityIt is inOita Airport.
Railway line
* There is no railway line in the city.Long time agoOita Kotsu Usamiya LineWas passing.
Bus / shared taxi
In the JTB timetable, the Bungotakada bus stop is listed as the central station.
Daiko Northern Bus - Oita trafficgroup.Airport Limited Express that connects Bungotakada City and Oita AirportNorth linerThere is a line connecting the center of Bungotakada City and Usa City (Usa Station / Yokkaichi), and a line connecting the center of Bungotakada City and Kunimi Town in Kunisaki City via the former Matama Town / Kakaji Town.All routes to the inland area of ​​the city have been abolished and converted to a shared taxi for citizens (see details).Daiko Northern Bus #Takada Sales Officereference).
Citizen's shared taxi --Mainly operates by connecting inland villages with the center of Bungotakada City, the center of the former Matama Town, and the center of the former Kakaji Town.
道路
General national road
Prefectural road
General prefectural road
Oita Prefectural Road 525 Takada Port Line
Oita Prefectural Road 548 Jizo Pass Odawara Line
Oita Prefectural Road 655 Shinshiroyama Kaori Line
Famous places, historic sites, sightseeing spots, festivals, special events
Nearby Tourist Spots
Main sights, historic sites, etc.
In Bungotakada City, it was deployed throughout the Kunisaki Peninsula.Rokugo ManzanMany temples are transmitted.Many temples belong to the academic temple "Honzan" and the training temple "Nakayama".
Festivals and events
Famous people
政治家
Sengoku warlord
scholar
Cultural person
announcer
athlete
soldier
Radio Ginza
Bungotakada CityFukuoka7 TV stations (5 commercial broadcasters) can be received, so in the cityKitakyushu relay station(Sarakura) Is very often seen as a house with an antenna. (Especially in the coastal areas of the former Matama Town and the former Kakaji Town, there are even houses with only one Kitakyushu relay station, and some households cannot watch the programs of the Oita station.)Yamaguchi Hofu BureauThe radio waves of Ehime and Hiroshima can be received and can be viewed, and depending on the conditions such as the weather, it may be possible to receive TV broadcasts from Ehime and Hiroshima. Even in FM broadcasting, Fukuoka prefecture (near prefecture)Yukuhashi-Kitakyushu Bureau),Yamaguchi (Hofu Bureau),Ehime(Matsuyama Bureau) Broadcasts from 3 prefectures can be received, AM broadcasts can be received up to radio stations in Osaka, and at night South KoreaSince it is possible to receive to stations in neighboring countries such as eastern Japan and stations in eastern Japan, it is also possible for local stationsinterferenceThere are also things to do.
For this reason, commercial broadcasters, which have only three stations in Oita, may broadcast or film programs that are not online.20067/31IsTV West JapanFuji TV series that can be viewed onMezamashi TV"Mezamashi Gymnastics Caravan" visited the city.Also,2004ToTVQ Kyushu BroadcastingCan be viewed at (however,TV OitaBut it's about a month late. ) "Good luck!A business trip appraisal has also been visited.
Zip Code
Bungotakada Post Office: 879-06xx, 879-07xx, 879-08xx
Japan Post: 872-11xx
Kakaji Post Office: 872-12xx
Other
Cable TVCan be viewed within the subscriberCS broadcastingAnd citizen channelsSatellite broadcastingSince there is only the Shintama Government building as the receiving station, it may be difficult to receive in bad weather such as lightning strikes and heavy rain, and it may become impossible to watch.
Source
外部 リンク