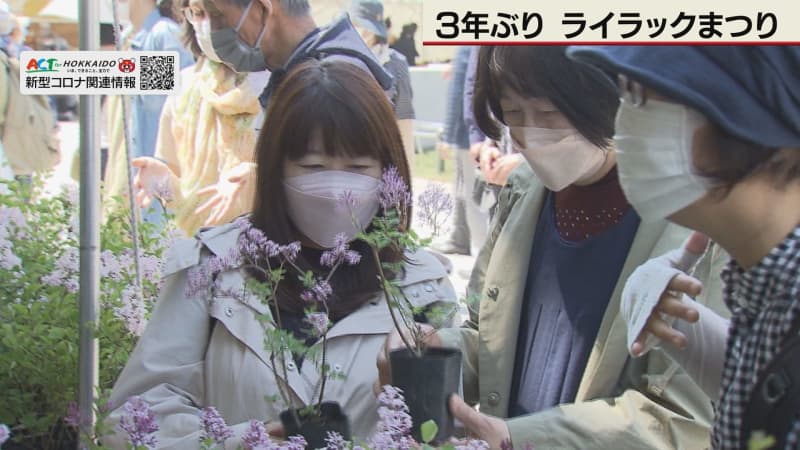 写真 
Sapporo Lilac Festival Held for the first time in XNUMX years Eating and drinking on the cafe terrace
 
If you write the contents roughly
An event will be held at Kawashimo Park in Shiroishi Ward on the 28th and 29th. 
The Sapporo Lilac Festival, which announces the early summer of Sapporo, has begun today at Odori Park.Shadow due to the spread of corona infection ... → Continue reading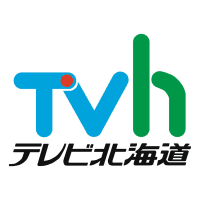 TV Hokkaido
We will mainly deliver daily news of Hokkaido.
---
Wikipedia related words
If there is no explanation, there is no corresponding item on Wikipedia.

Downstream park(Kawashimo Koen)SapporoShiroishi WardIt is inpark.
Overview
First in Shiroishi WardGeneral parkFully opened in 1999 (Heisei 11).It is a tree in Sapporoラ イ ラ ッ クThere is a "lilac forest" where 200 trees of 1,700 species are planted from all over the world. Created based on the "Forest Basic Concept"[5]..Lilac collection selected varieties suitable for Sapporo's climate, and many were grafted with branches from Royal Botanical Gardens in Canada.[5]..We also collect from the United States, China, Germany, etc.[5]. Also,William Smith ClarkAlso planting lilac descendants donated to the United States[6].. 『Sapporo Lilac Festival』In addition to being a downstream venue, variousEventsIs being held.
Facility
The bathroom of the Relax Plaza was open by pumping hot springs, but due to a breakdown of the hot spring well pump equipment that occurred in 2009 (21), tap water continued to be used as a substitute.[7]..As a result of investigation and examination, it was found that the hot spring pipe was damaged due to deterioration over time.[7], It is difficult to secure a stable amount of hot water even if a large amount of repair costs are spent, so we abandoned the resumption of business at the hot spring and decided to continue business with tap water.[7].
Relax Plaza

Business hours: 9:00 --21:00
Closed days: Every Monday, annual maintenance, year-end and New Year holidays
Indoor park
Pool

Hydrophilic pool (water depth 110 cm)
Infant pool (water depth 50 cm)
Jacuzzi
Warm break room

bathroom

Cold water
Hot water
Sleeping whirlpool

Walking course

Health sidewalk

Restaurant (Lira Park)
Free rest area
Toddler corner

Baseball field

Both wings 92 m

Tennis court

4 artificial turfs with sand

Park golf course

Closed days: Every Monday (if Monday is a holiday, the next day, or a day other than the nearest holiday)
18 holes

Grand golf

Walking ski

Ski mountain

Playset open space

Lawn open space

Wall fountain / observatory

Wall fountain
Canal
Small fountain
Observatory

Lilac forest

French lilac
Here Shinshi Flora Lilac
Preston lilac

Picnic Square

Opening period: April 4th to November 29rd
Fire usage time: 10:00 --16:00
Furnace (20 units)

Hometown Hill
footnote
Reference document
Related item
外部 リンク
Shiroishi Ward(Shiroishi) isSapporo OfAdministrative district.
Geography
Shiroishi WardToyohira RiverとAtsubetsu RiverSandwiched between[1]..The transportation network extending from east to west is well developed.Hokkaido passenger railwayHakodate honsen,Chitose Line,Sapporo Municipal Subway Tozai Line,Hokkaido Central Bus,JR Hokkaido BusPublic transportation such as is the foot of the inhabitants of the ward[1].
History
The history of Shiroishi Ward isBoshin WarLost inSendai Domain OfShiroishi CastleCastle owner, Kojuro Katakura (Mr. Katakura) Began with the migration of vassals1871(MeijiIn 4 years), it was settled near the center of the present Shiraishi, which was called Tsukisamu.[2]..While enduring the cold of winter, the currentNational Route 12Along (from near Shiraishi Park)Shiroishi ShrineI was impressed with how I worked because I built a house in a short period of time.Pioneer OfMichitoshi IwamuraThe judge said, "Baishi VillageNamed[2].
Chronological Table
See "History" and "Shiraishi History Chronology"[2][3]
population
1975 195,644
1980 228,061
1985 263,938
1990 188,043
1995 192,102
2000 197,223
2005 201,307
2010 204,259
2015 209,584
Friendship city
Government office
National agency
Road agency
Hokkaido Mental Health Welfare Center
Independent administrative agencies, special corporations, etc.
public facility
Sapporo City Shiroishi Ward Citizens Center (inside Shiroishi Ward Complex Government Building)
Sapporo City Shiroishi Health Center (inside Shiroishi Ward Complex Government Building)
Sapporo City Shiroishi Ward Civil Engineering Center
Sapporo City Kita-Shiroishi District Center
Sapporo City Shiroishi Higashi District Center
Sapporo City Kikusui Motomachi District Center
Sapporo City Shiroishi Elderly Welfare Center
Sapporo City Poplar Youth Activity Center
Sapporo City Shiroishi Ward Childcare and Childcare Support Center "Chiafuru Shiroishi" (inside the Shiroishi Ward Complex Government Building)
Ai Work Shiroishi (inside the Shiroishi Ward Complex Government Building)
Sapporo City Silver Human Resources Center Headquarters / East Branch (in Refre Sapporo)
Intercross Creative Center (ICC)Sapporo City Digital Creation Plaza) (Sapporo City Industrial Promotion Center)
Sapporo City Waterworks BureauShiroishi Government Building
Sapporo City Toyohira River Water Treatment Center / Sapporo City Toyohira River Water Reclamation Plaza
Sapporo City Eastern Water Reclamation Plaza
Sapporo City Eastern Sewage Management Center
Sapporo City Eastern Sludge Center
Sapporo City Shiraishi Cleaning Office
Sapporo City Shiroishi Cleaning Factory
Sapporo City Satellite Research Institute
Sapporo City Metrology Inspection Center
Cultural facility
Sapporo City Picture Book Library (inside Shiroishi Ward Complex Government Building)
Sapporo City Higashi Sapporo Library
Shiroishi Folk Museum (inside Shiroishi Ward Complex Government Building)
Multipurpose facility / sports facility
public agency
Policemen
Shiroishi Police Station

Kikusui police box, Higashibashi police box, Higashi Sapporo police box, Shiroishi central police box, Nango police box, Kitago police box, Kikusui Motomachi police box, Kitato police box, Higashi Shiroishi police box
Fire
hospital
See "Medical Institution List (Shiroishi Ward)"[7]
Ishibashi Gastroenter Hospital
Hodong Hospital
Sapporo Respiratory Hospital
Sapporo Shiroishi Memorial Hospital
Sapporo Shiroishi Obstetrics and Gynecology Hospital
Sapporo Century Hospital
Sapporo Troika Hospital
Sapporo Royal Hospital
Sanjukai Hospital
Shiroishi Asuka Hospital
Shiroishi Central Hospital
Nagano Hospital
Higashi Sapporo Hospital
Yoshida Memorial Hospital
gas
Community broadcasting station
Education
Vocational school
See "List of schools subject to special student payments"[8]
high school
Prefectural
private
Junior high school
primary school
Authorized child institution
Kindergarten
City
Sapporo Municipal Kikusuimotomachi Kindergarten
private
Asahi kindergarten[9]
Shiroishi kindergarten[9]
Nango Sapporo Kindergarten[9]
Kitago Sapporo Kindergarten[9]
Licensed nursery school
City
Sapporo City Shiroishi Ward Childcare and Childcare Support Center[10]
Sapporo City Aoba Nursery School[10]
Sapporo City Higashi Sapporo Nursery School
Sapporo City Higashishiroishi Nursery School
Sapporo City Kikusui Infant Nursery School
private
Yuai Kitashiroishi Nursery School
Flying nursery school
Kikusuimotomachi Second Nursery School
Higashi Sapporo Kasuta Net Nursery School
Kikusui Suzuran Nursery School
Sapporo Airinyakata Daini Nursery School
Kashiwaba nursery school
Shiraishi Komasa Nursery School
Kitanohoshi Higashi Sapporo Nursery School
Kikusuimotocho Nursery School
Futaba nursery school
Kita Shiraishi Nursery School
Oyachi Takada Nursery School
Nango nursery school
Higashi Shiraishi Yukinko Nursery School
Makoto nursery school
Northern Star Shiroishi Nursery School
Higashikawaka Poppo Nursery School
Rescue Army Kikusuikamicho Nursery School
Shiroishi Usako Nursery School
Fist nursery
Kitago Suzuran Nursery School
Facilities other than school education
driving school
Shiroishi Chuo Driving Academy
Sapporo Inter Driving School
Vocational training schools, etc.
Sapporo Painting Technology Academy
Sapporo Plasterer Higher Vocational Training School
Sapporo Sheet Metal Higher Vocational Training School
Hokkaido Pipe Equipment Higher Vocational Training School
Seminary
Economic and industrial
Industrial park
Otani Distribution Business Complex
combination
Sapporo City Agricultural Cooperative(JA Sapporo) Shiroishi Branch, Kikusui Motomachi Branch
Sapporo City Mutual Aid Association
Sapporo Paint Industry Cooperative
Hokkaido Plastering Union Federation
Hokkaido soil test cooperative
Hokkaido Ready-to-Concrete Industry Association
Hokkaido Plumbing Business Cooperative
Hokkaido Sheet Metal Industry Association
Hokkaido Mastic Business Cooperative
Commercial facility
Shopping center
Supermarket discount store
Financial institution
bank
North Pacific BankShiroishi Chuo Branch, Shiroishi Hongo Branch, Nango Dori Branch, Hokugo Branch, Hokuto Branch, Kikusui Branch, Kikusui Uemachi Branch
Hokkaido BankHigashi Sapporo Branch, Shiroishi Ward Office Branch, Shiroishi Branch, Hokuto Branch, Distribution Center Mae Branch, Kitago Branch, Rapid Branch, Kikusui Motomachi Branch Office
Hokuriku BankShiraishi branch
Cooperative financial institution
Post
home delivery
Yamato TransportSapporo branch office

Higashi Sapporo Center / Sapporo Yonezato Center
Sapporo Kikusui Center / Shiroishi Central Center
Hokugo Center
Sapporo Heiwadori Center / Sapporo Nangodori Center

Sagawa ExpressSapporo Sales Office, Hokkaido Aviation Sales Office
Nippon ExpressSapporo Branch Sapporo Automobile Office
Transportation
Train
bus
Long time agoSapporo City Transportation BureauIs the bus route (Sapporo City Bus) Was operated, but the route was gradually transferred to a private company, and it was abolished in 2004 (Heisei 16).
Bus terminal
Transit Bus
Taxi
Meisei Motor
Kitabishi Higher
Daiwa Transportation
Kyowa Transportation
Makoto Transportation
Sapporo Daiichi Kotsu (First transportation industrygroup)
Koa Daiichi Kotsu (Daiichi Kotsu Sangyo Group)
Oriental transportation
Fresh snow traffic
Northern Capital Verial Service
Ebetsu Higher
Chitose Transportation
Venus car
Asahi Transportation
Showa Transportation
MID traffic
Hiragishi Higher
Hokuryo Transportation
Taiyo Higher
East Transportation
道路
Sightseeing / Leisure / Festivals / Events
Festivals and events
Shiroishi Ward Children's Wonderland (irregular)
Shiroishi Ward Furusato Festival (July)

Shiroishi Ward Children's Bud Carnival

Tsukisamu River Nigiwai River Festival (July)
Manzo Festival (August)
Shiroishi ShrineAnnual festival (July)
Person from
Order of the Japanese syllabary
footnote
^ a b "Summary of the ward". Shiroishi Ward, Sapporo City.

April 2018, 2

Browse.
^ "Shiraishi History Chronology (PDF)". Shiroishi Ward, Sapporo City.

April 2018, 2

Browse.
^ Kanjoyumeno Bridge opens (opening ceremony) --Shiroishi Ward Interesting WEB (Updated February 2016, 2) Retrieved November 18, 2018
^ "Ward mascot character". Shiroishi Ward, Sapporo City.

April 2018, 2

Browse.
^ "Sister city / friendship city exchange". Shiroishi.

April 2018, 2

Browse.
^ "Medical institution list (Shiroishi Ward)". Sapporo.

April 2018, 2

Browse.
^ "List of schools subject to special student payment". Sapporo.

April 2018, 2

Browse.
^ a b c d e f g h i j k l m "Choose a kindergarten in Shiroishi Ward". Sapporo City Private Kindergarten Association.

April 2018, 2

Browse.
^ a b "Licensed daycare center (Shiroishi Ward)". Sapporo.

April 2018, 2

Browse.
^

Sapporo sales office and Atsubetsu sales office operate routes in the ward

^ Shiraishi Sales Office in the ward,Nishioka Sales Office,Hiraoka Sales OfficeOperates the route
Related item
外部 リンク