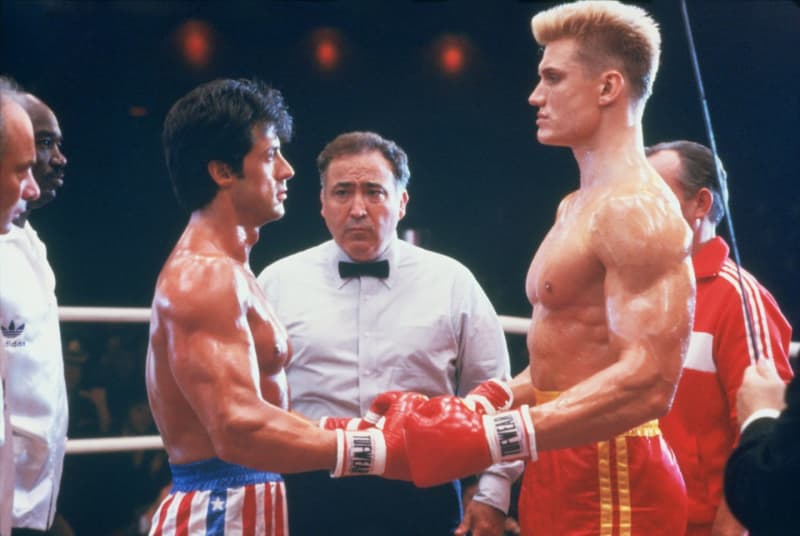 Photo "Rocky VS Drago: ROCKY IV" ©︎2021 Metro-Goldwyn-Mayer Studios Inc. All Rights Reserved.
Re-editing "Rocky 4"! 94 minutes out of 42 minutes are unreleased scenes!!
 
If you write the contents roughly
Those little moments were missing in Rocky IV at the time. 
Sylvester Stallone has rebuilt himself and returned as a director's cut version after about 35 years... → Continue reading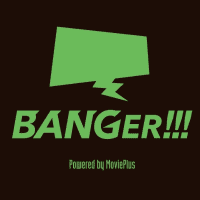 BANGER !!!
Movie love, explosion !!! It is a movie criticism and information site that recommends movies and dramas with acupuncture points that movie fans who are not satisfied with futuristic movies can enjoy from their own perspective.
---
Wikipedia related words
If there is no explanation, there is no corresponding item on Wikipedia.

Rocky 4 / Flame Friendship
"Rocky 4 / Flame Friendship(Rocky Four / Honono Yujo, Original title: Rocky IV) Is1985ProductionUnited States movies.
Overview
"Rocky 3』(1982), Which was produced as a sequel to "Rocky] The fourth work in the series.East and west at that timeCold WarWhen,GorbachevWith the Soviet Union due to its appearanceThawIt is a work that has a very different taste from the past three works, incorporating the mood into the story.
Although it was the best hit in the series at the box office, it acted as the director and starring of this work itself.Sylvester Stallone, Supporting actorBrigitte NielsenEt al.Rambo/Rage Escape"When"Red sonja], And select the "lowest" movie6th Golden Raspberry AwardHe has been nominated for 10 out of 8 categories and has a disgraceful record of winning 5 categories.
In 2021, the director's cut version "Rocky VS Drago: ROCKY IV] (Original title: Rocky IV: Rocky vs Drago) was shown for a limited time in the United States.In Japan, it was released in theaters on August 2022, 8.[2].
OUR STORY
Rocky, who defeated Clubber Lang and returned to the championship, lived a happy life surrounded by family and friends as a national hero.One day,Soviet UnionAmateur Boxing Heavyweight Champion Ivan Drago visits the United States.He announced that he would join the Soviet Union's professional boxing association and expressed his desire to play against world heavyweight champion Rocky.Upon hearing that, Apollo told Rocky, "He can't change himself as a warrior over time when he retires," and he offered to play Drago on behalf of Rocky.
Apollo vs. Drago exhibition matchLas VegasIt was held in.Rocky on the second, superstarJames BrownApollo goes up to the ring cheerfully in the gorgeous production sung by.On the other hand, Rocky feels a little uneasy about the appearance of Drago, who stands in a humorous and expressionless manner without hesitation in the booing of the venue.At the beginning of the match, Apollo used his old technique to play with Drago and show his leeway, but when Drago turned to a counterattack, Apollo was overwhelmed by his strong punch.Rocky tries to stop the game when he realizes that Drago is seriously trying to crush Apollo, not an exhibition anymore, but Apollo who has ignited his fighting spirit as a boxer refuses it and does not give up. I will face up to.However, it was also empty, and after continuing to be hit by Drago, Apollo collapsed into the ring and remained as it was.People who never returnIt has become.
Despite his sadness, Rocky acknowledges the match against Drago, saying, "I can't change myself as a fighter."Fight money drinks all the bad conditions of zero, unlicensed informal battles, and hosting in the enemy territory of the Soviet Union, and Rocky goes to the Soviet Union with Apollo trainer Duke and his brother-in-law Pauly.Rocky performs harsh training that makes the best use of the environment in the magnificent nature surrounded by a silver world.Drago, on the other hand, was surrounded by a team of government scientists and trained on state-of-the-art technology to make his body even stronger.And Rocky's wife Adrian, who was initially opposed to the match, also comes to her husband who builds her body before her match.
Soviet people fill up on the day of the matchMoscowThe Soviet government leaders were lined up in the guest seats at the match venue.Furious against RockyBooIn the middle of the matchgongRings.Rocky can't prevent the punches from being overwhelmingly different and is knocked down by the mat many times.However, when Rocky stands up and fights back no matter how many times he falls, Drago feels a fear he has never experienced, saying, "He's not a human being, it's like iron."Eventually, when the match became a fierce battle and the meeting began, Rocky went down more and more.Still, as I faced Drago without giving up, changes appeared in the venue.The crowd, who were initially hostile to Rocky, became enthusiastic about the brave battle and eventually started Rocky Cole.
After the 14th round, a government executive man instinctively blasted Drago, saying, "Do you want to crush the nation's men?"But Drago grabs his cadre and says, "I will fight for myself to win."In Drago's heart, too, the flames of a boxer were burning.Rocky greets with Drago heading for the final 15 rounds of the ring with a face full of scratches that reveals his passion, like a different person who was expressionless like an iron mask.Then, after reaching the culmination of fatigue with each other, and after a fierce battle of instincts with no skill or strategy, Drago finally sank into a 10-count gong.
After the match, Rocky is interviewed by a hero on the ring. "At first, I was confused by the hostility of the audience to myself, and I hated the audience, but at the end of the battle, we changed our minds. That is, we should all change." Rocky said the miracle of the night. In light of the east-west relations that were tense during the Cold War at that time.The cheers reached their peak, and thunderous applause wrapped the venue.Soviet leaders also praised Rocky's words in a standing ovation.And finally, Rocky sends a message to his son, who is sleeping at his home in the United States (actually watching TV with his friends). "Merry Christmas! I love you!" The excitement of the venue reached its climax, and Rocky and the venue, who embraced Adrian, reached the finale together.
cast
Appearance of other voices- Yasuo Muramatsu/Shunsuke Shima/Itohiro/Shozo Iizuka/Jun Hazumi/Mari Yokoo/Mt. Ooyama Takao/Isao Saku/Mine Keiken/Tomoe Kataoka/Masayuki Komuro/Nobuyuki Furuta/Yoshiko Kamei
Producer: Masato Ueda, Director:Yasumasa Date, Translation: Sachiko Iwasa, Effect: Relation, Adjustment: Takashi Arai, Production:Tohoku Shinsha/ TBS
Appearance of other voices- Fumito Yamano/Akimoto Yosuke/Kazuaki Ito/Yoshisada Sakaguchi/Toshihiko Kojima/Yutaka Nakano/ Eken Mine /Narita sword/Yuji Mikimoto/Masako Isobe/Tsutomu Tsuji/Kitagawa Takuro/Aki Matsushita/Takumi Tsutsui/Tomomi Nishimura/ Masayuki Omoro /Shoko Kanogi
Producer: Ken Fukuyoshi, Director: Mutsumi Matsukawa, Translation:Katsushige Hirata, Effect: Relation, Adjustment: Takao Takahisa, Commentary:Yodogawa Nagaharu, Production: Tohokushinsha
ス タ ッ フ
Theme song
Work description
Casting
Played DragoDorf LanglenAttracted a great deal of attention with this work, and then made a leap forward as an action actor, but was initially excluded from the selection because he was "tall but his body line was too thin."But with his enthusiastic sales,Full contact karateA unique orbital punch trained in Stallone caught the eye of Stallone, along with Stallone.Weight trainingAs a result of working hard, almost only muscles 25lbSucceeded in increasing the amount.As a result, it was decided to be selected as the role of Drago.What is Stallone?2010MovieThe Expendables』Re-co-starring.
Music
Survivor,James BrownThe soundtrack in which popular artists participated recorded a hit, and the insert song used in this work is still used by various athletes as the theme song for admission as of 2014.This work is by Vince DiCola and is the only one among all 6 works.Bill ContiIs not in charge.The soundtrack board is in JapanOriconWon No. 1986 on the Western Music Album Chart for 7 consecutive weeks from July 7, 4.[3].
Public opinion etc.
Simple, such as reducing the story and shortening the screening time compared to past Rocky worksEntertainmentIt became a style specialized in.The mediocre story development,Music videoIt was criticized for the endless production that is reminiscent of.
At the timeRonald ReaganPresidentStalloneWhite HouseWhile he was invited to watch this work and praised its contents, the Soviet media said, "Outright anti-Soviet,Anti-communityPromotional movieThis work became a big political topic, such as blaming Stallone.
Novelize
At the time of theatrical release, a novelization by Stallone himself was published (in Japan).Futami ShoboPublished with the same title as the movie).The outline of the story is almost the same as the movie, but the backbone and inside of Ivan Drago, which is hardly drawn in the movie, are drawn, and it is a content that shows Stallone's concept at the time of writing the script.
Remarks
Flowed at the match venue in MoscowSoviet national anthemThe lyrics areJoseph StalinIt is from the administration era.
With Stallone who co-starred in this workBrigitte NielsenAfter this, he became friends in his private life, and the next time1986Married to1987Divorced to.
A movie released in 2018Creed Flame NemesisIs the second spin-off of the Rocky series featuring Apollo's bereaved child Adonis, who will play a fateful match with Drago's son Victor.Langren and Nielsen also appear in the roles of Ivan and Ludmila.
References
外部 リンク