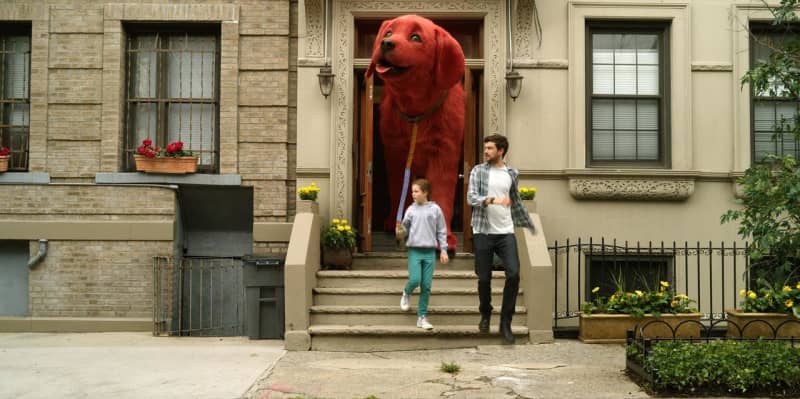 写真 
The ban on special news that will be huge in Dynamite class has been lifted! "The big red puppy I'm Cliffor ...
 
If you write the contents roughly
"Big Red Puppy I'm Clifford" ■ Cast: Derby Camp, Jack Whitehall, Isaac One, Tony Hale
■ Dubbed cast: Kana Hanazawa (Emily), Suzuko Mimori (Owen), Junichi Kanemaru (Keishi-), Junichi Suwabe (Tielan)
■ Director: Walt Becker "Alvin and the Chipmunks! 
The biggest movie ever?A red puppy makes a fuss on a big screen in Japan, set in modern Manhattan, New York ... → Continue reading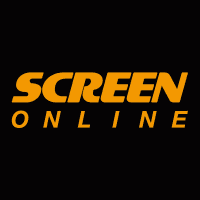 SCREEN ONLINE
---
Wikipedia related words
If there is no explanation, there is no corresponding item on Wikipedia.

Mimori Suzuko
Suzuko Mimori(Suzuko Mimori,1986 [4]May 6[1] -) isJapan OfVoice actor,actress,singer.TokyoBackground[1].soundAffiliation[5].. Record labelPony canyon[6].Milky Holmesandμ'sIs also a member of.Nickname isMimorietc.
Biography
Since childhoodballetLearned, initiallyballerinaI was aiming for.In junior high school, under the influence of my sisterImperial TheaterIn the musical "Les Miserables], Interested in musicals, and joined the musical club of junior high school on the way.From seniors in the clubTakarazuka Revue"Rose of VersaillesHe was recommended to watch "2001-Oscar and Andre", and after watching it, he aspired to join the Takarazuka Revue.My sister is a voice actorMayumi IizukaHe is also a fan ofVoice actor grand prix』(SHUFUNOTOMO), But he wasn't very interested at that time.[7].
Long-soughtTakarazuka Music SchoolI took the exam and remained in the final exam but failed[8]..I belonged to the musical club when I was in high school[9].
Although I couldn't join the Takarazuka Revue,Me and my girlAs an ensemble cast, he will perform for the first time at the Imperial Theater, where he first came into contact with musicals.After that, under the name of "Suzuko Kurokawa"musical,stageWas active mainly in.However, on the other hand, he said, "I felt a sense of crisis that I could end up with an ensemble, a back dancer, and many others."[7].
At that time, my uncle was enrolled in the stage where he was appearing.BushiroadPresident (current chairman)Takaaki KitaniWas watching the play, and his uncle introduced him to Kitani.Detective Opera Milky HolmesI was asked to appear in.When the contract with the original agency expired, he transferred to Hibiki under Bushiroad and started acting as a voice actor.[10].. Before thatKomazawa UniversityHe said he had dropped out of school[11].
The current stage name is just before Hibiki's affiliation.Mori MitsukoI watched the stage and tried to use the surname "Mori" because I wanted to make the play a lifelong job like her, but Hibiki said, "I can't find the Internet search by that name." Because I was disappointed with it, I added my favorite number "3" and re-proposed it with "Mimori" and was willing to accept it, and the nickname "Mimorin" was born here.[12](From friends who became friends from school days to the time when they became voice actors, "Suzu", and from co-stars and fans after selling as "Suzuko Mimori", "Mimorin" and "Mimo-san" Is mainly called).
Also, the idol unit "Cutie PaiWas active as a member of "Suzy" from July to October 2009.
In addition,Voice actor unit"Milky HolmesAs a member of ", he also appears in various music activities and variety shows.
2015, "XNUMXthVoice actor awardAtμ'sWon the Singing Award as a member of[13].
On December 2015, 12, as a member of μ's, "The 66th NHK Red and White Singing Battle』(NHK General) For the first time[14].
From July to October 2016, his first national tour "Mimori Suzuko Live Tour 7" Grand Revue "" was held.In this live tour, we took the style of showing the songs recorded in the album in any order.In preparation for this tour, he did strength training, but "it wasn't very effective (laughs). I wondered if lung capacity was important after all."[15].
June 2017, 4, ``Monthly Bushiroad』(Bushiroad media-KADOKAWA)When"BLT』(Tokyo News Tsushin)Editorial department,"BLT VOICE GIRLS(Tokyo News Service) The trading card "Voice Actor Card Collection VOL.01 Suzuko Mimori Gyugyutto Mimorin" produced by the editorial department has been released.[16].
June 2018, 1 night,Tokyo SportsWas reported inOkada KazuchikaDating with[17], OwnTwitterAdmitted in[18][19].. Both sides at noon on April 2019, 4Social MediaAnnounced that they got married through[20].
Balancing voice actors and stage actresses
After starting activities as a voice actor, the conventional stage appearance was once stopped, but it was performed from January 2016th to January 1th, 5.Stage "Card Fight !! Vanguard" ~ Virtual Stage ~In the TV anime version "Card Fight!! VanguardAs a voice actor, he played the role of Korin, and made a stage (musical) appearance for the first time in five years.[21](2017 sequel performance).
From 2017 to the present, it is a media mix project that crosses musicals and animation.Girl ☆ Opera Revue Starlight』Continues to appear in the role of Hikari Kagura.When I was first asked to appear in Review Starlight by Kitani, who led me to become a voice actor, I refused on the spot because I had completely thought about the stage until then. I was told to think about it once, and I reconsidered and decided to appear[22][9].
After that, it is a historic masterpiece that was performed for a long time from November 2019 to January 11.Broadway·musical"West Side Story』(Japanese version) in Season 1 as Anita (W cast)[23], With the appearance of Review Starlight, he is energetically working as a voice actor and a stage actress.
In an interview in 2021, Mimori said, "Apart from the" dream "that I want to do my best as a voice actor until I die, I will be the principal (starring) at the Imperial Theater (the origin of my stage activities) until I stand at the center's position zero. , The "dream" on the stage is not complete. "[12].
person
Ltd.Dex entertainmentPresident andBushiroadServed as vice presidentBusinessman OfFumio KurokawaIs of MimoriCousinHit[24].
"Voice actor grand prix], "A certain famous illustrator-Okuzushi, M, Romi-Okuzushi RomiIn the name of "Self-made in connection with a letter from the readerイ ラ ス トIs showing off the column."Okuzushi Romi" is a reverse reading of "Mimori Suzuko", which is a Romanized version of his stage name.
Kanagawa"Kids Theater !!In the final episode of "Detective Opera Milky Holmes", he played three roles by himself, including Sherlock Shellingford and Nekomi Mikuma from the Kids Catgirl Corner.In addition, a parody of "Nekomi Mikuma-san" appears in the work of "Detective Opera Milky Holmes".[27].
Shinjuku Loft Plus OneMade inTokui blue skyWhen he appeared as a secret guest in the talk live "Miracle Aozora Night-Aozora, Invasion-", he performed the theme song of Ms. Nekomi Mikuma.[28].
Actress / singerSayaka KandaIs a junior high school classmate and friend[29], August 2015, 8 "Animelo Summer Live 2015 -THE GATE-On the first day, Mimoriμ's, KandaTRUSTRICKReunited when he appeared as[30][31].. Kanda's sudden death on December 2021, 12 said, "I couldn't meet him easily, but as a classmate aiming for the same path, he was an inspiration to me. Why? I can't believe it. I wanted to see more activity. Seeing that, I was frustrated and wanted to do my best again. Please be at ease ... I pray for your souls. "[32][33].
Takarazuka Music SchoolFormer Takarazuka Revue Snow Troupe daughter role top due to taking the examAika AyuHave friends of Takara Jenne such as[34].
As a familiar senior I longed for, "Yuruyuri』And co-starringEmi KatoIs named[35].
Special skill isダンス(JAZZ-TAP-BALLET)[5].. HobbyCuisine,song[5].
Appearance
TaiziIs the main character.
Television Animation
2010

2011

2012

2013

2014

2015

2016

2017

2018

2019

2020

2021
Theater animation
2010 era

2020 era
OVA
2010

2011

2012

2013

God started(2013-2016,Nanami Momozono) --Comics 16/22-Volume 25 with original anime DVD First limited edition[143], Official fan book anime DVD bundled version

2014

2015

2018

2019

2020
Web anime
2010 era

2020 era
Game
2008

2010

2011

2012

2013

2014

2015

2016

2017

2018

2019

2020

2021
Drama CD
2010

2011

2012

2013

Kamikari Demons Trigger Drama CD (Chief)
Super Danganronpa 2 Another Story CD Red Edition (Saionji Hiyoko)

2014

IS <Infinite Stratos> Original Drama Series Vol.6 feat. Kanzashi Sarashiki (Kanzashi Sarashiki[269])
IS <Infinite Stratos> Original Voice Drama feat. Infinite Lovers (Kanzashi Sarashiki)
Reversal trial Drama CD "Reversal Combination" (Usagi Miu)
Super Heroine Academy (Rin Kumasegawa / Lovely Teddy)[270])

2015

2016

2017

2018

(Sayaka) --Comic Volume 7 Special Edition with Drama CD[276]
Audio drama
Digital comic
I was scouted by God and came to another world. -Comfortable life with magic of home appliances- [Comic version] (2021, Kyoro-chan[278])
dubbing
movies
Drama
Anime
My Little Pony Friendship is Magic(2013-2014,Pinkie Pie, Mimorin <Appeared in the mini corner as the person himself>[283][284])
My Little Pony: Equestria Girls(2015,Pinkie Pie)
My Little Pony Girls: Rainbow Adventure(2015,Pinkie Pie, Mode pie)
My Little Pony: Equestria Girls-Friendship Game(2015,Pinkie Pie, Sugar coat)
(2015,Barbie)
angry Birds(2016, Stella <Voice:Kate McKinnon>[285])
My Little Pony: Equestria Girls-The Legend of Everfree(2017,Pinkie Pie)
Dragons dogma(2020,Saray[286])
Nata Reincarnation (2021)
White Snake: Auspicious(2021,white[287])
Special effects
radio
TV drama
Other TV programs
Eternal Music Gem Film Music Complete Works (August 2006th and 8th, 6)NHK-BS2) Dance appearance[5][302]
Kiyoshi to kono yoru(May 2007, 5, October 3, 10, NHK General TV) Dance appearance[5][302]
Super! Anime Heaven(April-June 2010,KBS Kyoto,Kanagawa)[5][302]
Vanga Road(October 2011, 10-March 2, 2012, April 3, 25-, TV TOKYO)
TOKYO "Moe" detective(October 2011, 11-March 3, 2012,TOKYO MX)
Bushiroad TCG Information Bureau(October 2012-March 4,BS11, TOKYO MX) Main MC
Ixion Saga DT× Kamisama Kiss Special just before autumn animation !! (September 2012, 9, TV TOKYO, etc.)[Note 3]
Milky Milky(October 2014, 10-June 4, 2015, TOKYO MX)
Anime mashite(June 2015, 6, June 15, 6, TV TOKYO) MC
God Tan(October 2015, 7, December 4th, TV Tokyo)
What are you doing now?(April 2015, 10 -,TV Asahi)Narration
MUSIC JAPAN(July 2015, 10, NHK General)
Dream Red and White Song Battle 2015 (December 2015, 12, NHK General TV) Narration[305]
Anige ☆ Eleven!(September 2016, 2, BS25)
E-Tele Spring Anime Special "Boundary RINNE& "The bandit daughter Ronya(February 2016, 3,NHK E Tele)
Ningen observation Variety monitoring(December 2016, 4,TBS TV[306])
Adult Henobel(October 2016, 5, NHK E-tele)
MUSIC FAIR(March 2018, 6 / October 9, 2019,Fuji Television Network, Inc)[307]
Oben and letter.(April 2019, 7, TV Asahi)[Note 4][308]
Anisama 2019 SP just before broadcasting (December 2019, 12, NHK General TV)
I don't care(December 2021, 4,TV Asahi)Narration
CM
☆ is a live-action appearance
stage
Me and my girl(November 2006)[5][302]
Rudolf ~ The Last Kiss ~(May-June 2008) As Hannah[5][302]
Mickey's Dream Company(2009) Starring Margaret (XNUMX)Miyu AyahashiとDouble cast)
Christmas carol(December 2010) Patty[5][318]
stage"Card Fight!! Vanguard~ Virtual Stage ~ (January 2016-1, 5,AiiA 2.5 Theater Tokyo) The role of Kourin[319]

Stage "Card Fight !! Vanguard" -Virtual Stage-Link Joker Edition (April 2017-4, 1, AiiA 9 Theater Tokyo) Kourin Tachinagi[320]

Magical Suite Prism Nana The Starry Stage(September 2017-9, 13, Sunshine Theater) Narration[321]
Shoujo ☆ Kageki Review Starlight -The LIVE- # 1(September 2017-9, 22, AiiA 24 Theater Tokyo) Starring Hikari Kagura[106]

Shoujo ☆ Kageki Revue Starlight -The LIVE- # 1 revival (January 2018-1, 6, AiiA 8 Theater Tokyo) Starring Hikari Kagura
Shoujo ☆ Kageki Revue Starlight -The LIVE- # 2 Transition (October 2018-10, 13,Tennozu Galaxy Theater) Starring Hikari Kagura
Shoujo ☆ Kageki Revue Starlight -The LIVE- # 2 revival (July 2019-7, 12, Maihama Amphitheater) Starring Hikari Kagura
-The LIVE ONLINE- (July 2020, 7, online distribution) Starring Hikari Kagura
-The LIVE- # 3 Growth (July 2021, 7 --August 23, 8,Shinagawa Prince Hotel Stellar Ball) Starring Hikari Kagura

SHOW HOUSE "GEM CLUB II" (March 2018-3, 16,Theater 1010August 3th-September 24th,Theater CLIE/ April 4-14, Sankei Hall Breeze) * W cast[322]
"I will date with you yesterday tomorrow"(December 2019, 3,Alternative theater)
musical"West Side StorySeason 1 (November 2019-January 11, IHI Stage Around Tokyo) as Anita[323]
Mask Play Musical "Healin'Good Precure Dream Stage" (August 2020-) Asumi Fuurin / Cure Earth (Voice Appearance)
Chant drama "New real magic girl Risuka(November 2020, 11) as Risuka Mizukura[324]
Disturbance THE PRINCESS OF SNOW AND BLOOD(Autumn 2021) The role of Saki Yukimura[121]
Internet tv
Pachinko/Pachislot
Other contents
Mimi Fuku "Love TEL" (2011[5], Chisa Honjo)
Tokyo / Tokyo Tourism Foundation "Welcome Tokyo Event" Welcome Tokyo Supporter (scheduled for 2020)[334]
National Bankers AssociationReading "Money Sound Book" (2022)[335]
Discography
Single
Limited single
Release date
title
Sales form
Standard product number
2014/2/5
Glory!
Kyanime.jp Limited CD
Digital download
SCCG-00001
2014/9/10
Harmonia
Kyanime.jp Limited CD
Digital download
SCCG-70001
2015/12/9
Happy happy Christmas
Kyanime.jp Limited CD
Digital download
SCCG-00007
2018/7/18
Dream flight
Ultraman Shop,UrfesVenue
Sold only at the live venue, Kyanime.jp
BRCG.00059
2018/9/21
Revolutionary Masquerade Musou OROCHI ver.
Digital download
PCSP-02506
2021/4/7
Sugarless kiss
配 信
PCSP-03504
2021/6/16
Kyanime Limited CD
SCCG-00078
album
Release date
title
Standard product number
Oricon
Highest rank
First edition with BD
First edition with DVD
Normal Edition
1st
2014/4/2
I like it
PCCG-1388
PCCG-1389
PCCG-1390
9 bit[343]
2nd
2015/4/8
Fantasic Funfair
PCCG-1466
PCCG-1467
PCCG-1468
5 bit[344]
3rd
2016/9/7
Toyful Basket
PCCG-1543
PCCG-1544
PCCG-1545
6 bit[345]
4th
2018/6/27
tone.
PCCG-1697
PCCG-1698
PCCG-1699
17 bit[346]
ミ ニ
2019/2/20
holiday mode
PCCG-1737
PCCG-1738
PCCG-1739
16 bit
Tie-up song
Video work
Release date
title
Standard product number
BD
DVD
Live video
1st
2014/11/26
Suzuko Mimori LIVE TOUR 2014 "I love you"
PCXP-50249
PCBP-52306
2nd
2015/11/25
Suzuko Mimori 2nd LIVE 2015 "Fun! Fun! Fantasic Funfair!"
PCXP-50358
PCBP-52384
3rd
2017/3/15
MIMORI SUZUKO LIVE TOUR 2016 "GRAND REVUE" FINAL at NIPPON BUDOKAN
PCXP-50458 (First Edition)
PCXP-50459 (normal version)
PCBP-53317
4th
2017/12/20
Mimori Suzuko Live 2017 "Tropical Paradise"
PCXP-50468
PCBP-53322
5th
2018/11/28
MIMORI SUZUKO 5th Anniversary LIVE "five tones"
PCXP-50608
PCBP-53764
6th
2020/8/26
Mimori Suzuko Live 2020 "mimoko koromo"
PCXP-50786
PCBP-54276
Variety video
1st
2013/8/7
Together with Mimorin! ~ Come on Vietnam ~
PCXP-50158
PCBP-52255
2nd
2016/3/16
Mimori's Spring Break & Summer Vacation
SCBP-00026
3rd
2018/2/7
Mimori's Summer Vacation Season 2
SCBP-00032
Singer participation song
Release date
title
song
Song
Remarks
2011/3/9
Last Engage
Mimori Suzuko
"Canary Voyage"
game"Makai Senki Disgaea 4"Ending theme
2012/6/29
shiny steps !!
Mimori Suzuko,Aimi Terakawa
"Shiny steps !!"
game"DCIII-Da Capo III-"Opening theme
"Limits of the Sea"

2012/10/17

Tangible world reconstruction
Mimori Suzuko
"Strobe Last"
App "REFLEC BEAT plus] Related songs
2014/5/13
ONENESS[347]
Idol Master[Member 1],Ai Ale,Afilia Saga,angela,Itou Kanako,Wake Up, Girls!,Kenshō Ono,OLDCODEX,Eri Kitamura,Kuribayashi Minami,GRANRODEO,Maon Kurosaki,ZAQ,JAM Project,sweet ARMS,Konomi Suzuki,STAR ☆ ANIS,Takayoshi Tanimoto,Yukari Tamura,Chihara Minori,TMRevolution,Akika Nakatani,Nagareda Project,Jin Hashimoto,slope,FLOW,petit milady,Yui Horie,Sachika Misawa,Mizuki Nana,Mimori Suzuko,Mamoru Miyano,μ's[Member 2],May'n,Yui Kaori,Yuki Aoi,Hitomi Yoshida,LiSA,Koji Wada
"ONENESS"
Live eventAnimelo Summer Live 2014 -ONENESS-"Theme song
2014/9/3
と
livetune adding Mimori Suzuko
"High And Loud"
Vocational school"HAL』2014 TVCM song
2016/4/8
PASSION RIDERS
Aisaka Yuka, Aoi Eir,Aoi Shota,every ♥ ing!, Ayaka Ohashi, GRANRODEO, Maon Kurosaki,SCREEN mode, Konomi Suzuki,Saori Hayami,Mimori Suzuko, LiSA
"PASSION RIDERS"
Live eventAnimelo Summer Live 2016 engraving -TOKI-"Theme song
2017/10/25
One with Wings ~Not an angel Just a dreamer~
i ☆ Ris,Azumi Inoue, Wake Up, Girls !,Maaya Uchida,Akira Kushida, GRANRODEO,Isao Sasaki,Hiro Shimono, JAM Project, Konomi Suzuki,Kenichi Suzumura,Ayana Taketatsu, Minori Chihara,TRUE CODE,Toyonaga Toshiyuki,Nakagawa Shoko,Wataru Hatano,Mitsuko Horie,Ichiro Mizuki,Minami,Mimori Suzuko, May'n,Chihiro Yonekura
"Wings with wings ~Not an angel Just a dreamer~"
Japan Video Association"Anime NEXT_100" project official song
2019/5/17
CROSSING STORIES
Asaki Hana,Ishihara Kaori,Miki Ito,Oishi Masayoshi, Ayaka Ohashi, ZAQ,JUNNA, Konomi Suzuki,Sphere, TRUE, towana (fhána),Yu Hatanaka, Stem leaf (Spira Spica),Mimori Suzuko
"CROSSING STORIES"
Live eventAnimelo Summer Live 2019 -STORY-"Theme song
Okui Masami, Minami, ZAQ, TRUE,Mimori Suzuko, Masayoshi Oishi, Konomi Suzuki,Sogo Nakamura
"ONENESS (15th Stories)"
Live event "Animelo Summer Live 2019 -STORY-" related songs
2021/6/16
bouquet
toku feat. Mimori Suzuko
"Kimi Kagekusa"
Character song
Release date
Product Name
song
Song
Remarks
2011
May 7
I don't know Love* Tell me Love
lily white[Member 3]
"I don't know Love* Tell me Love"
"Ah, no, no, no, no, no, no!"
"lovelive!] Related songs
Gyutto BABY ☆ I love you BABY
firefly(Uchida Aya),icicle(Saki Fujita), star flower (Mimori Suzuko)
"Gyutto BABY ☆ Love is BABY"
OVABaby Princess 3D Paradise 0"Opening theme
"MELODY"
OVA "Baby Princess 3D Paradise 0" related songs
May 9
Let's be Tomodachi / Milky Way
Sherlock Shellingford (Mimori Suzuko), Nero Yuzurizaki (Sora Tokui)
"Two are Tomodachi"
"Project MILKY HOLMES] Related songs
May 9
Yuruyuri no Uta Series ♪ 06 Day by day
Furuya Mukai Aoi (Mimori Suzuko)
"Day by day"
"Please Catch me"
Television Animation"Yuruyuri] Related songs
May 11
Fascinated by the sea-colored girl
Umi Sonoda (Mimori Suzuko)
"We are the flowers of the future"
"LIFE with our LIVE'
"Friendship no change"
"Snow halation'
"Baby maybe love button"
"I don't know Love* Tell me Love'
"Ah, no, no, no, no, no, no!"
"Natsuiro Egao de 1,2, Jump!'
"Mermaid festa vol.1"
"lovelive! 』Related song
2012
May 1
"Yuruyuri" Special Sound CD
Furuya Mukai Aoi (Mimori Suzuko)
"Yuri Yura Lala Yuru Yuri Great Incident(TV size) "
TV anime "Yuruyuri" related songs
May 1
gdgd Fairies s Blu-ray Volume 1 First Limited Edition Bonus CD
gdgd fairy s[Member 4]
"Come on! Fairy Forest"
Television Animation"gdgd fairy s"Opening theme
May 2
gdgd Fairies s Blu-ray Volume 2 First Limited Edition Bonus CD
"Eternal"
TV anime "gdgd fairy s" ending theme
May 3
Seven forests ♪ Risa Taru BD bonus CD
Nanamori☆Goraku Club[Member 5],Nanashirinaka Student Council[Member 6]
"Yuri Yura Lala Yuru Yuri Great Incident'
TV anime "Yuruyuri" related songs
Nanashirinaka Student Council[Member 6]
May 3
Detective Opera Milky Holmes Act 2 Blu-ray & DVD Volume 1 First Production Bonus CD
Sherlock Shellingford (Mimori Suzuko)
"Nazo!Nazo? Happiness !!'
Television Animation"Detective Opera Milky Holmes Act 2』Related music
May 5
Miracle Trigger-I'm sure tomorrow is ultra rare! ~ / Stand up! DREAM
Ultra rare[Member 7]
"Miracle Trigger-I'm sure tomorrow is ultra rare!-"
Television Animation"Card Fight!! Vanguard"Insert song
"Stand up! DREAM"
TV anime "Card Fight !! Vanguard" related songs
May 5
Yuruyuri Dyuetto Song ♪ Double punch of love
Saku Hima * Hima Saku[Member 8]
"Double punch of love"
"Yoshinashi OKI ☆ DOKI"
TV anime "Yuruyuri" related songs
May 7
soldier game
Maki Nishikino (Pile), Umi Sonoda (Mimori Suzuko),Ayase Eri(Aino Nanjo)
"Soldier game"
"lovelive! 』Related song
Umi Sonoda (Mimori Suzuko)
"Reason of Courage"
May 9
Yuruyuri ♪♪ Myu-Jikku 08 Isn't it love?
Furuya Mukai Aoi (Mimori Suzuko)
"Isn't it love?"
"Already! So? Tonight"
Television Animation"Yuruyuri♪♪] Related songs
Nobuna Oda's Ambition Diva 05 Music of the different world Louise Frois / Motoyasu Matsudaira
Motoyasu Matsudaira (Mimori Suzuko)
"Oimo Paradise"
Television Animation"Oda Shina's ambition] Related songs

May 10

"Yuruyuri ♪♪" Special Nasound CD Part 2 "Goraku Club Only Zurui !!"
Nanashirinaka Student Council[Member 6]
"Yes!Yuruyu ☆ Yuruyuri ♪♪'
TV anime "Yuruyuri♪♪" related songs
May 11
"Yuruyuri ♪♪" Special Nasound CD Part 3 "I want to sing ourselves, Ayano-chan?"
"100% Chu-Student"
TV anime "Yuruyuri♪♪" related songs
May 11
0 and 1 flowers
Nell (Mimori Suzuko), Opal (Izumi Kitta)
"Flowers of 0 and 1"
Television Animation"At the center of the blue world"Ending theme
2013
May 1
come together!Fairy forest
gdgd fairy s[Member 4]
"Come on! Fairy Forest"
"Don't say it's crap!"
TV anime "gdgd fairy s" opening theme
"will surely meet again"
TV anime "gdgd fairy s" ending theme
Piku Piku (Mimori Suzuko)
"Pink Pixie"
May 2
Yuruyuri no Uta♪ Arubamu 2 "Hai! Te Uga♪ High Tension Ultra girls ~"
Yuruyuri ★ Live Stars![Member 9]
"Eruru-Yuruyuri★Live Stars! Version-"
TV anime "Yuruyuri" related songs
May 2
Recommended → Tomorrow / START: DASH !!
Honoka Kosaka(Emi Nitta), Kotori Minami (Aya Uchida), Umi Sonoda (Mimori Suzuko)
"Recommended → Tomorrow"
"START: DASH !!"
Television Animation"lovelive!"Insert song
ENDLESS ☆ FIGHTER
Ultra rare[Member 7]
"ENDLESS ☆ FIGHTER"
TV anime "Card Fight !! Vanguard Link Joker Edition" ending theme
"Future SKETCH!"
TV anime "Mini Van" ending theme
May 2
"Poyopoyo Observation Diary" Comics Volume 12 Special Edition Bonus CD
Moe Sato (Mimori Suzuko)
"Draw Maru Poyon"
Television Animation"Poyopoyo Observation Diary"Opening theme
May 3
Future Someday / Wonder zone
Honoka Kosaka (Emi Nitta), Kotori Minami (Aya Uchida), Umi Sonoda (Mimori Suzuko), Rin Hoshizora (Riho Iida), Maki Nishikino (Pile), Hanayo Koizumi (Kubo Yurika), Nico Yazawa (Tokui Aozora)
"Future Someday"
TV anime "Love Live! "Insert song
GJ Club Character Song & Soundtrack Collection Part XNUMX Guggiobu's Music "G"
Emperor Shion (Mimori Suzuko)
"Balance unbalance ~ Really no I ~"
Television Animation"GJ department"Ending theme
May 4
GJ Club Character Song & Soundtrack Collection Part XNUMX Guggiobu's Music "J"
Mao Tenshi (Maaya Uchida), Emperor Shion (Mimori Suzuko), Angel Megumi (Yume Miyamoto), Kirara Bernstein (Arakawa Chika)
"let's start running!"
TV anime "GJ Club" ending theme
May 4
The Gospel of Angels ~ feat.μ's <Love Live! >
Misary [Umi Sonoda (Mimori Suzuko)]
"NEURON, NEURON !!"
game"The Paradox of God and the Destiny Revolution] Related songs
μ's original song CD 2
Kotori Minami (Aya Uchida), Umi Sonoda (Mimori Suzuko)
"Anemone heart"
TV anime "Love Live! 』Related song
May 6
Songs of Miyaji Gakuen Card Fight Club
Kourin (Kourin)Mimori Suzuko)
"MY HOME"
TV anime "Card Fight !! Vanguard" related songs
Miyaji Gakuen Card Fight Club[Member 10]
"Smile and fight!"
May 6
Fever from Mystery
lily white[Member 3]
"Slight fever to Mystery"
"To your habit!"
"lovelive! 』Related song
May 10
Ride on fight!
Misaki (Izumi Kitta), Korin (Mimori Suzuko)
"Ride on fight!"
TV anime "Card Fight !! Vanguard Link Joker Edition" ending theme
"Stella"
TV anime "Card Fight!! Vanguard Link Joker Edition" related song
May 11
BEAUTIFUL SKY
Broom of Shinonono (Yoko Hikasa), Cecilia Alcott (Yukana), Suzune (Asami Shimoda),Charlotte Dunois(Hanazawa Kana), Laura Bodewig (Marina Inoue), Sensei Tateshina (Chiwa Saito), SenseiMimori Suzuko)
"BEAUTIFUL SKY"
Television Animation"IS <Infinite Stratos>2"Ending theme
Kanzashi Sarashiki (Chiwa Saito), Kanzashi Sarashiki (Kanzashi Sarashiki)Mimori Suzuko)
"SUPER ∞ STREAM'
TV anime "IS <Infinite Stratos> 2" related songs
May 12
TV Anime "Outbreak Company" Character Song Mini Album
Musel Forlan (Mimori Suzuko)
"Your words"
Television Animation"Outbreak Company] Related songs
2014
May 1
V-ROAD
BUSHI ★ 7[Member 11]
"V-ROAD"
TV anime "Card Fight !! Vanguard Legion Mate Edition" opening theme
May 4
lovelive! Solo Live! From μ's Umi Sonoda Myth of Ao
Umi Sonoda (Mimori Suzuko)
"Mogyutto "love" is approaching!'
"I love you!"
"Soldier game"
"Wonderful Rush'
"Oh, Love & Peace!"
"We are in the present'
"WILD STARS"
"I'm sure you can hear youth'
"I want to dance at the castle of Kaguya"
"Recommended → Tomorrow'
"Future Someday'
"Wonder zone'
"No brand girls'
"START: DASH !!'
"lovelive! 』Related song
May 4
Big Prime Senran Kagura Large Digital Soundtrack with All Songs[Note 5]
Suzune-sensei (Mimori Suzuko)
"I'm sorry TEACHER"
game"Big prime Senran Kagura] Related songs
May 8
Ready Go !! -Absolutely Invincible Tenjotai-
Tenjotai[Member 12]
"Ready Go !! -Absolutely Invincible Tenjotai-"
"Mission Complete!"
Television Animation"Momokyun Sword"Insert song
May 9
lovelive! 2nd Season BD Volume 4 Bonus CD
Umi Sonoda (Mimori Suzuko), Eli Ayase (Yoshino Nanjo)
"Storm in Lover"
TV anime "Love Live! 』Related song
May 11
Hoshi to Hana
Sanshu Junior High School Hero Club[Member 13]
"Hoshi to Hana"
Television Animation"Yuki Yuna is a hero"Opening theme
May 11
Aurora Days
"Aurora Days"
TV anime "Yuki Yuna is a Hero" ending theme
May 11
Your sky in autumn
lily white[Member 3]
"In your sky in the autumn"
"Futari Happiness"
The game "Love Live!School Idol Festival "related songs
May 12
Card Fight !! Vanguard Best Album 2 ~ Link Joker & Legion Mate Edition ~
Ultra rare[Member 7]
"Bravery Flame"
Theater animation "Movie version Card Fight!! Vanguard Neon Messiah"Insert song
2015
May 1
Shiny up!
Hanako Mimon (Mimori Suzuko)
"Shiny up!"
Television Animation"Future card buddy fight"Ending theme
"Fure! Fure! Fure!"
TV anime "Future Card Buddyfight" related songs
May 1
Kamisama Kiss ◎ Character Song 02 ~ Nanasei Monopoly ~
Nanao (Mimori Suzuko) And Tomoe (Shinnosuke Tachibana)
"Back-to-back sky"
Television Animation"God started ◎] Related songs
Nanao (Mimori Suzuko)
"Level 1 God"
Yuki Yuna is a Hero BD / DVD Volume 2 Bonus CD
Togo Mimori (Mimori Suzuko)
"Hoshi to Hana"
"Aurora Days"
"Korean Musou"
TV anime "Yuki Yuna is a Hero" related song
May 3
P's LIVE! 02 ~ LOVE & P's ~ Premium Ticket Bonus CD
P's ARTISTS (Ayana Taketatsu,Mimori Suzuko,Yurika Endo, Maaya Uchida,Nanamori☆Goraku Club[Member 5])
"Refrain tomorrow"
"P's LIVE! 02 ~ LOVE & P's ~"Theme song
May 3
Detective Opera Milky Holmes TD Volume 1 Bonus CD "Milky A GO GO" (Syaro Edition)
Sherlock Shellingford (Mimori Suzuko)
"Milky A GO GO"
TV anime "Detective Opera Milky Holmes TD" related songs
May 4
Kamisama Kiss ◎ Blu-ray & DVD Middle Volume Bonus Special CD
Nanao (Mimori Suzuko), Tomoe (Shinnosuke Tachibana), Mizuki (Nobuhiko Okamoto), Mamoru (Daiki Yamashita) Otobiko (Hiroki Takahashi), Okuninushi (Shotaro Morikubo), King Evil (Junichi Suwabe)
"Happiness-Mikage's Theme-Middle Volume Ver."
Songs related to the TV anime "Kamisama Kiss ◎"
May 4
Play a card game!
Card game Shiyoko (Mimori Suzuko)
"Play a card game!"
"Bushiroad] CM song
May 5
Love Live! The School Idol Movie Advance ticket with benefits 3rd unit single lily white Otohimeshin de Koi Palace
lily white[Member 3]
"Otohime Heart and Love Palace"
Theater animation "lovelive! The School Idol Movie] Related songs
May 5
Fat and Taoyuan Township
Kanae Shinjo (Mimori Suzuko)
"Fat and Taoyuan Township"
Television Animation"Tekyu] The fifth theme song
May 7
Kamisama Kiss ◎ Blu-ray & DVD Volume XNUMX Bonus Special CD
Nanao (Mimori Suzuko), Tomoe (Shinnosuke Tachibana), Kurama (Daisuke Kishio), Mizuki (Nobuhiko Okamoto), Mamoru (Daiki Yamashita), Otobiko (Hiroki Takahashi), Okuninushi (Shotaro Morikubo), King Evil (Junichi Suwabe) Jiro (Wataru Hatano), Midori (Hirakawa Daisuke),nocturnal bird(Hiro Shimono)
"Happiness ~ Mikage's Theme ~ Volume XNUMX Ver."
Songs related to the TV anime "Kamisama Kiss ◎"
May 9
"Arpeggio of Blue Steel -Ars Nova-" "Blue Field" Character Songs Vol.2
Fog Student Organization[Member 14]
"Will Fade Away"
Television Animation"Arpeggio of blue steel] Related songs
May 10
Momo Kyun Sword Special CD "Peach"
Mizuhana (Mimori Suzuko), Karin (Yuka Otsubo)
"Miracle Fantasia"
Songs related to the TV anime "Momo Kyun Sword"
May 11
"Yuruyuri Nachuya Chumi! +" Special Nasound CD Part 1 "We will sing too!"
Nanashirinaka Student Council[Member 6]
"Ohirune Universe"
Television Animation"Yuruyuri Nachuya Chumi!+"Ending theme
May 12
Yuruyuri Uta ♪ Solo! 08 Love is sweet
Furuya Mukai Aoi (Mimori Suzuko)
"Love is sweet"
"Natsu No Hana * Story"
Television Animation"Yuruyuri-san ☆ High!] Related songs
May 12
I want to be more than a memory
lily white[Member 3]
"I want to be more than a memory"
"Shunjou Romantic"
The game "Love Live!School Idol Festival "related songs
2016
May 1
"Yuruyuri-san ☆ High! ] Special Nasound CD Part 3 "I want to sing even the Student Organization!"
Nanashirinaka Student Council[Member 6]
"Chochocho! Yuruyuri ☆ Kapuricho !!!"
TV anime "Yuruyuri-san ☆ High! 』Related song
May 2
Tsuppari-kun vs Sekitori Man
Oshimoto Yuri (Yui Watanabe), Kanae Shinjo (Mimori Suzuko), Nasuno Takamiya (Narumi Kyoko), Marimo Bando (Kana Hanazawa)
"Tsupari-kun vs Sekitori Man"
TV anime "Teekyu" 7th theme song
"Yuruyuri-san ☆ High! 』Special Nasound CD Part 4" We can't lose! "
Nanashirinaka Student Council[Member 6]
"Achu-ma youth!"
TV anime "Yuruyuri-san ☆ High! 』Related song
Lance N'Masques Blu-ray & DVD Volume 3 Bonus Special CD
Alice Cleaveland (Mimori Suzuko)
"CHEERFUL x CHEERFUL !!"
Songs related to the TV anime "Lance N'Masques"
May 3
Yuki Yuna is a brave character songs Brave baton
Sanshu Junior High School Hero Club[Member 13]
"Courage baton short ver."
"The courageous baton"
TV anime "Yuki Yuna is a Hero" related song
Togo Mimori (Mimori Suzuko)
"Clockwork memory"
Yuuki no Baton Kyanime.jp Limited Bonus Solo version 5 songs CD
"The courageous baton"
May 5
"Yuruyuri-san ☆ High! 』Special Nasound CD Part 7" Let's sing together! "
Nanamori Naka ☆ Live Stars[Member 15]
"Ohirune Universe"
"Achu-ma Youth! (Ending ♪ Pafo-Mansu ver.)"
TV anime "Yuruyuri-san ☆ High! 』Related song
2017
May 3
Hope refrain
Moeka Qingdao (Mimori Suzuko)
"Hope Refrain"
Television Animation"One Room] Theme song
"Hope Refrain -late summer mix-"
TV anime "One Room" related songs
May 3
Friends
Sumi Washio (Mimori Suzuko), Sonoko Nogi (Kana Hanazawa), Gin Minowa (Yumori Hanamoru)
"Friend"
Anime"Yuki Yuna is a Hero-Washio Sumi's Chapter-"Ending theme
May 3
Masamune-kun's Revenge Blu-ray / DVD Volume 1 Bonus CD
Aihime Adachi (Ayaka Ohashi), Neiko Fujinomiya (Mimori Suzuko)
"Looking silent"
Television Animation"Masamune-kun's revenge"Ending theme
May 4
I want to be the strongest in the world Theme song & character song
Chinatsu Suzumoto (Mimori Suzuko)
"Diamond Soul"
pachinko"I want to be the strongest in the CR world!] Related songs
May 4
TV anime "BanG Dream!" Original soundtrack
Glitter * Green[Member 16]
"Don't be afraid!"
"Glee! Glee! Glee!"
Television Animation"BanG Dream!"Insert song
May 6
Masamune-kun's Revenge Blu-ray / DVD Volume 4 Bonus CD
Neiko Fujinomiya (Mimori Suzuko)
"Good bye, my love'
Insert song for TV anime "Masamune-kun's Revenge"
"Looking silent"
Songs related to the TV anime "Masamune-kun's Revenge"
May 7
Promise
Sumi Washio (Mimori Suzuko), Sonoko Nogi (Kana Hanazawa)
"Yakusoku"
The ending theme of the anime "Yuki Yuna is a Hero -Chapter of Sumi Washio-"
May 8
Baby Birds
Yayoi Tachibana (Mimori Suzuko), Kiritani Karin (Yui Ogura), Hana Kiritani (Yuasa Kaede)
"Grow Together !!!"
Television Animation"Hinaroji ~ from Luck & Logic ~] Related songs
May 8
Masamune-kun's Revenge Blu-ray / DVD Volume 6 Bonus CD
Aihime Adachi (Ayaka Ohashi), Neiko Fujinomiya (Ayaka Ohashi)Mimori Suzuko)
"Smile de Hada Pure!"
Insert song for TV anime "Masamune-kun's Revenge"
May 8
TV anime "Don't make it !! Akunogundan!" Blu-ray bonus CD[348]
KAKUWA ☆ Nare-Shonzu[Member 17]
"Sticky baggy"
Television Animation"Don't give up !! Akunogundan!"Ending theme
May 8
Movie "I want to reach your voice" Original soundtrack "Aquamarine Memories"
Akane Yazawa (Mimori Suzuko)
"Gentle night"
Theater animation "I want to hear your voice"Insert song
NagisaMina Katahira), Kaede Tatsunoguchi (Yuki Tanaka), Shizuku Dobashi (Momone Iwabuchi), Yu Hamasuka (Misako Iino), Ayame Nakahara (Kobe Mitsuho), Biwakoji Otoha (Suzuki Hitomi), Shion Yazawa (Mimori Suzuko)
"Wishes Come True"
May 9
Prologue -Star Divine-
Starlight XNUMX pairs[Member 18]
"Star Divine"
"Stage Girl Knowledge"
"Wishes become light"
stage"Shoujo ☆ Kageki Review Starlight -The LIVE- # 1] Song in the play
May 9
Principal -Fancy You-
Aishiro Hana Koi (Yasuyo Koyama), Hikari Kagura (Mimori Suzuko)
"Fancy You"
May 12
Hanakotoba / Lullaby of Heroes
Sanshu Junior High School Hero Club[Member 19]
"Hanakotoba"
Television Animation"Yuki Yuna is a Hero -Chapter of Heroes-"Opening theme
"Larabai of the Heroes"
TV anime "Yuki Yuna is a Hero -Chapter of the Hero-" Ending Theme
May 12
Japari Café 2
Red fox (Aisaka Yuka), Kita Fox (Mimori Suzuko)
"Yukemuri Utopia"
Television Animation"Kemono Friends] Related songs
Animal Biscuit[Member 20]+ Bag (Aya Uchida) ×PPPs[Member 21] / Dialogue-Kotomeka Otaru (Rena Kondo), African Screech Owl (Mikami Shiori), Eagle Owl (Akari Uehara), Margay (Mami Yamashita), Gingitsune (Yuka Aisaka), Kita Kitsune (Mimori Suzuko)
"Doremi Fallon (Friends ver.)"
May 12
Ultraman Geed Character Song Rem Mahoro Bali Bati / Proof of GEED ~ Rem Version ~
Rem (Mimori Suzuko)
"Mahoro Bali Bati"
"Proof of GEED-REM version-"
Special effects drama "Ultraman Geed] Related songs
2018
May 2
Monster Girl ~ Ultra Monster Anthropomorphic Plan ~ Phase 2 Theme Song Soul-ride ON!
Aguila (Riho Iida), King Joe (Mimori Suzuko), Alien Guts (Matsuda Risa)
"Soul-ride ON!"
Television Animation"Monster Girl -Ultra Monster Personification Plan-] 2nd ending theme
May 3
Starlight Theater
Starlight XNUMX pairs[Member 18]
"Starlight Theater"
stage"Shoujo ☆ Kageki Revue Starlight -The LIVE- # 1 revival] Song in the play
"Circle of the Revue"
"Where is the glitter?"
stage"Girl ☆ Opera Revue Starlight] Related songs
May 3
Wake Up, Best! 3
Makina X (Mimori Suzuko)
"Glossy World"
Television Animation"Wake Up, Girls! New Chapter"Insert song
lovelive! Solo Live! III from μ's Umi Sonoda Memories with Umi
Umi Sonoda (Mimori Suzuko)
"Music START !!'
"LOVELESS WORLD"
"Takaramonozu'
"Paradise Live'
"It's our miracle'
"Because it's ruthless"
"All the time'
"COLOR FUL VOICE"
"Yumenotobira'
"SENTIMENTAL Step S"
"Dancing stars on me!'
"KiRa-KiRa Sensation!'
"Happy maker!'
"Shangri-La Shower'
"Ruteshi Kisuki"
"Mi is μ'sic'
"Super LOVE = Super LIVE!"
"Angelic Angel'
"SUNNY DAY SONG'
"We are one light'
"Future style'
"HEART to HEART!'
"Because it's love in a storm"
"MOMENT RING'
"Goodbye goodbye!"
"Slight fever to Mystery"
"To your habit!"
"In your sky in the autumn"
"Futari Happiness"
"I want to be more than a memory"
"Shunjou Romantic"
"lovelive! 』Related song
May 5
Butter-Fly ~tri.Version~
Selected children[Member 22],Digimon Thinkers[Member 23],Ayumu Miyazaki,AiM With Koji Wada
"Butter-fly~tri.Version~"
OVA "Digimon Adventure tri." ending theme
May 7
Star Dialogue
Starlight XNUMX pairs[Member 18]
"Star Dialogue"
TV anime "Shoujo ☆ Kageki Revue Starlight" opening theme
"Discovery!"
game"Girl ☆ Opera Revue Starlight -Re LIVE-] Theme song
May 8
Fly Me to the Star
"Fly Me to the Star"
TV anime "Shoujo ☆ Kageki Revue Starlight" ending theme
"Thank you, ninety-nine pairs"
"Romantic Cruzin"
Songs related to the TV anime "Shoujo ☆ Kageki Revue Starlight"
May 8
Shoujo ☆ Kageki Revue Starlight In-Drama Song Album Vol.1 La Revue de Matinee
Junna Hoshimi (Hinata Sato), Hikari Kagura (Mimori Suzuko), Hana Koi Aijo (Momoyo Koyama)
"Until the world is ashed"
Insert song for TV anime "Shoujo ☆ Kageki Revue Starlight"
Hikari Kagura (Mimori Suzuko)
"Fly Me to the Star # 3"
TV anime "Shoujo ☆ Kageki Revue Starlight" ending theme
Hana Koi Aijo (Momoyo Koyama), Hikari Kagura (Hyakuyo Koyama)Mimori Suzuko)
"Fly Me to the Star # 4"
May 10
99 ILLUSION!
Starlight XNUMX pairs[Member 18]
"99 ILLUSION!"
"Green Dazzling Light"
Stage "Girl ☆ Opera Review Starlight -The LIVE- # 2 Transition" theme song
May 10
I want to be popular/Let's go home
All the Himoute House Residents[Member 24]
"I want to be popular"
Television Animation"Himoute House"Opening theme
"Let's go home"
Insert song for TV anime "Himote House"
May 10
Shoujo ☆ Kageki Revue Starlight In-Drama Song Album Vol.2 La Revue de Soiree
Hikari Kagura (Mimori Suzuko), Oba Nana (Koizumi Moka)
"RE: CREATE"
Insert song for TV anime "Shoujo ☆ Kageki Revue Starlight"
Hana Koi Aijo (Momoyo Koyama), Hikari Kagura (Hyakuyo Koyama)Mimori Suzuko), Maya Tendo (Maho Tomita), Saijo Claudine (Aina Aiba)
"-Star Divine- Finale"
Hana Koi Aijo (Momoyo Koyama), Hikari Kagura (Hyakuyo Koyama)Mimori Suzuko)
"Starlight"
May 10
Destiny Calls[349]
Ultra rare[Member 7]
"Destiny Calls"
TV Anime "Card Fight !! Vanguard" High School Student Opening Theme
May 10
Shoujo ☆ Kageki Review Starlight BD Volume 1 Bonus CD
Starlight XNUMX pairs[Member 18]
"My friend ~ Arrie ~"
Songs related to the TV anime "Shoujo ☆ Kageki Revue Starlight"
May 11
"Himote House" character coupling song collection
Hongo Tae (Aya Susaki), string hand (Mimori Suzuko)
"8 cm feelings"
"Let's go home (Duet ver.1)"
TV anime "Himote House" related songs
May 11
Don't be afraid![350]
Glitter * Green[Member 16]
"Don't be afraid! (New record)"
"Glee! Glee! Glee! (New record)"
TV anime "BanG Dream!" Related songs
May 11
KI-te MI-te HIT PARADE!
Parry Fairy[Member 25]
"KI-te MI-te HIT PARADE!"
Television Animation"Rebellious Million Arthur"Ending theme
May 12
Kiratto Pri☆Chan♪ Song Collection ~2nd Channel~
Swan Anju (Mimori Suzuko)
"Fortune Carat"
Television Animation"Kira to Puri☆Chan"Insert song
May 12
Shoujo ☆ Kageki Review Starlight BD Volume 2 Bonus CD
Starlight XNUMX pairs[Member 18]
"You are a ghost, I am a ghost ~ Theatrical Ghost ~"
Songs related to the TV anime "Shoujo ☆ Kageki Revue Starlight"
2019
May 1
Yakusoku Tower
Starlight XNUMX pairs[Member 18]
"Yakusoku Tower"
"Stage preparation"
Songs related to the TV anime "Shoujo ☆ Kageki Revue Starlight"
May 1
Milky Holmes x Glitter * Green Final Single Release Commemorative Special CD[350]
Glitter * Green[Member 16]
"Mirai after the rain'
TV anime "BanG Dream!" Related songs
May 2
Shoujo ☆ Kageki Review Starlight BD Volume 3 Bonus CD
Starlight XNUMX pairs[Member 18]
"Love is the sun ~ CIRCUS! ~"
Songs related to the TV anime "Shoujo ☆ Kageki Revue Starlight"
May 3
I can't be an idol[Note 5]
ROCKETMAN feat. Islay (Mimori Suzuko)
"I can't be an idol"
Television Animation"Spread!"Ending theme
May 4
Hyaku Iro Remain
Starlight XNUMX pairs[Member 18]
"Hyaku Iro Remain"
"Bright! Light!"
Stage "Shoujo ☆ Opera Review Starlight -The LIVE- # 2 Transition" related songs
Hyakuiro Remain Hana Koi & Hikari & Mahiru ver.
Hana Koi Aijo (Momoyo Koyama), Hikari Kagura (Hyakuyo Koyama)Mimori Suzuko), Mahiru Rosaki (Iwata Aoi)
"Hyaku Iro Remain"
May 5
PEARLY x PARTY
Parry Fairy[Member 25]
"PEARLY x PARTY"
The ending theme for the TV anime "Rebellious Million Arthur"
May 9
Kira to Pri☆Chan♪ Music Collection
Island[Member 26]
"Perfect Finale"
Insert song for TV anime "Kirato Puri☆Chan"
May 8
star diamond
Starlight XNUMX pairs[Member 18]
"Star Diamond"
Songs related to the TV anime "Shoujo ☆ Kageki Revue Starlight"
"Stage Girl Gymnastics"
Web animation "Shoujo☆Sukito All Star Light] Theme song
May 10
Shoujo☆Opera Revue Starlight Revue Album La Revue Eternal
Hana Koi Aijo (Momoyo Koyama), Hikari Kagura (Hyakuyo Koyama)Mimori Suzuko), Akira Yukishiro (Nomoto Hotaru)
"Adversity Orion"
Related song for the game "Shoujo☆Kageki Revue Starlight -Re LIVE-"
May 11
Song of courage
Togo Mimori (Mimori Suzuko)
"fireworks"
Pachislot "Yuki Yuna is a Hero" related song
May 12
SSSS.GRIDMAN BEST ALBUM
Namiko (Mimori Suzuko), Hass (Akira Kitou)
"Oh! My Hero!"
Television Animation"SSSS.GRIDMAN] Related songs
2020
May 2
star parade
Starlight XNUMX pairs[Member 18]
"Star Parade"
Songs related to the TV anime "Shoujo ☆ Kageki Revue Starlight"
Hana Koi Aijo (Momoyo Koyama), Hikari Kagura (Hyakuyo Koyama)Mimori Suzuko), Maya Tendo (Maho Tomita), Claudine Saijo (Aina Aiba)
"Junjou Unclassified"
May 4
Devil ☆ Idol[Note 5]
Islay (Mimori Suzuko), Shima (Yuka Iguchi), Hana (Kana Hanazawa)
"Devil ☆ Idol"
TV animation "Debiduru! "Opening theme
2020
May 6
Kira to Puri☆Chan♪ Music Collection Season.2
All ☆ Jewel Idols[Member 27]
"Diamond smile'
Insert song for TV anime "Kirato Puri☆Chan"
May 7
Healing ♥ Precure Character Single-Four Voices Resonating-
Cure Grace (Yuki Aoi), Cure Fontaine (Natsu Yorita), Cure Sparkle (Hiyori Kono), Cure Earth (Mimori Suzuko)
"Healin'Good Good ♥ Precure Touch !! ~ Precure Quartet Ver ~ "
Television Animation"Healing ♥ precure] Related songs
Furin Asumi (Mimori Suzuko),latté(Haruka Shiraishi)
"Wind sympathy"
Cure Grace (Aoi Yuki), Cure Fontaine (Natsu Yorita), Cure Sparkle (Hiyori Kono), Cure Earth (Cure Earth)Mimori Suzuko)
"Ready Steady → Precure !!"
May 9
Play hymn
Starlight XNUMX pairs[Member 18]
"Playing hymns"
Theater animation "Revue Starlight Revue Starlight Rondo Rondo Rondo] Theme song
Junna Hoshimi (Hinata Sato), Hikari Kagura (Hinata Sato)Mimori Suzuko), Hana Koi Aijo (Momoyo Koyama)
"Until the world is ashed (movie ver.)"
Insert song for theatrical anime "Revue Starlight Rondo Rondo Rondo"
Hikari Kagura (Mimori Suzuko), Nana Oba (Moeka Koizumi)
"RE: CREATE (movie ver.)"
Hana Koi Aijo (Momoyo Koyama), Hikari Kagura (Hyakuyo Koyama)Mimori Suzuko), Saijo Claudine (Aina Aiba), Maya Tendo (Maho Tomita)
"Star Diamond"
Hana Koi Aijo (Momoyo Koyama), Hikari Kagura (Hyakuyo Koyama)Mimori Suzuko)
"Starlight (movie ver.)"
May 9
initial[Note 5]
Hana Koi Aijo (Momoyo Koyama), Hikari Kagura (Hyakuyo Koyama)Mimori Suzuko), Akira Yukishiro (Hotaru Nomoto), Aruru Otsuki (Megumi Ban), Tamao Tomoe (Kusunoki Tomori)
"initial"
Related song for the game "Shoujo☆Kageki Revue Starlight -Re LIVE-"
May 12
BLUE ANTHEM
Starlight XNUMX pairs[Member 18]
"Re: PLAY"
Stage "Shoujo ☆ Kageki Revue Starlight -The LIVE Aoarashi- BLUE GLITTER" related songs
2021
May 2
Revue Starlight Rondo Rondo Rondo BD Bonus CD
Starlight XNUMX pairs[Member 18]
"Wear a nice dress"
"Shoujo ☆ Kageki Revue Starlight" related songs
May 3
Shoujo ☆ Kageki Revue Starlight Best Album
"Polestar"
Shoujo ☆ Kageki Revue Starlight Best Album Limited Edition Bonus CD
Hikari Kagura (Mimori Suzuko), Kako Hanayagi (Ayasa Ito)
"When you wake up your passion"
Hikari Kagura (Mimori Suzuko), Maya Tendo (Maho Tomita)
"Love is the sun ~ CIRCUS! ~"
Hana Koi Aijo (Momoyo Koyama), Hikari Kagura (Hyakuyo Koyama)Mimori Suzuko), Junna Hoshimi (Hinata Sato), Mahiru Rosaki (Haruki Iwata)
"GANG ☆ STARS"
Hikari Kagura (Mimori Suzuko), Futaba Ishido (Teru Ikuta)
"Magical ball of love"
May 6
Supernatural love phenomenon
Mystery kiss[Member 28]
"Supernatural love phenomenon"
"Supernatural love phenomenon (Live ver.)"
"KISS in the waves"
Television Animation"Odd taxi"Insert song
Mystery kiss[Member 29]
"Namima KISS (Indies ver.)"
Louis Nikaido (Mimori Suzuko)
"Supernatural love phenomenon"
"KISS in the waves"
TV anime "Odd Taxi" related songs
May 6
We are already on the stage
Starlight XNUMX pairs[Member 18]
"We are already on the stage"
Theater animation "Movie version Revue Starlight] Theme song
Hana Koi Aijo (Momoyo Koyama), Hikari Kagura (Hyakuyo Koyama)Mimori Suzuko)
"Dream of You"
Songs related to theatrical anime "Theatrical Version Girl ☆ Opera Review Starlight"
May 7
Saikai signal
Starlight XNUMX pairs[Member 18]
"Saikai signal"
Stage "Shoujo ☆ Kageki Revue Starlight -The LIVE- # 3 Growth" theme song
"Youth Traveler"
Stage "Shoujo ☆ Kageki Review Starlight -The LIVE- # 3 Growth" related songs
Saikai signal [star ver.]
Hikari Kagura (Mimori Suzuko)
"Saikai signal"
May 7
Movie version Girl ☆ Opera Review Starlight In-play song album Vol.1
Hikari Kagura (Mimori Suzuko), Mahiru Rosaki (Haruki Iwata)
"MEDAL SUZDAL PANIC ◎ 〇 ●"
Insert song for theatrical anime "Theatrical Version Girl ☆ Opera Review Starlight"
Movie version Girl ☆ Opera Review Starlight In-play song album Vol.2
Hana Koi Aijo (Momoyo Koyama), Hikari Kagura (Hyakuyo Koyama)Mimori Suzuko)
"Super Star Spectacle"
YURUYURI GORAKUBU & SEITOKAI BEST ALBUM SPECIAL EDITION
Nanashirinaka Student Council[Member 6]
"Yuriyuri Lala Yuruyuri Great Incident-10th Anniversary Student Organization Ver.-"
"Yuruyuri" related songs
May 10
Ashita no Hanatachi
Sanshu Junior High School Hero Club[Member 19]
"Ashitano Hanatachi"
Television Animation"Yuki Yuna is a Hero -Chapter in Full Bloom-"Opening theme
Beyond the horizon
"Beyond the horizon"
TV anime "Yuki Yuna is a Hero -Chapter in full bloom-" ending theme
Provide music
harmoe"Mermaid at my own pace" (lyrics)
Live event
one man live
| Appearance date | title | Venue |
| --- | --- | --- |
| May 2014-June 6, 14 | Suzuko Mimori Live Tour 2014 "I Love You" | |
| May 2015-June 6, 27 | Mimori Suzuko Live 2015 "Fun! Fun! Fantasic Funfair!" | Maihama Amphitheater(Chiba) |
| May 2016-June 7, 23 | Mimori Suzuko Live Tour 2016 "Grand Revue" | |
Joint live
Events
| Appearance date | title | Venue | Remarks |
| --- | --- | --- | --- |
| 2016/5/29 | Also only!Also only!Mimori ★ Happy Taiwan Go ♪ ~ It's definitely sunny today! ~ | Hana Ren Hana Exhibition Space (Taiwan / Taipei) | Fan meeting |
| 2016/6/28 | Mimorin Birthday Festival 2016 | Omiya Sonic CityGreat Hall (Saitama Prefecture) | Birthday event |
| 2016/7/31 | DIGIMON ADVENTURE FES. 2016 | Olympus Hall Hachioji(Tokyo) | Guest appearance |
Book
Photo album
Trading cards
Voice Actor Card Collection VOL.01 Suzuko Mimori Gyugyutto Mimorin (April 2017, 4, Bushiroad Media)[16]
footnote
注 釈
Unit member
Source
外部 リンク