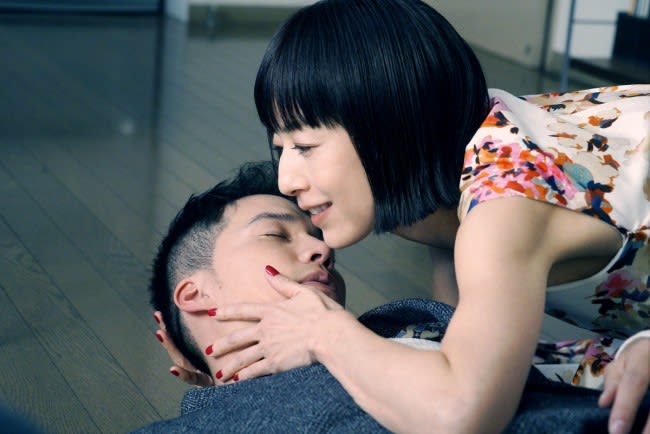 Photo Movie "Rika-Self-proclaimed 28-year-old Pure Love Monster-" Scene Photo (C) 2021 Movie "Rika-Self-proclaimed 28-year-old Pure Love Monster-" Production Committee
Saki Takaoka, Hayato Ichihara hugging a fearless smile Movie "Rika" scene photo lifted
 
If you write the contents roughly
The co-stars will be Hayato Ichihara as the detective Jiro Okuyama who lures Rika with the matching app, Rio Uchida as the detective duo Takako Aoki, and Nozomi Sasaki as the role of Naomi Umemoto. 
From the movie "Rika-Self-proclaimed 28-year-old pure love monster-" starring actress Saki Takaoka, the main character Rika (Takaoka) matches ... → Continue reading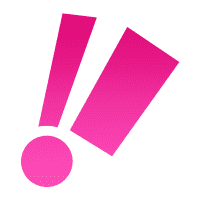 Crank in!
Mainly on the latest information on domestic and foreign movies & TV dramas, the "now" of entertainment, which has become a hot topic on the Internet such as animation and overseas gossip, is transmitted daily with news!
---
Wikipedia related words
If there is no explanation, there is no corresponding item on Wikipedia.

Matching app(Japanglish: Matching app) IsMobile applicationProvided throughOnline romance serviceIn many cases, smartphones' GPS capabilities, portability, and easy access to digital photo galleries and mobile wallets are used to improve the convenience of meeting on the Internet.
These apps can simplify or speed up the process of traditional online romance services, where you can chat and meet with people you meet on the Internet.
2012 yearstinderThe release of the product promoted the entry of new businesses and the entry of traditional online romance service providers into the mobile app market, leading to the growth of matching apps.
Matching apps are currently mainstream in the United States. As of 2017, the internet is the most common way for couples in the United States to meet[1]..Currently, 39% of new couples first meet on the internet, and experts predict that this number will increase to 2040% by 70.[2].
起源
tinderWas the application that led to the proliferation of matching apps[3].
Frequency of use in demographics
The matching app targets young demographic groups.In the past, people barely touched on online romance, but today almost 50% of people know who is using the app or has met a loved one through the app.[4].. Since the launch of the iPhone in 2007, online romance numbers have increased as mobile device usage has increased. In 2005, only 18% of people aged 24 to 10 reported using online romance services, but this number has grown to more than 27% of the population.[5].Pew Research CenterAccording to a 2016 survey in the United States, 59% of adults in the United States agreed that online romance is a better way for people to meet, compared to 2005% in 44. About 18 in 24 people aged 5 to 1 (22%)[4]Was reported to have used the matching app in 2016, but only 2003% in 5.[5].
Global pandemic of new coronavirus infectionsIn betweenMorning consultThrough its polls, he found that more Americans are using matching apps than ever before. A April 2020 study found that 4% of American adults who use matching apps use more apps during a pandemic.[6].. As of February 2021, the percentage increased to 2%[7].
Popular application
After Tinder's success, many others tried to create their own matching apps, creating applications such as Match.Com.ARC, a research group on the app economy[8]Conducted a research study in 2016 on how 150 million US customers rated 97 popular matching apps.According to the survey results, there were more than 10,000 reviews from the app store, and only 50 apps had a score of 100 or higher (out of 11).These includeOkCupidIs included.Apps with a score of 50 or higher were considered successful.Eharmony,Match.comOther popular applications such as scored below 40[8].
Impact on romance
There are both advantages and disadvantages to using a matching app.
利 点
Many apps do personality tests for matching or use algorithms to match users[9]..These factors increase the likelihood that users will match their favorite candidates.They offer so many choices that users may be well matched to a particular favorite type.You can narrow down your options simply by choosing not to match candidates that you know you are not interested in.You can chat with the candidates to find out their personality.This type of communication reduces the time, money, and risk that is unavoidable when users are in love in the traditional way.[10].
Disadvantage
If there are too many choices, it may be out of control.With so many candidates available, users can get lost and spend a lot of time looking for the "perfect" candidate instead of spending time building real relationships. There is[10]..Moreover, the algorithms and matching systems introduced are not always as accurate as users think.There is no perfect system that can perfectly match the personalities of two people each time[11].
Online communication also lacks the essential physical aspects of choosing a potential partner.You can't know much from text message exchanges.Online romance has made romance very superficial.A user's profile picture may or may not suit someone's tastes before someone knows their personality[12].
After analyzing a wide variety of matching apps, researchers can leak highly sensitive personal information such as sexual orientation, preferences, email addresses, and how romance progresses, most of the major matching apps. Concluded that it is vulnerable to simple sexual eavesdropping attacks[13].
The problem amplified by the matching app is "(English edition)It is a phenomenon called ", and the other party who I met blocks all communication with the other party without warning or explanation.Ghosting poses a serious problem for app romance because users can unsubscribe from the app.For this reason,(English edition),(English edition)Companies such as are cracking down on this practice by introducing new features that make it easier for users to end chat conversations more politely.[14].
Online romance is stigmatized[15], Has become accepted over time.
Data privacy
Matching apps are often involved in data misuse cases. 2018 is the first matching app for gay dating(English edition)Has been accused of sharing data about a user's HIV status with a number of companies[16].
SeedlingHas introduced bank-grade security to become the "safest matching app" for gay people to date.[17].
References
Related item