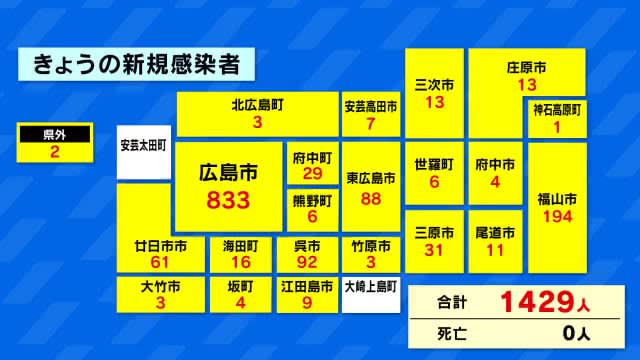 写真 
[Breaking news] 513 new infections in Miyagi prefecture, of which 331 in Sendai city and 1 patient died in Sendai city
 
If you write the contents roughly
In addition, one patient died in Sendai City, and 1 died in Miyagi Prefecture. 
On the 19th in Miyagi prefecture, it was confirmed that 513 new people were infected with the new coronavirus.Infection confirmed ... → Continue reading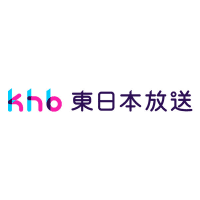 khb East Japan Broadcasting
This is a news account of "Higashinippon Broadcasting" (TV Asahi series) in Miyagi prefecture.
Under the theme of "Getting to know Miyagi's" I want to know "as soon as possible!", We will deliver the events of Miyagi and the interests of the citizens of the prefecture in an easy-to-understand manner.
khb Higashinippon Broadcasting is looking for incidents, accidents, happening videos, etc. as "everyone is a photographer".
---
Wikipedia related words
If there is no explanation, there is no corresponding item on Wikipedia.

Miyagi(Miyagiken) isJapan OfTohoku regionに 位置 す るPrefecture.Prefectural office location TheSendai city.
Overview
Miyagi Prefecture is located in the southeastern part of the Tohoku region. Within the prefectureSendai PlainSpread,Kitakami River,Abukuma RiverA large river flows through and reaches the basinAlluvial plainIs developing. EastThe Pacific OceanLocated in the central part of the prefectureMatsushimaIs a scenic spot on the archipelagoThree Views of JapanCan be counted as one of. WestOu MountainsTouching,Mt. Kurikomayama,Zao mountain rangeAnd so on. The climate of the prefecturePacific climateare categorized. During the winter, the mountains in the western part of the prefecture are heavily snowed, but in the eastern plains there is little snow and there are many sunny days. In summer, it is unlikely that it will be too hot due to the sea breeze from the Pacific Ocean. It has a year-round and mild climate[1][2].. The prefecture's population is approximately 230 million (Estimated population as of May 2020, 5).
The current area of ​​Miyagi Prefecture has been around since the Kofun period.Yamato kingshipIs under the influence ofRaijin Mountain TumulusMany old burial mounds were built[3].. laterMutsuKokufuとGuardian officeIsTaga CastleWas placed[4].. In the Middle AgesMr. Osaki,Kasai,Mr. Absence,Mr. KokubunAnd so on,Date Masamune Yonezawa CastleからIwadeyama CastleThroughSendai CastleBuilt during the Edo periodDate OfSendai DomainRuled here[5].. Of the Meiji eraAbandoned DomainBefore and afterTome Prefecture,Ishinomaki,Isawa,Kakuda,Sendai prefectureEtc. were established, and division of prefecture areas was often done. In 1872 (Meiji 5)Miyagi-gunIt was renamed to Miyagi Prefecture of origin, and the region of Miyagi Prefecture that continues to this day is almost formed in 1876 (Meiji 9)[6].
Rice cultivation is popular in the plains of the prefecture,Sasanishiki,HitomeboreIs the production area. Above all, in the northern part of the prefectureOsaki regionThe fertile land ofOsaki Kodoと 呼 ば れ る[7][8].Strawberry,PearFruits, such asSendai Chinese cabbageTraditional vegetables such as are also produced. In livestockSendai beefAnd brands such as Miyagino Pork (Miyagino Pork)[7].. In addition, there is a cold current off Sanriku in the Tohoku region.OyashioAnd is warm currentKuroshio OfTideIt is one of the most fishing grounds in the world. Miyagi Prefecture, which is close to this, has many fishing ports, among whichKesennuma fishing port,Ishinomaki fishing port, IsSpecific Type 3 fishing portIs specified in. Miyagi Prefecture is the only prefecture that has multiple specified third-class fishing ports in one prefecture.Skipjack,Saury,Tuna,MarlinVarious kinds of fish are landed at these ports,Wakame,Nori,Oyster,Scallop,Squirts,Coho salmonFarming is done in the prefecture[9].. As a traditional craft,Naruko lacquerware,Shiraishi Japanese paper,Tsutsumi ware,Slit burning,Sendai Hariko,Sendaidairaand so on[10].
Geography
Position/terrain
Miyagi Prefecture is on the north sideIwateAnd on the south sideFukushimaAnd in the westYamagataAnd in the northwestAkitaIs in contact with[1].TokyoIs approximately 300 kilometers north of[11].. The total area of ​​Miyagi prefecture is about 7282 square kilometers, which is the 16th largest prefecture in Japan.[1].. home,The habitable area is about 43%.
In the western part of Miyagi prefecture, which is the border with Yamagata prefecture,Ou MountainsAre in the north and south. As the main mountains, in the northwestern part of the prefecture with an altitude of 1627 metersMt. Kurikomayama, 1500m above sea level in the MidwestFunagatayamaIn the southwestZao mountain rangeThere are 1825 meters above sea level among the mountains of Zao MountainsMt. ByobugaIs the highest peak in Miyagi prefecture. In addition, there are hilly areas on the east side of the Ou Mountains.[1].. The north and south of Miyagi Prefecture do not have a prominent alpine zone like the Ou Mountains, but in the south of the prefectureAbukuma HighlandsIs approaching, and in the northeastKitakami HighlandsIs extended[2].
On the other hand, the east side of the prefectureThe Pacific OceanFacing. The northeastern part of the prefecture is IwateAomoriExtend toSanriku CoastHit the southern part of the north, and the Kitakami Highlands fell into the seaRias coastTo form[1].. Sanriku coastOshika PeninsulaAs it protrudes into the Pacific Ocean,Mt. Kinka,Aji Island,Dejima,EjimaFloating islands[2].. From the Oshika Peninsula to the southSendai TaiwanGreatly scooped by[8].. Most of the flat beaches along Sendai are flat beaches,MatsushimaThe area is a rias type coast with a characteristic terrain over which the archipelago extends.[12].
The plains of Miyagi Prefecture develop especially in the southeast and north,Sendai PlainIt is called. Many rivers flow here toward the Pacific Ocean. Flowing in the northern part of the prefectureKitakami RiverIs a river from Iwate prefecture,Sakogawa,Eai RiverCollect. The Kitakami River is diverted and pours into Oiha Bay and Ishinomaki. Fukushima Prefecture is the water source in the southern part of the prefectureAbukuma RiverFlows,Shiraishi RiverCombine and fall into the Pacific Ocean. In addition to these, as a river that flows into the Pacific Ocean in Miyagi Prefecture,Naruse River,Seven Kitada River,Natori Riverand so on[2].. In the northern part of the prefectureIzunumaAnd Uchinuma,Kamenuma Swamp,KaburinumaThere are lakes and marshes such asRamsar ConventionRegistered in[13].. Also, at the base of the Oshika Peninsula as a lake connected to the seaMangokuura, At the mouth of the Abukuma RiverSea of ​​birdsThere is.
climate
The climate of the prefecturePacific climateIn general, there is less intense heat in summer and less snowfall in winter in the Tohoku region, so it is relatively easy to spend. The Pacific coast of the northern part of the prefecture is warm for latitude and shows the characteristics of the climate on the Pacific side well, but the southern climate is close to Kanto. In addition, the eastern part has a maritime climate, and the western partInland climateIn addition, the western mountainous areasHeavy snowNextSea of ​​Japan side climateShows the characteristics of.OsakiOldNaruko TownThe area is a heavy snowfall area.
According to the meteorological forecast by the Japan Meteorological Agency, Miyagi prefecture is divided into "Miyagi prefecture western part" and "Miyagi prefecture eastern part".[16]Furthermore, the western part is "Western Kurihara", "Western Osaki", "Western Sendai", "Western Sennan", and the eastern part is "Kesennuma", "Ishimaki", "Tome/Eastern Kurihara", "East Osaki", "Eastern Sendai". , "Eastern Sennan"[16].
In addition, Japanese Meteorological AgencyMiyagi prefecture is divided into "Miyagi prefecture northern part", "Miyagi prefecture central part", and "Miyagi prefecture southern part" in the area used for the breaking news and information about the earthquake.[17].
Region
Municipalities
Currently, there are 35 municipalities (14City10 counties 20town1villageThere is). The way to read the town is Rifu town, Yamato town, Osato town, Watari town, Yamamoto town, Onagawa town, Sekima town, Wakudani town, Minamisanriku town, and the remaining 9 towns are "Machi". .. The village is read as "mura".2011(23)3/11Occurred inTohoku-Pacific Ocean Earthquake(Great East Japan Earthquake) Before and closestCensusIs2010(22)10/1Note the value of that for the implementation.Estimated populationIs the value as of June 2022, 9. The rate of change is their ratio.
Local governments in Miyagi prefecture (14 cities, 20 towns, 1 village)
Regional area
Municipality
Group code
county
2010National tone
(Man)
Estimated population
(Man)
Rate of change
(%)
Kesennuma/Motoyoshi Area
Kesennuma City
04205 – 6
City
73,489
58,833
-19.94
Minamisanriku Town
04606 – 0
Motoyoshi-gun
17,429
11,814
-32.22
Tome area
Tome City
04212 – 9
City
83,969
73,703
-12.23
Kurihara area
Kurihara
04213 – 7
City
74,932
62,252
-16.92
Ishinomaki area
Ishinomaki
04202 – 1
City
160,826
136,339
-15.23
Onagawa
04581 – 1
Oshika
10,051
6,181
-38.50
Higashi Matsushima City
04214 – 5
City
42,903
38,559
-10.13
Osaki area
Osaki
04215 – 3
City
135,147
124,815
-7.65
Wakuya Town
04501 – 2
Toda District
17,494
14,758
-15.64
Misato Town
04505 – 5
25,190
23,329
-7.39
Kami Town
04445 – 8
Kami-gun
25,527
21,186
-17.01
Sima Town
04444 – 0
7,431
6,414
-13.69
Sendai metropolitan area
Ohira Village
04424 – 5
Kurokawa
5,334
5,651
+5.94
Yamato Town
04421 – 1
24,894
28,766
+15.55
Osato Town
04422 – 9
8,927
7,643
-14.38
Tomiya City
04216 – 1
City
47,042
51,426
+9.32
Matsushima Town
04401 – 6
Miyagi-gun
15,085
12,983
-13.93
Shichigahama Town
04404 – 1
20,416
17,687
-13.37
Rifu Town
04406 – 7
33,994
35,174
+3.47
Shiogama
04203 – 0
City
56,490
51,299
-9.19
Tagajo City
04209 – 9
City
63,060
62,577
-0.77
Sendai city
04100 – 9
City
1,045,986
1,099,387
+5.11
Miyagino Ward
04102 – 5
Administrative district
190,473
196,162
+2.99
Wakabayashi Ward
04103 – 3
132,306
141,928
+7.27
Izumi ku
04105 – 0
211,183
210,536
-0.31
Aoba-ku
04101 – 7
291,436
314,011
+7.75
Taihaku Ward
04104 – 1
220,588
236,750
+7.33
Natori City
04207 – 2
City
73,134
78,813
+7.77
Iwanuma City
04211 – 1
City
44,187
43,854
-0.75
Watari Town
04361 – 3
Watari-gun
34,845
32,968
-5.39
Yamamoto Town
04362 – 1
16,704
11,764
-29.57
Sennan area
Kawasaki Town
04324 – 9
Shibata
9,978
8,066
-19.16
Murata
04322 – 2
11,995
10,329
-13.89
Okawara Town
04321 – 4
23,530
23,589
+0.25
Shibata Town
04323 – 1
39,341
37,711
-4.14
Kakuda City
04208 – 1
City
31,336
27,098
-13.52
Marumori Town
04341 – 9
Igu-gun
15,501
11,573
-25.34
Shiroishi
04206 – 4
City
37,422
31,732
-15.20
Zao Town
04301 – 0
Karita-gun
12,882
11,056
-14.17
Shichikashuku Town
04302 – 8
1,694
1,216
-28.22
Regional area
Miyagi Prefecture divides the prefecture area as follows. There are seven areas: "Wide area Kesennuma/Motoyoshi area", "Wide area Ishinomaki area", "Wide area Tome area", "Wide area Kurihara area", "Wide area Osaki area", "Wide area Sendai urban area", and "Wide area Sennan area".[18].. Miyagi Prefecture Promotion Office in each area[Annotation 1].. In addition, there are wide-area administrative organizations by municipalities in each regional area, but in the Kurihara area and the Tome area, which were consolidated into one city each by the Great Heisei merger, each regional administrative organization was dissolved and the Kurihara City Hall and Tome City hall inherits that function.
Sendai metropolitan area is "outline of measures to improve regional development around large cities"[Annotation 2] It is equivalent to the "Sendai Metropolitan Area Wide Area Administrative Area" set based on1977(52)9/29The Sendai Metropolitan Area Wide Area Administrative Promotion Council was established by the constituent municipalities[26].. The council is acting as a council for regional wide-area urban issues, but in actual regional administration,Some office associationsIs installed[27][28][29][30].
The population ratio of each area to the whole prefecture is outside the Sendai metropolitan area1920(Taisho9 years) was the highest at the time of the national census, after which the ratio in the Sendai metropolitan area increased, while the ratio in other areas decreased. Moreover, the Sendai metropolitan area occupied only about one-third of the prefecture in 1920, but2015(HeiseiIn 27, the population has increased by a factor of five, accounting for about two-thirds of the prefecture. At present, the neighboring three areas of the Sendai metropolitan area (Senan area, Osaki area, Ishinomaki area) are less than 5% each, and the prefecture's three non-adjacent areas (Kurihara area, Tome area, Kesennuma/Motoyoshi area) total about 3%. Has become.
In areas other than Kesennuma/Honyoshi area, Ishinomaki area, and the three coastal areas of Sendai metropolitan area1955(Showa30 years) The census has a peak population,Pacific beltInHigh economic growthThe population decline began in synchronism with the beginning of.the 1970sFrom each countryExclusive economic zoneThe movement to set up fishing has started, and Japanese fishing boats that had been freely operating near the coast of foreign countries until then have been locked out.[31].. Then,Pelagic fisheryAlso functioned as a base forSpecific Type 3 fishing port OfKesennuma fishing portandIshinomaki fishing portEconomy began to decline, and in the same period in the Kesennuma and Motoyoshi areas1980(Showa 55) In Ishinomaki area1985The population started to decline after peaking in (60).
By regionEstimated population,Censuspopulation[32][33], Population ratio to the whole prefecture
Regional area
Estimated population
April 2022, 9
2010
(Heisei22 years)
1985
(Showa60 years)
1955
(30)
1920
(Taisho9 years)
Miyagi prefecture total
2,280,545
2,348,165
2,176,295
1,727,065
961,768
Kesennuma/Motoyoshi Area
70,647
3.1
90,918
3.9
113,438
5.2
106,720
6.2
60,878
6.3
Tome area
73,703
3.2
83,969
3.6
99,182
4.6
128,753
7.5
77,807
8.1
Kurihara area
62,252
2.7
74,932
3.2
95,042
4.4
136,195
7.9
83,707
8.7
Ishinomaki area
181,079
7.9
213,780
9.1
241,113
11.1
232,403
13.5
129,585
13.5
Osaki area
190,502
8.4
210,789
9.0
223,306
10.3
250,980
14.5
154,262
16.0
Sendai metropolitan area
1,539,992
67.5
1,490,098
63.5
1,209,050
55.6
669,422
38.8
320,770
33.4
Sennan area
162,370
7.1
183,679
7.8
195,164
9.0
202,592
11.7
134,759
14.0
The unit of population is "person", and the italic type is the ratio of the population to the whole prefecture in the wide area. The unit is "%".
Metropolitan area
Urban employment area(10% commuting area)
1980
1990
1995
2000
2005
2010
2015
Sendai

Metropolitan area


124

Ten thousand

8616
Sendai

Metropolitan area


139

Ten thousand

5486
Sendai

Metropolitan area


149

Ten thousand

2610
Sendai

Metropolitan area


155

Ten thousand

5691
Sendai

Metropolitan area


157

Ten thousand

0190
Sendai

Metropolitan area


157

Ten thousand

4942
Sendai

Metropolitan area


161

Ten thousand

2499
Ishinomaki

Metropolitan area


19

Ten thousand

4680
Ishinomaki

Metropolitan area


21

Ten thousand

1991
Ishinomaki

Metropolitan area


21

Ten thousand

1124
Ishinomaki

Metropolitan area


20

Ten thousand

7558
Ishinomaki

Metropolitan area


22

Ten thousand

1282
Ishinomaki

Metropolitan area


21

Ten thousand

3780
Osaki

Metropolitan area


20

Ten thousand

5925
(I.e.

Metropolitan area


6

Ten thousand

5525
(I.e.

Metropolitan area


15

Ten thousand

2834
(I.e.

Metropolitan area


16

Ten thousand

9858
(I.e.

Metropolitan area


16

Ten thousand

9910
(I.e.

Metropolitan area


16

Ten thousand

4200
Osaki

Metropolitan area


21

Ten thousand

0789
Ishinomaki

Metropolitan area


19

Ten thousand

3051
Kesennuma

Metropolitan area


10

Ten thousand

5626
Kesennuma

Metropolitan area


9

Ten thousand

4773
Kesennuma

Metropolitan area


9

Ten thousand

1400
Kesennuma

Metropolitan area


8

Ten thousand

8685
Kesennuma

Metropolitan area


7

Ten thousand

8011
Kesennuma

Metropolitan area


7

Ten thousand

3489
Kesennuma

Metropolitan area


6

Ten thousand

4988
Shiraishi

Metropolitan area


4

Ten thousand

1275
Shiraishi

Metropolitan area


4

Ten thousand

2017
Shiraishi

Metropolitan area


4

Ten thousand

4026
Shiraishi

Metropolitan area


5

Ten thousand

4338
Shiraishi

Metropolitan area


5

Ten thousand

2810
Shiraishi

Metropolitan area


5

Ten thousand

1998
Shiraishi

Metropolitan area


4

Ten thousand

9049
History
Ancient times
In the current land of Miyagi prefecture,Kofun periodからYamato kingshipInfluence of,Raijin Mountain Tumulus(Natori City) And Tomitsuka Tumulus (Sendai city) Such as large keyhole-shaped tomb moundWas built. The Raijin Mountain Tumulus is the largest tomb in the Tohoku region. In the latter half of the burial mound, many were built according to the ban on burial.
DahuaIn August of the first year of the year, the renewed government gave eight groups of "Kokuji Kokudo" missions such as surveying population and land area, collecting arms, etc. in order to carry out future political reforms. Temporarily dispatched to.TakanoriMorning(645 - 654) The second messenger was dispatched in the latter half ofNational constructionSystem was converted to reputation system,CriticismOn top of theCountryIs provided,KokujiThe predecessor, the predecessor, was dispatched. At this timeDookukuni(Michinokuku) was set up. The areas are the southern tip of Miyagi prefecture and Fukushima prefecture, where the national system was enforced, and the first comments were Sori, Igu, Uda, and Whereabouts. Shiba, Nobuo, Asaka, Iwaho, Shirakawa, Aizu 10 reviews. Kikuta, Adachi, and Yama counties were later separated, and Ishiguro (Iwaki) reputation was initially the jurisdiction of the Hitachi country. Of these 10 reviews, 8 are excluding Ayutsu and Aizu are Kuni-made Kuni. Sori and Igu are in the southern end of Miyagi prefecture, and Uta and below are in Fukushima prefecture. Dookukuni's notation is laterMutsuWas changed to (Michino Okuni)[34].
最初 のMutsuKokufuIt is estimated to beOfficial(Koriyama ruins) Is the currentSendai cityTaihaku WardKoriyama (oldNatori-gun) Was installed in.Yoro8 years/TurtleNew Year (724) HasTaga Castle(OldMiyagi-gun) Has been installed, the current central and southern part of Miyagi PrefectureOkuroku District(Hidaka country) Has become a base for military and politics. Also, MutsuKokubunji-Kokubun NunneryBut now Sendai CityWakabayashi WardIt was installed around Kinoshita (former Miyagi-gun). Later on, Taga Castle was the current city of Sendai.Miyagino WardIt is believed that the site was relocated to Iwakiri (former Miyagi-gun), but no remains have been found.
From the end of the Nara era to the beginning of the Heian era, Ezo on the northern Sendai plain and Sanriku coast frequently attacked the base of the Yamato Imperial Court,Thirty-eight year warBroke out. Based in Iji (Koreharu, Kurihara?)AzamaroOriginally belonged to the Yamato Imperial Court and served at Taga Castle, but raged at the discrimination against Ezo and caused rebellion and destroyed Taga Castle. With this as a triggerIsawa OfAtelui-MoreThere was a resistance war. Mid-11th centuryKitakami Plain OfPrisoner OfOshu AbeSpread their influence over the Sendai plains and confronted Koji, Tagajo. Mr. Abe was ordered to subdueMinamotoGunji and his colleagues in the Sendai plain defended their neutrality even when they faced downKiyoharaWas able to destroy Mr. Abe at last. Then in the 12th century,Oshu FujiwaraIn the age ofHiraizumiAfter that, the Sendai Plain became a mixture of the central power manor and the local power autonomy. There are various opinions about the degree of administrative power of Mr. Fujiwara Oshu.
中 世
Kamakura PeriodIn favor of Oshu Fujiwara's pursuit,KasaiSuch asKanto regionInfluential clans and samuraiGuardian,GroundAs a result, many settled in the current Miyagi area. I was assigned to the Mutsu Kokusai absence as the chief of the absence office of Taga Castle.Izawa family viewAnd the descendants of the housescapeMr. AbsenceHe became a member of the Mutsu Province and was appointed as an absentee.
Muromachi PeriodWhen you enterNorthern and Southern DynastiesThere was a dispute between the Ashikaga clanMr. Sanami Oshu searchWhen I entered Taga Castle under the name of, the battle gradually subsided. It is a sidestream of Mr. ShibaMr. Osaki TheOshu jurisdictionI got a job.Source9 years(1392)Kamakura PrefectureUnder the direct control, Osaki's Oshu jurisdiction was severely restricted. Mr. OsakiOei7 years(1400)Oshu searchIt became.
From the Warring States Period to the Edo Period
Sengoku periodTo become and,South Tohoku OfOu MountainsThe power of the warlords based in the basin group extending to the west became stronger, the power of Mr. Osaki declined, and finallyDate County-Nobuo(Fukushima basin)WhenOkitama(Yonezawa basin) Is based inDateWent down to the army gate. Mr. DateYoritomo Gengen OfOshu BattleAs a descendant of the Kanto samurai who was successfully sealed in Date-gun, it expanded its power mainly in Date-gun from the Kamakura period.
Azuchi-Momoyama PeriodToSengoku Daimyo OfDate Masamune TheHitachi country OfYoshitake Satake,AizuRuralMr. NanaVictory over them and expanded their territory. However, MasamuneHideyoshi ToyotomiOf HideyoshiOshuBy the Aizu region, which was conquered. Masamune was crushed by OshuKasai,Mr. OsakiIncite the old vassals ofKasai OsakiBut this one-handed agitationGamo UjisatoAfter being exposed, Masamune was ordered by Hideyoshi to repress himself. MasamuneSanuma CastleFrom Hideyoshi's vassalsKimura KiyoshiRescued and suppressed Ichiritsu. After the war, Hideyoshi moved to Masamune's territoryYamagataSouth,Fukushima, From southern Miyagi prefecture, to Miyagi prefecture andIwateDriven to the south and north. Masamune of TamatsukuriIwadeyama CastleWas the residence of a new territory. After Hideyoshi's death, MasamuneTokugawa IeyasuApproaching,Keicho5 years(1600)ofAizu condemnationAnd cooperated with Ieyasu.
Date MasamuneToyotomi,TokugawaNatural terrain was suitable for defense in consideration of the tension relationship withAobayamaAs a residenceSendai CastleI set up. 5th year of Keicho12/24(January 1601, 1) Started territory of the castle and changed "Sendai" to "Sendai".castle townAlso started construction. Since Mr. Date moved from Date-gun with Okitama-gun (Yonezawa), Iwadeyama, Sendai, vassals, shrines, and craftsman groups, the town of Sendai Castle, shrines, old houses, and craftsmen's families originated in Date-gun. There were many things. In the castle town(I.e.As a countermeasure,Windbreak,Snow forestTree planting was encouraged.Yotsuya waterWith some excavation, Sendai became able to recharge many residents, andSendai DomainWith the feudal economy of Sendai, the castle of Sendai became the largest city in Oshu. In the middle of Edo, the actual stone height is over 100 million stones and it is a port town.Ishinomaki TheEdoFlourished in trade with (Tokyo). Mr. Katakura, a senior citizenShiroishi Castle(Current Miyagi PrefectureShiroishi) As a residence,One Country One Castle OrderNevertheless, he made the feudal lord rule by the institutionalization called "harmful". As for damage, Wakuya Castle, Iwadeyama Castle, Kanayama Castle, Iwanuma Castle, Kakuda Castle, Marumori Castle, Teraike Castle, Sanuma Castle, Miyazawa Castle, Takashimizu Castle, Fudodo Castle, Kawasaki Castle, Hirasawa Castle, Funaoka Castle, Watari Castle, Sakamoto There were castles, Iwagasaki castle, Takinokan, Ishimori castle, Yoneya castle, Takeda museum, Miyazaki museum, Miyazaki castle, Sengoku castle, Okubo castle, Yoshioka castle, Miyakokan museum, Murata castle and so on.
Date MasamuneSpanish EmpireWe plan to trade with the Pacific Ocean inSan Juan BautistaBuilt.Keicho18 years(1613), retainerHasekuraIs the missionKeicho Eurasian EmbassyA groupKingdom of SpainandRoman Pope(Eur-lex.europa.eu eur-lex.europa.eu) Was dispatched to. The purpose of the mission is not limited to trade with the Kingdom of Spain,RetreatIt is also said that it was a military alliance with Spain for.Hasekura Tsunenaga had an audience with the King of Spain and the Pope.However, the purpose was not achieved because the Tokugawa Shogunate cracked down on Christians in Japan.After Masamune's death, the Sendai domain began to emphasize the relationship with the Tokugawa Shogunate.
Mr. Date has been calling "Mutsu Mamoru" for generations, and has been in the northeast ofMale clanMet. At the end of the Edo period, the Sendai clan was in charge of the protection of Hokkaido at the order of the Shogunate. At this timeAizu Domain,Shonai DomainThe Tohoku Domains, such as Tohoku Domain, were also in charge of guarding Hokkaido. The guard area and territory of the Sendai domain occupied about one-third of Hokkaido.
The Sendai Domain isKeio4 years/MeijiFirst year-Meiji 2 (1868 - 1869)ofBoshin WarAt the time ofOuetsu Reihan AllianceBecame the leader of. Sendai DomainEmperor TakaakiBrother of(Emperor Meijiuncle)·Rinnoji Temple(LaterKitashirakawanomiya) Was established and Rinnoji Shrine was reigned as "Tobu Emperor", and the lord of SendaiKeikuni Date TheConqueror GeneralIt is said that he was scheduled to take office. However, the Ouetsu Reihan AllianceSatsumaWith the clanChoshu clanIs the main forceMeiji New GovernmentDefeated by the army, the Sendai domain reduced the stone height to 28 stones.At this time, in order to save the poor vassals, the Sendai domainEzoI settled in (Hokkaido). The Sendai Domain in collaboration with the Meiji New GovernmentSapporoIn addition to pioneeringDate City[Annotation 3] Pioneered such. In this way, the Sendai Domain has made a mark in the history of Hokkaido development.
Modern times
Meiji governmentIs born, JapanCentralizationIt was incorporated under the system, but it was made a political base of the Tohoku region ruleSendai cityThe development started around.
Sendai DomainIs the predecessorSendai prefecture TheAbandoned DomainIt still survives and is an old territoryTome Prefecture,KakudaTransfer ofMiyagiRenamed to[35],Bandai prefecture(CurrentFukushimaHamadori),Iwai prefecture(CurrentIwateAfter the change of jurisdiction with the southern part, the 9th year of the Meiji era (Meiji XNUMX)1876), The current prefecture area has been confirmed[35].
In Sendai,army OfSecond divisionIs placed[36],AlsoTohoku Imperial UniversityHigher education institutions such as (now Tohoku University) were established.
On the other hand,Sendai TaiwanMost of them are sandy beaches and there was no suitable place for seaside industry.Aquaculture industryFrom the timesHigh economic growthIn Miyagi PrefectureSecondary industryDid not develop. However, in Ishinomaki Bay, Ishinomaki Industrial Port, Sendai TaiwanSendai Port(Both of which are digging type), and industrial accumulation has advanced to some extent.
From the time of high economic growth, from the secondary industryTertiary industryWhen the conversion toTohoku Expressway,Sendai bypass, And the construction of a vast distribution complex, make Sendai a center of wholesale commerce in the Tohoku region, andBranch economy cityAs the population increased dramatically, other base cities in the prefecture also developed. afterwards,Tohoku ShinkansenThe opening ofmotorizationIn SendaiGovernment-designated cityBecomingBubble economyDue to the influence of theSendai metropolitan areaConcentration has advanced.
Chronological Table
population
2022(ReiwaAccording to the census (4 years), the population of Miyagi prefecture is about 228 million.
1920(Taisho9 years)Fukushima,YamagataNext toTohoku regionAlthough it was the third largest population,1925(Taisho 14) surpassed Yamagata Prefecture to become second place,1980It has been the most populated prefecture in Tohoku since 55. However, the population that has continued to grow consistently since the census began2003(15) it started to decrease for the first time. stillSendai metropolitan areaAlthough the population is growing, the number of counties is decreasing sharply.Prefectural office locationThe population of Sendai city is about 48percentOccupyPrimate City). This population concentration rateKyotoIt is the second highest in Japan after the second.
Compared to the national average,UniversitySince graduationUniversity-Graduate SchoolsThere is a tendency for the population ratio of the age group to be high. This is in SendaiTohoku UniversityThis is because there are many universities and vocational schools, such as the University of Tokyo, and there are many students from all over the country, not just the Tohoku region. Also, as a change over the years, there is a characteristic pattern in which the population of this age group decreases in March of the graduation season and recovers in April of the entrance school.
Previously,Sendai metropolitan areaSince there was a disparity in income between other regions, Sendai City attracted job seekers and realized a social increase, with a population increase of about 1 each year. At the same time in SendaiBed townThere was also an increase in the population of neighboring local governments. But,1998From around 10, the decrease in social growth in Sendai City has become remarkable. There is a social increase in neighboring local governments. This is because the income gap between Tokyo and Sendai has widened in response to the recession in Sendai, and there is a tendency for Tokyo to seek employment rather than Sendai. However, because Sendai is still popular as a high school graduate's employment place, job seekers from other prefectures in the Tohoku region concentrate in Sendai and the competition rate rises. The lowest level continues.
Politics
Prefectural government
Successive Governor of Miyagi Prefecture (public election)
finance
Law on financial consolidation of local governmentsAccording to Miyagi Prefecture2007In the fiscal year (19), there was a deficit of 165 billion yen,2008If it is in the same state even in the fiscal year (FY20) settlement of accounts, the government is obliged to report financial consolidation measures.Early restoration organizationMoved to. Therefore, if the progress is maintained as it isFinancial revitalization groupThere is a risk of falling to. Therefore, urgent financial reform is required.
| 年度 | Current account ratio | Real debt service ratio | Financial capability index |
| --- | --- | --- | --- |
| 19 | 96.5% | 16.6% | 0.53-I Group (Financial Power Index 0.5 or more, less than 1.0) 17th out of 16 municipalities |
| 18 | 93.6% | 16.2% | 0.51-I Group (Financial Power Index 0.5 or more, less than 1.0) 16th out of 15 municipalities |
| 17 | 94.4% | 16.8% | 0.48-II Group (Financial Power Index 0.4 or more, less than 0.5) 8rd out of 3 municipalities |
| 16 | 93.8% | --- | 0.47-II Group (Financial Power Index 0.4 or more, less than 0.5) 10rd out of 4 municipalities |
Economic and industrial
2018Prefectural gross product for the year (FY30) is 9 billion yen[37].. Prefectural income for the same year was 6 billion yen, and per capita income was 8191 thousand yen.
Primary industryIt is,DeflationAgricultural product price slump due toheavy oilThere is a feeling of depression due to soaring prices.Secondary industryIs becoming profitable after the consolidation of factories and the reorganization of the industry have passed.Tertiary industryIs anotherSeven metropolitan areasAs in the prefectures that haveSendai Economic AreaIndustry that deals in high-end consumer goods that develop wide area business targetingRoadside shopIs strong,radiusSmall-scale shops that sell hundreds of meters of local products are in a difficult situation.
Primary industry
The total production value is 1525 billion yen, which accounts for 1.6% of the prefecture's gross domestic product (2018).[38].
Regarding agriculture, in the plainsRice(Sasanishi, Hitomebore, etc.) are the main ones, but the coastal area in the south is warm due to the oceanic climate, and the fact that the snow clouds are blocked in the Ou Mountains and Abukuma Highlands (Watari Hills) has a high rate of clear skies in winter. ThenStrawberryHouse cultivation such asRifu TownIn)pearCultivation is thriving.Naruko Town,Zao TownIn highlands such asblueberryIs also cultivated. Premium Japanese beefbeefIsSendai beefThe livestock industry is thriving[39].. Only a small amount in Japan,cottonIs being cultivated[40].
As for the fishing industry, there are fishing ports with the highest landing height in Japan. In the bay of Matsushima Bay and Sanriku coast,Oyster-Scallop-SquirtsSuch asAquacultureThe fishing industry is also thriving. 2km off the coast of SendaiSeaweedAre also being farmed. The main ports in the prefecturePelagic fishery(Tuna,PreviouslyA whaleSince it also functions as a base for (), it naturally interacts with foreign countries, and many foreign sailors stop by. In addition, we follow the bonito to the northKochiOf the seafarers and pacific saury are heading southHokkaidoMany sailors ofSendai Station,Sendai AirportIt is the third gateway to Miyagi prefecture, which is lined up with.Great East Japan EarthquakeAfter thatSendai TaiwanDue to changes in the seabedThistleThe number of fish has increased rapidly, making it the number one catch in Japan in 2015[41].. less than,2002Shows the national ranking by catch in the sea excluding shellfish and seaweed (14).
Secondary industry
The total production value is 2 billion yen, which accounts for 4177% of the prefecture's gross domestic product (25.4).[38]..Food products are mainly processed marine products, and electric machines are mainly electronic machines such as ICs.Petroleum and coal products factoriesSendai PortCentrally located in the surrounding area.IshinomakiとIwanuma CityTo largeNippon Paper IndustriesThere is a factory.
Tertiary industry
The total production value is 6 billion yen, accounting for 9323% of the prefecture's gross domestic product (72.9)[38]..Both service industry and wholesale retail industrySendai cityIs based in.
Sendai Economic AreaIn terms of product sales, due to the establishment ofPurchased goods・As a sales placeIchibanchoとSendai StationThe front is strengthening centripetal force, and its commercial area is around the Sendai economic areaMetropolitan areaIt is spreading to.
In terms of entertainment and leisure,Sendai city center,Sendai metropolitan areaThe sentimental power of cultural and sporting events provided by the company extends to the Sendai economic zone. However, it is small in the prefecture市町村In addition to the Sendai city, the local shopping center that has been selling mainlyLarge-scale retail store,Roadside shop,Super centerIn addition, services such as price competition and parking have been defeated and have declined.
Although there are large and small scales, the following commercial centers have the ability to attract customers from the surrounding area. Regarding the commercial situation in each area in Miyagi Prefecture, the Sendai metropolitan area is dominant in attracting customers, and the commercial bases of other cities are declining.
Sendai city center

On the main highwaysRoadside shopDue to the accumulation of large-scale suburban stores and the subsidence of the central shopping district, the development of high-speed buses attracted customers not only from within Miyagi Prefecture but also from Yamagata Prefecture and Fukushima Prefecture. Then, branding is progressing. About 1% (about 1 people) of the population are foreign residents, but there are many teachers and students at universities and vocational schools, etc. The feeling is weak. However, its presence is gradually increasing in Korean cuisine and Southeast Asian cuisine.

Sendai Department

Sendai cityIzumi kuThrough the east and westSeven Kitada RiverOn the north coast ofIzumichuo StationOn the south coastYaotome StationThese areas together form a sub-city center to the north of Sendai.However, since there are originally few flat areas along the Shichikitada River, there are few areas designated as urban areas, and there are areas where large-scale stores can enter. Absent. Originally, Izumichuo was dominated by roadside store-type stores that were accessible by car, but due to the small land area, traffic congestion was heavy, and the roadside store-type store format was changed. With this tilt,DaieiAlthough the Sendai Izumi store had a vast parking lot, its performance deteriorated and it was forced to close. On the other hand, in the center of Izumi,Izumichuo StationThere are relatively many people walking on foot because there is, and office buildings are concentrated, although they are low-rise.Vegalta SendaiIs the home stadium ofSendai StadiumThere is a crowd of nearly 2 people before and after the game, and a drinking area is formed, and the concentration of urban functions progresses.Ito-YokadoLarge-scale stores located in front of the station have survived. Due to the suburbanization of Izumichuo, a commercial area called "suburbs of Izumichuo" has been formed. that is,National Route 4For the central Izumi inside the bypass, there are roadside shops along the main road in Tomiya City and Matsuryo Izumi Ward on the outside or outside the bypass.Cinema complexA large-scale suburban store with the addition of the above has also opened. Due to the formation of a small metropolitan area of ​​Izumichuo and its suburbs, the roadside shops along National Route 4 (prefectural road Sendai Izumi Line), which connects the central part of Sendai city and Izumichuo, significantly reduced the ability to attract customers and closed stores or deteriorated business performance. It was hit by a lot of people, and there is a strong tendency to rebuild the apartment. Also, it is adjacent to the north of Tomiya City.Yamato TownMoreover, although there is a slight increase in the number of Japanese-Brazilians, it does not have an impact on commerce.

Northeastern Sendai

Sendai- MatsushimaIn between, Sendai City was set up along National Route 4 bypassGreen beltThere is an area (rice cultivation area conservation area) and wholesale/Ogimachi/Rokucho, which are designated as distribution/industrial areas, and there are vast areas in the north and south, where housing construction and commerce (other than car-related) are hardly possible. There is no such natural barrierOrdinanceDue to the barrier, the northeastern part of the Sendai metropolitan area will beEnclaveIt has become. The roads connecting the city center with the "enclave" and the Matsushima area areNational Route 45-Rifu Kaido-Industrial road,and,highway OfSanriku RoadAnd so on, running in parallel. Among them, the shortest connection between Sendai and MatsushimaRifu KaidoHas the bypass function of the northeastern part of Miyagino-ku, Sendai city, where urban functions have been concentrated for a long time-Tagajo-Shiogama,Sanriku Road-Sendaibu Road-Sendai Eastern RoadFunction as a node for highways,Miyagi StadiumThe status has risen as the entrance to a large-scale customer attraction facility centered on. In addition, the hills of Rifu Town have been developed andBed townThe population increased and the commercial concentration increased. Along the Rifu Highway, it is designated as farmland with limited urbanization, so instead of roadside stores filling the roadside, large-scale stores and roadside stores are concentrated in the center of Rifu Town. .. In recent years, the designation of industrial and distribution areas has begun to be lifted.Sendai PortHinterlandLarge-scale retail stores in the suburbs are opening one after another in the large-scale section (Northeastern Miyagino Ward-Tagajo City: along the industrial road), and along with National Highway No. 45, the three-way competition is becoming excessive in the "flying area". be.

Southern Sendai

To the south of central SendaiNagamachi FukutoshinThere is a sub-center, but it is located in the northKita SendaiLike the district, it is a condominium district. In terms of distance, Kita Sendai and Nagamachi are in the same position as the center of the city, but their development differed due to historical background, differences in the driving of the old National Route 4, and differences in the background population. Also,National Route 286Along the bypassUrbanization control areaTheUrbanization promotion areaIt will be changed to the adjacent Nagamachi- Nagamachi MinamiWas designated as the subcenter. Although there is little concentration of business functions like Izumichuo, which is designated as the sub-center of the city, Nagamachi functions as one of the commercial centers and takes a different path from Kita Sendai. As a recent movement, redevelopment on the east side of Nagamachi StationTomorrow Nagamachi"Is expected to enhance the functionality of Nagamachi as a subcenter of the city,Sendai Airport LineThe development in front of the station is becoming more active. In particular, in front of the stationAEON MALL NatoriHas opened, and unlike the concentric small metropolitan area in the center of Izumi, it is converging into a long and narrow railside/roadside commercial area with rail and vehicle traffic as an infrastructure.

Shiogama

The center of Shiogama, which developed as an outer port of Sendai City, used to be the center of the "enclave", but it is convenient to shop by car.Rifu Town,Tagajo City, It is likely to be found in large-scale suburban retail stores in the hinterland of Sendai Port. However, there are many popular sushi restaurants in the downtown area that are cheap and delicious,MatsushimaNot only tourists, but also from a wide area such as Sendai.

Osaki

2006(18)3ToFurukawaAnd 6 surrounding towns merged,OsakiWas established. As a central city in the northern part of the prefecture,Furukawa StationThere is a central shopping district in the surrounding area, but since the commercial area is wide,National Route 4There is momentum at roadside stores such as along the bypass. Furukawa areaSendai metropolitan areaIt is one of the few areas in the prefecture where the population is increasing except for the area, and there was a momentum that surpassed the Ishinomaki metropolitan area in terms of commercial function. However, there are many commuting students and shoppers on the Shinkansen and high-speed buses to the Sendai area, and the revitalization of the central shopping district is a particular issue. The Kashimadai commercial area in the southeastern part of the city1997Centered around Rock Town Kashimadai, which opened in (9), chain stores aimed at a rather wide area are marked by two cases in Furukawa and Kashimadai. However2006According to Miyagi Prefecture "Consumer and Purchase Trend Survey Report" (18),Kashimadai TownDid not meet the criteria of the trade area and was left as the center city of the trade area. In the Kashimadai and Matsuyama areas, there are many commuting attendees and shoppers on the Tohoku Line to the Sendai area.

Sanuma (Tome City)

The surrounding area is a region with a low population density, but the concentration rate of restaurants is high, and there is a wide range of purchased items.Therefore, as the central city area of ​​Tome City, it also attracts customers from the city and the south of Iwate Prefecture.However, due to the limited number of roadside stores, the outflow of shoppers (Ishinomaki and Sendai) has become noticeable after the extension of the Sanriku Coastal Road in recent years, and at the same time, the ability to attract customers in the old city area has declined.

Building (Kurihara City)

National Route 4Roadside shops along the way are dominant. There is a tendency to depend on Furukawa.

Kesennuma City

There is an old city in the port area and a new city centered on Kesennuma City Hospital (formerly Kesennuma General Hospital). It forms a unique trading area with cities in southern Sanriku, Iwate Prefecture. Dependent trade areas outside the region areIchinoseki(Southwestern Iwate Prefecture) and Sendai City.

Ishinomaki

Eastern part of the prefectureIt plays a role as the central city ofIn the old days, in front of the stationSakurano Department StoreThere was an Ishinomaki store, but it closed on April 2008, 4.[42]In recent years, roadside shops along the bypass road are dominant.An increase in consumer confidence due to an improvement in industrial performance,Sanriku Coastal RoadDue to the expansion of the commercial area due to the development of, the tendency of large-scale retail stores to accumulate is changing, and the trend of outflow from shoppers is changing to an inflow trend. EspeciallyIshinomaki Henan interchangeAround,HebitaThe area has continued to develop rapidly in recent years, and has the second largest commercial function in the prefecture after the Sendai area.Also known as Cat IslandTashiro Island,Ishinomori Manga MuseumIt has many tourist facilities such as.

Okawara Town

According to the Consumer Purchasing Trend Survey (20), Ogawara Town's commerce is in the primary trading areaMurata-Okawara Town-Zao Town-Kawasaki Town-Kakuda City-Shiroishi, In the secondary trading areaShibata Town-Marumori Town, In the third trading areaShichikashuku TownWithSennan areaIt has become clear that it maintains a regional trade area that affects all municipalities. Compared to the previous survey (17), the range of the commercial area has not changed, and the two cities and seven towns have been maintained. The trade area population isResident populationDecrease from 192,879 to 188,313. The aspirated population increased from 64,960 to 74,807 due to an increase in the aspiration rate from Zao, Shiroishi, Murata, Shibata, Marumori, Kakuda and Ogawara.Purchased goodsLocal buying rate of the country has risen from 65.0% to 67.8%. From this, it is considered that Ogawara Town's commerce is expanding its influence in the Sennan area and strengthening its base. Ogawara is a town with many government offices in the countries and prefectures that control the Sennan area.Okawara StationThe front is a shopping district. However, the commercial activity of the downtown area is currently declining and the commercial district is booming with large-scale stores and medium-scale stores.National Route 4And the prefectural road Watari Ogawara Kawasaki Line has moved to a new town along the line. Main major stores are located along the prefectural road Watari Ogawara Kawasaki LineMovie theaterとBowling alleyLargest store in the Sennan area withForte(Nuclear store York-Benimaru), Sakura Shopping Center (nuclear store) Keio Day Two,Miyagi Co-op), and othersConsumer electronics storeThere are many stores with strong buying characteristics. These stores are concentrated in the 4km section connecting Forte on the eastern end and Sakura Shopping Center on the western end,Roadside shopThe national road along National Road No. 4 is the most commercial zone in the Sennan area. One of the characteristics of this commercial zone is the large number of restaurants. According to a consumer purchasing trend survey, 63.8% of Murata residents, 63.4% of Zao residents, and 40.6% of Kakuda residents enjoy eating out with family in Ogawara town. However, the purchase of repurchase goods in Okawara Town itselfSendai city-Natori CityIt tends to flow out to the third trade area of ​​both cities. In addition, in the vicinity of Forte, Sennan Arts and Culture Center, Town Gymnasium, Sennan Wide Area Fire Department,Okawara Police Station・There is Miyagi Prefectural South Core Hospital, which is also a base zone in the Sennan area in areas other than commerce. According to the 19 Commercial Statistics Survey, the annual retail sales amount of Okawara-cho is 3,949,889 yen. The population of Ogawara Town is 23,444 (October 19)Estimated population"Annual retail sales amount per person" divided by )is 1 million yen, which is much higher than the prefecture average of 168 million yen.

Shiroishi

According to the Consumer Purchasing Trend Survey (20), commerce in Shiroishi is in the primary trading areaShichikashuku Town-Shiroishi, In the third trading areaZao TownIt has become clear that it maintains a small-scale regional trading area. Compared to the previous survey (17), the range of commercial areas decreased from 1 city and 3 towns to 1 city and 2 towns. Trade area population decreased from 72,888 to 54,012. The aspirated population decreased from 25,179 to 17,591.Purchased goodsThe local purchasing rate of the country has fallen from 50.7% to 38.5%, and the business force has shrunk significantly. As a factor,Marumori TownWithdrawal fromOkawara TownとNatori CityOutflow rate to theResident populationThere is a decrease. Many Fukushima numbered cars can be seen mainly on holidays.Date City-Kuwaori Town-Kunimi TownThat there are no large commercial facilities or areas where suburban stores are concentrated inFukushimaIt is considered that it is flowing in because the distance is shorter.Miyagi Co-opAt the Shiroishi store, residents in Fukushima Prefecture are invited to join the union members (members), and even in Maruhon Cowboy, there was a post that called for the residents of Fukushima Prefecture to recover from the Great East Japan Earthquake. Shiraishi is a small city that developed from the castle town of the Edo period,Tohoku Main LineShiroishi StationFormerly for many yearsSennan areaThe highest ofRoute priceIs the only one in the Sennan area from Nakamachi to Nagamachi.arcadeIt's a shopping district. In this way, the downtown area of ​​Shiraishi retains the impression that it was the busiest commercial district in Sennan, but now it is the actual situation that the commercial hub covering the Sennan area has been handed over to Ogawara Town. Currently, the commercial area of ​​Shiraishi City is in the Ohira Morai area, which is about 1.5 kilometers away from the downtown area.National Route 4It is moving along the road. Major stores include Amza Shopping Town (Maruhon CowboyKeio Day Two)・Cerabi (nuclear store Miyagi Co-op-Just) Is located in the middle of National Highway No. 4 and the central shopping district. York-Benimaru) Is open. National Road No. 4 is a commercial zone where suburban stores continue for 800 m centering on Amza and Cerabi,2007(19) moved to AmzaBest electric appliancesClosed. ShiroishiKakuda Cityと と も にConsumer electronics storeIt became a city without. Closing the only consumer electronics retail store in the city was a big shock to the public, and it ranked in 19rd place in the "Citizen's Top 10 News". Also in 3 (Heisei 2007), the supermarket Yaochu Main Store, which was located in the arcade shopping district and was the core store in the downtown area, was closed. Shiraishi City, which incorporates Shichigajuku Town and Zao Town into the trading area and is positioned as the central city of the trading area, drains the purchase of purchased goods such as home appliances and sports equipment to Okawara Town, and is the primary trading area for Okawara Town.Sendai city・It is incorporated in the third trade area of ​​Natori City. The annual retail sales amount of Shiroishi City according to the commercial statistics survey conducted by the government in 19 was 3,597,800 million yen. Shiraishi city population 39,492 people (October 19Estimated population"Annual retail sales per person" divided by) is 1 yen, which is below the prefecture average of 91 million yen.

Shibata Town

According to the Consumer Purchasing Trend Survey (20), commerce in Shibata is in the primary trading areaShibata Town, In the third trading areaMurata-Kakuda CityHowever, compared to the previous survey (17), the range of commercial areas has decreased from 1 city and 4 towns to 1 city and 2 towns. Trade area population decreased from 122,911 to 83,995. The aspirated population decreased from 25,963 to 15,570.Purchased goodsThe local purchasing rate of the company has fallen from 44.6% to 32.5%, and the commercial power has contracted significantly. The factors includeOkawara TownとZao TownWithdrawal fromNatori CityAnd increase in outflow rate to Ogawara town,Resident populationThere is a decrease. In addition, the report of the result of the survey is a requirement to be a municipality centered municipality (a municipality with a local purchase rate of 30% or more of purchased goods, which is a primary or secondary commercial area) Shibata-cho is excluded from the central area of ​​the commercial area, as it has more than one). Funaoka in Shibata Town was a small castle town (damaged) in the Edo period,1939It is also a new town where the Navy gunpowder yard was installed in (Showa 14) and the population rapidly increased. Ginza Dori,Funaoka StationThe front street corresponds to the central area, but there is a view that the formation of the central shopping area has not yet been matured and entered the era of commercial suburbanization.1980(55), just openedNational Route 4A very large shopping center, Sankoa (currently Aeon), was opened along the road. At the opening of SancorSennan areaHas changed drastically, and commercial bases haveShiroishiMoved to Shibata Town. However1994(6), in Okawara Town with twice the scale of SancorForteWhen was opened, this time the commercial base began to move from Shibata Town to Okawara Town. Main core stores are Suncore (nuclear stores Jusco), Shibata East Shopping Center (nuclear store Maxvalu,Homac), Shibata Shopping Plaza (nuclear store York-Benimaru), but the location is scattered and lacks concentration. further2009(21)10, Sancor went bankrupt and all specialty stores closed.Key tenantJust Jusco started using the entire facility. In such a situation, the scenery that seems to be the most commercial zone in Shibata is the 4 km section along National Road No. 1.5 with Aeon as the core, but specialty stores such as home appliances and men's clothing are located. However, the purchase of purchased goods was seen to be leaked to Ogawara Town, Ogawara Town, Natori City,Sendai cityIt is built into the secondary trading area. The annual retail sales amount of Shibata Town according to the 19 Commercial Statistics Survey is 3,430,161 million yen. The "annual retail sales amount per capita" obtained by dividing it by the population of Shibata Town, 39,809 (estimated population in October 19), is 10 yen, which is below the prefecture average of 1 yen.

Kakuda City

According to the Consumer Purchasing Trend Survey (20), commerce in Kakuda City is in the primary trading area.Marumori Town, In the secondary trading areaKakuda CityIt hasPurchased goodsAs a result of the survey, Kakuda city is excluded from the center of the trade area because the local purchasing rate is low at 29.5%. Compared to the previous survey (17), there is no change in the trading area range and one city and one town continues. Trade area population decreased from 1 to 1. The aspirated population decreased from 50,677 to 48,945. The local purchasing rate of purchased goods has also decreased from 17,570% to 14,619%, reducing the sales force. As a factor,Natori City,Okawara TownIncrease of outflow rate toResident populationThere is a decrease. Kakuda is a small city that developed from a small castle town (necessity) in the Edo period.In the central shopping districts such as Honmachi, Nakamachi, Tenjincho, Tamachi, sidewalks have been set up and streetlights have been set up, although they are narrow.Sennan areaThen, the old days, which was the second commercial area after Shiraishi, are left in the landscape. However, at present, the ability to attract customers in the downtown area has declined, and the business district is booming with suburban stores.National Route 113It is moving to a new town along the road. Kakuda Shopping Center (nuclear stores) York-Benimaru-Komeri), etc., along the National Highway No. 113, where the Kakuda Shopping Center with a strong customer attraction is located, is a commercial zone where suburban stores line up for 1 km. However, there are few stores that sell cultural products such as home appliances, personal computers, furniture, interior goods, sports goods, and leisure goods, and purchases of repurchased goods flow out to Okawara Town, etc. Trade area,Sendai cityandShibata TownIt is incorporated in the third commercial area of.

Another characteristic of Kakuda City is the low local support rate for "family dining out." 69.2% of Ogawara townspeople are in Okawara town, 40.9% of Shiraishi citizens are in Shiraishi city, and 27.4% of Shibata townspeople are in Shibata town for "family eating out", but Kakuda city is a place for "family dining out" Only 16.5% of Kakuda citizens

. Kakuda City manufactures automotive partsKeihinThe industrial shipment value is the highest in the Sennan area. The annual retail sales amount of Kakuda City according to the 19 Commercial Statistics Survey is 2,473,111 million yen. The population of Kakuda City is 32,968 (October 19)Estimated population"Annual retail sales per person" divided by) is 1 yen, which is below the prefecture average of 75 million yen.
Designated financial institution
Life
Policemen
Medical and welfare
Mass media
News (Chinese)
Besides thisNational newspaperThere is a branch office. Note thatSankei Shimbun The2006(18) The prefectural version was serialized until around the summer, but the prefectural version was abolished due to a review of the paper composition. It is published as the Tohoku 6 prefecture version.
TV station
Terrestrial broadcasting station
Radio stations
NHK Sendai FM / FM Sendai's master station transmission station is the same as each digital TV stationDainenjiyamaThe complementary FM station transmission station of Tohoku Broadcasting Co., Ltd. is located in the company's head office about 2 km away.
AM radio station
FM radio station
Community FMRadio stations

Sendai metropolitan area
Sanriku / prefecture north
Education
private
Transportation
Train
East Japan Railway(JR East): The Tohoku Shinkansen and Tohoku Main Line run north-south, and the line extends from there.
Public transport routes
Third sector railway
Private railway line
As a private railway1925(Taisho14 years)Miyagi Electric RailwayExisted,1944It was nationalized (Showa 19) and became the National Railways Sengoku Line. Also,Kurihara rural railwayKurihara Electric Railway, the predecessor of1995(7)Third sector railwayAnd,2007It was abolished in (19).Currently there are no private railway lines in Miyagi prefecture[Annotation 4]..Other major private railways that existed in Miyagi prefecture in the past are as follows.
bus
Miyagi TransportationHas covered all prefectures, but in recent years, the county line has been a subsidiary (Miyakobus), and is focusing on the high-speed (express) bus from Sendai to the main district base. In Sendai citySendai City Transportation BureauMiyagi Kotsu is operated in different areas. On the other hand, daytime and night express buses starting and ending in Sendai are becoming more and more popular, and the route opening outside the prefecture is mainly Miyagi Kotsu (Miyagi Kotsu Sendai Expressway Bus Center-Hirose DoriAlongTokyo Building Sendai BuildingLocation) andJR Bus Tohoku(Sendai StationEast Exit) is taking the lead.
道路
No. 1 nationwide in "congestion loss amount per kilometer by prefecture"[43] And especiallySendai metropolitan areaRoad maintenance is delayed[44].
highway
General road
aviation
Port
Sendai Port: It serves as a logistics hub as an international trading port. Long distanceferryAlso arrives and departs.
Ishinomaki Port: Ishinomaki Industrial Port (Hiwa Port) is a trading port, and ferries from the former Kitakami River Estuary (inner port) to remote islands arrive and depart.
culture
dialect
Food culture:
Traditional crafts
Sports
baseball
サ ッ カ ー
basketball
wrestling
Sightseeing and historic sites
France Ofタ イ ヤIs a manufacturerMichelinPublished by the company for foreign tourists visiting JapanMichelin practical travel guide"(Ministry of Land, Infrastructure, Transport and TourismEtc.), within the prefectureMatsushima,Zuiyoji Temple,Matsushima Four Great ViewsIn total, three places have won the highest rating "three stars". With a three star numberKyoto,Tokyo,NaraNext toHiroshimaTogether with No. 4 in Japan. There are 12 "two stars" and 10 "one star", and the total number of stars is 43.KanagawaNext to 5th place.For attracting foreignersThree Views of Japan-MatsushimaThe prefecture1913(Taisho 2nd year)Matsushima Park Hotel,and,1939(Showa 14)Matsushima New Park HotelOpened (Matsushima Town). Also, although not under the jurisdiction of the prefecture,Japan's three largest summer resortsIs one ofAlpine summer resortHas existed in Shichigahama since the Meiji era.
Tangible cultural property building
Festival
park
Foreign relations
Sister municipalities/affiliated municipalities
Overseas
Sister affiliation
Friendly alliance
Exchange tie-up
Sister port/affiliated port
Besides this1990(2)5ToShiogama,Ishinomaki,Kesennuma CityIn collaboration with the United States, the Port Authority of Seattle has signed a Friendship Port Agreement.
person
Honorary citizens of Miyagi prefecture
The honorary citizenship title of Miyagi Prefecture is given to those who "excellently contribute to the development of society and are respected by the citizens of the prefecture."[45].
Winners of Miyagi Prefecture Honor Award
宮城県県民栄誉賞は、1967年(昭和42年)9月1日に制定された宮城県県民栄誉賞規則(昭和42年9月1日宮城県規則第63号)に基づき、「文化、スポーツ等の分野において輝かしい業績を上げ、かつ、広く県民に敬愛され、県民に希望と活力を与えたと認められるもので功績の顕著なもの」へ、宮城県知事から贈られる(規則第3条・第5条)[46].
Works set in Miyagi Prefecture
movies
Drama
Mominoki remained (1970,NHK)
Fish (1976,TBS Paula TV novel)
crossroads (NHK, 1978)
Western Police PART-III (1983,ANB)
Splash piece (NHK, 1986)
Solitary Dragon Masamune (NHK, 1987)
Dangerous criminal (1987,NTV) * Episode 47 "Retaliation" / Episode 49 "Disorder"
I've always liked you (1992, TBS)
Kindaichi Shonen Case Files (NTV, 1995) *"Headless Village Murder Case"
Destruction monochrome (2004,CX)
smallpox (NHK, 2004)
Two stars
Morinoto Love Story
Happy gift delivererSeries
Welcome back Monet(NHK, 2021)
Anime
Game
Novel
Comic
Music
footnote
注 釈
Source
References
Heibonsha Regional Resource Center "Place name of Miyagi prefecture" (4th volume of Japanese history place name system) Heibonsha, 1987.
Kadokawa Japan Place Name Dictionary Compilation Committee "Kadokawa Japan Place Name Dictionary 4 Miyagi Prefecture" Kadokawa Shoten, 1979.
Sendai City History Committee "Sendai City History" Special Edition 1 (Nature) Sendai City, 1994.
Nobuo WatanabeOther "History of Miyagi Prefecture" (2nd edition)Yamakawa Publishing<Prefectural History 4>, January 2010, 1.ISBN 978-4-634-32041-3.
Related item
外部 リンク
Administration

Tourism

Visit the whole Miyagi -Miyagi Prefectural Tourism Federation